Capital Recoveries Debt – Should You Pay? 2022
For free and impartial money advice and guidance, visit MoneyHelper, to help you make the most of your money.
Capital Recoveries debt letters can be confusing and scary. The amount you owe and the threat of legal action can catch you by surprise and even cause mental health problems. We explain who Capital Recoveries Debt Collection are and what you can do when you receive one of their letters.
Beating Debt Collectors
There are several ways to deal with Capital Recoveries debt collectors and improve your finances.
Choosing the right way to tackle your debt could save you time and money, but the wrong one could cause even more harm.
It's always best to find out about all your options from a professional before you take action.
Fill out the 5 step form to get started.
Who are Capital Recoveries Debt Collection?
Capital Recoveries Debt Collection is a debt collection agency in the UK. They work to chase and collect unpaid debts and arrears on behalf of other businesses, either for a fee or for commission on eventual payments as well.
They chase debts by tracing the debtor and their contact information and then asking them to pay or potentially face legal action.
You probably won't have heard of Capital Recoveries before, which can lead you to think it's a scam company. However, they're simply working for other businesses you may have dealings with, and they're fully regulated by the Financial Conduct Authority.
Are you struggling with debt?
Affordable repayments
Reduce pressure from people you owe
Stop interest and charges from soaring
Get started
Who do Capital Recoveries collect debt for?
Capital Recoveries might chase debts and arrears for a wide variety of companies, stemming from lots of different industries. But they are well-known to chase unpaid mortgage debts and mortgage shortfalls.
This means they are often used by UK mortgage lenders, including UK banks after a property is repossessed and the sale value doesn't cover the amount owed by the individual(s).
Capital Recoveries reviews
There are very few online reviews and forum posts discussing Capital recoveries with little additional information than what we already know. Some posters claim to have received final settlement offers from the company, which is when you pay a smaller lump sum at once to clear all the debt. Some have complained that they changed the payment plan amount without good reason.
Are Capital Recoveries bailiffs?
Capital Recoveries is not an enforcement agent company, commonly known as bailiffs. They're simply a tracing and administration company that other businesses use to search for debtors and ask them to pay using the correct processes. They have no right to come to your home or demand to enter.
Feeling like Chandler?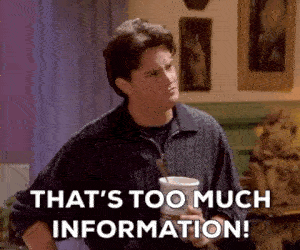 Is all this information starting to feel overwhelming? Don't panic! There's plenty of help available. You can get started below.
Capital Recoveries debt letters
Your first contact with Capital Recoveries Debt Collection is likely to be a letter. The collection agency will inform you of the debt they're trying to collect on behalf of the other company and ask you to pay. They'll listen to your offers of a payment plan if the debt is large or you have financial difficulty.
These letters are likely to threaten legal action if you don't pay or make contact. Sometimes these can be empty threats, but if the debt is large then it's very possible that you could be taken to court if you ignore the letter.
Should I pay Capital Recoveries?
You may end up having to pay Capital Recoveries or ask them to agree on a payment plan. But there are some things you can do before you reach for your bank card.
You should check to see if your debt is still legally enforceable. Some debts become too old to be recovered, which basically means that the company cannot take you to court.
Therefore, you'll never be forced to pay by a judge and won't have to pay. Most debts become too old to be collected after six years, but the rules are different for mortgage shortfall. As Capital Recoveries often chase mortgage shortfall, we discuss the specifics of this a little later.
You should ask Capital Recoveries to prove that you owe the debt. They must supply you with evidence, which often needs to be a copy of the signed credit agreement or signed contract. If they ignore your request and you're eventually taken to court, you could tell the judge that you were ignored when asking for proof of the debt.
FREE prove the debt letter
When you ask for proof of the debt, you can use our free letter template. This includes key information and prompts when creating your letter, so you can send a professional prove-it letter without spending hours making it. Download it for free now!
I think they have the wrong person…
If you're convinced that Capital Recoveries Debt Collection is chasing the wrong person, you should also ask them to prove the debt. This is better than just telling them they've made a mistake. But you could do both.
Once they realise that they can't prove you owe them money, they should realise that there has been a mistake in tracing the correct debtor.
Statute barred debts and mortgage shortfall
Statute barred debts are those that have become too old to be recovered. Many debts get to this stage after six years, but the rules are different when chasing mortgage shortfall.
The principal mortgage amount can become too old to be collected after 12 years, whereas the interest on the principal amount only becomes too old to be collected after six years. It's important to keep this in mind if Capital Recoveries are chasing you for mortgage shortfall.
Debt charities can help you!
Debt charities like StepChange and Citizens Advice can all help people dealing with debt collectors. Access free advice and guidance based on your individual circumstances today. It could be the best move you make as you push back against Capital Recoveries Debt Collection.
And if you want to read more about debt collectors, you can do so at our debt help centre.
Are you struggling with debt?
Affordable repayments
Reduce pressure from people you owe
Stop interest and charges from soaring
Get started