CapQuest Debt Recovery – Should You Pay? 2022 Guide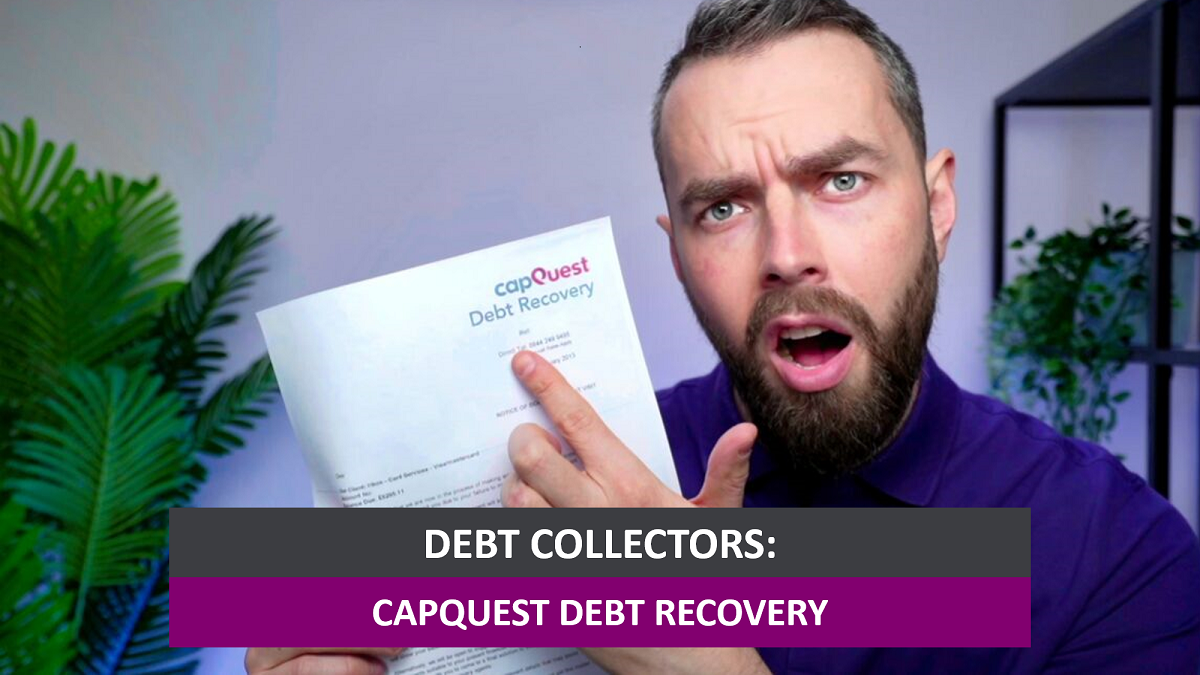 For free and impartial money advice and guidance, visit MoneyHelper, to help you make the most of your money.
Are CapQuest Debt Collectors sending you letters?
Is Capquest Debt Recovery sending you letters asking for money because of an unpaid credit card or utility debt?
This debt collection agency is threatening lots of people in the UK with court action if they don't pay.
We provide crucial information to take on any debt collection company. Find out how to push back against Capquest with the law, right here!
It's not your fault. Complaints to the Financial Ombudsman have risen this year from 830 to 2,006, so it's safe to say that you're not alone.
Deal with your debt today and feel amazing tomorrow.
Don't worry, here's what to do!
You could get rid of Capquest by writing off some of your debt.
There's several debt solutions in the UK, choosing the right one can take years off your debt, but the wrong one can be expensive and drawn-out.
Fill out the 5 step form to get started.
Who Is CapQuest Limited?
Capquest Debt Recovery is a debt collection agency operating since 1999 from a registered office in Manchester.
Since 2014, they are part of the Arrow Global Group, which is a financial services and investment group that buys debts from other companies and high street banks to recover and make a profit.
Capquest is the arm for the group responsible for chasing the debts and getting you to pay.
Capquest markets itself as a credit management solutions business offering repayment plans to debtors. This is to steer away from the debt collector image, but all debt collectors will offer repayment plans in the UK.
Arrow could buy your debts owed to credit cards providers, high street lenders, major banks, utility companies, mobile phone operators and other outstanding debt you owe in the UK. They are known to buy a lot of debt from credit card companies.
If they purchase it, you now owe the money to them – and therefore Capquest.
Are you struggling with debt?
Affordable repayments
Reduce pressure from people you owe
Stop interest and charges from soaring
Get started
Are CapQuest Debt Collectors legit?
Yes. Capquest Debt Recovery operates out of an office on Booth Street in Manchester. The company is authorised and regulated by the Financial Conduct Authority and is a member of the Credit Services Association. Capquest has a turnover of around £18 million each year.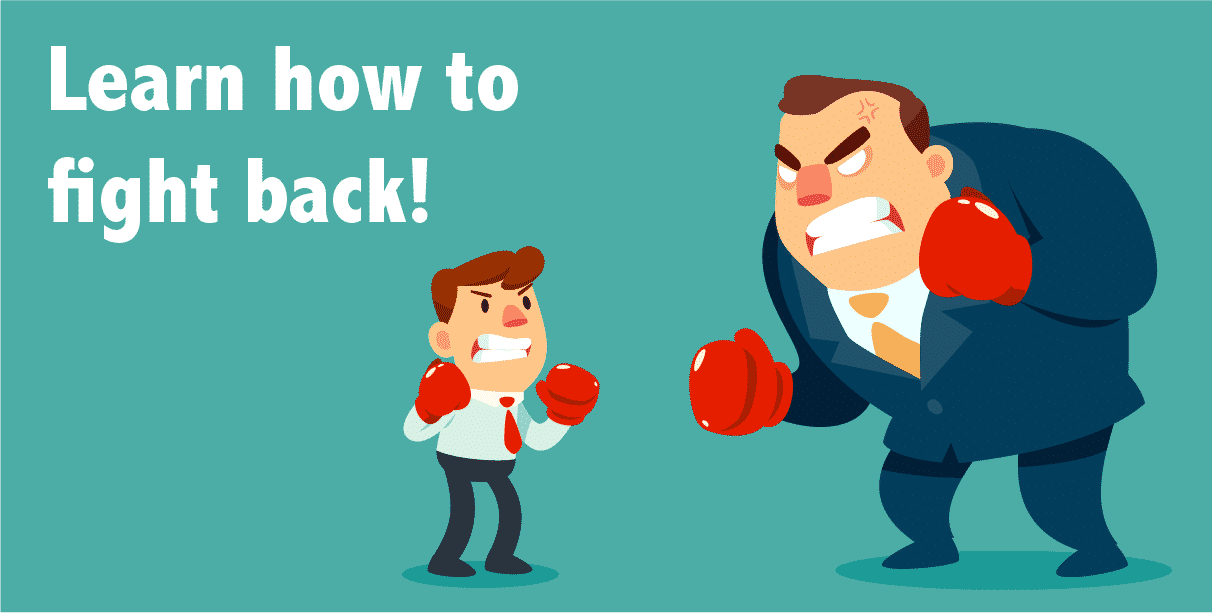 Why Do Capquest Keep Calling Me?
When debt collection companies first get in touch, their people tend to send a letter explaining that they now own your debt and want you to pay. They might state they will take legal action if you do not pay in full or contact them to agree on a payment plan.
Have you received a letter from this debt collector? I'll buy it off you for £5
If you ignore their letters, they are likely to start calling you on your mobile phone to apply pressure (they might even send an email!).
They will try this before trying to go to court as it is cheaper and quicker. It is not uncommon for a debt collections agency to start calling every day. However, if you tell them you only want to be contacted in writing, they have to respect this.
If they continue to call, you can complain to the Financial Ombudsman!
Can Capquest Send Bailiffs?
Capquest workers are not bailiffs. A bailiff is a specially trained enforcement officer that works for the courts.
Capquest works as administrators that might take you to court fi you do not respond to their requests. If they are granted for a County Court Judgement (CCJ) from a judge and you still refuse to pay, they could employ bailiffs to come to your home.
Our advice can prevent this no matter what your personal circumstances are!
Feeling like Chandler?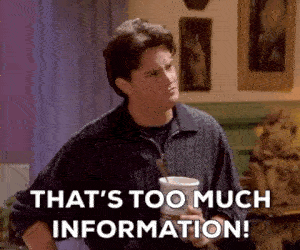 Is all this information starting to feel overwhelming? Don't panic! There's plenty of help available. You can get started below.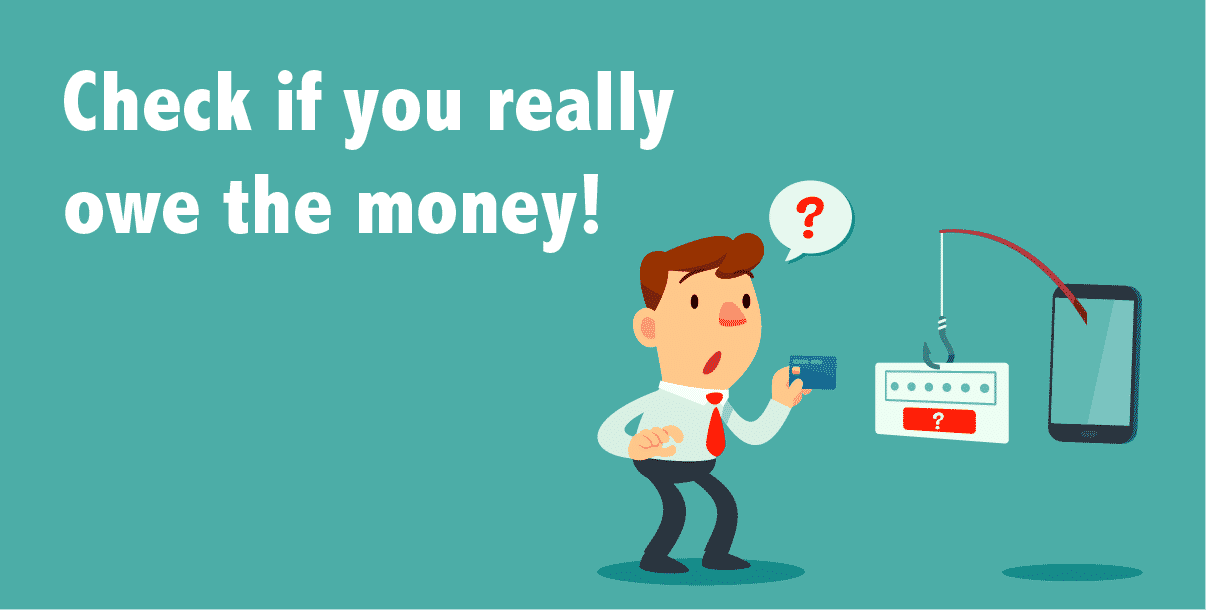 Make Capquest Prove 'Your' Debt
Most debtors who receive a nasty Capquest Debt Recovery letter through their door will not receive any proof they owe the money. If Capquest has simply said you owe it and not provided any proof, you are not obliged to pay a dime.
But you are not off the hook just yet.
You should request proof of the debt with our prove the debt letter templates. Keep a record of your request for proof in case they take you to court.
No proof means no obligation to pay!
You can skip this step if your debt qualifies as statute-barred, which is usually when it is six years old and cannot be legally enforceable as stated in the Limitation Act 1980. Find out more about debts which are too old to be repaid on our statute-barred guide!
What Rights Do I Have Over Capquest?
Debt collection agencies must abide by the laws and regulations of the UK debt collection industry. If they do not, a complaint to the Ombudsman could result in massive fines and even having their debt recovery license revoked. Capquest must:
Give you time to analyse your debt solutions
Give you time to get free debt advice
Be considerate to your money problems and personal situation
Offer a payment plan that is affordable to you
Not be aggressive, deceiving or lie about what they can do to you
Not call you frequently or harass you at home
If you have been a victim of bad practices by Capquest Debt Recovery, maybe it is time to make an official complaint?
Watch out for Capquest Debt Recovery Tactics!
Here are some of the common aggressive tactics used by debt recovery businesses. If you experience a situation like the ones below, you should complain.
Threatening Call Staff
Some staff may be threatening to you when speaking on the phone. You might wonder what makes them be so aggressive and the answer is money.
Some debt recovery businesses will incentivise their call staff with commission and bonuses if they recover payment. We cannot confirm if Capquest does this or not.
Frequent Automated Phone Calls
You might have started ignoring your phone when they call, and when this happens, a debt recovery agency can add you to an automated calling list to wear you down.
A computer will keep automating phone calls until you answer, making it an effortless way for them to get to you and make you pay,
Requesting to be contacted at a certain time of the day or in writing can counter this.
Telling Other People About Your Debt
If Capquest Debt Recovery tells anyone else about your debt they have broken privacy laws. They are in hot water if they reveal you have a debt to a family member, friend or work colleague – as long as you take action and contact the Ombudsman.
Being pursued by CapQuest Debt Collectors could have a devastating effect on your life, leading to emotional distress, mental illness, and even suicide.
According to the debt support trust, almost half of people who struggle with debt at some point consider suicide, and it was recently reported that a coroner raised concerns over debt-collection agency's practices following the suicide of a debt-ridden courier.
In their report into mental health and the credit industry (Walker et al, 2012) researchers from Brighton University concluded: "Debt clients frequently feel humiliated, disconnected and entrapped, with the process of debt collection having a clear impact on people's mental health".
They called upon the government to tackle the problem of irresponsible lending and intimidating collection tactics.
Debt Charities Will Help You Fight Capquest!
Debt charities in the UK will help you to fight back against all types of debt collection companies. They provide first-class debt help information for free by discussing your repayment options and other debt solutions people don't usually know about.
All of their advice is tailored and based on your personal circumstances. Get in touch with Step Change UK, National Debtline or one of the other fantastic charities to support you.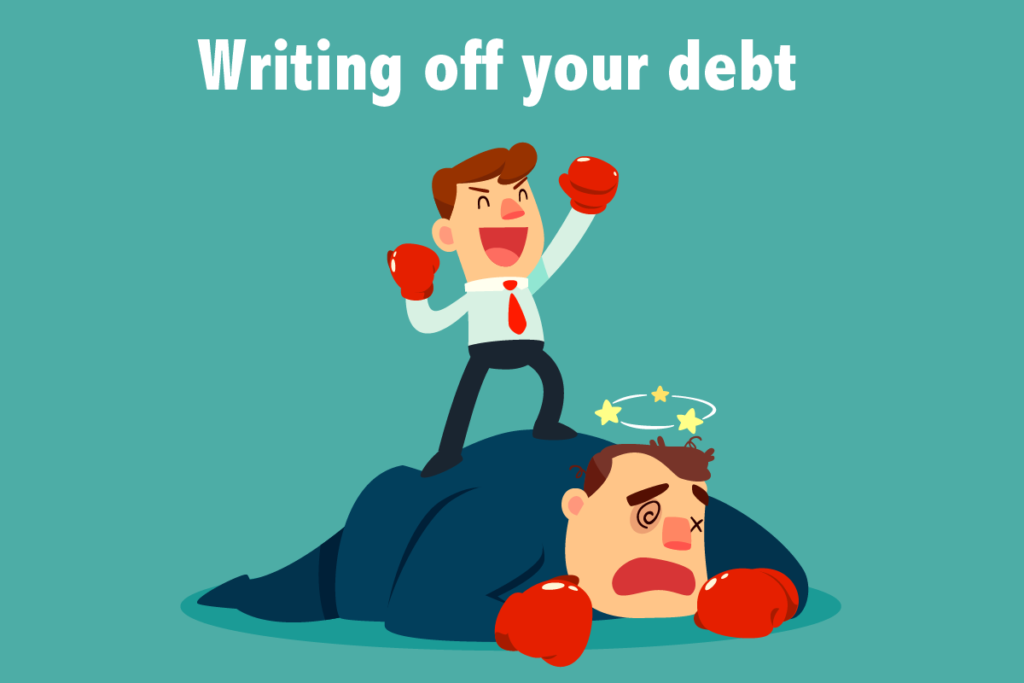 Will Capquest Debt Recovery Wipe My Debt?
If Arrow Global Limited has bought your debt, they will not wipe your debt because they will lose out. They want to reclaim what they paid and make a profit.
But there are some methods of wiping your debt. Low earners could wipe all of the debt with a Debt Relief Order, while those with multiple debts and a strong income could use an Individual Voluntary Arrangement.
You might even want to make a settlement offer to clear the money owed on your account without paying it all back!
Capquest Debt Recovery could accept a settlement offer if you agree to pay 80-90% of the money owed in a single payment. However, you should be aware that the debt will be noted as unpaid on your credit report.
CapQuest Debt Recovery Contact Details:
Company Name: Capquest Debt Recovery Limited
Other Names: Capquest Group, Arrow Global Group
Address:
Capquest Group
Templer Avenue
Farnborough Business Park
Farnborough
Hampshire
GU14 6FE
Phone: 0333 999 7200
Fax: 0333 999 7299
Website: www.capquest.co.uk
Email: [email protected]
Numbers Capquest call from:
01252765422
01252765266
01252765239
Your Capquest FAQs Answered
Who owns Capquest Group?
Capquest is a trading name used by two companies, Capquest Debt Collection Limited and Capquest Investments Limited. Arrow Global Group Limited administers Capquest Investments Limited accounts. All three companies are owned by the Arrow Global Group PLC.
What is a Credit Solutions Provider?
A Credit Solutions Provider is an alternative name for debt collection agencies that want to steer away from the bad reputation that some debt collectors have. They call themselves this because they offer credit agreement solutions via payment plans.
Is Capquest Debt Recovery financially regulated?
The company is a registered business in England and Wales and regulated by the Financial Conduct Authority and (business registration number: 721513).
Does HMRC use Capquest?
Capquest Debt Recovery is not currently used by HMRC as of 2021. If you are contacted by Capquest about money that you allegedly owe to HMRC, you should speak to HMRC about the debt.
Who do Capquest Collect for?
Capquest collect debts on behalf of credit providers like mortgage and loan firms, high street banks and many others.
Does Capquest Debt Recovery buy debt?
Arrow Global Group Limited buys debts and then uses Capquest to chase the debt and offer payment plans. A DCA will buy this debt way under its value to make a profit. You could argue that Capquest does buy debts because Capquest Debt Recovery is part of Arrow – but not exactly.
What happens if you ignore Capquest?
If you continue to ignore all attempts from Capquest to collect payment then they will likely take you to court and ask for a judge to issue you with a CCJ.
Can Capquest take you to court?
Capquest Debt Recovery can take you to court. They will do this if going to court is financially worth it and you are refusing to cooperate and pay or agree to a payment plan.
What happens if I ignore a CCJ?
If Capquest Debt Recovery wins the court battle and gets a CCJ for you to pay the debt, you should make arrangements to pay. If you ignore the CCJ, they could go back to the courts and get permission to employ bailiffs who will repossess your items.
What happens if I ignore a CCJ?
If you ignore a CCJ you won't get sent to prison, however, bailiffs may be sent to your house to collect items equal to the value of the money that owe.
Is Capquest the same as bailiffs?
Capquest is not the same as bailiffs. They might, however, ask a judge for a County Court Judgement which means you legally have to pay and could then use bailiffs if you do not. You will receive warning letters if this is the action Capquest Debt Recovery is taking.
Will Capquest Debt Recovery give up?
Capquest will not give up unless your debt becomes legally unenforceable, i.e., statute-barred. If the debt is really small, they may not take court action.
How long can capquest chase a debt?
6 years. A Capquest debt becomes too old for them to collect if six years have passed and you have not paid the debt in these six years or acknowledged it to any debt collectors in writing. Debt can always be collected if you have been ordered to pay it with a County Court Judgement at any moment in the past.
How do I contact Capquest Debt Recovery?
You can give them a phone call on the number for customers, or you can send them an email (see the section above). They do not have any active social media accounts, but you can write to them at their Manchester office if preferred.
References
CONC 7.3 Treatment of customers in default or arrears (including repossessions): lenders, owners and debt collectors
CONC 7.9 Contact with customers
Are you struggling with debt?
Affordable repayments
Reduce pressure from people you owe
Stop interest and charges from soaring
Get started