Controlaccount (Control Account Plc) Debt Recovery – Pay FedEx, DHL, etc?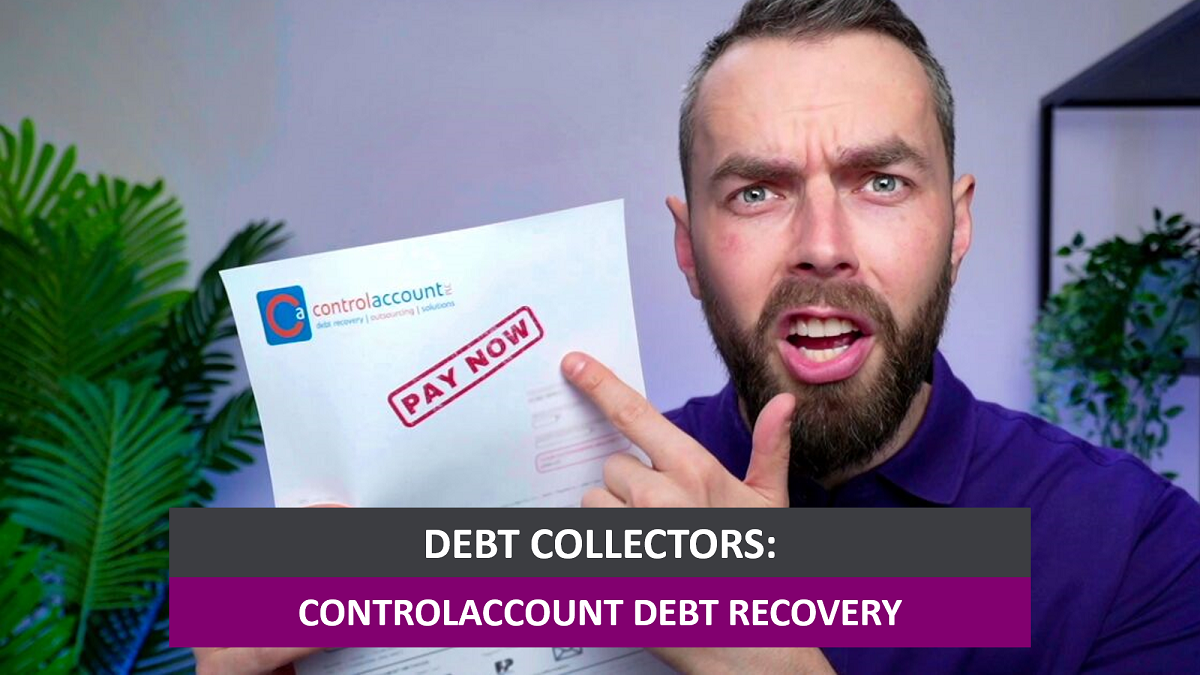 For free and impartial money advice and guidance, visit MoneyHelper, to help you make the most of your money.
Did you just open a debt letter from Controlaccount Debt Recovery?
In this guide, we will tell you exactly how to deal with Controlaccount Debt Recovery, including Controlaccount FedEx, DHL, TNT and UPS debts. Whatever you do, do not bin that letter and just hope it will go away.
Beating Debt Collectors
There are several ways to deal with Controlaccount Debt Recovery and improve your finances.
Choosing the right way to tackle your debt could save you time and money, but the wrong one could cause even more harm.
It's always best to find out about all your options from a professional before you take action.
Fill out the 5 step form to get started.
Who Are Controlaccount PLC Debt Recovery?
If you visit the Controlaccount Debt Recovery website, you will quickly learn that they are a debt recovery agency in Bromsgrove, UK. What this means is that other companies ask Controlaccount Debt Recovery to recover debts on their behalf. They are simply outsourcing the task to the Controlaccount PLC team who do this for a living. Controlaccount Debt Recovery do not have any more legal powers than the original company you owe the debt to.
Are you struggling with debt?
Affordable repayments
Reduce pressure from people you owe
Stop interest and charges from soaring
Get started
Who they collect debts for can change, but their service list gives an indication of the type of companies that use their debt recovery services. They offer:
Logistics and shipping debt recovery
Education debt recovery
Healthcare debt recovery
And European/international debt recovery
One of the high-profile companies that continue to appoint Controlaccount Debt Recovery is FedEx. On the FedEx website, they state:
"Controlaccount are a debt collection agency (3rd party vendor) appointed by FedEx Express. They will have accounts referred to them by FedEx Express when a customer has not paid an overdue invoice(s). […] Controlaccount also manage any accounts that FedEx Express wishes to pursue through Legal / Court procedures."
FedEx go on to state that if you have received a debt notification from Controlaccount, you should contact the debt agency on 01527 386603. You should not contact FedEx directly.
They are also known to work for other worldwide courier companies, such as DHL, UPS and TNT.
How to Approach These Controlaccount FedEx or DHL Debts
If you have received a debt letter from Controlaccount concerning FedEx, you will not be able to pay this to FedEx themselves. Just like their website states, as shown earlier, you must now engage with Controlaccount Debt Recovery.
What About Other Controlaccount Debts?
If you have received a letter from Controlaccount about a different type of debt, maybe one that's more substantial than a late payment on a delivered item, this could be a real debt that you owe.
Whether you owe the money or not, everyone usually has to take the same first step at this stage. First of all, check to see if Controlaccount Debt Recovery has provided you with proof that you owe the debt.
Examples of proof that are relevant to Controlaccount may be:
An unpaid healthcare bill addressed to you
Signed agreements and contracts
Student loan agreements
Send a Prove the Debt Letter to Controlaccount PLC
So, how do you ask for proof? You simply have to ask them in a letter. These letters are known as prove the debt letters. You can write to them and let them know you received their letter and would like them to prove the debt they are referring to.
Some people feel comfortable writing these letters themselves, but if you do not, there are plenty of excellent templates you can use online.
Use these detailed templates and swap some of the words for your details to make an effective prove the debt letter in minutes.
I'm Worried… Controlaccount Debt Recovery Proved My Debt!
If Controlaccount have proved that you owe the debt, here are some key facts you need to know, including what rights you have.
Controlaccount should only contact you at sociable times and cannot pester you with multiple calls

They must not discuss the debt with your employer, spouse or anyone else without permission

They must not apply pressure or use terms that you do not understand without simple and accurate explanations

They must provide reasonable time for you to assess your debt solution options
Can Controlaccount Debt Recovery Repossess My Home?
Absolutely not, but Controlaccount field agents are allowed to attempt to visit you at your home. What you need to know is that these people are not bailiffs.
The only way an outstanding debt can end up in having your possessions and home repossessed is if they took you to court and won a possession order.
Only then could a team of law enforcement officers carry our repossession orders – not Controlaccount PLC.
Remember, Controlaccount is an agency trying to recover debts on behalf of FedEx, DHL, UPS, TNT and other companies. They have the same legal powers as these companies.
Working Out a Payment Plan with Controlaccount Debt Recovery
One of the most straightforward ways of clearing your debt with Controlaccount is by agreeing a payment plan with the agency. This is one way to make sure the debt never escalates into court proceedings or repossession of your items.
The reassuring news is that Controlaccount expects you to try and arrange a payment plan if the debt is significant. These plans may or may not be available for all debts, but for greater debts they are not expecting you to pay off the debt in one payment.
They will be willing to work out a plan that meets their client's needs and keeps you financially stable going forward.
If you need support to come up with a payment plan and to understand your situation, there are a number of fantastic charities and groups offering debt support in the UK.
These include:
Step Change UK (previously known as CCCS)
Citizens Advice
National Debtline
Christians Against Poverty
Are Your Controlaccount Debts Statute-barred?
Debts in the UK that are six years or older are "statute-barred" and do not have to be repaid if three other conditions can be met:
You have not made a payment towards the debt in six years
You have not acknowledged the debt to the original company or any debt collection agency in the last six years
There are no active court proceedings to collect the debt
If the debt is at least six years old and these three statements are true of your situation, your debt is known as statute barred. What does this mean?
It means the debt cannot be enforced by the courts. Your creditor or their collection agency could still try to get the debt off you, but it is not likely because they know the only way of getting the money is if you decide you want to pay.
Just like a prove the debt letter, there are template letters to send to let Controlaccount or another agency know that the debt is statute barred.
My Controlaccount PLC Debt Is NOT Statute Barred
If your debt is not statute barred, then the best plan is to try and pay off the debt. The simplest method to do so would be to agree a payment plan with Controlaccount – but this is not your only option.
In fact, the best option will depend on your circumstances, not what is the simplest solution. The aforementioned debt charities will be able to guide you through the different options specific to your income and debts.
Other FAQs About Controlaccount Debt Recovery
#1: Is Controlaccount recognised and regulated?
Yes, Controlaccount is a member of the debt industry trade body, The Credit Service Association (CSA) and has a full membership under membership number 023. This means they are not a scam company.
#2: Are Controlaccount calls recorded?
Reportedly yes. Controlaccount state on their website that all calls between you and their agents are recorded.
#3: How can I pay Controlaccount PLC?
They accept payments via their website. Once a payment is made, you will be given an authorisation code (write it down!).
You can make a payment online via https://www.controlaccount.com/manage-account/make-a-payment. This link will also enable you to manage your account and set up a payment plan or log a query.
FAQs
Who are my Controlaccount com?
Controlaccount are a debt collection agency appointed by companies like FedEx, UPS and DHL to recover debts from overdue invoices from customers.
How long does debt recovery take?
The amount of time debt recovery takes depends on the debtor and the action taken by the debt collection agent. It can be a quick process if debt is paid immediately but court cases can take 30 weeks to go to trial.
What does a debt recovery specialist do?
Debt recovery specialists are hired by creditors to retrieve bad or unpaid debts from debtors who either cannot or refuse to pay.
What is meant by control account?
Control account is an accounting term. What is meant by this term in debt collection is to keep an account clean of mistakes and discrepancies.
Are you struggling with debt?
Affordable repayments
Reduce pressure from people you owe
Stop interest and charges from soaring
Get started