Credit G Debt – Should You Pay Them? 2022
For free and impartial money advice and guidance, visit MoneyHelper, to help you make the most of your money.
Have Credit G called you or sent one of their notorious debt letters? Requests for immediate payment and court action threats can be overwhelming. But this guide will provide clarity and explain what you can do to push back against Credit G Debt Recovery. Read on to learn about your options, and how you might not have to pay at all!
Beating Debt Collectors
There are several ways to deal with Credit G Debt Collectors and improve your finances.
Choosing the right way to tackle your debt could save you time and money, but the wrong one could cause even more harm.
It's always best to find out about all your options from a professional before you take action.
Fill out the 5 step form to get started.
Who are Credit G Debt Recovery?
Credit G Debt Recovery is a debt collection agency that chases people for account arrears and unpaid debts owed to companies. The company was established in 1998 and has multiple offices across the UK, with its head office located in South Croydon. They are fully authorised and regulated by the Financial Conduct Authority.
Are Credit G Debt Recovery bailiffs?
Credit G is not a company of bailiffs. They can only chase you for the debt by calling you and sending you letters. Bailiffs would only get involved if you were taken to court and still refused to pay. This sort of situation should be avoided and usually can be.
The only thing Credit G Debt Recovery can do is ask you to pay and threaten legal action. They cannot come to your home and definitely cannot take any of your possessions.
Are you struggling with debt?
Affordable repayments
Reduce pressure from people you owe
Stop interest and charges from soaring
Get started
Who does Credit G Debt Recovery work for?
On the Credit G website, it states that they work to collect debts owed to groups in the public and private sectors. They continue to state that they primarily recover debts for:
Housing Associations
Local authorities
Government departments
Finance creditors
And utility companies
So you could be chased by Credit G for lots of reasons, from unpaid parking fines to loan and utility bill arrears.
Credit G Debt Recovery reviews
Despite their long existence, it's surprising to see that Credit G Debt Recovery has no Google reviews or Trustpilot reviews. They may have avoided making these available to prevent debtors from leaving a string of complaints or exposing their tactics.
Have you received a Credit G debt letter?
The most important communication you'll receive when being chased by Credit G is their debt letter, officially a Letter Before Action (LBA). LBAs are letters that must be sent before a company is allowed to press ahead with legal action against you. They ask you to pay but warn that legal action will be taken if you don't.
Sometimes these legal threats are real. Other times there isn't a real chance of being taken to court (by their client!). But there is no way of knowing, so you should never ignore these letters!
Feeling like Chandler?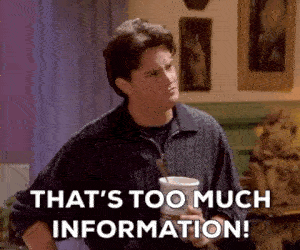 Is all this information starting to feel overwhelming? Don't panic! There's plenty of help available. You can get started below.
Do you have to pay Credit G Debt Recovery?
You don't have to immediately pay Credit G Debt Recovery after receiving an LBA. You might end up having to pay to avoid legal action, or you might be able to get away without paying. There are some things you can do to not have to pay straight away, which also means you're not ignoring them.
You can of course pay if you prefer. If the amount is too much to pay at once, you can ask them for an affordable payment plan. On their website they state:
"We treat every person with dignity and respect and work with our customers to understand their individual circumstances and establish fair and sustainable repayment plans."
If you have multiple debts, you may want to consider a different debt solution.
What can you do instead of paying?
Instead of reading their letter and anxiously reaching for your bank card, you can ask Credit G Debt Recovery to prove you owe the debt. They can't just say you owe it; they have to prove it with an agreement or contract you signed.
Until they send this you're not obligated to pay. And if they ignore your request, you can inform a judge that they ignored you if ever taken to court. Keep a copy of your request!
To request this information use our free letter template. This template is all you need to create a structured and formal request for proof. It's professionally written and 100% free for you to download.
Check to see if your debt can even go to court!
Before you ask for proof, you might want to check to see if you can even be taken to court over your debt. Some debts become too old to go to court to prevent the courts from having time-consuming backlogs.
If you can't be taken to court then a judge can never issue you with a court order to pay. This stops you from ever having to pay the debt unless you really wanted to, which may be to protect your credit score. The debt doesn't get wiped unless you ask them to and they agree. It just sits in a sort of limbo and doesn't have to be paid.
Debts which are too old to be collected are known as statute barred debts, and you can read more about them by clicking here.
Credit G Debt Recovery proved I owe the money
If Credit G Debt Recovery replies with proof that you owe the money, it's a good idea to pay the debt.
Remember that you can speak to them about personalised repayment plans if needed. The reason you may opt to pay is that they could take you to court. This could add further expense to the debt. You'll then be subject to a court order to pay and have to pay anyway.
It's a risk to continue to ignore their calls and letters in the hope they don't take you to court.
Credit G debt support and advice services
Debt support services can be used free of charge by speaking with organisations and debt charities. Citizens Advice and StepChange are just two of the most popular. You can also find valuable help on the MoneyNErd website. Start with our new debt help page!
Are you struggling with debt?
Affordable repayments
Reduce pressure from people you owe
Stop interest and charges from soaring
Get started