Daniels Silverman Debt Collectors – Should You Pay? 2022
For free and impartial money advice and guidance, visit MoneyHelper, to help you make the most of your money.
Have you received a letter or call from Daniels Silverman Debt Collectors? When you are dealing with debt issues, it can be extremely distressing, but ignoring debt can lead to further charges and problems with getting credit in the future. It can be difficult to get a mortgage if you have a poor credit rating, so it is important to take care of it as soon as possible. If you have received a letter from Daniels Silverman, you may wonder what steps to take to deal with it.
It's not your fault. Complaints to the Financial Ombudsman have risen this year from 830 to 2,006, so it's safe to say that you're not alone.
Deal with your debt today and feel amazing tomorrow.
Beating Debt Collectors
There are several ways to deal with Daniels Silverman Debt Collectors and improve your finances.
Choosing the right way to tackle your debt could save you time and money, but the wrong one could cause even more harm.
It's always best to find out about all your options from a professional before you take action.
Fill out the 5 step form to get started.
Who is Daniels Silverman?
If you have received a letter from Daniels Silverman, you may have never heard of them before, and you might be questioning their legitimacy. The first thing to know is that this is a legitimate company, and you should not bin the letters you receive.
Daniels Silvermans are a debt collector, and they work on behalf of a range of organisations, including HMRC, utilities, mobile phone companies and catalogues. They are basically a middleman between the organisation and the borrower. Daniels Silvermans is a member of CSA (Credit Services Association), which means they act legally and fairly and if you owe money to them, you are responsible for paying it.
Are you struggling with debt?
Affordable repayments
Reduce pressure from people you owe
Stop interest and charges from soaring
Get started
What are the next steps?
The first step is to ensure the debt is yours. The letter should state the company Daniels Silvermans are working on behalf of. If you do not remember the debt, it might be worth checking with Experian or another credit agency to see if the debt is registered. Otherwise, you can give them a call on 0800 694 2272 to discuss the debt. The debt collection agency must be able to prove that you owe the debt and that they should be able to prove this in writing. It is important that any correspondence is in writing, as this can be used as proof of the conversation. If you speak to Daniels Silvermans on the phone, make sure you ask them to confirm any detail in writing.
What if you don't owe the money?
If you don't recognise the debt, it may belong to someone at the same address, or it may be an error. If Daniels Silvermans can't prove the debt, they will need to mark it as settled. They cannot keep chasing you for debt they can't prove. Don't pay the debt if you don't owe it, even if you are receiving letters.
Feeling like Chandler?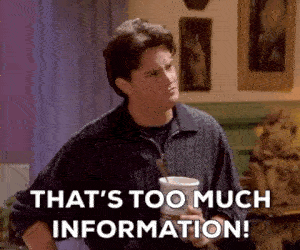 Is all this information starting to feel overwhelming? Don't panic! There's plenty of help available. You can get started below.
How to Make Repayments to Daniels Silvermans
If you owe the money, you will need to come to an arrangement with Daniels Silvermans to pay it back. You would need to work out a realistic repayment plan by analysing your outgoings and incomings and ensuring you can afford to make the payment. It is important that you pay the most essential bills first, including your rent and utility bills. Although it is important to pay your debt, it is essential to keep a roof over your head and to ensure you have heating and hot water. If you can only make small payments, they may ask to see a statement of your incomings and outgoings, as most debt collecting companies have a certain expectation of how much they expect debtors to pay each month. If you are looking to pay below this threshold, they may want proof that this is all you can afford.
Should You Pay It Back?
It is not advisable to ignore any debt, and if you can pay it back, you should. Most debt collection companies will agree to even a small amount, as long as you are not able to pay any more than this. It is always better to pay something, than to pay nothing at all.
How to Make Debt Payments
It is a good idea to agree to a payment plan, which will either be a weekly or monthly payment to clear off the debt. You might either want to make your payments online or set up a direct debit payment. It is important to adhere to your payment plan, otherwise, Daniels Silvermans will continue to chase you for the payment. They may be unwilling to accept a payment plan if you don't stick to your payments.
What If You Can't Pay It Back?
You may have no means to pay Daniels Silvermans back, and in this case, you may be able to write off the debt. An IVA (Individual Voluntary Agreement) is available in Wales, Northern Ireland and England. With this, you can consolidate your debt to pay it off. Similarly, Scotland have a Trust Deed, which works in the same way by consolidating your debt. You should do this with caution though, as it will prevent you from taking out any credit for 5 years or more. It is important to contact Daniels Silverman to advise them of your financial situation in the first instance.
Case Study
There is a case study on Money Saving Expert which talks about cancelling a direct debit with the bank, but not letting the original creditor know. In this case, the money is still owed, and Daniels Silverman have the right to chase it. If you have any uncertainty about your debt, ask them to send a confirmation in writing, including a breakdown of the costs and any charges associated with it. There is also another case study around a car parking ticket which is worth reading to understand what other consumers are dealing with in relation to Daniels Silverman.
You will notice that many responses are advising the contributor to ignore the letter, and in fact, to ignore letters from debt collectors in general. It is important that you do not do this. The simple fact is that the debt has been passed by another company to Daniels Silverman, and this is the company you owe the debt to. If you ignore debt collecting agencies, your debt will be registered on your credit file, and this will impact your credit rating. The result of this is that you will struggle to get credit in the future. You may need a loan in the future, or you might want to get a mortgage, and the more you ignore debt, the further your credit rating will be affected. If you don't recognise the debt, then of course, you should get written confirmation and proof of this. You should always contact Daniels Silverman though or the company you owe the original debt too, otherwise the situation will get worse.
Tips for Managing Your Finances
Most people have some kind of debt, but it can be extremely worrying and distressing. If you are concerned about your debt, these are some tips for managing it effectively.
Although it can be daunting if you have built up a significant amount of debt, it is vital that you know what debt you have. If it's not just David Silvermans you owe money to, make a list of all the creditors, together with the value of the debt. Make sure you keep referring to this and mark it off as you go along. The more you pay, the better your credit rating will be. If you are unsure of your debt, you can check it with Experian or another credit agency. If you notice any discrepancies, make sure you get in touch with the creditor and ask for proof.
If possible, try to make a minimum payment to all your debt, including Daniels Silvermans. The minimum payments might not put much of a dent in your account, but it will help to keep your credit rating in good standings. Most companies will allow you to make small payments, and the more debt you pay off, the less debt letters you will receive.
Stick to your Payment Plan
It is important to stick to your payment plan, as this will put you in good stead with the debt company. If you can't make the payment for any reason, make sure you contact the credit company and give them plenty of notice. Missing payments will leave you in a bad position with the debt company, and it could affect your credit records.
Tips for Improving Your Credit Rating
It is important to keep your credit report in a healthy condition. If you want to improve your credit rating, there are some simple steps you can take.
Pay Bills on Time
Make sure you don't miss any payments. Pay your bills on time.
Deal with Debt
Run a report on Experian or another credit referencing agency to find out what debt you owe. Contact any companies you owe money to and arrange to make payments – no matter how small these may be. It is imperative that you take steps to pay back your debt, even if it is only £5 per month.
Register on Electoral Roll
If you are not on the electoral register, it is time to do this. It can be extremely difficult to get any credit if you are not on the register, as the credit company will not be able to locate you.
Refrain from Applying for Credit
Making multiple applications for credit can also affect your credit rating. If you have a low credit score, you are unlikely to be accepted for credit, so there is no point in applying. Make sure you check your credit score and use an eligibility checker before applying for credit. Experian offer a function where you can check which companies will be more likely to accept you. It is important not to keep making credit applications. If you are struggling financially, make an appointment with your bank manager to discuss your finances.
FAQ's on Dealing with Debt from Daniels Silverman
It is worrying to deal with debt, and if you have received a debt letter from Daniels Silverman, you probably have a lot of questions. These are some of the most common questions and answers about dealing with this debt.
Will Daniels Silverman be able to Access my Property?
Debt collection agencies have the responsibility of collecting debt on behalf of other companies who the debt is owed to. They do not have any rights to access your property. If they suggest entering your property, they are breaking the law, and in this case, you may want to contact the police to report the threatening behaviour.
Can Daniels Silverman Discuss Debt with a Family Member?
Debt collectors can contact a family member to try and locate you, but they are not allowed to discuss your debt. Your debt is confidential, and they should not speak to anyone other than yourself about the debt. You may give them permission to discuss the debt with someone else, but they should not take it upon themselves to do so.
I Do Not Want Contacted by Phone, What Can I Do?
Some people prefer to be contacted by email or letter about their debt. If you have a preference, you should discuss this with Daniels Silverman in the first instance. They should be willing to contact you in whichever way suits you best
Is it Better to Pay the Full Balance or Pay in Installments?
It is always preferable to pay off the balance of outstanding debts, including that of Daniels Silverman, but you should not do this if it is to the detriment of other essential bills. You should always pay your rent and electricity/gas bill before you pay anything else. If you can pay the full amount without leaving yourself out of pocket, you should do this. Not only will it help your credit rating, but it will also save you the hassle and stress of being contacted by Daniels Silverman.
Could I Negotiate a Lower Payment?
This is not something people usually consider, but most debt collecting agencies will be willing to do this, and it is always worth asking the question. Speak to Daniels Silverman and ask if you can negotiate a lower payment. They will usually only consider this if you are making a one-off payment, rather than if you want to pay in instalments.
Are you struggling with debt?
Affordable repayments
Reduce pressure from people you owe
Stop interest and charges from soaring
Get started