You Might Not Have to Pay Elderbridge Debt Collectors!
Are you being hassled by Elderbridge Debt Collectors? Do you owe money you are unable to repay? Are you being asked to repay debts you don't owe? Are you being threatened about being taken to court? If any of these questions relate to you, this article is designed to help you. You might not need to pay them back!
It's not your fault. Complaints to the Financial Ombudsman have risen this year from 830 to 2,006, so it's safe to say that you're not alone.
Deal with your debt today and feel better tomorrow.
Who are Elderbridge Debt Collectors?
Elderbridge is known to be a credit solution company which buys loans and credit agreements from other financial institutions. They then take charge of processing, chasing and maintaining the payments. Elderbridge do not administer any loans or credit agreements themselves.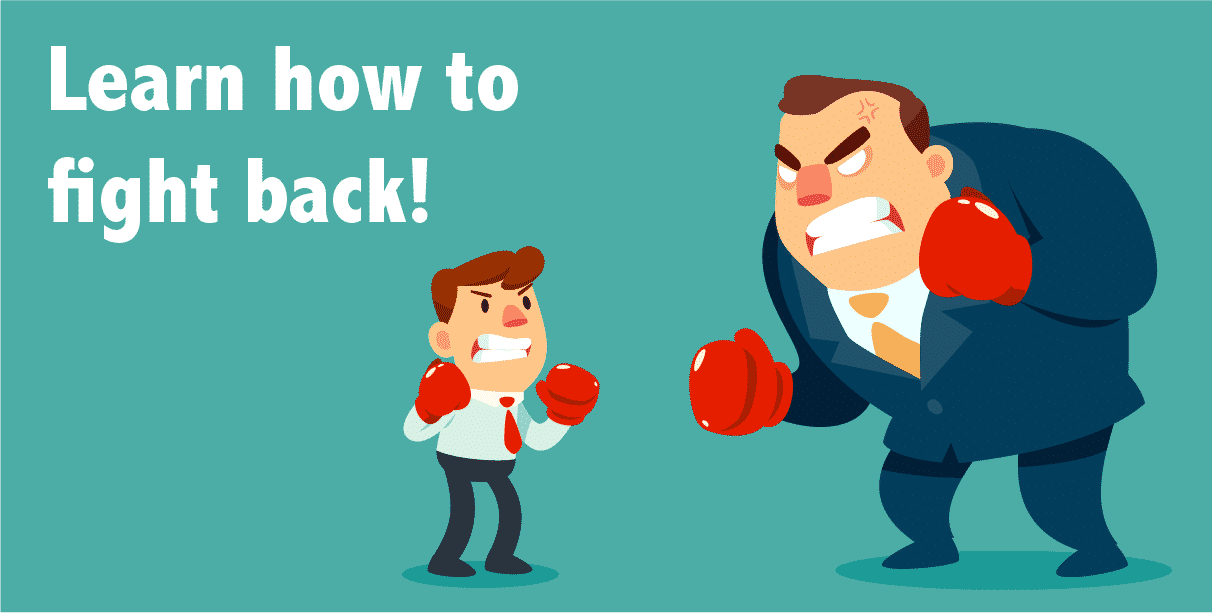 Are Elderbridge Debt Collectors Legit?
Like many other financial companies, Elderbridge are fully registered and regulated by the Financial Conduct Authority, which means that they have to meet the regulations and requirements that are set out by the authority. It is important to remember however, despite Elderbridge being registered and regulated, it may not be in your best interests to pay any debt first.
What does Elderbridge Debt Collectors Do?
It seems that the majority of chasing that happens with Elderbridge, along with the payments that then are requested to be made, is via the phone. This could be phone calls, or text messages, whatever method of communication that they feel will best connect with you and ensure a payment is made. Their website, at this time, does not seem able to receive payments and is only a very basic offering, with minimal information. It is also important to remember, that as Elderbridge buy debt from other sources, they may be chasing payments on a loan or credit agreement that was made with another lender, which can be confusing.
Find your best debt solution (in 1 minute!)
Is all this information starting to feel overwhelming? Don't panic! I've put together a 4 question debt calculator so you can quickly and easily find the best solution for you. If you're eligible for the new government scheme, you could write off up to 85% of your debt! Answer the four questions now.
What does Elderbridge Debt Collection Process look like?
As we have already covered, the payment method of this particular debt collection agency does not seem to be available online. Therefore you need to make any payments on the credit that is being chased via the telephone system. Their offices appear to be open normal working hours, although the lines do also appear to be open on Saturday mornings. Which can be helpful if you are unable to call due to work commitments.
Reviews
Rating:
(
2
/
5
)
The Good:
– no good reviews could be found –
The Bad:
Worst company I have ever dealt with. I don't like to complain publicly but I had too on this occasion so I can least help other people to avoid this lot. Professional liars and they seem to enjoy it. I only wanted a statement as I had already completed my business with this company a while back. I asked on three occasions and I was promised each time it was sent in the post by a Manager and nothing was sent. It appears they have something to hide and I hope they are investigated soon as something is clearly not right with this group. AVOID LIKE ITS THE PLAGUE if you can.
Why you are being contacted by Arrow Debt Collectors?
Make no mistake – the debt collection business is huge. Debt collectors like Arrow come in several forms…
Many debt collection agencies are independent businesses; some may also be a business arm of a creditor such as a credit card company (sometimes hiding their real identity – see below); there are even individual sole trader debt collectors.
The business model of these agencies relies on purchasing debt at a fraction of its face value, possibly for as little as 20% of the face value, and making a profit by collecting the debt at (or close to) its full value. There are few morals involved; as far as they are concerned it is you who ran up the debt and you who is responsible for repaying it. They care nothing about you and your personal circumstances. Simply put, they tend not to be nice people. The Office for Fair Trading (OFT, 2010) acknowledged that such poor practices "appear to be widespread".
Don't worry! My debt eligibility calculator will help you overcome all your debt-worries. Answer the 4 questions below to find the best solution for you:
Check if you really owe the money
Are you sure you really owe the money? The first thing to establish is where the debt started and how much you really owe. It is quite likely that the original debt, if there was one, has been inflated by various charges and interest. It could be substantially more than you believe you owe.
You should write to Arrow Debt Collectors and demand a copy of your original credit agreement. If they are unable to provide this you have no obligation to make any payment to them.
Follow my 'prove it' guide with letter templates and get them to prove that you owe the money.
Can pay but won't pay?
If you really do owe the money, then the road of least resistance is to repay the debt if you are able to do so, but if you can't afford to repay it, or if doing so would prevent you from servicing more important credit such as your rent or mortgage, then try to make some arrangement with Arrow Debt Collectors, perhaps offering them a partial repayment.
How debt collectors can ruin your life
It isn't unusual for debt collectors to employ questionable tactics that may or may not fall foul of the law. This might include pressuring and bullying threats, frequent phone calls sometimes made to your workplace and empty threats.
Being pursued by Arrow Debt Collectors could have a devastating effect on your life, leading to emotional distress, mental illness, and even suicide. According to the debt support trust, almost half of people who struggle with debt at some point consider suicide, and it was recently reported that a coroner raised concerns over debt-collection agency's practices following the suicide of a debt-ridden courier. In their report into mental health and the credit industry (Walker et al, 2012) researchers from Brighton University concluded: "Debt clients frequently feel humiliated, disconnected and entrapped, with the process of debt collection having a clear impact on people's mental health". They called upon the government to tackle the problem of irresponsible lending and intimidating collection tactics.
Arrow Debt Collectors and the law
The Office for Fair Trading (OFT, 2012) has published a set of guidelines for the debt collection business. To summarise these, Arrow Debt Collectors should:
Treat debtors fairly and not use aggressive practices, coercion, deceit, or be oppressive, unfair, or improper
Be transparent and provide clear information that is not confusing or misleading
Be considerate towards debtors experiencing difficulty
Act proportionately taking into account debtors' circumstances.
If you are being intimidated by Arrow Debt Collectors who are not abiding by these guidelines, then you have a good case for reporting them to the OFT which has the power to remove their license.
To make a complaint about Arrow Debt Collectors, you can use this online complaint form.
Some debt collectors pretend to be an external agency when in fact they are a business arm of the company you owe money. That is a clear case of deceit, though they are likely to claim that this information appears in the small print.
Understanding how Arrow Debt Collectors operates
Understanding how debt collection agencies operate can help you defend yourself against them.
They are on a bonus
The Arrow Debt Collectors agents who phone you are likely highly incentivised and are expected to collect a specified minimum amount of money per hour. Usually, there are daily and monthly bonuses and each collection they make contribute to that bonus. Hence, they will do what they can to collect some money rather than record a "No Payment" call, including making intimidating and threatening behaviour.
The lesson here is if you are able to be strong and stand up to threats from Arrow Debt Collectors, knowing that their threats are empty, you can to some extent turn the tables. Keep them talking but just don't pay. You will still owe the money, but at least you won't have to pay that day.
Automated call technology
You might be tempted to simply not answer calls from Arrow Debt Collectors, but when this happens agencies often employ automated call technology that will attempt to phone you say every half hour until you do eventually answer. Sometimes if you do pick up the call is silent; the calls are simply being made to intimidate you.
If this happens to you make a note the frequency of the calls. Such behaviour on the part of the debt collectors is in clear breach of the OFT guidelines. Tell the agent that you will be reporting them to the Financial Ombudsman.
The best way to contact the Financial Ombudsman is by phone on 0800 023 4567 or 0300 123 9123
Bad cop, good cop
Bad cop, good cop is a tactic frequently employed, and often is highly effective. When subject to such an approach you are likely to be subject to relentless calls some of which are abusive and harassing, but with the occasional polite and friendly enquiry. This change in attitude can happen in a single phone call where the agent starts off politely but should you fail to make a payment their behaviour becomes abusive. Nor is it just relentless phone calls. Frequent threatening and sometimes sinister letters are another common practice. The total process is designed to eventually wear you down, to break your will so that eventually you will make a payment.
It is difficult to stand up to such behaviour, which is exactly why they use it. But again, you should try to stay strong if you possibly can. Report it to the OFT using this online complaint form.
Embarrassing you by talking to third parties
If someone apart from you answers the call then agents frequently attempt to embarrass you by discussing your debt and financial problems with whoever answers the call. This could be a family member at your home, or it could be someone at your workplace. This is certainly illegal behaviour and breaches not only OFT guidelines, but also other privacy laws.
Again, such behaviour should be reported to the Financial Ombudsman on 0800 023 4567 or 0300 123 9123
Deceit and lies
If everything else fails some debt collectors feel they are immune from the law and will apply some very nasty forms of leverage. They might pretend to be calling from the court, that they are a bailiff and will be visiting your home to remove your possessions, possibly even threatening you with criminal prosecution.
Never give them permission to visit you and if they do then never let them into your home and if you feel physically threatened then don't hesitate to call the police.
Don't let them wear you down
As we have seen, debt collectors such as Arrow Debt Collectors are relentless and their behaviour could be responsible for mental ill-health and even suicide. Standing up to Arrow Debt Collectors requires a degree of strength and courage few people possess. But there is help out there. Ultimately you need to get out of debt, but you need to do so in a controlled manner that will minimise your pain and distress. Ultimately all debt problems are solvable.
Getting help with debt
There are various kinds of help with debt available: there are not-for-profit agencies who exist to provide one-to-one help for you, and there are commercial debt management companies whose aim is to make money out of you. The former should be your first port of call. Some of the important agencies include:
Citizens Advice Bureau (CAB) provides extensive help with debt and should help you stop debt collectors contacting you if you are able to show you are seeking help and are trying to repay your debts.
Christians Against Poverty (CAP) provide free debt help.
StepChange provides free online debt advice helping people take charge of their debt.
Writing off your debt entirely
It is possible to write off your debt entirely through an Individual Voluntary Arrangement (IVA). This is a formal agreement to pay the debt collectors an amount you can afford as a one-off sum or as monthly payments and the rest of the debt will be written off after a defined period, usually five years. This must be carried out by an insolvency practitioner.
I've put together a 4 question debt calculator so you can quickly and easily find the best solution for you. If you're eligible for the new government scheme, you could write off up to 85% of your debt! Answer the four questions now.
Finally
Despite warnings from professional bodies, government guidelines, and other measures the behaviour of many debt collecting agencies is atrocious, leading vulnerable debtors into mental illness and even suicide. However, it is possible to fight back, especially with some help from the agencies mentioned in this article. While it's not as simple as just refusing to pay, you can reduce the amount you must repay and spread your repayments over a period you are comfortable with. Certainly, you can stop their bullying and by reporting them to the Financial Ombudsman they may even lose their licence.
Summary
When you search online for more information on Elderbridge there does seem to be more bad than good about them out there. As a company that buys debt from other lenders, then takes up the chasing and payment process, it is easy to see why some people don't always understand why a completely different company are chasing them for money.
Not only this, but it seems, by looking at some reviews online, that Elderbridge can be a company that hassles and hounds for money, which is never going to be met well.
Finally, when it comes to payments, this part of the process does not seem straightforward either. Whereby you need to make a phone call in order to pay, rather than simply logging into a website where you can pay through a portal, as some other companies offer.
References
CONC 7.3 Treatment of customers in default or arrears (including repossessions): lenders, owners and debt collectors
CONC 7.9 Contact with customers
Read More…