Elderbridge re: HCA Debt – Should You Pay? 2022
For free and impartial money advice and guidance, visit MoneyHelper, to help you make the most of your money.
Can You Avoid Paying Elderbridge Debt Collectors?
Are you being faced with relentless calls or texts from Elderbridge Debt Collectors? Are they insisting that you pay debt you can't afford to repay? Are you worried they will take court action against you? You might not even need to pay them back!
If you have concerns over the behaviour of Elderbridge Debt Collectors and are unsure of what to do next, this article has been designed to help you.

We can help you to discover why they are calling you, and what you can do to deal with the situation.
It's not your fault. Complaints to the Financial Ombudsman have risen this year from 830 to 2,006, so it's safe to say that you're not alone.
Deal with your debt today and feel amazing tomorrow.
Don't worry, here's what to do!
You could get rid of Elderbridge debt collectors by writing off some of your debt.
There's several debt solutions in the UK, choosing the right one can take years off your debt, but the wrong one can be expensive and drawn-out.
Fill out the 5 step form get started.
Who are Elderbridge Debt Collectors?
Elderbridge is a credit solution company that buys loans and credit agreements from other financial institutions. They are a debt collection agency that makes a profit by purchasing other companies' old debts and chasing them.
They then take charge of processing, chasing and maintaining the payments. Elderbridge do not administer any loans or credit agreements themselves.
Their full company name is Aberdeen Financial Limited.
Are you struggling with debt?
Affordable repayments
Reduce pressure from people you owe
Stop interest and charges from soaring
Get started
Are Elderbridge Debt Collectors Legit?
Have you received a letter from this debt collector? I'll buy it off you for £5
Like many other financial companies, Elderbridge are fully registered and regulated by the Financial Conduct Authority, which means that they have to meet the regulations and requirements that are set out by the authority.

It is important to remember however, despite Elderbridge being registered and regulated, it may not be in your best interests to pay any debt first.
What do Elderbridge Debt Collectors do?
Elderbridge purchases debts from other companies and then chase those debts themselves to try to make a profit.

This could be done through phone calls, or text messages, whatever method of communication that they feel will best connect with you and ensure a payment is made.

Their website, at this time, does not seem able to receive payments and is only a very basic offering, with minimal information.

It is also important to remember, that as Elderbridge buy debt from other sources, they may be chasing payments on a loan or credit agreement that was made with another lender, which can be confusing.
Feeling like Chandler?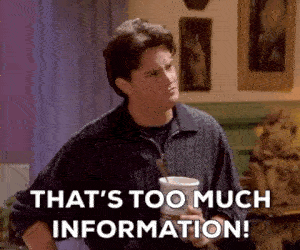 Is all this information starting to feel overwhelming? Don't panic! There's plenty of help available. You can get started below.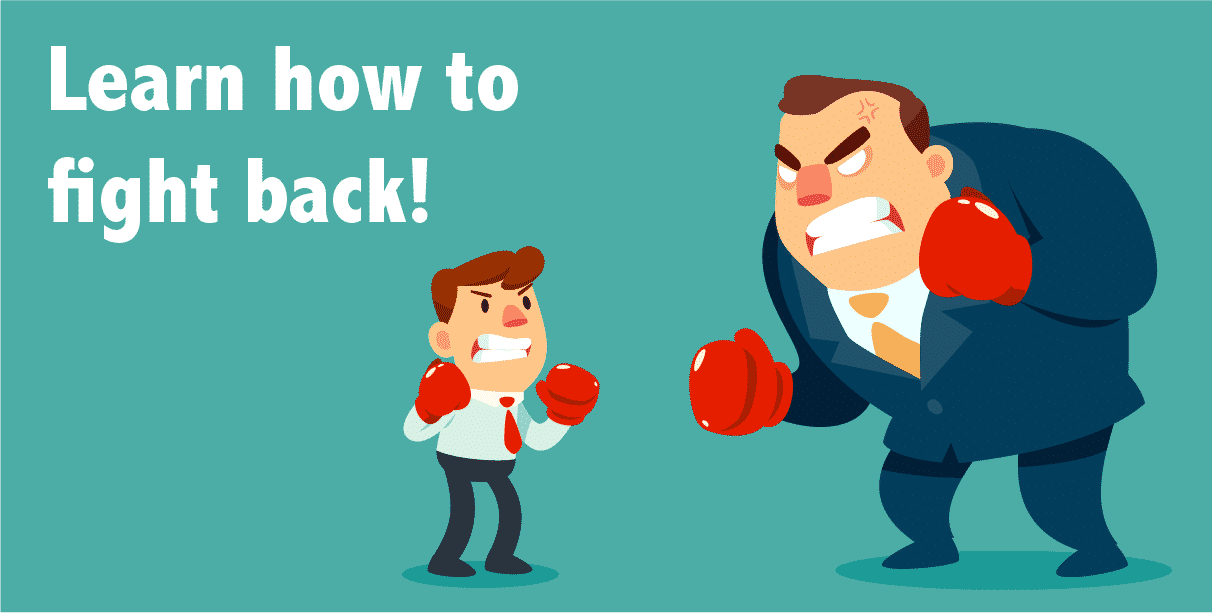 What does Elderbridge Debt Collection Process look like?
As we have already covered, the payment method of this particular debt collection agency does not seem to be available online.
Therefore you need to make any payments on the credit that is being chased via the telephone system.

Their offices appear to be open normal working hours, although the lines do also appear to be open on Saturday mornings. Which can be helpful if you are unable to call due to work commitments.
Why do Elderbridge Debt Collectors keep contacting you?
If you have any debt outstanding, this is the reason Elderbridge Debt Collectors are contacting you. It is their responsibility to get you to pay this back.
The debt won't be with Elderbridge Debt Collectors directly, but if you have a balance on a credit card, for example, or outstanding debt on a loan, the debt collectors will try and get the money back on their behalf.
This is usually because they have exhausted all other efforts to get it back from you directly.
The way the business model works is that they buy the debt from the original creditor, at a fraction of the original value, and they make a profit when they get payment from you.

It is a business and as the business goes, they are not particularly concerned about your situation, and whether you would leave yourself in a dire situation by paying the debt. They just want the money, and they will resort to a range of tactics to try and get it!

The Office for Fair Trading have even reported that poor practices amongst debt collectors are widespread, which is extremely worrying for debtors.
Don't worry! My debt eligibility calculator will help you overcome all your debt-worries. Answer the 4 questions below to find the best solution for you:
How do you know if it's your Elderbridge debt?
You should always have evidence to support the fact that you owe the money, before you start paying it back, especially if you don't recognise it.

Speak to Elderbridge and find out where the debt originated, including a full breakdown of the costs, together with any charges and interest. You can write to Elderbridge Debt Collectors directly to request this information, in the form of the original credit agreement.
If they can't provide this or refuse to do so, you would not need to make any payments to them.
Follow my 'prove it' guide with letter templates and get them to prove that you owe the money.
Do you need to pay the debt back?
If you are in a dire financial situation, this is the last thing you need, so you are probably wondering whether you really need to pay it back. The answer in short is yes, if the debt is yours, you have the responsibility for repaying it.

The best thing to do is to just clear the full amount, as quickly as possible. However, if you are unable to do this, you should make arrangements with Elderbridge Debt Collectors to pay the debt through a suitable repayment plan.
The effect of debt collectors on your life
Unfortunately, debt collectors using nasty tactics to try and get you to pay the debt, is not particularly unusual.
Some of the typical ways they do this, including, making an excessive number of calls to your phone and trying to pressure you into paying when you can't afford it.
Having debt collectors like Elderbridge Debt Collectors breathing down your neck is not enjoyable, and it can cause debtors to feel anxious, distressed and in some cases, even depressed.

There have even been cases where debtors have felt suicidal as a result of the experience they've had with debt collection agencies.
Debt collectors will often stop at nothing to get their money, regardless of how this ends up affecting the debtor.

Some of the feelings reported by debtors include, entrapped, humiliated and disconnected.
This is why the government were asked to step in and take action against debt collectors who were guilty of these kinds of heartless activities, and this is what they did. There are now laws against this kind of cruel behaviour.
UK Personal Debt 2021 Update:
As of April 2021, the total unsecured debt per Adult in the UK was £3,674.

(Source: The Money Charity)
Elderbridge Debt Collectors and the legalities
There are a set of guidelines in place, which have been published by The Office for Fair Trading (OFT, 2012) According to these guidelines, Elderbridge Debt Collectors have a responsibility to.
Ensure they treat debtors fairly, and without using any aggressive behaviours
Provide clear and transparent information in relation to the debt
Show consideration and understanding to debtors who are facing struggles
Take the debtors circumstances into account, before deciding on appropriate action.
If you are in a position where Elderbridge Debt Collectors are failing to follow these guidelines, you would be within your rights to complain to the Office for Fair Trading. They will investigate the situation and if it is deemed necessary, they may even lose their license.
If you wish to make a complaint about Elderbridge Debt Collectors, you can use this online complaint form.
If Elderbridge Debt Collectors have lied to you about any aspect of the debt or who they are, they would also be in breach of the regulations. You are within your rights to be treated fairly, and that includes being provided with clear and honest information.
What is in it for Elderbridge Debt Collectors?
There are many people who are contacted by debt collectors like Elderbridge Debt Collectors out of the blue, and are not quite sure what they do, or why they do it. These are some things you should know about debt collectors.
The agents are on bonuses
In most cases, the agents at Elderbridge Debt Collectors and other debt collection agencies will have set targets to achieve – either daily, weekly or monthly, and they will receive bonuses depending on whether they meet these.
This will go a long way to explaining why they keep contacting you, and why they are so persistent.

Quite simply, if you don't pay the debt, they won't receive their bonuses, and this can sometimes lead them to be quite underhand in their pursuit for the payments.
They sometimes believe that they are in the driving seat and you are the one who deserves to be treated in whatever way they deem suitable.
This is not true, and they should always treat you fairly. Of course, if the debt is yours, you should pay it, but in a way that doesn't compromise your home or health.
They will stop at nothing
Elderbridge Debt Collectors buy the debt from other companies, therefore, if they don't get payment, they lose money. This can be substantial if there are many accounts without any payments.

They will often stop at nothing to try and get you to pay and this may even include using automated technology to try and track you down.
If you are being harassed by Elderbridge Debt Collectors, you shouldn't just put up with it. If they are calling you relentlessly, make a note of the calls and times as this is also a breach of the OFT guidelines.

You are within your right to tell the agent about your plans to escalate the complaint to the Financial Ombudsman.
You can speak to the Financial Ombudsman by phone on 0800 023 4567 or 0300 123 9123
Tactics to expect
You can expect the agent from Elderbridge Debt Collectors to be quite friendly and helpful during the initial call, but it is common for this to change when they understand your inability to make repayments.

The change in attitude may even occur within the same conversation. This is a common tactic to use to make you feel humiliated about your debt, so that you end up paying it, even if you can't really afford to do so. Other tactics are sending threatening letters and trying to bully you into paying.

The reason they use these tactics is out of desperation. They want to try and make you reach a point where you pay just to get rid of them! This is not fair though, and they should never treat you in this negative manner.
This sort of behaviour is not easy to put up with, hence why they use these tactics in the first place. You need to try and remain strong, as much as you can and understand the threats are usually not legitimate. You can also Report any negative behaviour to the OFT using this online complaint form.
Can they discuss your debt with others?
If you do not answer the call from Elderbridge Debt Collectors but someone else does, they must not just take it upon themselves to discuss the issue with the other person.

The only person they are legitimately allowed to speak to your debt about – is you! If they breach this, they are breaking both OFT guidelines and privacy laws.
You would also have the right to report them to the Financial Ombudsman on 0800 023 4567 or 0300 123 9123
Would they lie to you?
You should be able to trust that what Elderbridge Debt Collectors say is true, but unfortunately, there are debt collectors who will lie about who they are, and what they are permitted to do.

They may say they are calling you from the court, or even that they will remove your goods. In some cases, they could threaten you with court action.
You should not give them the right to come to your home, or to access your property. If they insist on doing so, you have the right to contact the police, especially if you feel under threat.
Standing up to debt collectors
It is your responsibility to pay your debt, but at the same time, to stand up to debt collectors like Elderbridge Debt Collectors. You need strength to do so, but as long as you understand more about your rights, you will be in a strong position to do so. Y

ou need to sort out your debt situation, that is imperative, but only in a way which works for you, and doesn't leave you in an even worse situation. If you are struggling with day to day bills, paying your debt should wait until you are in a stronger position.
Free debt help
Debt can be a real issue for many, and thankfully, there is plenty of help out there, and much of it is free of charges. You have the choice of both not-for-profit organisations, as well as the commercial debt management companies.

Both work in the same way, but the not-for-profit organisations won't charge, so they are the best to use in the first instance. Some of the agencies worth taking a look at are:
Citizens Advice Bureau (CAB) a popular organisation with highly skilled staff who can offer you one-to-one advice and support in taking care of your debt situation.

Christians Against Poverty (CAP) an organisation who will provide you with free debt help and guidance.

StepChange offer free online debt help and advice.
Setting up an IVA
If you have substantial debt, you may be able to write some of it off, through an IVA (Individual Voluntary Agreement.)
With this, you reach a formal agreement to repay the debt at an amount you can afford, and the rest will be written off within a set period of time, this is usually five years. The IVA process should always be carried out by an insolvency practitioner.
I've put together a 5 question form so you can get started in finding out whether an IVA might work for you.

Answer the five questions now.
Final Words
Although debt collection companies have had plenty of warnings from the government and some have even been fined as a consequence of their poor practices, there are still debt collectors operating in an unfair way.
This may include bullying debtor, harassment and even making some debtors feel suicidal.

Of course, you should aim to pay back your debt, as quickly as possible, but you should not be coerced into this. If you don't have the means of paying it fully, set up a repayment plan with Elderbridge Debt Collectors.

If you are being harassed, bullied or subject to any other inappropriate behaviour, you can report them to the Financial Ombudsman, and they could lose their licence.
What are Elderbridge Debt Collectors like to deal with?
If you look up reviews of Elderbridge Debt Collectors, you will unfortunately, find more bad than good!
They purchase debt from a different organisation, which some people find completely confusing! Why are they being chased by a company they have never heard of before! It can be difficult to comprehend this.
The reviews also suggest that Elderbridge Debt Collectors may even go as far as to hound debtors into paying, even when they can't really afford it. This is never going to go down well, and they could be breaching debt collector regulations.
The payment process seems to be confusing too. You can't log into their website to pay your debt, you must call up to make payment, which many people don't want to do.
Most people don't particularly enjoy making calls these days, and particularly not to debt collectors!
FAQs
Can Elderbridge repossess my house?
Yes and No. Unless your debt is secured and you refuse to pay or come to any arrangement then you are very unlikely to have your house repossessed.
Is Elderbridge part of Barclays?
No. Elderbridge is not owned by Barclays however they were among a set of investors who purchased Barclay's secured lending portfolio.
Who is Elderbridge ltd?
Elderbridge limited are a debt purchaser and collection agency based in Cardiff.
How do I get out of a secured debt?
To get out of a secured debt you must continue making regular payments, come to an agreement with your lender or enter an insolvency solution.
What is Elderbridge re HCA
Elderbridge re HCA is a direct debit payment to Elderbridge debt collection as part of a debt payment you owe them likely following their purchase of your debt from a creditor.
References
CONC 7.3 Treatment of customers in default or arrears (including repossessions): lenders, owners and debt collectors
CONC 7.9 Contact with customers
Are you struggling with debt?
Affordable repayments
Reduce pressure from people you owe
Stop interest and charges from soaring
Get started