Debt collectors often get a bad rep. Although you could argue that we must all pay our debts, some of the methods used by debt collection agencies can be quite forceful and unpleasant.
In fact, it got to a point where official legislation surrounding debt collectors was changed in 2014.
Despite there being more rules and regulations for them to follow, debt collection agencies like ICB debt collectors can still be very persistent.
We take a look at what to do if you have received a letter from Insurance Collections Bureau debt collectors, and how you might be able to beat them at their own game.
It's not your fault. Complaints to the Financial Ombudsman have risen this year from 830 to 2,006, so it's safe to say that you're not alone.
Deal with your debt today and feel amazing tomorrow.
Who is ICB Debt Collection (Insurance Collections Bureau)?
ICB debt collectors (short for Insurance Collections Bureau) describe themselves on their website as being the UK's only dedicated insurance collections company. In short, this means they are a debt collection agency.
Private debt collection agencies often supply services to specific industries. In the instance of ICB debt collectors, they provide debt collection services to brokers, insurers and credit hire companies specifically.
They are based in Welwyn Garden City in Hertfordshire – their registered office address is Insurance Collections Bureau Ltd, Weltech House, Ridgeway, Welwyn Garden City, Herts, AL7 2AA.
Don't worry, here's what to do!
You could get rid of debt collectors by writing off some of your debt.
There's 7 debt solutions in the UK, choosing the right one can take years off your debt, but the wrong one can be expensive and drawn-out.
Start our calculator to find your best debt solution:
Why are they getting in touch?
It's never nice getting a letter from a company you probably don't recognise, demanding that you pay a set amount of money. It's unlikely you would have had dealings with them in the past. So why are ICB debt collectors getting in touch?
Insurance Collections Bureau debt collectors will have sent a letter on behalf of brokers, insurers and credit hire companies.
The testimonials section of their website has two different testimonials – one from Dover Insurance and the other from Insurance Factory.
If you have any accounts with either of these companies, and you might have fallen behind on payments, then ICB debt collectors would have contacted you.
They seem to deal primarily with car insurance companies. Reports say that ICB debt collectors have sent letters soon after they change car insurance policies, so if you've changed your car insurance recently, there's a chance that Insurance Collections Bureau debt collectors will get in touch.
Are they a real company?
One of the first things you should do if you get a letter from a company you don't recognise asking you for money is to check whether they are legitimate.
There are always people out there who are trying to scam the vulnerable and demand money for a non-existent debt, so you want to make sure that you're not losing out.
One of the easiest ways of checking the legitimacy of a company is using Companies House. All governmentally-approved and legitimate companies will take out a Companies House page.
ICB debt collectors also have a Companies House page which you can find here. Their official, registered company name is Insurance Collections Bureau Ltd, and they have the company number 05426923.
Their registered office address is the same as the one stated above, and they are also authorised and regulated by the Financial Conduct Authority with the Permission No. 704300. So you should treat their letters seriously.
Feeling like Chandler?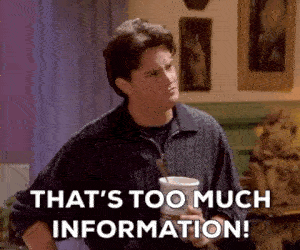 Is all this information starting to feel overwhelming? Don't panic! I've put together a 4 question calculator so you can quickly and easily find the best debt solution for you.
Answer the four questions now.
Dealing with ICB debt collectors – next steps
It can be stressful and upsetting to get a letter from ICB debt collectors, especially when you're least expecting it.
You may not even think you owe the debt. Debt collection agencies rarely contact you in error, so, unfortunately, it is likely that you owe the debt they mention.
You may yet be able to beat them at their own game. We outline the next steps you should take.
Gather the necessary details
When you get the letter from ICB debt collectors, they will specify exactly who they are collecting the debt for. If the name of the company is familiar to you, you should go through any and all correspondence you have had with this company.
Once you have gathered any letters or other information from the original creditors, you should cross-reference the amounts with the sum stated on the letter from Insurance Collections Bureau debt collectors. If there are any discrepancies between the two sums, you may not have to pay the debt.
Keep a diary
As you continue to deal with ICB debt collectors, you should keep careful notes about your dealings with them. Make sure you note down the dates of all their letters, as well as the times and dates of any phone calls they make.
If you can, take down the names of the people you end up speaking with. If any problems arise further down the line, you will have plenty of information at your disposal.
Proving the debt
If you're still uncertain as to whether you do actually owe the amount they say you owe, you can send them a 'Prove the Debt' request in a letter. You can find some good templates for this letter following this link:
Follow my 'prove it' guide with letter templates and get them to prove that you owe the money.
FAQs
We answer some of the more commonly asked questions about ICB debt collectors, and debt collection agencies in general.
Should I pay ICB debt collectors?
If you have the necessary funds, and you are certain that you do owe the debt, you should pay them. As soon as you do, they will stop phoning you and writing you letters – and debt collection agencies can be quite persistent.
What happens if I can't afford to pay them?
If you don't have the necessary funds, you should get in touch with Insurance Collection Bureau debt collectors as soon as possible and explain your situation. You may be able to come up with a solution – for instance, a repayment scheme where you pay the debt in instalments.
Can they visit my house?
Yes. They may send a representative to your property if no resolution has been made. They will give written warning that they will visit, however, and they should be able to produce documentation confirming their identity.
How do I make a complaint?
You have every right to complain about ICB debt collectors if you believe they have behaved in a poor manner. Contact them directly with the nature of your complaint, and if they fail to respond to this, you can escalate the matter to the Financial Ombudsman Service.