Judge and Priestley Debt Collection – Must you pay in 2022?
For free and impartial money advice and guidance, visit MoneyHelper, to help you make the most of your money.
You Might Not Have to Pay Judge And Priestley Debt Collectors!
Have you been contacted by Judge And Priestley Debt Collectors about outstanding debts? Do you debt but you have no means to settle it? Are they expecting you to pay debts you don't recognise or maybe you believe you have already cleared the debt? Are they threatening you with court action? If these sounds familiar to your situation or are similar to your current position, we hope this article will help. You might not need to pay them back!
It's not your fault. Complaints to the Financial Ombudsman have risen this year from 830 to 2,006, so it's safe to say that you're not alone.
Deal with your debt today and feel amazing tomorrow.
Beating Debt Collectors
There are several ways to deal with Judge and Priestley debt collectors and improve your finances.
Choosing the right way to tackle your debt could save you time and money, but the wrong one could cause even more harm.
It's always best to find out about all your options from a professional before you take action.
Fill out the 5 step form to get started.
Who are Judge And Priestley Debt Collectors?
Not just a debt recovery agency, Judge and Priestley are also a solicitors that deal with a number of other legal matters. However, they have branched out and developed their credit solutions division, taking on a number of clients in order to help them with their debt recovery. They have legal knowledge and expertise which can give them a different view and vantage point when it comes to debt recovery.
Their expertise lie in commercial debt collection, SMEs and local authorities and of course financial organisations and businesses too. Which is a broad variety of debt recovery to work in.
Are you struggling with debt?
Affordable repayments
Reduce pressure from people you owe
Stop interest and charges from soaring
Get started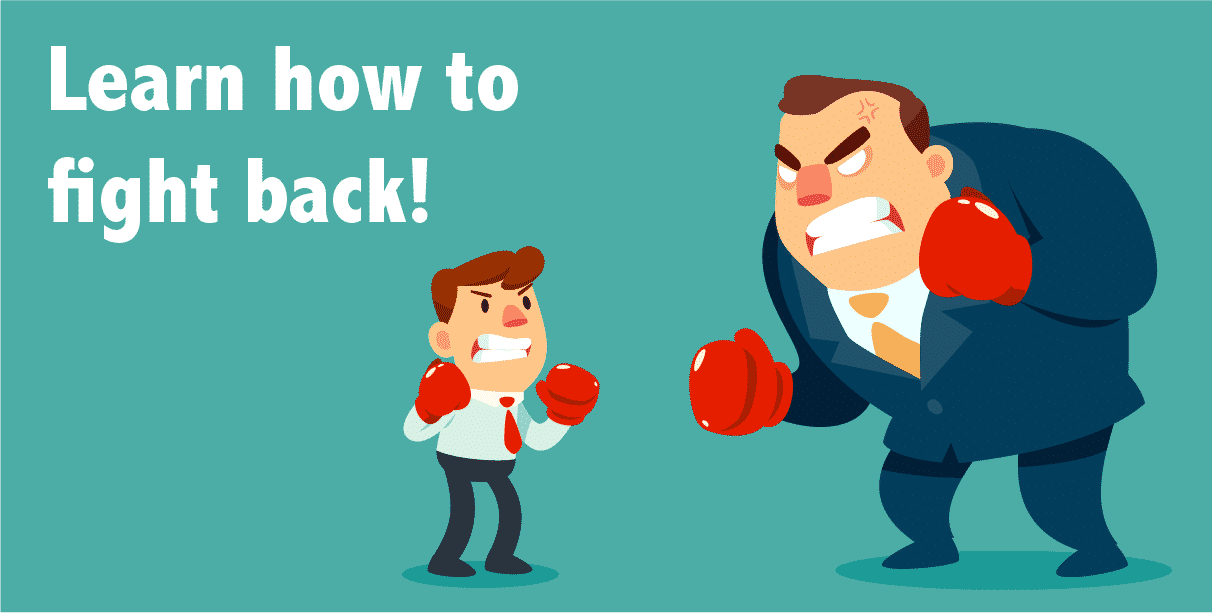 Are Judge And Priestley Debt Collectors Legitimate?
As a legal company, it makes sense that Judge and Priestley are going to meet the requirements that are needed for a debt collection agency. They are authorised and regulated by the Financial Conduct Authority and of course are part of the Solicitors Regulation Authority too. Both of which point towards them being a legit company. Of course, just because they are legit, that doesn't necessarily mean that you should always pay your debt straight away if you are chased by them.
See my most popular post on how to get a refund.
What does Judge And Priestley Debt Collectors Do?
Judge and Priestley work with a number of different clients to offer debt collection services. They not only have credit agencies and lenders as a part of their list but also utility companies too. A huge part of their business also seems to come from the borough councils in London. However, really, debt collection by Judge and Priestley can come from a number of places and you may not always instantly know what debt they are collecting.
What does Judge And Priestley Debt Collection Process look like?
The first contact that you are likely to have with Judge and Priestley is a letter, followed, more often than not, by a telephone call to discuss the debt. They will then ask for the debt to be paid, which could be in full, or could be a payment plan. However, this may have to be agreed with the client before this can be entered. They offer payment both online and via the telephone, whichever is best suited to you and your own circumstances.
Feeling like Chandler?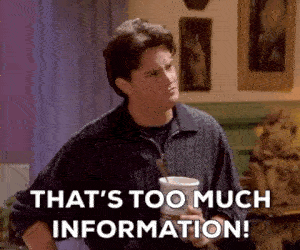 Is all this information starting to feel overwhelming? Don't panic! There's plenty of help available. You can get started below.
Why you are being contacted by Judge And Priestley Debt Collectors?
You may not realise this fact, but debt is a major problem in our society. Debt collectors, such as Judge And Priestley Debt Collectors come in a variety of forms; many debt collectors are independent, some work together as part of the company you have the original debt with, such as credit card companies (sometimes hiding their real identity – see below), and believe it or not, there are even debt collectors who work independently. All debt collectors have the same end goal in mind, and that is to get you to pay up!
The way they all work is pretty similar. They buy up the debt from the company you have taken out the credit with, and they get a good bargain with it. They could end up paying only £1,000 for a debt worth £5,000! This is why it is such big business, they can make a tidy profit, if they manage to collect the payments. There is no real care or concern about your situation, but there is a desperation to get the money. If they don't get payments, they lose money in the end, which is why they can be so eager to get hold of you. Even if you are in a dire situation, they don't particularly care, the only concern is that they get the payments.
Is this really your debt?
You could be wondering whether this debt is really yours. In which case, you should take steps to establish the origin of the debt, together with an understanding of the total costs of the debt. It is probably that the debt, if this does exist, is much higher than you remember, due to the various charges and interest. It could be so inflated that a seemingly small debt, has became quite large!
If you want to ensure that the debt is correct, and the cost is accurate, you may want to write to Judge And Priestley Debt Collectors and request to see the credit agreement. If they tell you they won't be able to give you this, you would not be required to pay the debt.
Follow my 'prove it' guide with letter templates and get them to prove that you owe the money.
Should you pay?
As long as you have received confirmation that you owe the money, you should take steps to pay it back. If you can afford to, it is best to clear the debt, but if that is not possible, then set up a repayment plan. Judge And Priestley Debt Collectors should be willing to work with you, and your individual circumstances to develop an appropriate repayment structure.
How debt collectors affect your day to day life
If you are receiving endless calls from Judge And Priestley Debt Collectors, it would be understandable if you are feeling frustrated by the contact. You may even be facing abuse from the debt collectors, or threatening behaviour.
In some cases, the contact by Judge And Priestley Debt Collectors can have devastating consequences. It has been known for debtors to feel suicidal as a result of the harassment they have received from debt collectors. The debt support trust even reported that nearly half of those people who suffer with debt problems, will consider suicide. These shocking statistics are extremely worrying, and even those who haven't considered suicide have reported feeling of being humiliated and entrapped. As a result of these major issues, the government were asked to step in to try and analyse the behaviour of debt collectors and take steps to improve the situation. They decided to put legislation in place to deal with this escalating problem, and this went some way to helping borrowers.
Judge And Priestley Debt Collectors – the legislation
The Office for Fair Trading (OFT, 2012) put guidelines in place, in response to the escalating debt problems. These are some of the rules that Judge And Priestley Debt Collectors and other debt collectors must not adhere to:
They have a responsibility to ensure they treat debtors fairly. This includes refraining from using aggressive practice, or any unfair/improper behaviour.
They must ensure transparency and clarity in all information they provide to borrowers. They must not attempt to mislead anyone.
They are responsible for showing consideration to debtors, who may be in a difficult financial situation.
They must take the debtors' circumstances into account, before determining appropriate action.
If you believe that Judge And Priestley Debt Collectors are trying to intimidate, hassle or abuse you, or they are just failing to follow the necessary guidelines, you would have a case for reporting them to the OFT.
It is easy to make a complaint about Judge And Priestley Debt Collectors, you can complete the details on this online complaint form.
Always make sure you know who Judge And Priestley Debt Collectors, as some debt collectors are known for lying to customers. They may say they are working externally to the company you have the debt with, when they are actually working with them.
How do Judge And Priestley Debt Collectors operate – what you need to know
If you haven't dealt with debt collectors before, you may be complete unaware of their behaviour and how they benefit from contacting you often! These are some facts you might not know about Judge And Priestley Debt Collectors.
The agents are usually on bonuses
If you are confused as to why the agents stoop to the levels of harassment and bullying, it is down to the fact that they are usually on bonuses. They will have target to meet, and when these targets are achieved, they will get a bonus. This is why they will do anything rather than come off the phone and say that they were unable to get any payments. They will probably be trained with using different techniques to try and get payment. Unfortunately, these are often to the borrowers detriment.
Debt collectors like Judge And Priestley Debt Collectors don't expect you to be wise to their tricks. Hence why they do them. They think that your lack of knowledge will allow them to do exactly as they please! The best tip we have is to stay strong, and stand up to the behaviour. Don't be harassed into paying debt you can't afford.
They may use automated call technology
Although it can be tempting to just ignore any calls you receive from Judge And Priestley Debt Collectors, you may find that this isn't enough to stop them calling. If you are wondering how they find the time to keep phoning you every half an hour, it is probably down to automated call technology being in place. They are on a mission to get you to pay, and this is just one of their tactics.
If you are being called an excessive amount of times, you should take a note of the call times. This behaviour is not acceptable, and it breaches the OFT guidelines. You can feel free to tell the agent that you will be reporting them to the Financial Ombudsman.
You can reach the Financial Ombudsman by phone on 0800 023 4567 or 0300 123 9123
Why do they change their manner?
You may find that the agents you speak to will come across as pleasant and helpful in the initial call, but will change their attitude as soon as they discover your inability to pay the debt. In some cases, the behaviour can go as far as to become quite abusive. They may call you continuously, threaten you with court action or even say they plan to visit you at home. Of course, this is distressing, but in most cases, you'll find that the threats are empty. Don't let them get to you, as they don't have a great deal of power, although they will pretend otherwise. If you feel under threat or you are generally unhappy with how they are behaving towards you, you would have the right to make a formal complaint against them.
They want you to feel upset and harassed, as then you are more likely to pay up! Stay strong and stand up to their behaviour. If you wish, you can report them to the OFT using this online complaint form.
What happens if they discuss your debt?
Judge And Priestley Debt Collectors do not have any right to talk to anyone else about your debt – even a family member. Your financial problems should not be common knowledge; not unless you permit it. Agents from debt collectors such as Judge And Priestley Debt Collectors will often think nothing of discussing your debt with others, even colleagues at your place of work. This behaviour is a breach of the OFT guidelines and privacy laws.
You can report this behaviour to the Financial Ombudsman on 0800 023 4567 or 0300 123 9123
The lies they tell
Debt collectors will try every trick they can to get you make payment, and this often includes deceit. They may tell you they plan to visit and will take some of your goods, or that they are calling from the court. They could decide to threaten you with criminal prosecution. These are all lies, and empty threats. You are not under any obligation to put up with this behaviour.
Even if they say they will visit your home, you should not give them access. If you feel that you are under threat, you should contact the police straight away. They will take action on your behalf.
Standing up to Judge And Priestley Debt Collectors
As they can be so relentless, it is by no means a simple task to stand up to them. The behaviour is often so bad, that they can lead debtors into poor mental health and even suicidal thoughts. You need to know your rights and the legal obligations they have, as we have discussed in this article. When you know these, you are in a better position to stand up to debt collectors. It is important to take care of your debt, but you should do this in a careful, organised manner, that won't cause you any additional distress. There is always a way to solve your debt problem, no matter how bad it may seem.
How to get free debt advice
Debt is a major issue for many people, but there is help out there, no matter what your current situation is. You can find debt help for free by contacting not-for-profit organisations, or there is also the option of commercial debt management companies who will charge for the service. These are some of the free organisations:
Citizens Advice Bureau (CAB) get free debt help and support, and advice on dealing with your debt issues. You can also get advice on other important issues you may be dealing with.
Christians Against Poverty (CAP) provide free debt help and support, whenever you need it.
StepChange provides free online debt advice and helps people take back control of their finances.
Entering into an IVA
You may be able to write off some of your debt, if you enter into an Individual Voluntary Arrangement (IVA). With an IVA, you sign up to an agreement which means you are committed to paying a set amount each month towards your debt. Any remaining debt is written off, after around five years.
I've put together a 5 question form so you can get started in finding out whether an IVA might work for you.

Answer the five questions now.
Last Words
There has been all kinds of changes and warnings from professional bodies and the government about debt collection agencies, and their behaviour. They have caused a lot of harm to debtors, and in some cases, even caused suicides. You can fight back though! Take the advice from this article and use it to handle debt collectors, no matter how harsh they may be. If you have debt, you must pay it, but you should do so in a way that is right for you, and your circumstances. There are always options available to you. You can spread the debt over months, if you cannot pay straight away. You can also escalate the bullying behaviour to the Financial Ombudsman.
Summary
When it comes to Judge and Priestley, debt collection is another part of their business. Rather than being their sole business. They are legal experts, which can make the debt recovery process for the debtor that little bit harder to go through. With clients that are largely borough councils, it comes as no surprise that many of the people that they are chasing are in debt with their rent or council tax and perhaps come from an area that is already struggling financially. Which can make the job all the harder too.
References
CONC 7.3 Treatment of customers in default or arrears (including repossessions): lenders, owners and debt collectors
CONC 7.9 Contact with customers
Are you struggling with debt?
Affordable repayments
Reduce pressure from people you owe
Stop interest and charges from soaring
Get started