'Newlands House, Caxton Way, Eastfield Scarborough' Debt Info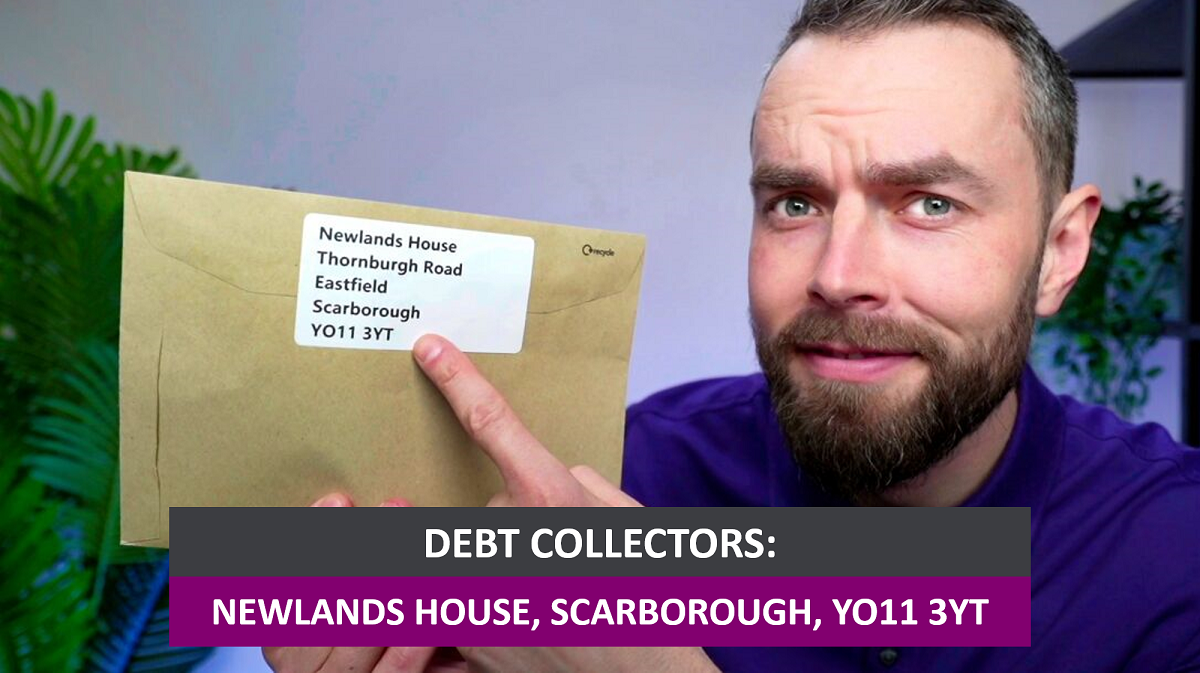 For free and impartial money advice and guidance, visit MoneyHelper, to help you make the most of your money.
Have you received a letter from Newlands House, Caxton Way, Eastfield Scarborough Debt? If you have, it probably asked you to pay an outstanding debt – and you might be worried.
It's not your fault. Complaints to the Financial Ombudsman have risen this year from 830 to 2,006, so it's safe to say that you're not alone.
Deal with your debt today and feel amazing tomorrow.
Put the kettle on and sit back as we explain everything about this group, and how you can respond.
Don't worry, here's what to do!
You could get rid of Newlands House Debt Collectors by writing off some of your debt.
There's several debt solutions in the UK, choosing the right one can take years off your debt, but the wrong one can be expensive and drawn-out.
Fill out the 5 step form to get started.
Who Is Newlands House, Caxton Way, Eastfield Scarborough Debt?
The real name of this company is Henriksen Limited, a UK-based but international debt recovery team that will chase people for any debt that is less than six years old and at least £15. That's a mouthful, but the reason so many people know this company by their address is that the company sometimes conceals their details within communications but does leave their address.
Just like other debt collectors, they send out debt letters asking people to pay the debts owed to their clients or possibly face further action.
Newlands House
Thornburgh Road
Eastfield
Scarborough
YO11 3YT
Are you struggling with debt?
Affordable repayments
Reduce pressure from people you owe
Stop interest and charges from soaring
Get started
Who Are Henriksen Limited Clients?
The companies that employ Henriksen to chase you for money include:
Telecom companies
Utility providers
Local authorities
Delivery services
Credit card and loan providers
Vets and dentists
Small trade businesses
These clients will provide information about the debt owed to them and then Henriksen will use tactics to try and get the debtors to pay up.
Using Henriksen Limited doesn't cost these companies anything at first. They agree to chase the debt and only charge them a fee for their work if they get the money from you.
But you should know something else…
Henriksen tells their clients that if they recover the money successfully, they can pass on the fees they charge to you.
This means the client pays nothing and you also end up paying for Henriksen's own service to chase you for the debt. This will not always be the case.
Read Henriksen Limited Reviews
If you go online and look for Henriksen reviews, you will find a familiar story. Most of their clients who are chasing debts are happy with the service:
"I have been using Henriksen for my business for well over 3 years now. They have successfully reclaimed money owed to me 95% of the time. I have been very satisfied with the company and will continue to use them!"

[Google Reviews]
And people being chased by Henricksen are not impressed:
"[…] Don't believe the letters you get of these parasites"

[Google Reviews]
Feeling like Chandler?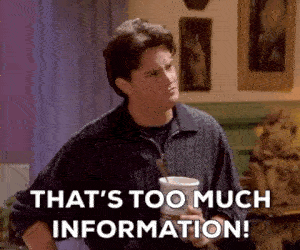 Is all this information starting to feel overwhelming? Don't panic! There's plenty of help available. You can get started below.
Can I Ignore Henricksen Limited Debt Letters?
No – if you have received a debt letter from Henriksen Limited, you might be like the latter reviewer and not believe them. However, even if you don't agree or believe the debt claims in the letter, you should never ignore it.
You can take action to fight these claims without paying, and at the same time, make Henriksen Limited work for it.
You should start by sending a prove the debt letter.
Sending Henriksen Limited a "Prove the Debt" Letter
You have a legal right to request proof that you owe the money Henriksen is asking for.
This proof should be contractual evidence or some sort of signed agreement. An unpaid invoice is not enough as you may dispute the invoice or if what you paid for was delivered.
You can ask for this information with a prove the debt letter, simply asking for the evidence and not to contact you again without it or it will be judged as harassment.
Keep copies of your prove the debt letter to give to a judge in case Henriksen decide to take you to court.
The judge will side with you if you asked for proof and it was not provided. Letter templates can be found here!
Can My Henriksen Debt Be Written off?
There is a legal loophole, known as Statute Barred, which allows you to essentially wipe debt that is at least six years old. This is because the courts don't want to judge on really old cases and clog up the wait times for new court cases.
However, Henriksen does not chase debts that are older than this, meaning it is highly unlikely that any debt they want you to pay will qualify for statute-barred status.
Henriksen Proved My Debt, Help!
But what if Henriksen comes back to your letter with real evidence that you owe the debt. At this stage, it is time to look for a debt solution.
We also recommend requesting proof of the debt even if you know what they are chasing you for. It can buy you some time and they might not be able to find the proof they need to make you pay.
So, what is a debt solution? Various agreements can be made between you and Henriksen and their clients to make repaying affordable over the longer term.
The debt solution you need will depend on your personal finances and the amount of money you owe.
What Debt Solutions Are Available?
There are debt solutions for different situations – horses for courses, if you will.
One of the common solutions that you can organise yourself or through a debt charity is a Debt Management Plan. This is a simple monthly repayment schedule with no legal weight.
For legally binding solutions like IVAs for bigger debts or Debt Relief Orders for people on a low income, you will need professional help.
Which Solution Should I Use?
But the best way to know what solution will be most advantageous to you is to speak with a UK debt charity. Step Change and others will evaluate your situation and make a recommendation of what to do next.
FAQs
How do I know if a debt collector is legit?
You can know if a debt collector is legit by searching for them on companies house or on the FCA register. Also by contacting your creditors and seeing if they hired them or sold the debt.
How long does a debt collector have to validate a debt UK?
A debt collector in the UK has 6 years to attempt to reclaim a debt. After this limitation period the debt becomes statute barred and is unenforceable.
What happens if you don't pay a debt collector?
If you don't pay a debt collector when the debt is proven to be yours then you will receive multiple letters and a warning before being taken to court to pursue a CCJ.
What debt collectors cannot do UK?
Debt collectors in the UK cannot speak to anyone other than you about the debt, they cannot be threatening and they cannot contact you outside the hours of 6am and 9pm. There are many other things they cannot do…
Can I be chased for a debt after 5 years?
Yes. You can be chased for a debt for up to 6 years. After 6 years the debt becomes statute barred and debt collectors cannot attempt to claim the debt.
Read About Debt Solutions, Here!
If you want to know more about the different debt solutions you can use, take a digital jump to our debt solutions page. Here you will find detailed but non-confusing explanations on the different ways to get out of debt.
Are you struggling with debt?
Affordable repayments
Reduce pressure from people you owe
Stop interest and charges from soaring
Get started