Ophelos – Everything You Need to Know 2022
For free and impartial money advice and guidance, visit MoneyHelper, to help you make the most of your money.
Did Ophelos make contact with you to discuss account arrears? You might be wondering who Ophelos are and if you have to pay?
If that sounds like you, this is the guide you need to read. You're going to want to hear this to help you out of your current situation. Let's waste no time.
Beating Debt Collectors
There are several ways to deal with debt collectors and improve your finances.
Choosing the right way to tackle your debt could save you time and money, but the wrong one could cause even more harm.
It's always best to find out about all your options from a professional before you take action.
Fill out the 5 step form to get started.
What is Ophelos?
Ophelos is a London-based company that chases account arrears and unpaid bills for other businesses. Therefore, they are a debt collection agency. They are a legitimate business that is a member of the Credit Services Association and is authorised and regulated by the Financial Conduct Authority.
Is Ophelos a bailiff company?
Ophelos doesn't offer bailiff services because they aren't authorised to act like bailiffs. Ophelos' services are used to chase and recover unpaid monies at the start of the debt collection process and before matters go to court.
On the other hand, a bailiff can only come to your home to repossess goods if you have already lost in court and been told to pay. If Ophelos pretends they have similar rights to a bailiff, you should report their actions to the Financial Ombudsman.
Who are Ophelos collecting debt for?
The Ophelos website states they work for:
Banks
Insurance companies
Energy companies
Phone providers
And more
They offer their services to a number of industries, meaning they could be chasing you for all types of debts and arrears. When you receive contact from Ophelos, they will state who they are working for and how much they state you owe.
Is Ophelos a good debt collector?
Ophelos markets itself as a good and moral debt collector by saying it won't ever bombard debtors with calls and will provide multiple ways for the debtor to pay, which is always made affordable. They even allow debtors to pay up to 30 days later without incurring any additional costs.
Some of the online reviews suggest they're a more empathetic debt collector than what the industry has become known for…
Ophelos reviews online
Ophelos currently have 4.5 stars on Trustpilot, which is an exceptional score for a debt collection agency. These types of businesses usually get bombarded with negative reviews from unhappy and frustrated debtors.
That is somewhat still the case as the first review below shows, but most of the reviewers echo the statements of the second review:
"Hassling me for money I don't owe. These are stressful times for people. These companies should be sure they are chasing money that is actually owed before sending their letters out."
"Contacted me recently as a debt been passed on, spoke to Stuart and Shannon via email – although they couldn't help me further very pleasant to deal with. Wasn't bombarded with calls and very understanding."
Have you been contacted by Ophelos?
Ophelos might contact you in different ways, depending on what contact information they hold. They could call, text, email and even write letters asking for a payment or to discuss a payment plan.
Unlike other debt collection agencies, these communications probably won't be too frequent or harassing. But they are likely to still send a Letter Before Action. This is an intimidating letter that asks you to pay or expect legal action. These letters are designed to make you worry so you give in and pay quicker.
What happens if you ignore Ophelos?
If you ignore Ophelos the situation can go one of two ways:
Ophelos' client will take you to court and a judge will order you to pay. You might then have to deal with bailiffs and pay their fees, or face other forms of debt enforcement action.
Ophelos' client won't take legal action and you'll continue to be contacted or communications may stop.
You never know how the matter will progress, so it's best to assume you'll be taken to court if you ignore Ophelos.
So, should you pay your Ophelos debt?
To avoid any chance of litigation you can pay your Ophelos debt or agree on a payment plan with Ophelos if the amount owed is too much for you at once.
However, there are also things you can do that might get you out of having to pay Ophelos anything. There are also things you can do to make Ophelos realise that they're chasing the wrong person.
We discuss these alternative options below!
Feeling like Chandler?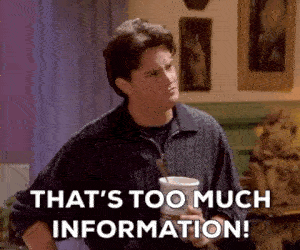 Is all this information starting to feel overwhelming? Don't panic! There's plenty of help available. You can get started below.
You can check the debt is enforceable first
Before you pay Ophelos it's time to check if the debt is still enforceable. Many debts are no longer enforceable after five or six years, also known as statute-barred. If you find out that the debt they're asking you to pay isn't legally enforceable anymore, you should let Ophelos know and ask their client to write off the debt.
You can ask Ophelos to prove the debt too
When the debt is still enforceable, you can ask Ophelos to prove you owe the debt. They state on their website that they provide information about the company they're working for and the amount owed. But this isn't enough!
They also have to send you the proof you owe it, which usually means a copy of a credit agreement or contract you signed and then defaulted on. If they cannot provide this information then you're not obligated to pay.
This is a great option if you need some additional breathing space, although Ophelos seem to offer this already. But it's an effective reply if you want Ophelos to realise they're barking up the wrong tree.
If Ophelos don't send proof but then you get taken to court, you should provide the judge with a copy of your request for proof which went unanswered.
Ophelos proved your debt – should you pay now?
Ophelos might eventually reply to your request for proof with sufficient evidence. This would be a scan of an agreement you signed, which you later defaulted on. If they do this, you should probably consider paying to avoid legal action.
Remember, they welcome payment plans and you may even want to consider a debt settlement offer instead.
Discover more about debt collectors here
More help in dealing with debt collectors can be found on MoneyNerd or by calling debt charities. Further answers to common questions are on our debt info centre.
Are you struggling with debt?
Affordable repayments
Reduce pressure from people you owe
Stop interest and charges from soaring
Get started