Redwood Collections Debt Recovery – Should You Pay? 2022
For free and impartial money advice and guidance, visit MoneyHelper, to help you make the most of your money.
Redwood collections are a debt collection group that work on behalf of companies to claw back unpaid bills and debts. If you are reading this, it is likely that you recently received a Redwood Collections Debt Recovery letter.
Reading these letters can cause significant emotional distress and consume all aspects of our lives, sometimes damaging our closest relationships.
Do not let these letters get the better of you by understanding what to do after receiving a debt letter from Redwood Collections Ltd.
Our complete guide explains clearly what you need to do if you received one of their letters. We will even explain why you might be the subject of wrong identity and may not owe a penny.
The most important thing is that you do not bin the letter!
It's not your fault. Complaints to the Financial Ombudsman have risen this year from 830 to 2,006, so it's safe to say that you're not alone.
Deal with your debt today and feel amazing tomorrow.
Beating Debt Collectors
There are several ways to deal with Redwood Collections and improve your finances.
Choosing the right way to tackle your debt could save you time and money, but the wrong one could cause even more harm.
It's always best to find out about all your options from a professional before you take action.
Fill out the 5 step form to get started.
Are Redwood Collections Debt Recovery a Scam?
People who have wrongfully received a letter from Redwood Collections Debt Recovery may be inclined to think Redwood Collections is a scam company.
However, they are a genuine debt collection agency working from their Croydon office.
Other businesses that are struggling to get the money they are owed from customers will outsource the process of chasing the debt to Redwood Collections Debt Recovery.
They may work for businesses in many industries, including household utility providers, landlords and even government departments.
One forum user even claims to be receiving debt letters from Redwood Collections because of a dispute with a removals company:
"I've been in dispute with a removal company who decided after the move to up the fee by about 75% of the original estimate. This has been going through Harwood Solicitors and Redwood Collections."
[MoneySavingExpert User]
Searching for the latest Redwood Collections reviews suggests this debt collection agency will take on cases in any industry. They have recent reviews from construction companies, accountants and e-commerce businesses.
Are you struggling with debt?
Affordable repayments
Reduce pressure from people you owe
Stop interest and charges from soaring
Get started
What Is This Letter from Redwood Collections Ltd?
Have you received a letter from this debt collector? I'll buy it off you for £5
The letter you have received from Redwood Collections Croydon is notifying you a company has contacted them to recover your unpaid debts.
In the debt industry, the letter is formally known as a Letter Before Action (LBA) because it is asking you to pay before they take further action by issuing a County Court Judgement (CCJ).
But don't panic. You can stop the debt from materialising into legal proceedings!
You might have received this letter knowing about the debt, or you may have received the LBA and are convinced there has been a mistake. There is a chance you are not the person they are looking for.
Why Redwood Collections Send Letters to the Wrong People
It is not always easy for any company to know where their past clients and customers now live. It is Redwood Collections' job to track them down so they can send their LBA to the right person.
However, sometimes that task is not possible so they will simply:
Send an LBA to all known addresses
Send the letter to everyone they can find with the same name
For that reason, you may have wrongfully received a debt letter from Redwood Collections Debt Recovery.
You can contact them directly to tell them there has been a mistake, but some debt collection agencies may not entertain these sorts of claims.
Therefore, it could be better to send a prove the debt letter.
A prove the debt letter is a way of asking for proof that you owe the debt. If they cannot do this they are not allowed to make further contact, or it is classified as harassment.
Even people who are aware of the debt can ask for proof of the debt if it has not been provided in the LBA.
If they don't provide signed agreements or other acceptable proof, you won't have to pay!
Feeling like Chandler?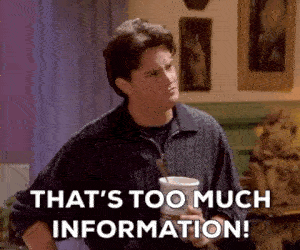 Is all this information starting to feel overwhelming? Don't panic! There's plenty of help available. You can get started below.
Will Redwood Collections Provide Proof in the LBA?
Gathering proof of the debt can be a time-consuming process for a business and Redwood Collections.
This is why many debt collection agencies choose to chance their luck instead. They simply send out notifications of the debt in the hope that the right person will pay without requesting the proof.
And it works! The fear of the debt and further action causes people to pay as this previous Redwood Collections client evidences:
"I was recommended to Redwood by a fellow practitioner. I referred to them a debt that had been outstanding for over 7 months, and which I was concerned would not be recovered. Much to my surprise the debtor contacted Redwood off the back of a letter. I am now receiving payments monthly."
[Google – Redwood Collection Reviews]
Legal teams and solicitors tend to provide proof of the debt to avoid any delays. But Redwood Collections are not a legal team and they do not have any more legal abilities that your electricity company or local butcher.
They are not known to send proof within their debt letters.
Request Proof from Redwood Collections Debt Recovery
And this is why you should always get proof of the debt before agreeing to pay!
To do this you need to request proof in writing. If you chose to write your own letter, you must let Redwood Collections know that you have received their letter (quote any reference numbers on the LBA) and simply ask them to supply proof that you owe the debt.
You should also tell Redwood Collections that any further communications without sufficient proof will be seen as creditor harassment, and you will report them to the Financial Ombudsman and the Financial Conduct Authority.
You can find prove the debt letter templates online that are really effective. They will save you time and ensure you send them with the correct information.
Always keep a copy for your records.
Three Possible Outcomes of Your Prove the Debt Letter
Once you have sent the letter, there are different ways that Redwood Collections Debt Recovery could act:
They do not contact you again because they do not have proof of the debt in your name
They contact you again without proof. You should ignore their letter and report them.
They contact you with proof of the debt
Redwood Collections Croydon Have Proved My Debt (I'm Worried!)
If Redwood Collections supply proof of the debt, it is likely that you will need to pay the debt to avoid a CCJ. There is only one other way that you could avoid having to pay, and that is if your Redwood Collections debt is statute barred.
Information on statute barred debts is provided at the end of this guide.
If you owe the debt and can pay off the total sum, it is often recommended to do so. This way you never have to pay any interest on the debt and there is usually an emotional benefit of getting rid of Redwood Collections and your debt.
But just because you can't afford to pay doesn't mean you will be issued with a CCJ and potential repossession orders. Redwood Collections and their clients do not want to go down the CCJ route as much as you do. It works out better for everyone if a payment plan can be agreed (just like the previous Google review suggests).
Before committing to a payment plan with Redwood Collections, it is strongly advised to calculate what income you can afford to pay each month. Defaulting on payments can make the situation worse so always only agree on a monthly payment plan that will not cause you financial hardship.
For help coming up with a payment plan, you can always contact the UK's excellent debt charities for help!
Is a Payment Plan My Only Option?
Escaping debt can be done in lots of ways. What might work well for one person is not necessarily the best method for another. Debt solutions should be considered against personal circumstances, including the number of debts they have.
MoneyNerd offers detailed explanations without the confusing jargon on your debt solution options. For example, if you want to pay off your Redwood Collections debt and other debts, an IVA may be the better option.
An IVA allows you to pay off multiple debts with monthly payments, but the debt is wiped after five years. This means you don't have to pay off all of your debt. Some people wipe as much as 90% of their total debt when the five-year period ends.
Know Your Rights When Dealing with Redwood Collections Ltd
The LBA you received from Redwood Collections may have indicated that they want a payment before a certain date. However, you can tell Redwood Collections that you are assessing your debt solutions (after they prove the debt!) and they must give you time to work out what you need to do.
Applying pressure to choose a payment plan or make a payment is illegal, and so is continual calls, especially at unsociable hours.
Redwood Collections should not:
Ring multiple times each day
Contact you at your workplace
Discuss your debts with anyone else
Give the impression they can repossess your items/home
Request entry to your home
Contact you in ways you have requested they do not
Will Redwood Collections Debt Collections Come to My Home?
There are no reports online that workers from Redwood Collections Croydon will try to visit you at your home. But many debt collection agencies do employ people to work as field agents and try to knock on debtor's doors.
They are legally allowed to knock on your door, but you do not have to answer the door, speak with them and certainly don't have to welcome them inside your property. These people are not law enforcement officers.
A law enforcement officer with a court judgement can use it to repossess items to pay off debts. Only these people can do that, and you must have been issued with a CCJ first. Field agents for Redwood Collections have no such powers.
If they suggest that they do have these legal abilities, report them to the FCA immediately!
Statute Barred Debt: When You Don't Have to Pay Redwood Collections
Earlier we mentioned that there is only one way that you would not have to pay Redwood Collections. This is when your debt is statute barred.
A statute barred debt is an older debt that cannot be enforced in the courts, i.e. Redwood Collections will not be able to issue a CCJ for the debt.
The reason state barred exists is because the courts were being stretched by claims for really old debt. They needed a way to stop these older cases piling up. So, they made some debts unenforceable.
How Old Does the Debt Need to Be?
Your debt needs to be at least six years old to be considered as statute barred. But it must also meet some other conditions. If it doesn't meet all of the following criteria, your debt can still be enforced with a CCJ:
You have not paid off any of the debt in the last six years
You have not acknowledged the debt in the last six years
There is not an existing CCJ for the debt
If you made a payment or acknowledged the debt in the last six years, the timer resets and another six years need to pass before it would become statute barred.
What to Do if Your Redwood Collections Debt Is Statute Barred
Debt charities can help you determine if your debt is statute barred. They can also provide you with template letters to send to Redwood Collections Debt Recovery to explain to them that the debt is statute barred.
Don't Delay, Act Today!
The most important thing to do after receiving a debt letter from Redwood Collections Corydon is not to bin it and take action.
You may need to:
Send a prove the debt letter
Send a statute-barred letter
Assess your debt solution options
Report them to the FCA
How to Deal with Redwood Debt Collection
So now you know who you're dealing with, we will go through the next steps you should take in sorting out your debt.
Be active
The most important thing you can do in this situation is to be active. Reach out to Redwood Debt Collection as soon as you can. By doing this, there's a possibility that they will even reduce the sum you owe, so make sure you keep in touch with them.
Confirm the debt
If you're not sure the debt is yours, there are a few things you can do. The first is to go through as much information as you can find about the original debtor. These letters should have the sum of money on that Redwood Debt Collection are contacting you with regards to.
Compare the sums on each piece of correspondence and make sure that they line up. If they don't or if they are incorrect, you won't have to pay the debt.
Another way of confirming the debt is yours is by sending Redwood Debt Collection a 'Prove the Debt' letter. This will mean they have to respond in kind with proof that the debt is yours. You can find some templates for a 'Prove the Debt' letter here.
Keep a diary
As you continue to deal with Redwood Debt Collection, it's advised to take careful notes about their correspondence. Write down when each letter is sent, and if they contact you by phone, keep a diary of the times and the dates that they call. If possible, try and get the names of all the people you end up speaking with as well.
If they make a complaint or have any issues about their dealings with you further down the line, you will have plenty of relevant information to present to them.
FAQs
Below, we answer some of the more frequently asked questions about dealing with Redwood Debt Collection and debt collection agencies in general.
Should I pay Redwood Debt Collection?
If you have confirmed that you do, indeed, owe the debt that they say you do, and you have the necessary funds to pay in full, you should pay them. As soon as you do, they will no longer send you any emails or call your home.
What happens if I can't pay?
If you don't have the necessary funds to pay in full, get in touch with them as soon as you can. They may agree to a repayment scheme that would involve you paying a set fee in instalments.
Should I ignore them?
You may think that by ignoring Redwood Debt Collection, they'll simply leave you alone. However, the opposite is true. Debt collection agencies are notoriously persistent, and Redwood Debt Collection will continue to send letters and phone calls. In extreme cases, they can take you to court, so make sure you
don't ignore them
.
Can I make a complaint?
Yes. If you believe that Redwood Debt Collection has behaved in a disrespectful or unprofessional manner, you can
complain
about them. Send them an email directly with the nature of your complaint. If they don't respond to this or don't resolve it, you will be able to escalate the matter to the
Financial Ombudsman Service
.
Are you struggling with debt?
Affordable repayments
Reduce pressure from people you owe
Stop interest and charges from soaring
Get started
References
CONC 7.3 Treatment of customers in default or arrears (including repossessions): lenders, owners and debt collectors