Shoosmiths Debt Recovery & Collection – Do You Have to Pay? 2022
For free and impartial money advice and guidance, visit MoneyHelper, to help you make the most of your money.
Shoosmiths are a debt collection company who will contact you to try and get payment for outstanding debt. If you can't afford to pay the debt, or you are concerned that the debt is inaccurate, you should read this article as it is will give you more information in dealing with the debt.
Complaints to the Financial Ombudsmen risen this year from 830 to 2,006, so it's safe to say that you're not alone.
Read on to learn what to do.
Don't worry, here's what to do!
You could get rid of Shoosmiths Debt Collectors by writing off some of your debt.
There's several debt solutions in the UK, choosing the right one can take years off your debt, but the wrong one can be expensive and drawn-out.
Fill out the 5 step form to get started.
Who are Shoosmiths Debt Recovery?
Shoosmiths specialises in debt recovery services for businesses throughout the UK. The company also offers litigation as well as international arbitration and dispute resolution.
Why are Shoosmiths Debt Collection contacting me?
The debt collection industry is booming. Debt collectors like Shoosmiths will purchase debt from a lender for often as little as 20% of the face value of what is owed. They then collect the money that is owed and keeping a profit when the payment is made in full.
Shoosmiths Debt Collection may be getting in touch with you because they have purchased debt that you owe to another lender, however, they now manage (and chase payments for) that debt.
What if I don't recognise the debt?
What happens if you have been contacted by Shoosmiths Debt Collection and you don't recognise the debt? In this case, you would need to find out where the debt came from. Don't just pay the debt if you don't recognise it, as it could be inaccurate or sent to the wrong person. The value of the debt is likely to be inflated by charges and fees, but if you are not sure if you owe it, ask for confirmation. There is no reason why Shoosmiths Debt Collection should not be able to provide you with evidence of the debt.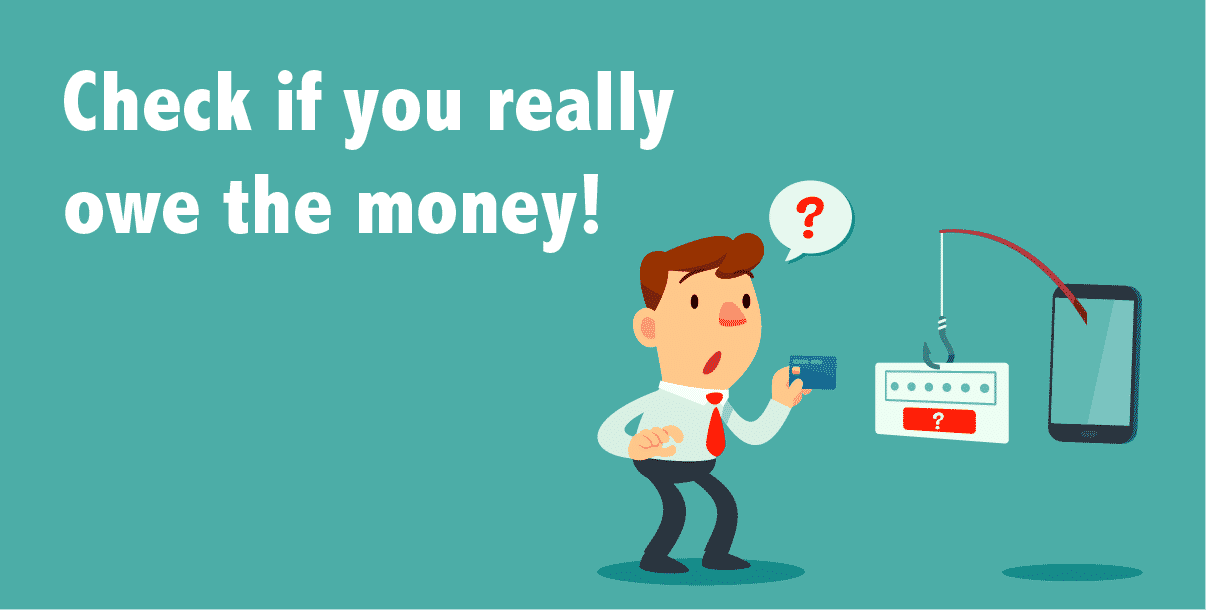 You can write to Shoosmiths Debt Collection and request that they provide you with a copy of the original credit agreements. If they refuse to provide this, or they say they don't have any evidence, you would be within your rights to withhold payment. You could even be entitled to receive a refund, if you have already made payments to debt you don't owe.
Follow my 'prove it' guide with letter templates and get them to prove that you owe the money.
Feeling like Chandler?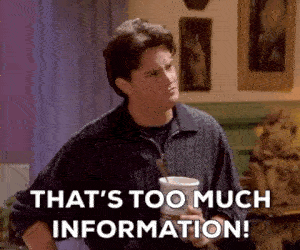 Is all this information starting to feel overwhelming? Don't panic! There's plenty of help available. You can get started below.
Received confirmation? What to do next!
If you have received evidence from Shoosmiths Debt Collection that the debt belongs to you and it is accurate, your best course of action would be to just repay the debt. If you are unable to do this, you could speak to them and suggest a suitable repayment plan. They will usually be willing to come and go with you, as long as you are willing to repay your debt.
Why are Shoosmiths Debt Collection trying to ruin my life?
Shoosmiths Debt Collection are not deliberately trying to ruin your life, but they may inadvertently do this. They might try to pressure you into paying the debt, or they could just be hounding you for payment, to the point where you are feeling depressed and fed up! In some cases, they may even stoop as low as to bully you into paying the debt.
It has been reported that some debtors have found it difficult to even sleep at night, as they are so concerned about their debt. They may even be worried about answering the door, as they are so concerned about what will greet them at the other side. Some debtors have reported to feeling suicidal about their debt, which is absolutely shocking! All debt problems are solveable, you just need to know how to deal with your debt, and cope with debt collectors. Debt collectors can chase the debt, but they can't just do what they want in terms of harassing and bullying you.
What regulations would they need to follow?
There are lots of debt collection agencies out there, and many of them using underhand tactics to try and collect the debt. The Office for Fair Trading even had to put guidelines in place, due to the fact that debt collectors were using so many poor practices. The guidelines for Shoosmiths Debt Collection, as well as other debt collectors include:
Ensuring they treat debtors fairly and without using any deceitful practices.
Providing information to the debtor which is clear, concise and does not cause any confusion.
Showing consideration towards debtors, and the situation they find themselves.
Understand the circumstances faced by debtors, and take their circumstances into account, before determining appropriate action.
Are you struggling to deal with Shoosmiths Debt Collection? Are you not sure what to do next? Are they failing to adhere to the correct guidelines? If the answer is yes, you may want to consider reporting them to the Office for Fair Trading. In the worse case scenario, they may even remove their license.
What else should you know?
If you are going to be able to defend yourself against Shoosmiths Debt Collection, you should know more about them. These are some points you should be clear about when dealing with debt collectors and how they operate.
They may receive a bonus
You should know that Shoosmiths Debt Collection agents will usually receive a bonus for the money they collect. They may have targets to achieve and this is why you will find that they are more than a little persistent when trying to get the funds. This isn't an excuse for them to bully or harass you into paying though. Regardless of whether they receive a bonus or not, they should treat you fairly at all times, and if they are failing to do this, you would be within your rights to make a complaint.
They could automate their calls
It is relatively common for debtors to just ignore the calls they receive from debt collectors. This just makes your life more difficult though, as they will keep trying to pursue the debt. You may even find that they will use automated technology to try and get hold of you. If your phone is ringing every half an hour for example, it is highly likely that there is automated technology in place, rather than an agent just continuously calling you. The line may even be quiet when you do answer, as it is a form of intimidation. They want to hassle you into paying the debt, regardless of your circumstances.
You should aim to keep track of the calls and when they take place, as they could be breaching the guidelines. In this case, you would have every right to report them and there is the potential that they would lose their license.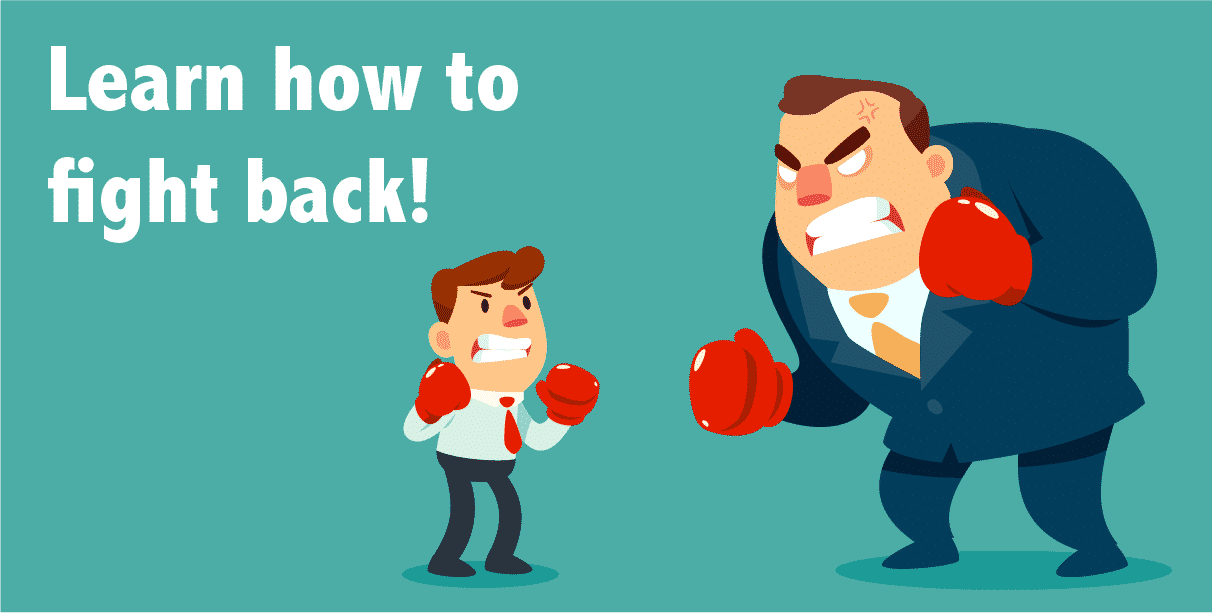 When the friendly attitude changes
It is common for debt collectors to start off the conversation by being friendly, but this can soon take a turn when they understand you don't have the means to pay back the debt. They may be completely unempathetic to your situation, and might even be downright rude to you. This is unacceptable behaviour, and could be deemed as bullying behaviour. They are using these tactics to try and intimidate you and to wear you down. You should keep a calm demeanour despite this treatment, and stand up for yourself, regardless of how difficult that can be at times.
They may discuss your debt with others
Debt collectors are not permitted to discuss your debt with anyone else, but some may try this tactic. They may phone your work and speak to a colleague, or your partner might answer the call and they may just discuss it with them instead. This is not permitted and is illegal behaviour. It is a breach of the guidelines and the privacy laws.
They may lie to you
Some debt collectors may even lie to you about the debt, and they may say that they are a bailiff who plan to visit your home in an attempt to recover the debt. This threatening behaviour is against the legislation, and they are not permitted to tell lies to try and get the payment, but unfortunately, many do this. In some cases, they may even threaten you with criminal prosecution. It is imperative that you deal with your debt, but you should be aware of the potential lies.
You should not feel threatened by the behaviour of debt collectors. If you feel that you are at risk from debt collectors, you should report them to the police.
Is there any way of writing off your debt?
There are options available if you want to try and write off some of your debt. You may want to enter into an IVA, which is where you will make a monthly payment to your debt, and a chunk of it will be written off. You should be wary though, as an IVA will affect your ability to get credit in the future.
I've put together a 5 question form so you can get started in finding out whether an IVA might work for you.

Answer the five questions now.
FAQs
Who owns Shoosmiths LLP?
Shoosmiths LLP is a limited liability partnership. It is not owned by any other entity.
Are Shoosmiths LLP financially regulated?
Shoosmiths LLP is authorised and regulated by the Financial Conduct Authority. It's registration number is 707461.
Do HMRC use Shoosmiths LLP?
Shoosmiths LLP is not one of the debt collection agencies that are listed on the HMRC website as working for HMRC currently.
Does Shoosmiths LLP buy debt?
Shoosmiths LLP is a legal firm that collects debts on behalf of its clients. It does not buy debt from businesses and other organisations.
What happens if you ignore debt collectors?
If you
ignore
debt collectors at first they may send doorstep collectors. Secondly, they may apply for a County Court Judgement, which if successful would force you to pay and would show on your credit report.
Can Shoosmiths LLP take you to court?
Shoosmiths LLP can take you to court in order to claim the money owed. If you have been taken to court you will have received a County Court Judgement letter.
Can you go to jail for debt collections?
You cannot go to jail for debts owed to debt collection agencies.
What happens if I ignore a CCJ?
If you ignore a CCJ you won't get sent to prison, however, bailiffs may be sent to your house to collect items equal to the value of the money that owe.
Can Shoosmiths LLP issue a warrant?
Shoosmiths LLP cannot issue an arrest warrant or have you sent to prison. At most they can request a CCJ and if successful send bailiffs to your property to recover items to cover the debt owed.
Are Shoosmiths LLP bailiffs?
Shoosmiths LLP are not bailiffs. They could, however, request a County Court Judgement which means that the courts could send bailiffs. You would have received a lot of warning letters if this was going to happen.
Can Shoosmiths LLP come to your house?
Shoosmiths LLP have been known to send people to your house, however, they have no legal powers so you can ignore them or tell them to go away. If you have received a County Court Judgement then the courts could instruct bailiffs to come to your house.
Can Shoosmiths LLP force entry?
Shoosmiths LLP cannot force entry, they have no legal powers over you. However, if you have received a County Court Judgement then the courts could instruct bailiffs to come to your house.
Will Shoosmiths LLP give up?
Shoosmiths LLP won't give up chasing you for the debt until they've exhausted all of their legal options. This usually means being chased for up to 6 years.
Can a debt be too old to collect?
A debt can be too old to collect from you. Under the Limitation Act 1980 they have a maximum of 6 years to chase a debt. This 6 years is counted from your last payment or the last time that you acknowledged the debt.
How long can you legally be chased for debt?
As per the Limitation action 1980, you can be legally chased for up to 6 years from your last payment or the last time that you acknowledged the debt. If a County Court Judgment is raised against you the Limitation Act no longer applies and you can be chased indefinitely.
Are debts ever written off?
Debts collectors are only likely to write off your debt if they are no longer legally allowed to chase you. This is typically six years since you last made a payment or last acknowledged the debt.
How do I contact Shoosmiths LLP?
If Shoosmiths LLP has contacted you, their letter will include contact details that will let you know how you can contact them. They can be contacted by phone or email.
How do I pay Shoosmiths LLP?
Shoosmiths LLP has a dedicated payment website where you can pay online via credit or debit card. You can also make card payments by phone.
Are you struggling with debt?
Affordable repayments
Reduce pressure from people you owe
Stop interest and charges from soaring
Get started