SSE Debt Collection – Should you Pay? 2022
For free and impartial money advice and guidance, visit MoneyHelper, to help you make the most of your money.
Energy costs have been rising in recent times and many households are now struggling to pay their energy bills to providers such as SSE. If you haven't been able to keep up with what you owe, you might be referred to the SSE Debt Collection team – but do you have to pay?
It's never pleasant having to face up to debt, especially when you don't have the means to just pay off what you owe. But the longer you leave it, the worse things can get so try not to bury your head in the sand.
Even if you have ignored your energy debt and it's been referred for action, it's never too late to get in touch. The sooner you start to deal with what's owing, the fewer costs you will rack up – plus it will be a weight off your mind.
The good news is that there are always options, even if you're really struggling with your SSE energy debt. Below I'm going to outline the steps you need to take to get things back on track.
Beating Debt Collectors
There are several ways to deal with debt collectors and improve your finances.
Choosing the right way to tackle your debt could save you time and money, but the wrong one could cause even more harm.
It's always best to find out about all your options from a professional before you take action.
Fill out the 5 step form to get started.
What Happens If I Don't Pay My SSE Energy Bill?
Your energy supply could be disconnected or you could be forced to have a prepayment meter fitted if you don't pay your SSE energy bill. If you haven't paid what you owe, or come to an agreement about how you're going to pay it, energy companies like SSE have the right to take enforcement action.
In addition to the measures above, you'll still have to pay your outstanding debt. The amount you owe will normally be a factor in how SSE chooses to pursue the debt as they have several options available. If the amount outstanding is relatively low, SSE may opt to add it to the meter and allow you to gradually pay it off. However for larger debts, SSE will want you to either clear it in full, or be paying instalments as part of an agreed plan.
If you haven't been in touch with SSE to discuss how you can repay what you owe, your case will probably be referred to their debt collectors. The debt collectors will then contact you directly to discuss repayment of your SSE energy bill.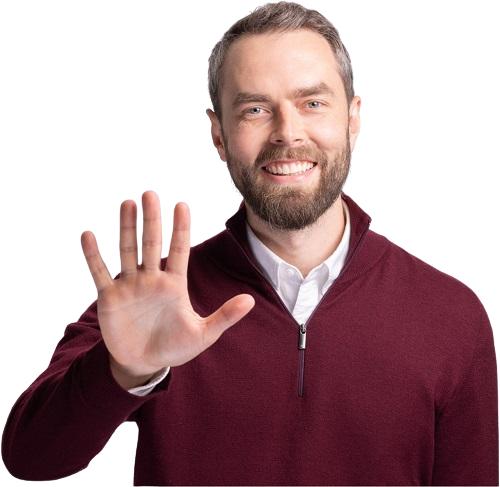 Are you struggling with debt?
Affordable repayments
Reduce pressure from people you owe
Stop interest and charges from soaring
Get started
Who Are the SSE Debt Collectors?
SSE debt collection isn't done in-house; they use a company called Advantis Credit Limited. Advantis are one of the biggest debt collection agencies in the country and tend to be very assertive when they are chasing payment from customers. I've talked before about Advantis and their approach, so it's important that you understand your rights before getting in touch with them.
Advantis are legitimate SSE debt collectors but they aren't bailiffs. And owing money to SSE isn't a criminal offence.
Dealing with debt collectors can be difficult but they are obliged by law to be reasonable, and not to act in an aggressive manner.
You shouldn't be scared about contacting Advantis even if you can't pay the full debt. Their goal is to get repayment and working with you to find an acceptable solution is their best chance of achieving that.
Do I Have to Pay the Debt Collectors for SSE Energy?
Advantis, the debt collection agency for SSE, aren't bailiffs so you don't have a legal obligation to talk to them, or to offer payment. However, they aren't going to disappear and if you ignore them, the chances are the enforcement action will rapidly escalate.
If you don't pay your SSE balance and don't come to an agreement with the debt collectors, the matter could be referred to court. The court has the power to issue a CCJ which opens the possibility of a bailiff visit.
Bailiffs are not the same as debt collectors, and they have the right to remove items from your home to sell. It's not a good idea to allow your energy debt to proceed as far as bailiff action as your options will be far more limited.
To avoid all of this, contact the debt collectors to discuss how you will repay the SSE debt. Before you speak to them make sure you are clear about what you can afford as this will make it easier to reach an agreement that you're happy with.
If you're not sure whether you owe the amount they're asking you to pay, don't be afraid to request proof. Our free MoneyNerd template is perfect to use for this purpose. Once you have proof that the debt is genuine, you can proceed with confidence.
Feeling like Chandler?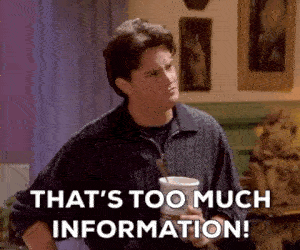 Is all this information starting to feel overwhelming? Don't panic! There's plenty of help available. You can get started below.
Will an Outstanding SSE Debt Affect My Credit Score?
If you are actively in discussions with SSE about your debt, your credit score won't usually be affected. Once the debt gets passed to a debt collection agency, it may show up as a negative entry on your credit report.
Energy firms don't want to spend a lot of time and effort chasing payment, so you'll usually find them very amenable to reaching an agreement. This is why it's a really good idea to contact them as soon as you're starting to struggle to pay.
There are a range of solutions available to energy firms that they can offer to customers in financial difficulty. If you contact them quickly, you might find they can help you more than you expected.
Lots of people are too embarrassed to contact energy firms like SSE about what they owe. But you're not alone. Thousands of customers have difficulties paying their energy debt. It doesn't matter how long it's been, just get in touch with either SSE or the debt collector to discuss a solution that you can afford.
What Happens If I Can't Afford to Pay the SSE Debt Collector?
If you can't afford to pay the SSE debt collector in full you should still contact them anyway. If you ignore them, the matter will escalate to court and enforcement action will probably be taken.
Advantis, or any other SSE debt collection agency, will want to work with you to start the ball rolling on payments. If this is only a small token amount at the moment, they may still be prepared to halt further enforcement action as you've shown that you're willing to repay the debt. You can agree to renegotiate the repayments as your finances improve.
Debt collectors are not obliged to accept your offer of repayment. They can refuse a repayment schedule and proceed with court action.
The idea of this may send your blood pressure rocketing – but don't worry. They want to get the debt paid with as little expense and effort as possible. Going to court and getting bailiffs involved is time-consuming and costly. This will be a last resort for your SSE debt.
Before you contact the debt collector, draw up a budget showing your income and outgoings. Sharing this document can help to prove to the debt collector that you are doing your best to repay what you owe.
No matter how bad things are financially, doing nothing is the worst option. The debt won't disappear if a debt collection agency is involved and you could end up facing bailiff action.
If you can't afford a repayment schedule there are other options which may be suitable for your circumstances. These include an IVO, Debt Relief Order or bankruptcy. It's essential to get financial advice to see which, if any, of these options would be appropriate. You can get free, impartial advice from debt charities such as National Debtline and StepChange, among others.
Is There Any Help Available for My SSE Energy Bill?
Many households around the country are finding their energy costs hard to meet. They have always been one of the biggest household expenses and prices have been rising.
There are several energy grants which are available which can help with energy debt. These regularly change, and you may find that you're eligible now, even if you didn't qualify before.
If you speak to SSE they will be able to let you know if they have any schemes which could help you. The Citizens Advice Bureau and charities such as National Debtline and StepChange can also provide impartial help.
Here at MoneyNerd, you'll also find lots of articles about managing your energy costs and other expenses in our Debt Centre.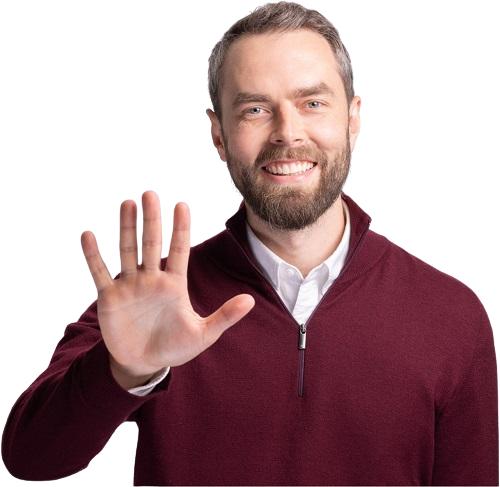 Are you struggling with debt?
Affordable repayments
Reduce pressure from people you owe
Stop interest and charges from soaring
Get started