UK Search VT – What You Need To Know 2022
For free and impartial money advice and guidance, visit MoneyHelper, to help you make the most of your money.
Have you been looking at your bank statements to see a payment or multiple payments going to UK Search VT? This has probably left you scratching your head and maybe a little angry.
It's quite normal for companies to use slightly different merchant names on bank statements. So who are UK Search VT and what should you do if you still think these debits are suspicious. Find out right here.
Beating Debt Collectors
There are several ways to deal with UK Search VT debt collectors and improve your finances.
Choosing the right way to tackle your debt could save you time and money, but the wrong one could cause even more harm.
It's always best to find out about all your options from a professional before you take action.
Fill out the 5 step form to get started.
What is UK Search VT on a bank statement?
UK Search VT will appear as a debit on your bank statement when you have agreed on a payment plan with a company called UK Search Limited, also known as UKSL.
What is UKSL?
Uk Search Limited (UKSL) is a debt collection company in the UK. They chase supposed debtors on behalf of their clients, which may be other individuals, businesses and creditors.
They will chase you for payment by sending letters and they may even call or text you if they have these contact details. UKSL letters will ask you for a full payment on the debt or ask you to get in touch to agree on a payment plan. If you ignore their payment request, it's likely that they'll threaten court action, although this may or may not be an empty threat to get you to pay.
If you agree to pay UK Search Limited or agree to a payment plan, your bank account will be debited with the merchant name UK Search VT. Many people who agree to pay get confused by this because they expect to see UK Search Limited rather than UK Search VT.
Are you struggling with debt?
Affordable repayments
Reduce pressure from people you owe
Stop interest and charges from soaring
Get started
Who are UK Search Limited's clients?
The UK Search Limited website states that they attempt to recover debts for a multitude of businesses working in different sectors. They could chase you for debts owed to companies working in:
Retail
Household utilities
Telecommunications
Payday loan companies
Financial services
Housing associations
Insurance
Local councils
I didn't agree to pay UK Search Limited…
A debt collection agency can only take payment from you if you have given them authorisation to do so, by providing them with your bank account details. UK Search Limited cannot just take money from your account because they believe you owe their client money.
The only way money can be automatically taken from you to pay a debt is when the matter has gone to court and the case escalates further to an Attachment of Earnings Order (AEO). So, if you have a transaction to UK Search Limited on your bank statement – i.e. UK Search VT – but didn't agree to pay or didn't agree to a payment plan, you can raise this as a suspicious translation with your bank.
Your bank should refund you the money if you haven't provided them with authorisation to take payments. They may also be able to put a stop to UK Search Limited taking further payments from you. But to do this they usually require the name of the company, the amount they plan to take and the date it will be taken. This isn't always easy as they could plan to take a slightly different amount on a different day. It's best to discuss this with your bank for specific details and processes.
Feeling like Chandler?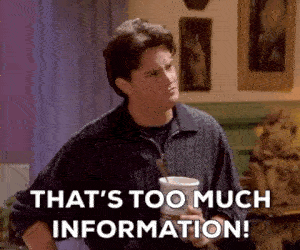 Is all this information starting to feel overwhelming? Don't panic! There's plenty of help available. You can get started below.
Do I have to pay UK Search Limited?
You don't have to pay UK Search Limited just because they send you a payment request. You can query their request by asking for proof you owe the debt, and if they don't provide proof then you won't be forced to pay.
Their client may still take you to court if you really do owe a debt, but then you can tell the judge that your request for proof went unanswered. This will work in your favour.
UK Search Limited – an aggressive debt collector?
UK Search Limited have some shocking reviews on Trustpilot. Over 97% of reviewers have given the company one star out of five. And considering you can't give 0 stars on Trustpilot, their average rating of 1.2 stars could be a lot worse.
Many reviewers have mentioned that the company uses aggressive and harassing tactics to recover debts. For example:
"Be aware, that this is a scam company. After I have read many reviews about them from many different people I have recognized the style that scammers use as intimidating calls, letters or emails, lack of empathy and diplomacy in phone conversations […]"
Maroon G (Trustpilot review)
"Absolutely shocking company.. harassing me every single day.. the way they speak to people is appalling, leaving threatening voicemails demanding money from me. How in this day and age is this allowed."
Jessica (Trustpilot review)
Report UK Search Limited
You can complain about UK Search Limited taking money from you if you didn't give them authorisation. And you can complain if they're harassing you or acting in a threatening manner.
First, make your complaint directly to UK Search Limited. If they ignore your complaint or don't respond satisfactorily, you can then direct the complaint (with evidence!) to the Financial Ombudsman Service (FOS).
The FOS will investigate impartially and could hit UK Search limited with a heavy fine, especially if a number of customers make similar complaints.
Need extra support?
More help and guidance can be sourced from Citizens Advice and the stellar UK debt charities. They can give you help based on your situation, so you know exactly how to handle debt collectors.
We've also made a free debt help page full of topics and content that you can read for free. Check it out to fight back the right way, today!
Are you struggling with debt?
Affordable repayments
Reduce pressure from people you owe
Stop interest and charges from soaring
Get started