Wescot Credit Services Debt Collectors – Should You Pay?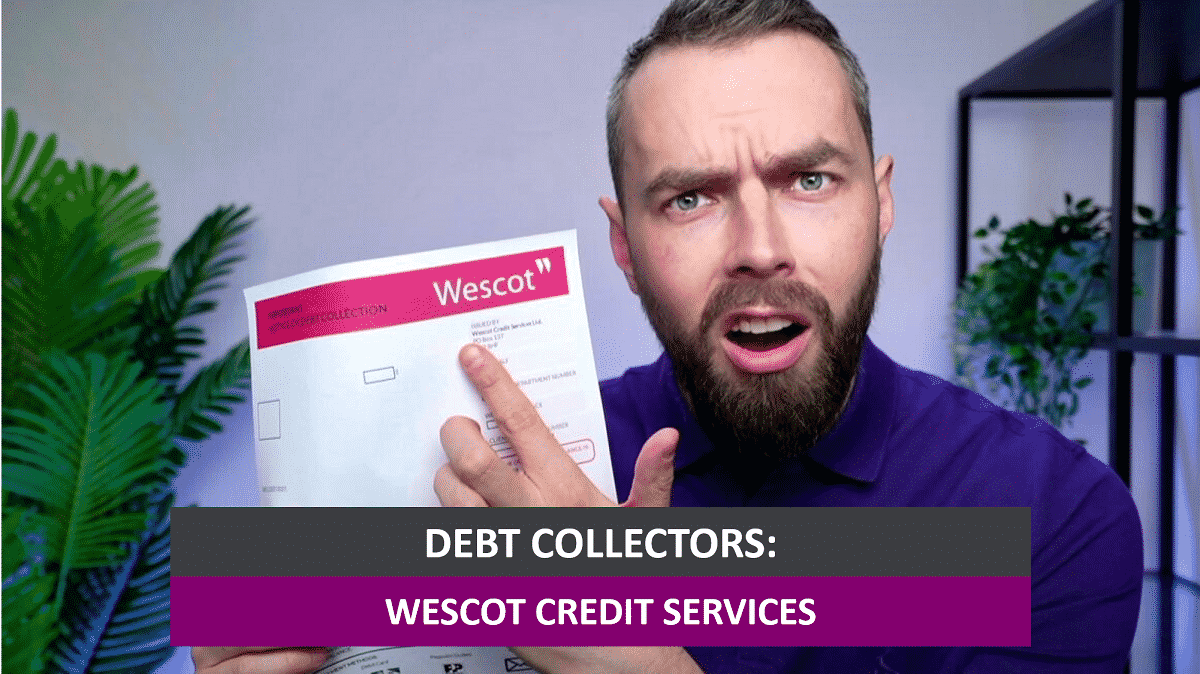 For free and impartial money advice and guidance, visit MoneyHelper, to help you make the most of your money.
Wescot Debt Collection, also known as Wescot Credit Services, is a debt collection agency that chases unpaid debts for other businesses.
If you have received debt letters and phone calls from Wescot, this guide is here to help you.
Use our advice to take on Wescot Debt Collection. Depending on your personal circumstances, you might erase off all your debt!
It's not your fault. Complaints to the Financial Ombudsman have risen this year from 830 to 2,006, so it's safe to say that you're not alone.
Deal with your debt today and feel amazing tomorrow.
Don't worry, here's what to do!
You could get rid of Westcot Debt Collectors by writing off some of your debt.
There's several debt solutions in the UK, some can take years off your debt, but some can be expensive and drawn-out.
Fill out the 5 step form to get started.
Who are Wescot Credit Services?
Wescot Debt Collection is a UK debt collection company with a registered office in Hull.
Wescot chase unpaid debts on behalf of other UK companies and banks, especially for telecommunications and electricity suppliers.
They will receive a payment from these companies for chasing and recovering the debt, or they may take a commission from the money they manage to recover.
Are you struggling with debt?
Affordable repayments
Reduce pressure from people you owe
Stop interest and charges from soaring
Get started
Are Wescot Credit Services Legit?
Wescot Debt collection is a legitimate debt collection agency. They are a registered UK company and must follow debt industry regulations outlined by the Financial Conduct Authority (FCA).
If they fail to meet standards or follow the legislation, debtors can complain to the Financial Ombudsman Service (FOS) and may be due compensation.
Who Do Wescot Collect for?
Wescot Debt Collection predominantly collects debts for High street banks, Credit card providers, telephone and internet providers. They focus on collecting "bad debts" that the original company do not have the resources to claim themselves. Because of this, they can afford to buy these "bad debts" in bulk and make a profit if they can collect them.
Why Is Wescot Calling?
It is highly likely that Westcot is calling to you to recover a debt that you owed to another company. Wescot has probably purchased the debt and now the debt is Wescot's business as well.
It is common for Wescot Debt Collection to first make contact with a letter. This letter will include your name, a customer reference number, the amount of you owe and who it is owed to. They usually go all out and ask for all of the money you owe.
But the letter may ask you to pay or to get in touch and discuss your repayment options. Most of the time you will not need all of the money ready to avoid legal action. If you do not respond, they might start calling you to ask you to pay.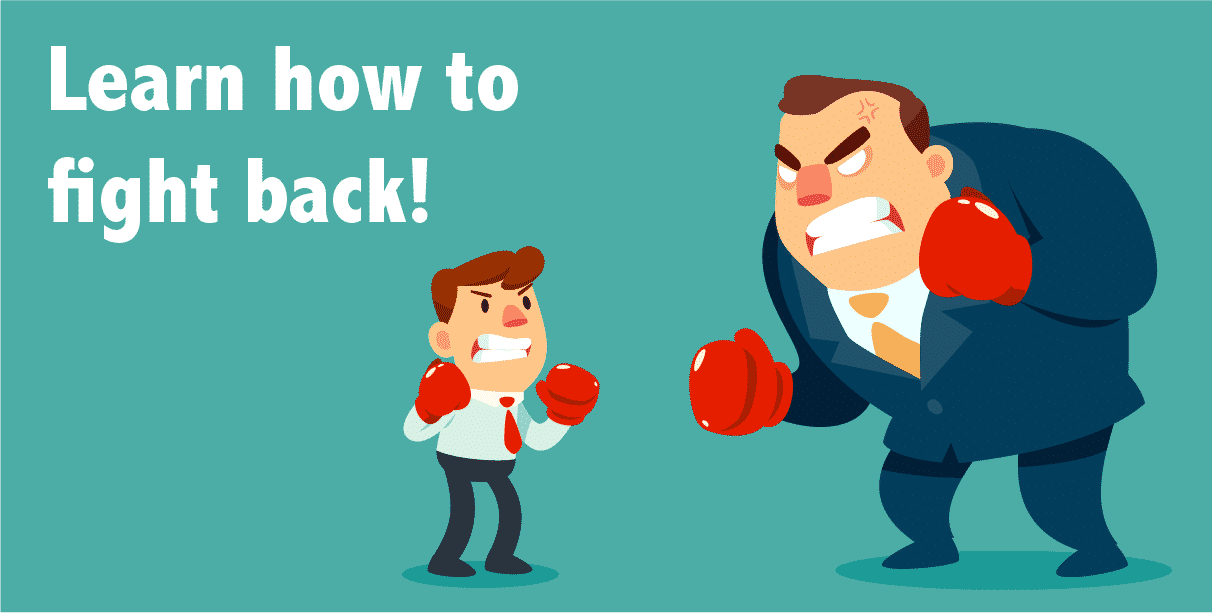 What Happens if You Ignore Wescot?
Ignoring Wescot will only make the situation worse, don't be surprised if the letters and calls start flooding in, to the point of harassment. Home visits will also make your life uncomfortable and your credit score will be negatively affected until your pay off the debt.
Take this first-hand account as evidence:
This reviewer had trouble contacting Wescot, but we will provide their email address and other contact information at the end of this guide. But this particular firm will go further than phone calls and might take you to court for a judge to force you to pay.
This is known as a County Court Judgement (CCJ). Failing to pay after that could result in bailiffs taking your valuables.
Feeling like Chandler?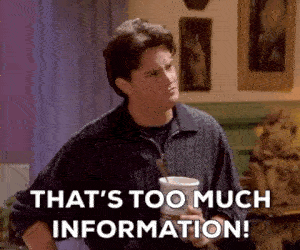 Is all this information starting to feel overwhelming? Don't panic! There's plenty of help available. You can get started below.
Fight Wescot Debt Collection with This Simple Trick
So, with county court action on their radar, how can you fight back? You make them work and prove the debt.
You should always ask Wescot to provide proof that you owe the debt by sending them a letter. We explain how to do this in our proving the debt guide.
Without proof it is difficult for a judge to say you have to pay and you might never have to pay off your debts, even if you really do owe them.
Moreover, it is not that uncommon for a debt agency to send a letter to the wrong person. They may send a letter to a property where the debtor used to live, rather than to a specific person.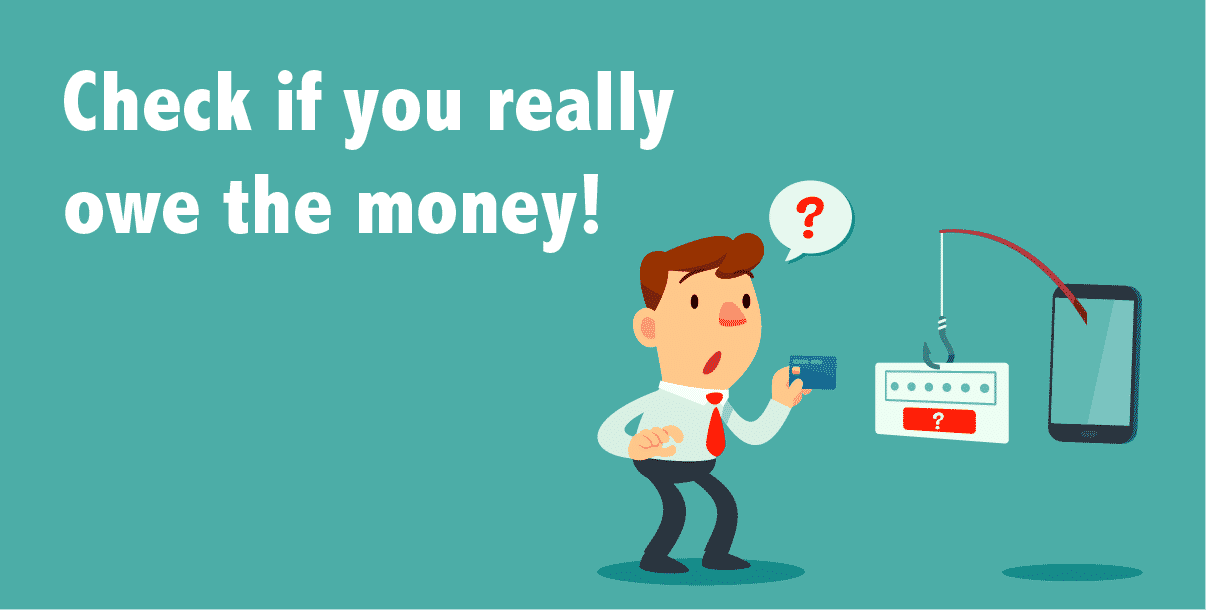 Wescot Debt Company Must Play by the Book
Just because you owe a credit card company or an internet provider money doesn't give debt collectors the right to make your life hell.
West Credit Services must stick to the rules and treat you fairly. Here are some laws every collection business must abide by:
Give you time to process and look up debt advice
Not call you repeatedly or aggressively
Respect your communication preferences, such as not phoning after 5pm
Not threaten court action if it is unlikely, maybe because you owe very little and it is not worth legal action
Be empathetic to your circumstances and offer repayments in affordable installments
If you believe that Westcot have failed to follow these rules you should make a complaint to the Financial Ombudsmen Service (FOS).
However, for the most part Wescot Debt Collectors do follow these rules but that doesn't necessarily make paying your debt any easier.
If you're struggling to pay your debts, one the UK's several debt solutions could make it easier.
Fill out the 5 step form to get started.
Has Westcot Credit Services Behaved Like This…
The debt industry is unfortunately full of people trying to earn extra money and get the the highest possible amount out of debtors using unlawful tactics. If Wescot do any of the following, you should lodge a complaint with the FOS.
Aggressive Callers
Aggressive callers who shout or intimidate you are not sticking to the industry laws. They cannot get angry with you or try to threaten you in any way.
Sometimes people working for these groups will act aggressively because they are working towards a bonus.
Also look out for silent calls and people coming to your door to discuss the debt. You don't have to let anyone in your home!
Frequent Calling
Typically hand in hand with the above, you might experience frequent callers.
Repeat calling is viewed as a from of harassment because there is no need to repeatedly question you about repaying your debt account if you spoke to someone the day before or even in the last hour.
Repeat calling is easy for some debt collection agencies because they add your number to automated calling technology.
Wearing You Down
If the methods above were not already enough to wear you down, there is one other tactic a debt collection firm could try.
They may be very rude and unfriendly and then follow up the call with a friendly caller who tries to learn about your situation and gently steers you to a repayment plan or full payment.
If you reject to pay the amount they ask for, this supposedly friendly caller can soon turn mean.
Breaking Privacy Laws
Havign debt is your personal business and you probably don't want other people knowing about it, especially people who you work with.
If Wescot call and do not confirm they are speaking with you first, they could reveal the details to someone else.
This is a massive privacy violation and a serious offence. Contact the FOS to report such behaviour.
Pretending to Be More than Debt Collectors
There is a big distinction between a debt collection team and law enforcement officers, also known as bailiffs.
The former are basically administrators who use letters and calls to collect money before taking legal action. The latter are employed to enforce court decisions.
If any debt collection team pretend they have the same rights as a bailiff, they are committing an offence. Even just suggesting it over the phone or at your door is illegal. Again report this behaviour to the FOS.
Don't worry, you could prevent all future contact from Wescot debt collectors by entering into a debt solution.
There are several debt solutions in the UK and some would mean you no longer have to worry about debt collectors.
Fill out the 5 step form to get started.
How do I Fight Back Against Wescot's Collection Tactics?
The prove the debt letter is the first way to fight back against them. But there are some more tips you can use to make it difficult for Wescot and easier for you, such as sending them your contact preferences.
Wescot Credit Services must respect all of your communication wishes but they must still be able to make contact with a letter.
Another is seeking debt advice. UK charities like StepChange and National Debtline will review your case and provide debtors with tailored debt advice based on their personal finances and situation.

We recommend contacting a debt charity as soon as you receive a phone call or letter from a collection group.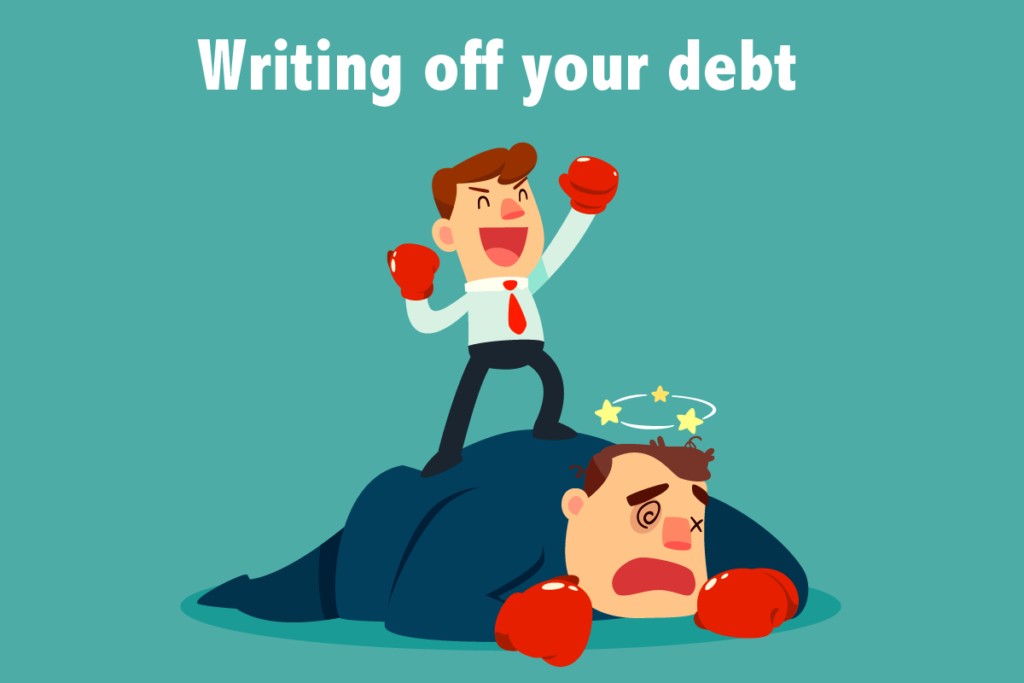 An IVA Can Write off Your Wescot Debts!
There is a clever way you can write off your debts by not agreeing to debt collectors' own repayment plans.
An Individual Voluntary Arrangement (IVA) is a debt solution that consolidates repayment for multiple large debts. It lasts for a number of years and once it is over any debt you have yet to pay back is wiped.
You could wipe thousands off your Wescot debts with an IVA!
Other ways to wipe some of your debt include:
How Can I Contact Wescot Debt Collection?
Company Name: Wescot Credit Services Limited
Other Names: Wescot, Wescot Credit Services
Address:
PO Box 137
Hull
HU2 8HF
Phone: 01482 590500
Website: www.wescot.co.uk
Email: [email protected]
Monday – Friday: 8:00 am – 9:00 pm
Saturday: 8:00 am – 4:00 pm
Sunday: 9:00 am – 4:00 pm
Telephone Numbers Wescot call from:
08442 511 034
01482 483 246
01482 483 247
08448 911 785
Wescot Debt Collection FAQs
What happens if you don't pay Westcot?
If you don't pay Westcot you are likely to receive multiple letters, phone calls and home visits from debt recovery agents asking you to make payment. After this, you can also be taken to court and served with a County Court Judgement (CCJ). That's why ignoring Wescot is not a good option.
Who owns Wescot Debt Collectors?
Wescot Credit Services Limited is a limited company registered in Scotland. Cabot Financial Debt Recovery Services Limited has a significant shareholding in the firm. This company is ultimately owned by Cabot Holdings S.À.R.L, a company registered in Luxembourg.
Are Wescot Wescot Debt Collection financially regulated?
Wescot Credit Services Limited is authorised and regulated by the Financial Conduct Authority with the registration number 688858. Their other registered trading name is 2F.
Does Wescot Debt Collection buy debt?
Wescot Credit Services Limited used to buy debt but no longer does so. It only handles debts on behalf of other companies.
Can Wescot Debt Collection take you to court?
Wecot will not take you to court straight away. They will provide an opportunity for you to discuss the debt and commit paying a certain amount each month. But if you fail to acknowledge their letters, this firm will take you to court.
Are Wescot Debt Collection bailiffs?
No. All debt collectors are not the same as bailiffs, including Wescot Credit Services. Debt collectors chase debts by sending letters and other admin work, whereas bailiffs only get involved after a court judge has requested that you pay and you have ignored the court order.
Can Wescot Debt Collection come to your house?
Yes, Wescot Credit Services staff could come to your front door and request payments. But they are not bailiffs with a court order so you never have to entertain them. If they do not leave immediately you could ask the police to help.
When does a debt get written off?
Many debts will become too old to collect once six years has passed and the debtor has not paid the debt collectors or the original creditor any money. This is the statute barred law you might have hear about before. If you were ever handed a County Court Judgement to pay the debt, then this debt can never become statute barred because it has already been discussed in court. It can be all be a bit tricky, so make sure you search for debt advice before claiming statute barred
How can I contact Wescot Debt Collection?
Wescot Credit Services Limited can be contacted over the phone but they do not have any freephone numbers. They can also be contacted by email, and there is a contact form on their website. Alternatively, you can contact Wescot Credit Services Limited by post. They have no active social media presence.
How can I make a payment to Wescot Debt Collection?
Wescot Credit Services Limited accept debit card payments by phone or online. You can also set up a direct debit or standing order, or send a cheque. These debt collectors may be prepared to accept a lower amount in full and final settlement. If you are spreading payment out, be prepared to pay interest on the debt.
Who is 2F Westcot?
2F Westcot is a another name registered under Wescot Credit Services Limited. They are the same company registered on companies house.
Do debts go away after 7 years?
Debts do not go away but they are removed from your credit file after 6 years as the debt becomes statute barred. This means debt collectors can no longer try to claim the debt after this period.
References
CONC 7.3 Treatment of customers in default or arrears (including repossessions): lenders, owners and debt collectors
CONC 7.9 Contact with customers
Are you struggling with debt?
Affordable repayments
Reduce pressure from people you owe
Stop interest and charges from soaring
Get started