Akinika Debt Recovery Debt Collection – Should You Pay?
For free and impartial money advice and guidance, visit MoneyHelper, to help you make the most of your money.
You May Not Be Required to Pay Akinika Debt Recovery!
Debt collectors are renowned for their threatening behaviour and Akinika are no different. If you do not feel able to pay them back, read on, as this article will really help you out.
Complaints to the Financial Ombudsmen have risen this year from 830 to 2,006, so it's safe to say that you're not alone.
Read on to learn what to do.
Beating Debt Collectors
There are several ways to deal with Akinika debt collectors and improve your finances.
Choosing the right way to tackle your debt could save you time and money, but the wrong one could cause even more harm.
It's always best to find out about all your options from a professional before you take action.
Fill out the 5 step form to get started.
Who are Akinika Debt Collectors?
Founded in 1926 and recognised as one of the founding members of the Credit Services Association, it seems that Akinika has plenty of experience in what they do. They specialise in a variety of debt collections, including both consumer and commercial clients.
They have a number of big name clients, who they then collect debt for. This includes HMRC, DWP, TV Licensing Service, PayPal, Santander and several loan companies. They do not buy debt and then chase this debt.
Are you struggling with debt?
Affordable repayments
Reduce pressure from people you owe
Stop interest and charges from soaring
Get started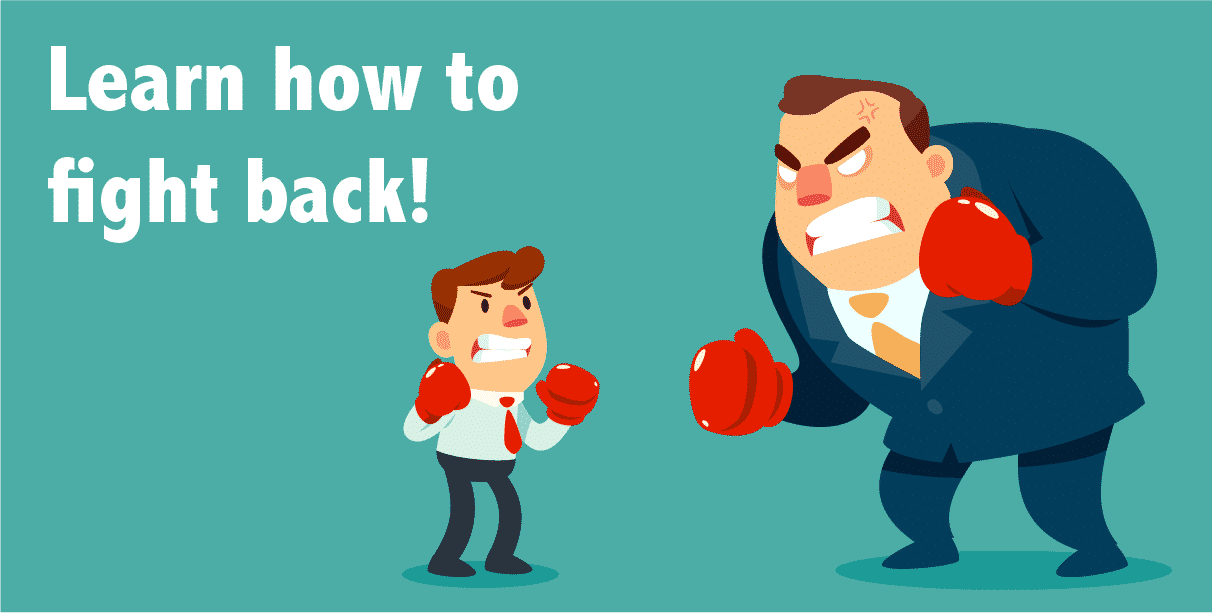 What is the purpose for the contact from Akinika Debt Collection?
The debt collection industry is big business, and it is a very profitable industry. Debt collectors like Akinika operate by purchasing your debt from the original creditor you took out the debt with, for instance, a bank or credit card company. They will pay much less than the face value, sometimes just 20% and then it is pure profit for them. That's why they are so persistent in chasing the debt, as if they don't get payment, they have lost money.
Akinika Debt Collection are probably contacting you because they have purchased the debt that you owe from another lender, and they are now responsible for that debt, and they will do everything in their power to get the payments.
Read what to do if you can't pay back your loan.
Feeling like Chandler?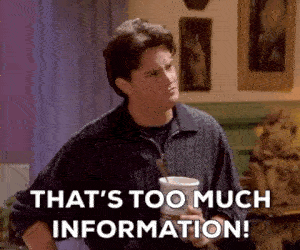 Is all this information starting to feel overwhelming? Don't panic! There's plenty of help available. You can get started below.
When the debt collection company contact you, your first course of action should be to find out where the debt originated, especially if you don't recognise it. You should also find out the total cost owed. There is every possibility that when Akinika Debt Collection get in touch with you, there have already been many of charges added, as well as interest, so it could be substantially higher than you remember.
To get clarity on the debt, you should write to Akinika Debt Collection and advise that you would like a copy of the original credit agreement. If they say they cannot provide you with this information or they point blank won't do it, you will not be required to pay them. In fact, you may even want to consider claiming a refund.
If Akinika Debt Collectors did not follow any of new laws, then you could claim for a refund!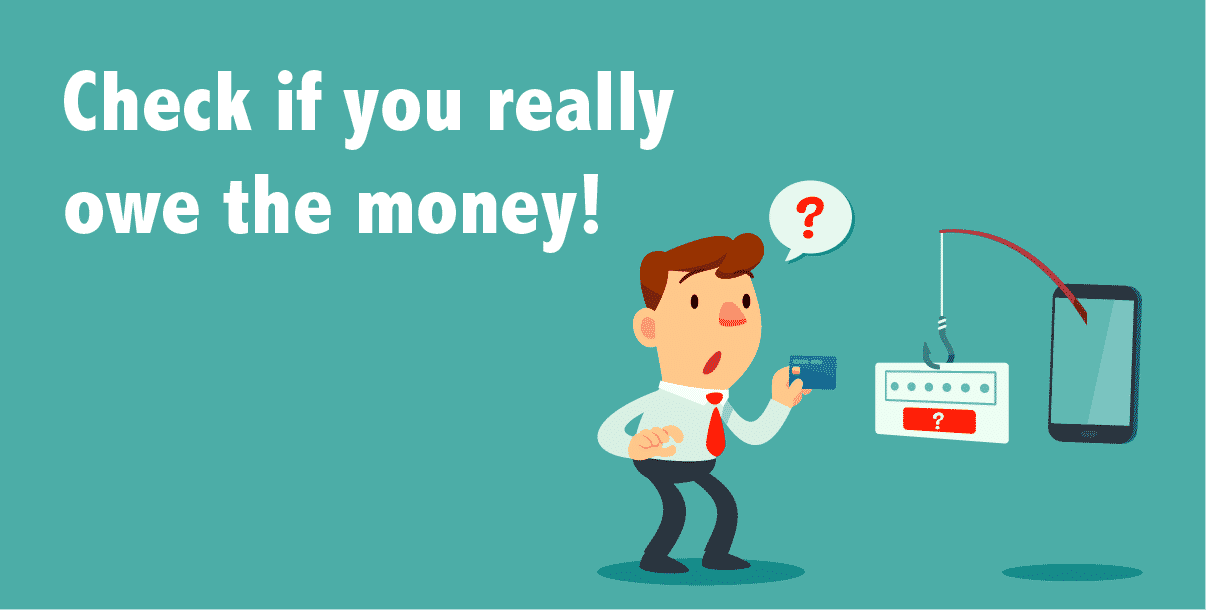 The debt is yours – what next?
If you receive written confirmation that the debt is, in fact, yours. The best thing you can do in this situation is repay the debt, as quickly as possible. If you can't afford to repay the full amount at that point, or you are worried that paying the debt will stop you from being able to pay day to day expenses, you should try speaking to Akinika, and find out if you can create a suitable repayment plan.
Could Akinika Debet Collection potentially ruin my life?
Of course, the hope is that debt collectors will always work on the correct side of the law, but unfortunately, it is far from unique for debt collection companies to try some questionable tactics to try to get you to make payments . This may include putting pressure on you, and even bullying you into paying. Harassment is also common, but can seem subtle. It may just be a continuous flow of calls that get out of hand.
Some people who have found themselves being chased by debt collectors have reported to have trouble even getting to sleep after speaking to them. Some people even feel scared and anxious about opening their front door or picking up the phone, as they are worried it will be them on the other side. In fact, debt support trust stated have reported that as many as 50% of British people who have had problems with debt, will have felt close to suicide. This is a worrying statistic, and it is often not widely reported on.
The new regulations – and what they mean for debt collectors
With the abundance of debt collection agencies roaming around and the fact that so many are failing to use the best methods to collect payments, it is not a surprise that the Office for Fair Trading has put some strict guidelines in place that debt collection businesses have a legal obligation to adhere to. According to these, Akinika Debt Collection and other debt collection agencies have a responsibility to:
Ensure they treat any debtors in a fair way and without using unfair practices that could be viewed as being coercive, aggressive or deceitful, or any way unfair.
Any information they provide should be clear and should not be confusing or misleading
They should ensure they approach debtors in a considerate way and should take their situation into account when deciding what action to take.
They should be transparent, clear and concise with all information they provide relating to the debt.
Are you having problems with Akinika Debt Collection? Are they acting in a way which is against the guidelines provided by the Office for Fair Trading? If yo agree with these, you have every right to report them to the Office for Fair Trading who may decide to take steps to take away their license.
What can they do?
Knowledge is definitley power when it comes to handling debt collectors. If you are looking to try to take on the fight against Akinika Debt Collection, then it is important to understand how they work and why they are so persistent to get their money.
They may be on commission
In some cases, debt collectors may be working on commission, especially independent debt collectors. With debt collectors like Akinika Debt Collection, they will probably be on a bonus. It is likely that the agents receive a minimal hourly rate, and make up their wages through bonuses. This bonus scheme is what keeps them going and gives them the motivation to get in as much cash as possible. There is a desperate need to get payments in, they do not want to record a 'non payment.'
They may set up automated calls
It can often seem better to just ignore the calls from agents, rather than dealing with the situation head on. Many people try this route, but it rarely works in their favour. Ignoring the calls means that the problems will drag on longer than they need to, and you still won't escape them. You may even find that the debt collection agency put automated call technology in place, to try and force you into answering. If you find that your phone is continuously ringing and the debt collectors are on the other end, it is probably automated technology.
You should always take down some details on the frequency of the calls that they are making to you. This type of harassment, may be deemed as a breaching the Office of Fair Trading guidelines and consequently, they may find themselves in bother for this behaviour.
The friendly to rude act
One method used by debt collection agencies is that of being friendly in first approach to becoming rude, and the reason they do this is that it often works in their favour. The way they approach this is that you speak to the company it relates to, and the agent on the other side of the call, will seem to be rude or unempathetic. Following this, you may speak to someone else on the phone on a different occasion, and they are polite and friendly towards you, which throws you off course. They do this to try and wear you down, so that you want to make payment to no longer have to deal with them. It can be an extremely difficult approach to try to stand up to.
What if they discuss your finances with someone else
In some cases, debt collectors will go down the illegal route and speak to someone you know about your debt. They may discuss it with a family member who answers your phone, or even a colleague at your work. This is breaching the regulations, as well as privacy laws, and you should not let them away with doing this.
They may choose to lie to you
There are even debt collection agencies out there who believe that they don't need to abide by the law and that they are not under any obligation to concern themselves about the regulations that they are supposed to adhere to. They may resort to underhand tactics to get their money. This could involve pretending to contacting you from the court, pretending you are a bailiff, or even threatening to remove some of your worldly possessions from your home.
You do not need to feel threatened, especially in your own home. If this is the situation, you should contact the police and provide them with any evidence of the harassment you have faced.
Is it possible to get my debt written off?
It is possible to write off your debts using an Individual Voluntary Agreement or IVA. An IVA is a formal agreement that is reached with the debt collectors and you pay a specific amount that is affordable to you, or you set up a monthly payment plan, then the debt will be cleared off within a set period.
Debt collection companies are required to stick to the regulations that have been devised but despite the instructions from professional bodies, there are still some debt collection agencies who are failing to comply. If you are not being being treated fairly, you can contact the Financial Ombudsman.
I've put together a 5 question form so you can get started in finding out whether an IVA might work for you.

Answer the five questions now.
Find Out More About Akinika Debt Collectors
Are Akinika Debt Collectors A Legitimate Company?
As akinika is a founding member of the CSA and ensures that they met their code of practice, this would lead you to believe that they are fully legit. Not only this, but they also work with clients that are instantly recognisable, and perhaps would not want their names associated with an unfavourable debt company.
That said, if you are being contacted by akinika, then you may find that it is worthwhile holding off on the repayment of your debt.
What does Akinika Debt Collectors Do?
Unlike some debt collection agencies, akinika do not buy the debt that they chase and manage. They work on behalf of their clients, when debt collection is passed on to them to take on. They will contact the person that owes the money and begin the debt collection process with them. A part of this is usually to work with them to come up with debt repayment plan that means that the amount that needs to be paid back, is paid back, however, that it tries to fit in with the life and financial situation of the person.
What does Akinika Debt Collection Process look like?
One thing that you may notice when you check out the akinika website is that they have plenty of options when it comes to debt payment. They not only have the usual phone payments, but they also have an online portal too, which can be used to make payments both regularly as a part of a payment plan and also one off too.
It seems that the majority of the chasing from akinika will be done via the telephone.
Akinika Debt Recovery Ltd Contact Details:
Company Name: Akinika Debt Recovery Ltd
Other Names: Akinika, iQor Recovery Services
Address:
PO Box 82
33 Winckley Square
Preston
PR1 3EL
Contact Number: 01772 557635
Website: www.akinika.co.uk
Email: [email protected]
Numbers they call from:
01772557642
01772557635
01772221143
FAQs
Who owns Akinika Debt Recovery Ltd?
Akinika Debt Recovery Ltd is owned by Capita PLC
Are Akinika Debt Recovery Ltd financially regulated?
Akinika Debt Recovery Ltd is an appointed representative of Capita which is regulated by the Financial Conduct Authority.
Do HMRC use Akinika Debt Recovery Ltd?
Akinika Debt Recovery Ltd claim that they collect money on behalf of HMRC on their website, but they are not one of the debt collection agencies listed on the HMRC website.
Does Akinika Debt Recovery Ltd buy debt?
Akinika Debt Recovery Ltd does not purchase debt. They collect it for other businesses or organisations.
What happens if you don't respond to debt collectors?
If you do not respond to debt collectors, they might end up sending doorstep collectors to your home. They could also apply for a County Court Judgement. If this is successful, it will show up on your credit report.
Can Akinika Debt Recovery Ltd take you to court?
Akinika Debt Recovery Ltd have the right to take you to court. If this is the case, you will receive a County Court Judgement.
Will you go to jail for debt collections?
No, you won't go to jail as a result of your debt.
What happens if I don't respond to the CCJ?
If you don't respond to the CCJ you won't end up in prison, however, you could end up with bailiffs at your door, and they may take some of your possessions.
Can Akinika Debt Recovery Ltd issue you with a warrant?
Akinika Debt Recovery Ltd will not be able to issue a warrant, but they could attempt to get a CCJ against you, in which case, you could eventually end up with a bailiff at your door.
Are Akinika Debt Recovery Ltd bailiffs?
Akinika Debt Recovery Ltd are debt collectors, not bailiffs. They have the right to request a County Court Judgement though, and this means that you could end up being faced with bailiffs. If this is going to happen, there will be plenty of warnings.
Can Akinika Debt Recovery Ltd visit your home?
Akinika Debt Recovery Ltd may decide to send people to your home, but they do not have any legal powers. You can ignore them, and they won't be able to do anything. If you have ended up with a County Court Judgement, the courts could send bailiffs to your property.
Can Akinika Debt Recovery Ltd force entry?
Akinika Debt Recovery Ltd do not have any legal right to force entry, and if they do this, they are breaking the law. If you have received a County Court Judgement it is possible for the courts to instruct bailiffs to visit your home.
Will Akinika Debt Recovery Ltd ever stop chasing the debt?
Akinika Debt Recovery Ltd will not stop chasing you for the debt until there are no other legal options. This could mean being chased for as long as 6 years.
Can the debt be too old to collect?
Debt does have an expiry date. As per the Limitation Act 1980, debt collectors can only chase the debt for 6 years. The 6 years is from when you either last paid or discussed the debt.
How long will you be chased for debt?
As per the Limitation action 1980, you may end up being chased for up to 6 years from the last payment you made, or the last time that you spoke about the debt. If a County Court Judgment is raised against you the Limitation Act is no longer relevant. The debt may be chased for as long as the debt collector wishes to.
Are debts ever written off?
Debts collectors will only write the debt off, if the 6 years has passed and they have exhausted all efforts to get payment from you.
How do I contact Akinika Debt Recovery Ltd?
You can contact Akinika Debt Recovery Ltd by phone, email or post. There is no live chat feature on the Akinika website, although there is a contact form.
How do I pay Akinika Debt Recovery Ltd?
Akinika Debt Recovery Ltd accepts card payments via their website, although they encourage people to set up a regular payment plan via direct debit or standing order. You can also pay over the phone, by bank transfer or by post.