Are You Owed Money – Should You Pay? 2022
For free and impartial money advice and guidance, visit MoneyHelper, to help you make the most of your money.
Have you been contacted by Are You Owed Money Ltd asking for money? Before you tear up the letter and assume it's a scam, there are things you need to know. Learn how to deal with Are You Owed Money Ltd here with our help.
Don't worry, here's what to do!
There are several debt solutions in the UK that can be used to improve your finances. Choosing the right way to tackle your debt could save you time and money, but the wrong one could cause even more harm.
It's always best to find out about all your options from a professional before you take action.

Fill out the 5 step form to get started.
What is Are You Owed Money Ltd?
Are You Owed Money Limited is a debt collection company with a head office in Preston. They work for clients, usually businesses, to recover unpaid account arrears and debts from individuals and other businesses. They charge fees for their services which is how they remain profitable.
The company is authorised and regulated by the Financial Conduct Authority, so don't assume they're a scam if they get in touch.
Who does Are You Owed Money Ltd collect debts for?
Are You Owed Money offers services to many different businesses from individuals and small independent businesses to larger corporations. They will work for any client that gets in touch to recover a debt.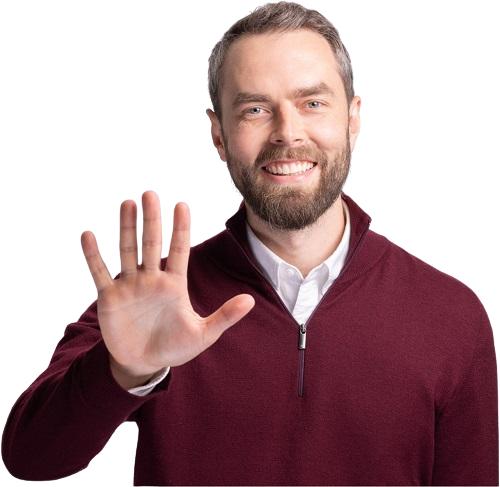 Are you struggling with debt?
Affordable repayments
Reduce pressure from people you owe
Stop interest and charges from soaring
Get started
Are You Owed Money Limited reviews
Most debt collection agencies receive a swarm of negative reviews from the debtors they're chasing. But Are You Owed Money Ltd even has a lot of bad reviews from their clients, who say they haven't been paid out after the debt was recovered or have complained about high fees:
"SCAM!!! Stay away! my uncle's money was recovered in January 2022, on May 17 2022 the money still hasn't appeared. Apparently, their own finance team doesn't have a direct number and they always seem to have the money, but keep missing payment runs. he paid over £2000 + upfront in August 2021 this was the upgraded fast track option. To date, he has not seen his money."
"Absolute crooks do not use this company. I hired them to get £13k from a client which when signing up they sounded confident of doing. They also said not to worry as any charges incurred will be [passed] on to the client. They managed to get £11k, they wanted £5.5k of that and would continue to try and obtain the rest. So I have paid £5.5k + £1100(sign up) and received £4.5k of £13k."
Is Are You Owed Money Ltd bailiffs?
No, Are You Owed Money Ltd is not a bailiff company and shouldn't be coming to visit you at home. They only work at the start of the debt collection process to try and recover payment. But according to their service list, they can help put clients in touch with enforcement agents when required.
Have you received an Are You Owed Money Ltd debt letter?
Are You Owed Money Ltd will try to wear you down so you agree to pay or ask for a payment plan. They do this by contacting you frequently. One way they're likely to make contact is in writing by sending a Letter Before Action (LBA).
An LBA is a letter that must be sent to give you an opportunity to come to an agreement before court action can be taken. So this is a serious letter.
Can Are You Owed Money Ltd take you to court?
Are You Owed Money Ltd won't take you to court themselves, but they can advise their client to take legal action against you if you ignore the payment requests. The client will then have to decide if they want to use litigation or not.
Even when the client has no desire to take you to court, Are You Owed Money Ltd might still threaten legal action. This is because debt collection agencies often use the threat of court action as a scare tactic. Many people worry about the possibility of going to court and decide to pay to get rid of them.
Can you ignore Are You Owed Money Ltd?
You shouldn't ignore communications from Are You Owed Money Ltd, and you certainly shouldn't ignore a Letter Before Action. If you ignore them their client could take you to court and a CCJ will be issued if you don't defend yourself. The CCJ opens the door for the claimant to use debt enforcement action, including bailiffs.
You might hear stories of people ignoring debt collection agencies and getting away without having to pay. Although this is a possibility, it's a risky strategy.
Should you pay Are You Owed Money Ltd?
Not ignoring Are You Owed Money Ltd and paying them are two completely different things. Although you shouldn't ignore them, you don't have to pay them straight away. There are things you can do instead, depending on your situation.
What can you do instead?
Before paying Are You Owed Money Ltd, you should check that the debt is still enforceable and ask them to prove the debt. Here are the details:
#1: Check if the debt is still enforceable
Statute barred debts are those debts that can no longer be taken to court and the debtor cannot be forced to pay. As per The Limitations Act, many debts become too old for court after six years. You should check if your debt is statute barred before making any moves.
#2: Ask Are You Owed Money to prove it
If your debt is young enough for litigation, you can instead ask Are You Owed Money to prove you owe the debt. You should do this in writing and keep a copy of the request. You don't have to pay until they send evidence, which usually means a copy of a signed agreement.
If they do prove your debt you should consider paying in full, a payment plan, a settlement offer, or even a debt solution.
More debt support and help
Contact one of the excellent UK debt charities for personalised support. And check out our debt info page for more guidance and tips to avoid further arrears.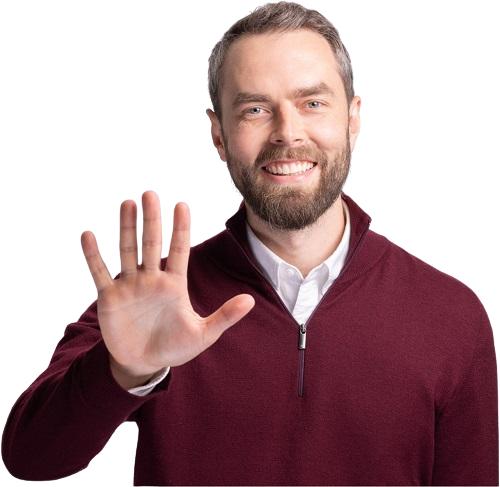 Are you struggling with debt?
Affordable repayments
Reduce pressure from people you owe
Stop interest and charges from soaring
Get started