Metropolitan Collection Services Debt – Must You Pay?
For free and impartial money advice and guidance, visit MoneyHelper, to help you make the most of your money.
Do you feel harassed by Metropolitan Collection Services Debt Collectors? Are they constantly trying to contact you about outstanding debt? Maybe you don't know who they are and you are confused as to why they are calling you? If you have been contacted by these debt collectors and you are not sure what to do next, this article is just for you. Read on to find out what you need to do.
It's not your fault. Complaints to the Financial Ombudsman have risen this year from 830 to 2,006, so it's safe to say that you're not alone.
Deal with your debt today and feel amazing tomorrow.
Beating Debt Collectors
There are several ways to deal with debt collectors and improve your finances.
Choosing the right way to tackle your debt could save you time and money, but the wrong one could cause even more harm.
It's always best to find out about all your options from a professional before you take action.
Fill out the 5 step form to get started.
Who are Metropolitan Collection Services ?
Metropolitan Collection offers full-service debt collection and is registered and regulated in the UK. The company also offers professional debt management and advisory services to clients like HSBC.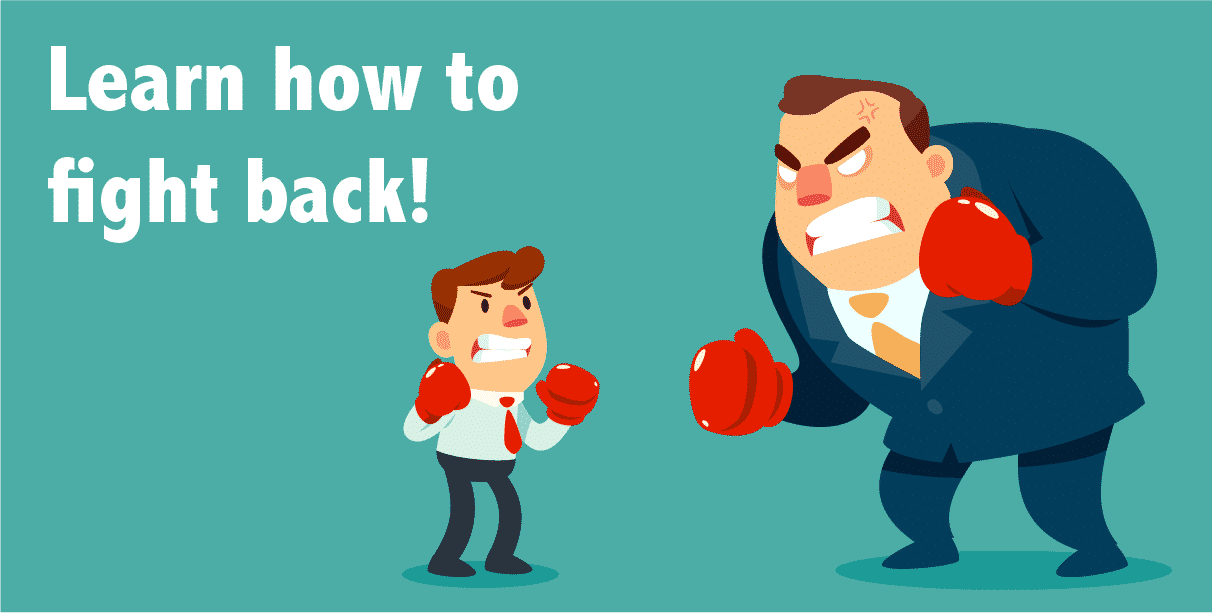 Why have you been contacted by Metropolitan Collection Services Debt Collectors?
The answer is simple. If you are being contacted by Metropolitan Collection Services Debt Collectors, you have debt, and they are chasing you for it. You may not recognise them, as they are not the company you owe the money to. They are collecting it on behalf of another organisation, such as a bank, credit card, loan company or similar. They come in many shapes and sizes, including independent debt collectors and even sole traders.
Are you struggling with debt?
Affordable repayments
Reduce pressure from people you owe
Stop interest and charges from soaring
Get started
There is a consistent business model as far as debt collectors are concerned. The way it works is that they buy the debt from the original company you owe the money too. This could be a bank you have an outstanding loan with, a credit card company you have failed to repay or even an energy bill you have got behind with. The debt collection company pays a fee for the debt, which is usually around 20%, so it is a great way for them to make a profit. As they have purchased the debt, they need to get payment, otherwise they are running at a loss. This is why they can be quite ruthless about getting the debt paid. Bad practices amongst debt collectors, are unfortunately, extremely common.
Feeling like Chandler?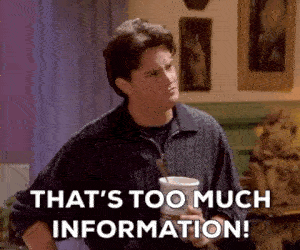 Is all this information starting to feel overwhelming? Don't panic! There's plenty of help available. You can get started below.
Do I really owe this money?
If you have no idea where this debt has originated, and why Metropolitan Collection Services Debt Collectors are contacting you about it, you always seek to get confirmation. If it's just the value that seems different, it is probably down to the addition of interest and/or fees. By the time the debt collectors get to you, it may be significantly higher than you remember!
Metropolitan Collection Services Debt Collectors will be able to provide you with a copy of the original credit agreement. However, if they won't do this or advise you that they don't have any proof, you should not pay the debt. They have no right to chase you for debt, unless they can prove it is yours.
Follow my 'prove it' guide with letter templates and get them to prove that you owe the money.
Can pay but should I?
The best advice we can give you is if you can pay, then pay! As simple as that may sound. If you owe the money, you should try and just clear your balance as soon as possible. However, if you don't have the means to do this, don't worry, as you will be able to set up a suitable repayment plan that works for your budget. Speak to Metropolitan Collection Services Debt Collectors and ask them to devise a suitable plan, based on your income and expenditure.
Are debt collectors affecting your mental well-being?
Money matters can always be difficult to deal with, especially a lack of it! However, this can be even worse if you have debt issues, with no means of being able to pay the debt back. You may even be faced with the threatening and destructive behaviour of debt collectors like Metropolitan Collection Services Debt Collectors.
In this case, it is understandable if the pressure of being hounded by debt collectors is getting too much for you. You may be feeling distressed, upset and even suicidal about your debt situation. These feelings are normal, and perfectly understandable. The debt support trust even reported that as many as half of those with debt issues, will end up considering suicide at some point! Staggering and frightening. Debtors have reported feelings of humiliation, entrapment and like they are disconnected from the rest of the world. These feelings can take their toll on people, and this is the reason the government had to take charge of the situation. As a result, new legislation was brought into place.
Metropolitan Collection Services Debt Collectors and the legislation changes
There are new guidelines, which were published by The Office for Fair Trading (OFT, 2012) and these were directly for the debt collection industry. According to these, Metropolitan Collection Services Debt Collectors are responsible for ensuring:
Debtors are treated fairly, and without being faced with aggression or oppressive behaviour
Transparency with any information they provide to the debtor.
Empathy is shown to the debtor, and respect to their financial situation.
Debtors circumstances are taken into account, rather than a 'one size fits all' approach.
You do not have to put up with negative behaviour from Metropolitan Collection Services Debt Collectors, or any other debt collectors for that matter. If you believe they have failed to adhere to the relevant guidelines, you have the right to report this to the OFT. They may decide it will be appropriate to remove their license as a result.
You can make a complaint about Metropolitan Collection Services Debt Collectors, using this online complaint form.
If Metropolitan Collection Services Debt Collectors are lying to you about who they are, this is also deceit, which falls short of the legislation. You have the right to report them if they are failing to tell you the truth about any aspect of your account.
Things you should know about Metropolitan Collection Services Debt Collectors
Knowledge is power, as they say – and Metropolitan Collection Services Debt Collectors are relying on the fact that you know nothing. This puts them in a better position to be able to do exactly what they want. These are some things you should know about debt collectors in general.
They are highly incentivised
The agents from Metropolitan Collection Services Debt Collectors have a responsibility to collect money from debtors. This is their job, and if they do it, and do it well, they will usually receive bonuses. They often don't show empathy towards the debtor, instead, many treat debtors with complete disregard. The incentives often lead them to behaviour that may not be usual, such as intimidation and threats. They will often try anything, as they don't want to come off the phone and say they have not collected any payments.
If you have been threatened by Metropolitan Collection Services Debt Collectors in any way, it is highly likely that these threats are meaningless. They are intent on getting you to pay up – so they will literally try anything. Of course, you will owe the money regardless, but you'll feel less distressed about the situation.
They will keep calling
As the saying goes "you can run, but you can't hide", and this has never been more true than when it comes to debt collectors! You can try to ignore Metropolitan Collection Services Debt Collectors, but they won't give up. They will keep calling you until you finally take some action. It is basically intimidation and it is a very common tactic.
If they are calling you excessively though, this could be seen as harassment, in which case, you can make a complaint to the Financial Ombudsman. You should take a note of the call details and the times, as this can be used to support your complaint.
The best way to contact the Financial Ombudsman is by phone on 0800 023 4567 or 0300 123 9123
Abusive behaviour
There are times when debt collectors are abusive in their behaviour, or they may be more subtle in their approach. It has been reported that debt collectors will approach debtors in a friendly, helpful manner, until they figure out that they are unable to repay the debt, or make any payment that day. They may even start to threaten them to pay up or becoming downright abusive. This behaviour can obviously be extremely difficult to deal with, and many debtors, understandably, find it hard to cope with this treatment. The approach is used to try and grind you down to the point where you just pay to get the agent off the phone. You may end up parting with cash which will then leave you unable to pay for essentials, such as food. This should never be the case. You should always take care of bills, before paying any debt.
It is incredibly difficult to deal with this behaviour, and this is why they employ these tactics. You need to stay strong, and don't be afraid to show them that you know your rights. If you want to make a complaint and take the matter further, you can report them to the OFT using this online complaint form.
Can they discuss your debt with someone else?
Debt collectors are not permitted to discuss any aspects of your debt with other people, even if it is a partner or family member. Your financial situation is your business – and yours alone! Any breach in this respect is against the OFT guidelines, as well as privacy laws. You should take the matter further if they have made a breach in this way.
You have the right to report them to the Financial Ombudsman , who you can reach on 0800 023 4567 or 0300 123 9123
The lies they tell
If they are having little success in getting payment from you, they may decide to resort to lying. These lies generally include, telling you that they are a bailiff, with plans to visit you at home and take your possessions. They may even threaten you with criminal prosecution.
You shouldn't give them permission to come to your property, and you should not let them threaten or put you under pressure. If you feel that you may be in harm, you can report them to the police.
Solving debt problems
Metropolitan Collection Services Debt Collectors are just one of many debt collectors who may use behaviour that eventually wears you down, and leads you to facing mental health issues. It is by no means easy to stand up for yourself, especially if you are unsure of your rights, but a bit of know-how and courage, can go a long way. Debt problems are always solvable, no matter how bad they may seem. You should always deal with your problems, but do so in a way that works for your own individual situation, and doesn't compromise your wellbeing.
Do you need help with your debt problem?
If you want to get out of debt, there are ways to do so in a controlled manner. We are fortunate enough to have a range of organisations who will provide this help free of charge. There are also commercial debt management companies who will give you that help and support, but with a fee attached. These are some options you may want to consider for free debt help.
Citizens Advice Bureau (CAB) – this organisation is one of the most popular for free help with a range of problems, including debt. They train their staff to be able to deal with all kinds of customers.
Christians Against Poverty (CAP) – get access to free debt help and support.
StepChange provides free online debt advice and helps people deal with their financial situation.
Have you considered an IVA?
In more extreme cases, it may be worth considering entering into an Individual Voluntary Arrangement (IVA). This is most relevant to those with substantial amounts of debt.
With an IVA, you arrange monthly instalments towards the debt, at a rate that suits you, and some of the debt will be written off within a period of usually five years. The IVA process must always be carried out by an insolvency practitioner. You can find these online.
I've put together a 5 question form so you can get started in finding out whether an IVA might work for you.

Answer the five questions now.
Our Final Words
Debt problems are unfortunately, extremely common and although there have been lots of positive actions to keep control of these, there are still some agencies who act in an inappropriate way. Some debt collection agencies cause a great deal of harm to debtors through their actions, including causing them to feel distressed and even suicidal. If you have debt problems, you may think there is no hope for you, but there are always ways to deal with these issues. It is always best to pay off your debt, but at the very least, you should enter into a suitable repayment plan. You can report any bullying behaviour from debt collectors, by reporting them to Financial Ombudsman. There is every chance that they could even lose their licence.
Metropolitan Collection Services Contact Details
Company Name: Metropolitan Collection Services Ltd
Other Names: MCS, Central Debt Recovery Unit, Payment Services Bureau
Address:
PO Box 5338
Coventry District Service Centre
Binley Business Park
Harry Weston Road
Coventry
CV3 9FR
Contact Number: 0345 609 0545
Fax: 0121 4552997
Numbers they call from:
08456031256
References
CONC 7.3 Treatment of customers in default or arrears (including repossessions): lenders, owners and debt collectors