We have compiled the most important, in depth information on Bridgewood Debt Solutions. Learn about their services, customer reviews and the company details.
About – who are Bridgewood Debt Solutions?
Bridgewood Debt Solutions helps people who are in debt. They are located in Nottingham and were established in 2009.
Bridgewood Debt Solutions is an insolvency business, which means they help people and companies to get out of debt or manage cashflow issues. They provide a range of insolvency services by a broad team of professional practitioners who are qualified and licensed to deliver and oversee such services.
On their website they say:
"Bridgewood are recovery and insolvency specialists committed to providing the very best advice and solutions."
Feeling like Chandler?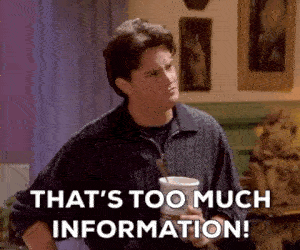 Is all this information starting to feel overwhelming? Don't panic! I've put together a 4 question calculator so you can quickly and easily find the best debt solution for you.
Answer the four questions now.
What debt solutions does Bridgewood Debt Solutions provide information about?
Find out below whether Bridgewood Debt Solutions provides the kind of help you need.
Bridgewood Debt Solutions provides information about several debt solutions on their website including:
Individual Voluntary Arrangement (IVA) – a legal form of insolvency where you agree to repay a set amount to your lenders.
Bankruptcy – a form of insolvency which essentially is a declaration that you are unable to pay off your existing unsecured debts.
Scottish Debt Solutions
Bridgewood Debt Solutions doesn't provide information about Debt Solutions which are specific to Scottish residents, such as Sequestration and Trust Deeds.
In-Person
Sometimes it's easier to talk face-to-face rather than over the phone. Bridgewood Debt Solutions does offer in-person services, which means you can go into their offices to speak to them.
Information correct as of 21/04/21 (Bridgewood)
Bridgewood Debt Solutions reviews
It's important to see how other customers have rated their experience with Bridgewood Debt Solutions. Take a look at their up-to-date reviews on Google.
Information correct as of 14/06/21 (Google Reviews)
Company information:
After researching Companies House and their website, we found the following information about Bridgewood Debt Solutions:
Date of incorporation: 9 July 2009
Company status: Active
Company number: 06957765
Company type: Private limited Company
Website: https://www.bridgewood.co.uk/
Address: 2nd Floor, Poynt South, Upper Parliament Street, Nottingham, England, NG1 6LF
Opening Hours: Monday – Friday 9 A.M – 5 P.M
Phone number: 0800 987 1040

Information correct as of 21/04/21 (Companies House)
Data protection registration:
Data protection registration means that this company is registered with ICO, the UK's independent authority set up to uphold information rights in the public interest. The privacy of your data will be protected.
Registration No: Z2087509
Data controller: Bridgewood Financial Solutions Ltd
Address: 2nd Floor Poynt South Upper Parliament Street Nottingham NG1 6LF.
Information correct as of 21/04/21 (ICO)
Where are Bridgewood Debt Solutions located?
You may want to speak with a debt management company in person. If you do, it's important to find a company whose offices are near your own address. Take a look at their office location on the map.
Address: Poynt South, Upper Parliament St, Nottingham NG1 6LF
Bridgewood Debt Solutions FAQs
Can I trust Bridgewood Debt Solutions?
Yes, Bridgewood Debt Solutions is recognised and registered.
How does Bridgewood Debt Solutions work?
Bridgewood Debt Solutions encourage people who want to find out more about their services to get in touch. They will then take details of your debts confidentially and assess what solutions may be best for you. If they can help, they will recommend one of their services.
How can I contact Bridgewood Debt Solutions?
You can contact Bridgewood Debt Solutions for free on their phone number, which has been provided at the bottom of this review. You can also use the online web form if that is more convenient for you.
Can Bridgewood Debt Solutions help Scottish debtors?
Unfortunately, no. Scottish debtors require special debt solutions that are not named among their services. They can only help some people with debts from England and Wales.
Bridgewood Contact Details
Address:

Poynt South, Upper Parliament St, Nottingham NG1 6LF
Contact number:
0800 987 1040
Website: