Are you looking for clear, easy-to-understand advice on 'Buy Now Pay Later' (BNPL) and the new 2023 laws?
We understand that you might be worried about dealing with BNPL debt properly, but you're not alone. Every month, over 170,000 people visit our site looking for guidance on debt matters.
In this article, we'll provide you with:
 A simple explanation of what BNPL is
 Information about how BNPL works
 Tips on what to do if you can't afford to repay your BNPL debt
 Details about BNPL companies and what to look out for
 And advice on dealing with missed BNPL payments
Our team has firsthand experience with debts like BNPL, so we know how it feels to be in your shoes.
We're here to help you learn more about how to handle BNPL responsibly and understand your rights under the new 2023 laws.
What is Buy Now Pay Later?
Buy Now Pay Later (BNPL) is a way to purchase products without having to pay for them in full straight away. You can be offered to use BNPL when you buy products through online retailers or in a store at checkout. 
How does Buy Now Pay Later work?
A BNPL agreement is typically offered by a third-party credit provider. They're not usually offered by the retailer from where you're buying the product.
The BNPL company will pay for the product on your behalf if you agree to pay back the money in instalments to them. The credit provider won't usually apply interest to the credit you borrow – as long as the money is paid back as agreed.
Sometimes a BNPL agreement can work slightly differently. Instead of repaying the money in instalments, you can repay the full amount in one payment by a deadline in the future.
Don't worry, here's what to do!
There are several debt solutions in the UK, choosing the right one for you could write off some of your unaffordable debt, but the wrong one may be expensive and drawn out. 
Fill out the 5 step form to find out more.
Is Buy Now Pay Later a form of debt?
Buy Now Pay Later agreements are a form of credit agreement and therefore a type of debt. You're agreeing for a company to purchase the item on your behalf, and then you owe money to that company. 
But it's important to distinguish between BNPL debt and BNPL arrears. You have a debt when you use BNPL, but you only have BNPL arrears if you have failed to pay back the debt as agreed. 
Buy Now Pay Later companies
There are several major BNPL providers offering consumers the chance to delay paying for products or spread the cost of purchases, such as Klarna, LayBuy, and ClearPay. We've put these Buy Now Pay Later companies under the microscope in dedicated guides.
What should I look for in a BNPL company?
You should always do some research before committing to any buy now pay later option. Things to look for include:
The company's reputation. Look online for reviews from actual customers.
Payment options. Good BNPL companies will offer different payment options such as credit/debit cards and PayPal.
Late or non payment procedures. While every BNPL company will pursue late or missed payments, some may be more lenient if you were to fall into financial hardship.
Interest rates.
Late fees.
What does Buy Now Pay Later cost?
Using Buy Now Pay Later as intended can make it free, but failing to keep up with weekly or monthly payments can make Buy Now Pay Later an expensive credit option. 
Buy Now Pay Later companies don't usually add any interest to the credit they borrow, which is one of the reasons they're so popular. However, if you miss payments these companies can add expensive fees and charges.
Because of this, I'd recommend considering other credit options such as a credit card before committing to BNPL. However, other options can also come with their downfalls, so make sure you know what you're agreeing to beforehand.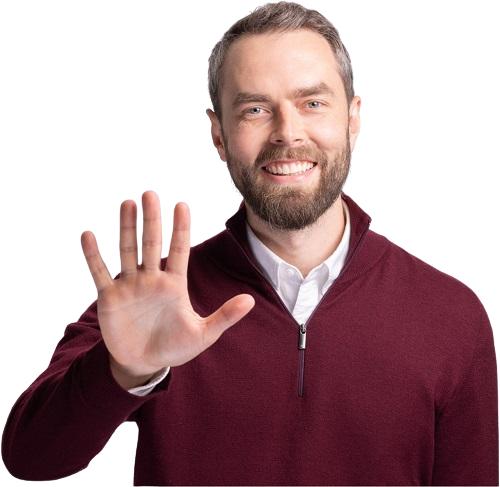 Could you write off some debt?
Affordable repayments
Reduce Pressure from people you owe
One simple monthly payment
Get started
What makes Buy Now Pay Later popular?
Buy Now Pay Later credit is popular because it allows consumers to purchase products they need or want but cannot afford straight away, usually without having to pay any interest. 
It can be especially beneficial to people who need to make an emergency purchase – e.g a new washing machine – but cannot afford to buy the product instantly. But not all BNPL purchases are for essential items. Many people are utilising the BNPL market to buy non-essentials they cannot currently afford.  
A BNPL agreement that allows the consumer to pay the full price in one payment in the future, such as in 30 days, has a unique benefit. 
It will allow the consumer to receive the product and decide if they really want to keep it within the free-returns period. Thus, they could make a decision without having to hand over any money or wait for a full refund. 
I did some research on how buy now pay later influences customer spending and found that between 2022 and 2025, the global BNPL market is expected to reach a value of $531.53 billion!
What is wrong with Buy Now Pay Later?
Buy Now Pay Later isn't always a good idea. It can encourage people to make purchases without confidently knowing how they will repay in the future, leading to BNPL arrears and hefty charges.
This is a bigger concern when you realise that most BNPL companies won't work out if you can afford repayments. They might carry out a soft credit file search, but they usually don't check to make sure the credit agreement is affordable to you. 
This might be attractive to some people and it's even a USP to some BNPL lenders. But remember, affordability checks are put in place to protect you and stop you from getting into debt problems. 
There are other disadvantages of using BNPL that many consumers often aren't aware of, such as:
Not all BNPL agreements are currently FCA regulated, which means you cannot complain to the Financial Ombudsman if you're mistreated or something goes wrong. 
BNPL agreements remove your Section 75 cover when paying with a credit card, even if you pay the BNPL company with your credit card.
How do people accumulate BNPL debt?
Consumers can easily accumulate BNPL debts because the process of delaying payment for products is made so attractive and easy. 
In fact, paying with a BNPL company is usually quicker at checkout and might require just a couple of clicks compared to other payment options. 
Moreover, paying with a BNPL agreement can sometimes unlock exclusive discounts that aren't available when paying with conventional methods. 
Buy Now Pay Later – what if I can't pay later?
If you miss a BNPL payment, the company will likely add late payment fees to the debt and send you reminders to pay. If you have missed multiple repayments and haven't responded to requests to make a payment, the BNPL company could register the account as defaulted. 
When an account defaults, you won't be able to use the company to make any more purchases and you'll be sent a default notice. A default will also be reported to credit reference agencies. 
But that isn't likely to be the end of the matter. The company will still work to recover the money… 
Debt collection agency and legal threats
The BNPL company might contact you frequently asking you to pay your BNPL arrears. Or they could outsource this to a debt collection business, which may be more persistent. You should expect legal threats if you don't pay.
Court orders and enforcement action
If the debt collection agency is unsuccessful at recovering the debt or agreeing on a new payment plan, the BNPL company may start litigation. It can ask a County Court to order you to pay, which is likely to be done with a County Court Judgment (CCJ). 
If you don't pay after a CCJ has been issued by the court, the court could then give the BNPL provider permission to use bailiffs. Or they could use other enforcement action, such as taking money from your income. Additional fees will be added to the debt throughout this process. 
How to deal with BNPL missed payments
As you can see from the above, it's essential that you deal with BNPL arrears as early as possible. You should want to avoid any escalation and find a way to affordably pay back the BNPL debt. 
There are several debt solutions which can include BNPL debts to make them affordable for you, and some of them can write off part or all of the debt. You can learn more about some of these debt solutions back on the MoneyNerd debt info hub. And speak with a debt charity for free advice!
Does Buy Now Pay Later hurt your credit score?
Many BNPL companies will carry out a soft check of your credit file when you opt to use BNPL at checkout. This won't hurt your credit score too much. But some companies now carry out a hard search of your credit report, which can have a bigger effect.
The real danger of damaging your credit score is if you were to miss BNPL repayments. All providers will report missed payments to a credit reference agency, which will then reduce your credit score.
The BNPL purchase alone won't appear on your credit file. However, Klarna started to report all purchases with their BNPL agreements from June 2022. 
Loan companies and credit card issuers have started asking if you use BNPL on some applications. This is to uncover what other debts you have, which may not have appeared on a credit search. 
I'm on a debt solution. Can I use Buy Now Pay Later?
Some debt solutions prevent you from taking out other forms of credit while you're using the debt solution. 
If you can apply for BNPL regardless of your current debt solution, the outcome of your application will depend on the BNPL provider. 
Why was I not eligible for Buy Now Pay Later?
The BNPL company might reject your application for BNPL credit due to your credit score. 
A soft or hard search will give the lender enough information to make a decision, and your credit score could stop you from acquiring a BNPL agreement to pay for products. 
What are the alternatives to Buy Now Pay Later?
The best alternative to Buy Now Pay Later is to save your money and make the purchase without requiring a BNPL agreement. This is the only way to ensure you won't get into debt and have to pay expensive charges. 
If this isn't possible because you need to make an emergency purchase to maintain essential living standards, you might want to consider other funding options, community support or speak with Citizens Advice.
One type of credit option which is comparable with BNPL schemes but may offer lesser charges and more time to repay is an authorised bank overdraft. You might want to consider increasing your bank account overdraft to make essential purchases instead.  
Contact Citizens Advice or charities for personalised support
You can get free and confidential advice and support based on your exact circumstances by contacting Citizens Advice or speaking with a debt charity, such as StepChange. 
If you're experiencing BNPL debts, it's highly recommended to seek personalised advice from these trusted organisations.
Are you struggling with unaffordable debt?
Affordable repayments
Reduce pressure from people you owe
Lower monthly repayments
Get started