It's sometimes easy to let debt get out of hand. Most of us have to borrow money or take out credit these days, particularly with the world as uncertain as it is at the moment. Yet when you can't pay back what you've borrowed, things can get pretty serious pretty fast. In such circumstances, you might find that companies like Debt Squared start circling, trying to force you to pay your debts or take your belongings. We take a look at some commonly asked questions about Debt Squared, as well as some solutions for what to do if they get in touch.
It's not your fault. Complaints to the Financial Ombudsman have risen this year from 830 to 2,006, so it's safe to say that you're not alone.
Deal with your debt today and feel amazing tomorrow.
Who is Debt Squared?
The Debt Squared group was established in 2008. They're a company that provides a variety of services surrounding things like recovering debt, evicting people, and processing forfeiture of lease issues. They're also part of the Clearway Group, which is an international organisation that specialises in protecting and managing property.
Debt Squared's head office address is Greenside House, 5 Portal Business Park, Eaton Lane, Tarporley, Cheshire, CW6 9DL. You can reach them on the phone using +44 (0)800 002 9049, and via email at [email protected]
Don't worry, here's what to do!
You could get rid of debt collectors by writing off some of your debt.
There's 7 debt solutions in the UK, choosing the right one can take years off your debt, but the wrong one can be expensive and drawn-out.
Start our calculator to find your best debt solution:
Why are they contacting me?
There could be several reasons why Debt Squared is getting in touch with you. However, the most likely reason is that you have an unpaid debt that you've been ignoring. In such cases, the original creditor will have tried to recover the money themselves. If they're unsuccessful, they'll then refer the case to a company like Debt Squared.
In more serious situations, the debt process could have escalated. If a debt collection agency has been unsuccessful, a County Court may have granted an enforcement agent permission to recover debt. This essentially means that a company like Debt Squared can act as a bailiff to get you to pay your debt.
Are they a trustworthy company?
When you receive a call or letter from a company you don't recognise and have never done business with before, you should always check whether they're legitimate. This is especially true when it comes to money matters and debt collection. There are some useful places you can look to make sure a company is real and authorised to carry out debt collection.
Perhaps the best place to look is Companies House. This is a website that details information of all the businesses that are registered to operate in the UK. Here, we can see that Debt Squared are indeed registered with the number 06729253. This shows that they are legally allowed to operate in the UK.
So, if you've received contact from Debt Squared, there's a high chance that it is real and you need to take the matter seriously.
Feeling like Chandler?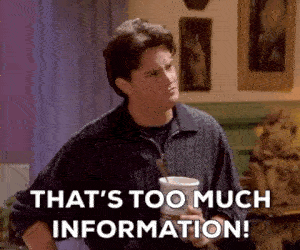 Is all this information starting to feel overwhelming? Don't panic! I've put together a 4 question calculator so you can quickly and easily find the best debt solution for you.
Answer the four questions now.
What's the difference between debt collection and enforcement?
One question that's often asked is what the difference is between a debt collector and an enforcement agent. Although the terms might seem like they can be used interchangeably, they are in fact very different.
Let's start with a debt collector or debt collection agency. These are companies that are hired by creditors when they've tried and failed to reclaim money that they're owed. The debt collection company will then try and recover the debt, usually on a no win no fee basis. They have no additional powers than the creditor, and often rely on the name to intimidate people into paying.
On the other hand, an enforcement agent (known as a bailiff) has court-appointed powers to recover the debt. This usually happens after the creditor or debt collection agency has taken you to court for not paying what you owe. If a court appoints a bailiff, they can come to your home and demand that you pay. If you don't, they can seize your belongings to cover the value of the debt.
Although debt collection agents can visit your property, they have no legal powers to enter it. And, even if you invite them in, they cannot take anything that belongs to you. Bailiffs, on the other hand, can force entry to your home, seize your vehicle, and have several other powers.
What should I do if a bailiff visits?
Dealing with Debt Squared debt collection and enforcement can seem like a daunting prospect. When a bailiff visits, it can certainly be unpleasant. However, by knowing what to do, you can stop the bailiff at your door. Here are some steps you should take:
Close and lock your doors and windows
Get proof of who they are, preferably without opening your door to them
Check their certification and whether they can force entry
Do not let them in
Get proof of the debt you owe and who the creditor is
If it's not your debt, tell the bailiff you'll contact their head office to prove it
If it is your debt, tell them you'll contact their head office to arrange payment
What happens if I don't pay Debt Squared?
If you refuse to pay an enforcement agent like Debt Squared, things can continue to escalate. If a court has issued a CCJ and sent the bailiffs round, it's usually because you've already refused to pay the fine. Of course, you don't necessarily have to pay Debt Squared when they're at your door. You can contact their head office to negotiate a repayment plan that works with your current financial situation.
If you continue to refuse, they could take further court action against you. Depending on the type of debt you owe, you could face bankruptcy or even jail time if you refuse to pay.
Where can I get help with debt?
If your debts are mounting and you aren't sure where to turn, don't panic. There are several places where you can get free, impartial advice about your situation. We've listed some of the places you might turn to for help:
StepChange. A debt charity that provides support and advice.
National Debtline. Another charity that provides resources to those struggling with debt.
Citizens Advice. To talk with someone about your situation, this is a good choice.