There are some fantastic debt charities out there, so why might you choose to get support from the Debt Support Trust? We bring you all the key information on who the Debt Support Trust are, what services they offer, and the biggest question of all – should you use them?
Read our Debt Support Trust review now to learn more!
Who Are the Debt Support Trust?
The Debt Support Trust is a registered UK charity that helps people who have money worries relating to debt. The charity claims to have helped people accumulating over one-million pounds of debt to date, equalling thousands of debtors. The charity is recognised and monitored by the Financial Conduct Authority (FCA) and is based in Scotland but can assist with debtors in every corner of the UK.
Find your best debt solution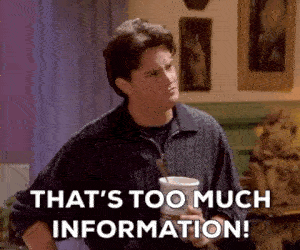 Is all this information starting to feel overwhelming? Don't panic! I've put together a 4 question debt calculator so you can quickly and easily find the best solution for you. Answer the four questions now.
Services at the Debt Support Trust
The Debt Support Trust offers a number of debt services that relate to free debt advice:
Tailored debt advice
Debt tests to evaluate the best debt solutions for you
Face-to-face debt advice (Glasgow only)
Money help and debt solution information
For example, you might take Debt Support Trust's debt test and they could then recommend you try to get an IVA agreement as your debt solutions. They will only recommend debt solutions that are suitable for you.
An IVA is a common solution for debtors who have more than one debt and the total amount of debt they owe is above £1,700. The solution gets all creditors to agree to monthly repayments for five years (hence why it is only for bigger debts) and after the five years are up, you become free from all debt.
Even if you haven't paid back all the money owed, you still wipe away all your debts. Some people find that an IVA can write off as much as 90% of debt!
Debt Support Trust Customer Experiences
The Debt Support Trust appear to have a lot of fans online. Here are some reviews from debtors that have used their services:
"Life changing support which I can never thank you for. The trust and their volunteers and advice team were great."

[Trustpilot]
"Though Stewart gave good advice when I spoke to him. A good Celtic fan as well, added bonus!!"

[Trustpilot]
"I've turned a corner and I, for once, feel lucky. Debt free and I couldn't have got here without The Trusts help. The charity is worth a call, even for 2nd advice."

[Trustpilot]
Debt Support Trust FAQs
Is the Debt Support Trust a registered charity?
Yes, the Debt Support Trust is a registered charity and their charity registration number is SC041902. You can check this for peace of mind.
Does the Debt Support Trust only help people in Scotland?
The Debt Support Trust is based in Scotland, but they are helping people remotely throughout the UK. Whether you live in Scotland, England, Wales or Northern Ireland, Debt Support Trust can help you.
What debts can the Debt Support Trust help with?
The types of debts that Debt Support Trust help with are unsecured debt, such as personal loans, utility bills, catalogue debt and credit cards. They can even help with council tax debts as well. Speak with them directly to understand if they can help with your specific debt problem.
Is the Debt Support Trust free?
Yes, Debt Support Trust is a registered charity and are not out to make a profit. They provide their debt advice services for free just like many other UK debt charities.
How can I get Debt Support Trust debt advice?
There are three ways to get debt advice from the Debt Support Trust. You can call them on a freephone number (we have added this number to the bottom of this review), or you can email them. The third way to get debt advice is by filling out the debt test on their website. In just 15 minutes you could get a recommendation from the charity's advisors.
Can I get face-to-face debt advice?
There is even the possibility to get free debt advice by speaking with one of their team in person. However, this is only available from their Glasgow location so you will need to live close to their office or be willing to travel for face-to-face help. You will need to book an appointment in advance too!
Do I have to take the advice of Debt Support Trust?
No, any advice you receive from Debt Support Trust is completely free and doesn't come with any obligations. If you don't want to follow the recommendations they suggest, you don't have to.
Will Debt Support Trust get me a debt solution?
The Debt Support Trust offers advice on which debt solutions may be best for you. They have more information on these different solutions on their site, but they do not provide these solutions themselves. They can help you find how to get the help of people who do provide them (and these people could charge).
Can the Debt Support Trust stop my creditors calling?
Due to the reasons above, Debt Support Trust do not directly stop your creditors from calling. But if you chose a debt solution, there is a good chance that creditors would stop calling because an agreement to repay had been reached.
Do we think you should use the Debt Support Trust?
MoneyNerd believes that the Debt Support Trust is a good charity that really wants to help debtors. They won't judge you and they will do their best to provide good recommendations. There is no harm or cost in using their services.
If you want more detailed information (that is still really easy to understand) on any of the possible debt solutions, you can find that with us at Money Nerd!
Contact Details for the Debt Support Trust
Address:
Claremont Office
112 Cornwall Street South
Kinning Park
Glasgow
G41 1AA
Contact number:
0800 085 0226
Website: