Hillesden Securities Ltd Debt Collectors – Do You Have to Pay?
For free and impartial money advice and guidance, visit MoneyHelper, to help you make the most of your money.
Do you feel under pressure from Hillesden Securities Debt Collectors? Are they asking you to pay back debt that you are unable to repay? Do you not recognise the debt, or think you have already paid this? Are Hillesden Securities Debt Collectors saying they will take you to court? If you have any of these queries with these debt collectors or similar concerns, this is the article for you. You might not need to pay them back!
It's not your fault. Complaints to the Financial Ombudsman have risen this year from 830 to 2,006, so it's safe to say that you're not alone.
Deal with your debt today and feel amazing tomorrow.
Beating Debt Collectors
There are several ways to deal with Hillesden Securities debt collectors and improve your finances.
Choosing the right way to tackle your debt could save you time and money, but the wrong one could cause even more harm.
It's always best to find out about all your options from a professional before you take action.
Fill out the 5 step form to get started.
Who Are Hillesden Securities Ltd?
Hillesden Securities Ltd, which also trades as Hillesden Finance, Hillesden Leasing, Direct Legal & Collections and dlc, are a debt collection agency. They are part of the Cabot Credit Management group of companies. The company collects debts on behalf of businesses and government organisations and it also buys debts at a discount, hoping to make a profit when the full amount owed has been collected.
Are you struggling with debt?
Affordable repayments
Reduce pressure from people you owe
Stop interest and charges from soaring
Get started
Why Are Hillesden Securities Ltd Contacting Me?
Have you received a letter from this debt collector? I'll buy it off you for £5
You will have been contacted by Hillesden Securities Ltd because they believe that you owe money. Initially they will probably have sent you a letter in the post, although if they have your phone number they may also have sent you a text message or tried to phone you to discuss the debt.
This money could be money that you owe to one of Hillesden Securities Ltd's clients, but if Hillesden Securities Ltd have bought the debt, you will now owe the money to Hilleden Securities Ltd instead. Either way, they are legitimately entitled to attempt to collect the outstanding money.
What Should I Do if Hillesden Securities Ltd Contact Me?
The first thing to remember is that you don't need to panic. Debt collection agencies scare most people and in fact, many of them use this fear factor to help them secure debt repayments. However, you don't need to be afraid. They cannot send you to prison and they cannot force their way into your home.
But they will be extremely persuasive and will use everything available to them to try to get the money repaid. Some of their people may even overstep the mark and break the rules in an attempt to extract the money from you. It is important that you know what they can and cannot do so you do not fall for any traps.
Feeling like Chandler?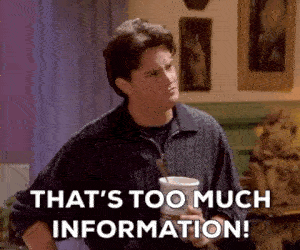 Is all this information starting to feel overwhelming? Don't panic! There's plenty of help available. You can get started below.
Do You Actually Owe the Money?
Just because Hillesden Securities Ltd claim that you owe money it doesn't automatically mean that you do actually owe it. There are a number of reasons that you might not, such as the debt having already been repaid or the debt being owed by someone else. It could even be an unenforceable debt because it is statute barred. Even if you do owe money, the amount being claimed may be incorrect.
A debt collection agency must be able to prove that you owe the money. If it cannot do that it must mark the debt as settled. If you don't think that you owe the amount that is being claimed the first thing you should do is to write to Hillesden Securities Ltd asking them to prove that you are liable for the debt.
I Owe the Money. What Next?
If you definitely owe the money there is no point in ignoring Hillesden Securities Ltd and hoping that they will give up. The letters, phone calls and text messages will continue and they may visit you at your home.
If they do visit you at home, they have very limited powers. They cannot enter your home unless you invite them in, and in fact, you should not invite them in. They are not allowed to take any of your property unless you consent to them taking it.
They will try to get payment from you while they are at at your doorstep, but you should not do this even if you can afford to pay them. In fact, you should not allow them to pressure you into agreeing anything on the doorstep and should ask them to put any proposal in writing so you can consider their proposal properly.
The easiest way to stop Hillesden Securities Ltd from writing, phoning, texting and visiting is to repay the debt. However, most people are unable to settle their debt in full. If you're in that situation, there are a number of alternatives.
Repayment Plans
If you cannot afford to settle the debt in full, Hillesden Securites Ltd should agree to a repayment plan. Under a repayment plan, you agree to settle the debt in instalments.
To set up a repayment plan, you will need to calculate how much you can afford to repay by working out your weekly or monthly expenses and comparing that figure to your income. It is important to make sure you include all of your expenses to ensure that the repayment plan is affordable. There is no point agreeing to a repayment plan if you are unable to make the repayments.
If you have several people chasing you for money that you owe, an alternative is a Debt Management Plan. Under a Debt Management Plan, the debt management provider will negotiate lower repayments with your creditors. You then pay one single monthly payment to the debt management provider and the debt management provider pays all of your creditors.
Lower monthly repayments means that your debts will take longer to be completely repaid so you will be making repayments for longer. However, the repayments will be more affordable.
Also, although not all debt management providers charge a fee, some do, so you should check whether the debt management provider you plan to use intends to charge a fee before deciding whether to go down this route.
Full and Final Settlement Agreements
It may be possible to persuade Hillesden Securities Ltd to accept a lower amount in full and final settlement of the debt if you have no way of making monthly repayments but have a lump sum available to you.
As an example, let's say you owe £1,000 and have absolutely no spare income that you can use to make repayments towards that debt. However, if you have just had a £500 windfall Hillesden Securities Ltd might accept that £500 in full and final settlement and write off the rest of the debt.
If you are offered a full and final settlement figure, make sure that you get the agreement in writing before you make the payment to ensure that there are no misunderstandings. In the example above, you wouldn't want to pay the £500 only to find that Hillesden Securities Ltd kept chasing you for the "remaining" £500, claiming that there hadn't been any agreement.
What if I Cannot Afford to Pay Anything?
If you cannot afford to pay anything, you will need to consider some form of insolvency.
For people on low incomes who owe relatively small amounts and have no assets, that probably means a Debt Relief Order. Under a Debt Relief Order, your debts are frozen for a year. At the end of the year unless your financial situation has improved your debts are written off, although they remain on your credit history for five years after they have been written off.
Debt Relief Orders are a quick way to become debt free. However, there is a £90 fee that has to be paid up front and there are some fairly serious restrictions that will apply to you during the year that your debts are frozen.
An alternative is an Individual Voluntary Arrangement. Under an Individual Voluntary Arrangement you agree to make repayments to your creditors for a period of time – usually five years – and at the end of that period, any remaining debt is written off.
Individual Voluntary Arrangements mean that takes much longer to become debt free than it does if you use a Debt Relief Order. However, there is no up-front fee with an Individual Voluntary Arrangement and unlike Debt Relief Orders, Individual Voluntary Arrangements are available to people who own their own homes and/or cars. Those people are usually allowed to keep their home and/or car.
Finally, you could consider bankruptcy. If you declare yourself bankrupt your debts are immediately written off. As with Debt Relief Orders, there are some fairly serious restrictions that will apply to you for a year, but other than that this is a fairly quick way to become debt free.
The downside of bankruptcy is the fact that there is a £680 up-front fee if you declare yourself bankrupt. Also, you could well lose your house and your car, and depending on your job you could find that you lose your job as well.
Who are Hillesden Securities Ltd Debt Collectors?
DLC Debt provide customers with a range of credit management services, and these include both debt collection and data management. This is a registered company in the UK and is a division of Hillesden Securities Limited.
See my most popular post on how to get a refund.
There are several coptions available to you when dealing with debt problems, and some will be better than others, depending on your situation situation.
One of the most popular options is a debt management plan or even an IVA – which is an option for allowing you to write off a large amount of your unsecured debt. It is important to take advice on this and understand your income and expenditure in more detail before you decide what to do. Debt management programmes and IVA's are not for everyone. This is some more information on managing your debt problems.
An alternative option for a type of loan includes the 'logbook loan' which many people use to help deal with their debt problems. This loan is secured on your car, but the good thing is that you are able to retain the car and also keep your cash too! This means it is a good option for many people, as it unlocks the equity in your vehicle while allowing you to retain your vehicle, as you do not need to sell the car. If you wish to apply for a logbook loan click here.
Another option to consider is a no credit-check guarantor loan. If you have a poor credit rating, this is particularly useful, as your own credit rating is not taken into account. You need to find someone who will be willing to act as a guarantor for you. Most people opt for a friend or family member. If your finances aren't particularly good and your credit rating has taken a hit, this can be an attractive option. So click the following link for Unsecured Loans that don't require any credit check.
If you want to opt for a debt management plan, we can provide you with a whole-of-market service, which includes a range of debt management experts, who are on our panel. No matter what your circumstances may be, your application will help you find the right plan, which will allow you to achieve the optimum outcome for your situation. This also means there are no minimum requirements for debt levels or income.
So apply for a debt management plan using the form below.
Hillesden Securities Ltd Debt Collectors Contact Details
Name: Hillesden Securities
Also Known As: Hillesden Securities Ltd, Hillesden Secs, Hillesden Securities Brackley, Hillsden Secs, Hillsdon Secs, Hillesden Dect Collectors, Hillesden Securities Debt Collectors, Hillsden Securities, Hillsden Securities Ltd, Hillsdon Securities Ltd, etc.
Address: Buckingham Road, Brackley NN13 7DN
Telephone: 01280 707519 – BUT DO NOT PHONE HILLESDEN SECURITIES.
Fax: 01280 707523
Email: username @DLcollect.co.uk
Extra Data: This is one of the trading names of Direct Legal & Collections. See below.
Hillesden Securities and the Truth About Your Debt
Hillesden Securities Ltd is a debt purchasing firm that has purchased your debt account from the original creditor, usually a bank (or in some cases another debt collecting agency) for much less than the value of the original account and is trying to get the full value from you.
Hillesden Securities Limited will try to use all kinds of methods to try to get you to make payment so they are able to profit from the fact that you are not aware of the law. It is highly likely that you have already had bad dealings with them in the past, either by phone or by letter. They may try to contact you at times they know are unexpected to you, and inconvenient. They might send you official drafted letters, which threaten to take you to court. Thee other possible include trying to make a charging order on your property or in some way bring about your destitution.
You should request that Hillesden Securities provide you with a copy of the original contract when you took out your loan or credit card.
If you wish to find out if qualify for an IVA or can benefit from a debt management programme, you can try theIVA Test. It is completely free to apply for this, and you will be protected by the consumer laws regarding debt management at all stages. You can click here to go to the application form.
More Data On Hillesden Securities
I quote from the excellent Consumer Action Group forum; "Hillesden Securities Ltd is part of the privately owned Faccenda Group, owned by Robin Faccenda, a chicken farmer with a £75million personal fortune, according to the Sunday Times Rich List. They trade as Direct Legal & Collections".
Hillesden Securities is the same company as Direct Legal & Collections. These twin bullies specialise in turning unsecured delinquent and written-off accounts into secured debts by means of court orders. All the better to terrorize people. The value of the delinquent debt thus processed is, of course, far greater than in its 'raw' condition, and debt purchasing companies regularly sell these more valuable types of account among each other to the detriment of everyone else. All the more reason why the securitization of delinquent accounts should be outlawed.
If you have any information that you would like honest people to know about Hillesden Securities then send us an email in complete confidence and we will try to corroborate it with the clowns involved.
Summary
If you've been contacted by Hillesden Securities Ltd you don't need to panic. They aren't going to break down your door, storm into your home and take all of your belongings.
However, if you ignore them they will keep hassling you. They will also use high pressure techniques so avoid agreeing to anything in the heat of the moment in an attempt to get rid of them, and get everything in writing.
Thankfully, there are a number of options available to you even if you cannot afford to repay the debt. Being contacted by Hillesden Securities Ltd isn't as bad as you think.
References
CONC 7.3 Treatment of customers in default or arrears (including repossessions): lenders, owners and debt collectors
CONC 7.9 Contact with customers
Are you struggling with debt?
Affordable repayments
Reduce pressure from people you owe
Stop interest and charges from soaring
Get started