Mercia Utility Services Limited – Who Are They? 2022
For free and impartial money advice and guidance, visit MoneyHelper, to help you make the most of your money.
Who are Mercia utility Services Limited and do you have to pay them? This company might have recently contacted you asking you to pay an older debt. So, is this a scam or do you really have to pay? We discuss all your viable options below!
Beating Debt Collectors
There are several ways to deal with debt collectors and improve your finances.
Choosing the right way to tackle your debt could save you time and money, but the wrong one could cause even more harm.
It's always best to find out about all your options from a professional before you take action.
Fill out the 5 step form to get started.
What is Mercia Utility Services Limited?
Mercia Utility Services Limited is a company that chases unpaid accounts and arrears for other businesses. As such, they are a debt collection company, but they are not bailiffs. The company's head office is based in Tamworth, Staffordshire.
They will try to recover supposed debts by sending letters and even threatening litigation. If you've received one of these letters, you should keep reading!
Is Mercia Utility Services Ltd a legit company?
Mercia Utility Services is a legitimate company that is registered in England (11882038). You may assume they're a scam company because they are asking for money when you haven't had any dealings with them previously.
But remember, the reason you haven't heard of them before is that they're chasing the debt on behalf of another company. Mercia is probably charging a fee or taking a commission for this service.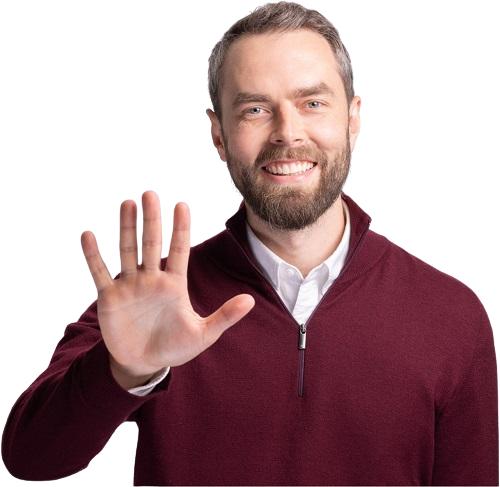 Are you struggling with debt?
Affordable repayments
Reduce pressure from people you owe
Stop interest and charges from soaring
Get started
Who does Mercia Utility Services work for?
Mercia Utility offers its debt collection services to all types of businesses from different industries. They might chase unpaid utility and energy company debt, but despite what their name suggests, they also work for other businesses outside of this niche.
Shocking Mercia debt collection tactics!
There are some really concerning reports online regarding the tactics Merica Utility Services Limited will use to try and recover unpaid debts. Here is just one example:
"Agent from Mercia Utility Services claimed he was requesting access to private property to "get a meter reading for OVO" but in fact was lying and handed me a folded piece of paper with an "Intent to gain warranty of entry". Attempting to gain entry to private property under false pretence is a criminal offence."
On top of this, the Mercia Utility website states they will make three site visits if you refuse to pay the debt. However, Mercia field workers have no right to come to your home and they must leave when you ask them to do so. They are not bailiffs and shouldn't pretend they have the same powers as bailiffs.
If they do, you can report them to the Financial Ombudsman Service.
Have you received a Mercia Utility Services debt letter?
Mercia Utility Services send debt letters to the people they think owe their client money. Sometimes they send multiple out hoping the real debtor will come forward and pay.
These debt letters are really called Letters Before Action or an LBA for short. They tell the debtor to pay by a deadline and if they don't, they may be taken to court which could result in more fees to pay.
The letters are scary and are designed to make you pay out of fear!
Will Mercia really take legal action against you?
Mercia won't take legal action against you but the client they're representing might. Their client may decide that they are certain they are owed the money and start legal proceedings. If you don't defend yourself a County Court Judgement (CCJ) could be issued and you'll be legally obligated to pay. If you still don't pay you could face real bailiffs.
However, if the client doesn't want to start litigation then you'll never be issued with a court order and never become legally made to pay. Even when the client doesn't want to take the matter further, Mercia could still threaten court action as a scare tactic. They hope you'll get so worried that you back down and pay up.
Can you ignore a Mercia Utility Services debt letter?
Due to the possibility of legal action and everything that comes with it, you are not advised to ignore a Mercia Utility Services debt letter.
So, does that mean you should pay Mercia Utility Services Limited?
Feeling like Chandler?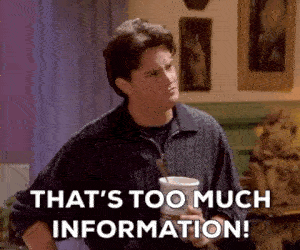 Is all this information starting to feel overwhelming? Don't panic! There's plenty of help available. You can get started below.
Should you pay Mercia Utility Services?
You may have to pay Mercia utility Services to prevent court action when you really do owe the money. But you don't have to pay Mercia straight away. There is an effective way to respond to Mercia Letters Before Action without paying. And this way you haven't ignored them either.
Find out how to respond by reading on!
How to respond to Mercia Utility Services
Respond to Mercia Utility Services debt letters by asking them to prove you're the one who owes the money. They are supposed to send this proof initially, but debt collection agencies rarely do.
You can use our letter template to firmly ask for proof and state you won't pay until it has been supplied. They should respond with a copy of a signed contract or agreement on which you've defaulted on. They cannot just re-state that you have a debt with a specific company.
If they don't provide the proof but keep asking for payment, you can consider ignoring these letters. But keep a copy of your proof of the debt request letter. If the client decides to take you to court, you can let the judge know your request for proof was ignored.
If they do supply the proof, you should consider paying the debt to avoid legal action. Assuming they won't take you to court is a risk. If you cannot afford the full debt, you may be able to arrange an affordable payment plan with Mercia.
Another way you might not have to pay
Debts that have become too old to be collected cannot be taken to court, which means you can never be legally forced to pay or face bailiffs if you don't. Check your Mercia debt is still enforceable before asking for proof of the debt.
More debt collector FAQs are answered here
We hope you got what you came for and know how to fight back against Mercia. If you have further questions about debt, you'll find lots of answers on our debt info hub.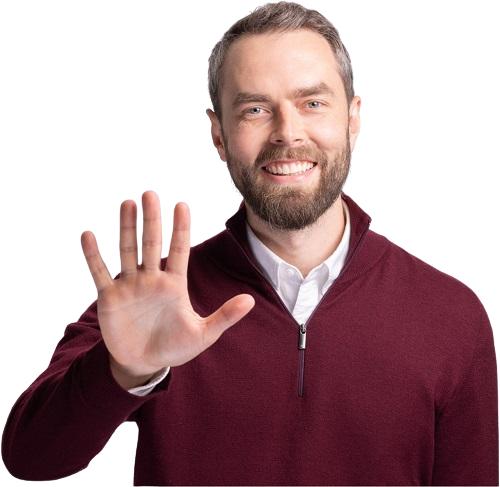 Are you struggling with debt?
Affordable repayments
Reduce pressure from people you owe
Stop interest and charges from soaring
Get started