If you are struggling to deal with debts and live in Scotland, you might want to consider the free services available at StepChange Debt Charity Scotland. They can offer you free debt advice and a range of Scottish debt solutions that you could be suitable for – and benefit from.
Learn more in our StepChange Debt Charity Scotland review complete with FAQs, contact details and much more.
What Is the StepChange Debt Charity Scotland?
Step Change UK is a charity that helps people wanting to get rid of their debts, and it is funded by banks, financial institutions and even the UK Government in part. The StepChange Debt Charity Scotland doesn't really exist because Step Change UK covers all of England, Wales, Northern Ireland and Scotland.
The reason that the term "StepChange Debt Charity Scotland" is so popular is because debtors who want to get out of debt in Scotland must use different methods and debt solutions compared to the rest of the UK.
As you will see in the following section, the services offered by Step Change UK are different for Scottish residents.
Services at StepChange Debt Charity Scotland
Step Change offer one of the biggest selections of debt solutions to UK debtors. You can get help with Debt Management Plans, IVAs and bankruptcy advice with them. But none of these debt solutions are relevant to Scottish debtors, which is why Step Change also offer:
Sequestration
Debt Arrangement Scheme (DAS)
Protected Trust Deed
Minimal Asset Protection
These Scottish debt solutions can help people in debt who live in Scotland. The services listed will be able to help people with smaller debts and people who are dealing with large debts that they cannot afford to repay.
The Debt Arrangement Scheme is one of the most popular choices for Scottish residents who want to make monthly payments to get rid of their debt. In some regards, it is similar to the Debt Management Plans (DMPs) that the rest of the UK's debtors use.
Find your best debt solution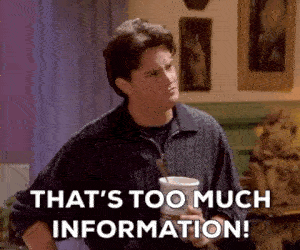 Is all this information starting to feel overwhelming? Don't panic! I've put together a 4 question debt calculator so you can quickly and easily find the best solution for you. Answer the four questions now.
StepChange Scotland Reviews
Step Change UK has some incredibly good reviews online, especially if you take a look on Trustpilot. You will find many reviews stating that StepChange Scotland changed lives, like this one:
"Step change are the only debt company you should ever trust! With one phone call they changed my life and took the weight off my shoulders that I had sat and cried for months over."

[Trustpilot]
But they haven't managed to please everyone…
"Appalling customer service two and a half months and still nothing set up, get emails every other day asking for more information. Now having to go to a debt management company because this is making my mental health worse."

[Trustpilot]
StepChange Scotland FAQs
Is the StepChange Debt Charity Scotland real?
StepChange is a real charity and registered as so in the UK. You have nothing to worry about when dealing with StepChange workers. But "StepChange Debt Charity Scotland" is not exactly a real thing, it is a term used to identify the departments within the charity which help Scottish debtors because of their different debt solution needs.
What does StepChange debt charity do?
Step Change provides help with debts. They do this through a number of Scottish debt solutions, but they can offer generic help too, such as budgeting support and help with financial literacy.
What debts can StepChange help with?
Step Change can help with most types of debts that individuals get into. They can help people who have gotten into debt through store cards, credit cards, personal loans, rent arrears and much more.
To find out if the Step Change debt charity Scotland can help you, it is best to speak with them directly or consult their website.
Can you go to jail in Scotland?
You cannot be put in jail for being in debt in Scotland. The law changed in 1880, and since then, debt is not an offence worthy of imprisonment in Scotland.
However, there are some exceptions, such as not paying child maintenance and for failing to pay contempt of court fines.
Does Step Change have a Scottish address?
Yes, although the head office for English debtors is in Leeds, Step Change also has a Scottish office based in Glasgow. You can find this at the bottom of our review.
How do I contact Step Change Scotland on the phone?
We have provided the Step Change debt charity Scotland contact number at the end of this guide as well.
How long will a DAS stay on your credit file?
Any payment made through a DAS will remain on your credit file for six years before dropping off.
Will Step Change debt charity Scotland stop debt letters?
They may be able to stop communications with your creditors if they manage to arrange a debt solution that they agree to. But even when debt solutions are agreed, there is no guarantee that communications will stop straight away, or at all.
Can I get bankruptcy help with StepChange Scotland?
Yes and no.
People in Scotland don't apply for bankruptcy but apply for the Scottish equivalent, known as Sequestration. The StepChange debt charity Scotland can help you with Sequestration if it is the best course of action for you (which they can also advise on!).
Does Money Nerd Recommend the StepChange Debt Charity Scotland?
Yes, StepChange has proven to be a helpful, cost-effective and professionally run charity for the whole of the UK. Scottish debtors do not have as good an opportunity to get free debt help and debt solutions anywhere else.
We wouldn't hastate to point Scottish residents in debt towards the StepChange Debt Charity Scotland. Grab their contact details right below!
Contact StepChange Debt Charity Scotland
Address:
2nd Floor
Finlay House
10-14 W Nile St
Glasgow
G1 2PP
Contact number:
Website: