Can't Pay Back Your Loan – What Can You Do?
If you don't have the money to pay back your loan? There are a number of things that you can do. Follow the steps below.
What You Should Do When You Can't Pay Back Your loan
When you have a loan that you can't pay back, it can be very stressful. However, don't panic, there's a few things you can do to sort it out. To help, we're going through the things you need to do when you've got a loan you can't pay
Speak to your loan company
The first thing you need to do is talk to the loan company, to tell them what's happening. Explain that you can't pay your loan, and tell them why. The loan company then has to do certain things by law. First of all, they have to tell you where to go so you can get debt advice. Then, they need to stop asking you to pay for a little while. This will allow you to sort out how you're going to repay the loan. You should speak to a loan adviser if you're unsure on how to pay the loan back. They're also not allowed to charge you interest or make you pay anything until you've sorted things.
They're also banned from constantly bothering you for the money. And they have to accept anything you can pay, even if it is just a small amount each month. Make sure you keep copies of anything they say to you. This includes any emails, letters or text messages. If they phone you, make sure you note down what was said. By doing that, you can prove there's been communication between you and them.
Cancel the payments which are being made
If you're having trouble affording everything, then you should cancel the payments to the company. When you took out the loan, the company will have spoken to your bank. They'll have set up an agreement which takes money from your account every month. To stop this, you'll need to ring up your bank and ask them to cancel the payments. Make sure you write down the two important dates. These are the date you cancelled the payment and the date you told the loan company. Just remember, you'll still have to pay it all back at some point.
Real life stories:
They [Oakam] took 2 payments from my bank instead of 1 and took 4 days to refund back to my account, they didn't answer the phone for 2 days after it happened, Totally unprofessional and the call centre staff don't have a clue

Jacki – Trustpilot
Make sure you don't roll your loan over
When you talk to the loan company, they'll want to offer to roll over your loan. This means that they'll put it back to the next month. This isn't something you want to happen, so make sure it doesn't. This is because you'll have to pay interest on that month still. The best thing to do instead is to get advice. Find out how you can best pay back your loan.
Feeling like Chandler?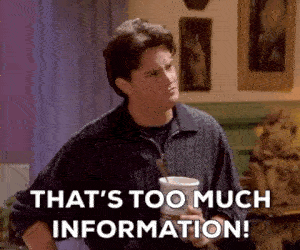 Is all this information starting to feel overwhelming? Don't panic! There's plenty of help available. You can get started below.
Real life stories about Advantis:
Bullies. Advidors all singing from a different hymn sheet. When a payment went out late due to payment date falling on a weekend they said i was in breach and it was my fault even though they had told me that the payment date would change if it fell on a weekend. Not helpful at all

Tracey– Trustpilot
Overall, that's what you should do when you have a loan you can't pay. It can be a stressful time, but try not to worry. Once the loan company has stopped bothering you, then you can come up with a plan.
Contacting a professional is the best way to make sure everything gets sorted. Once you've spoken to a professional, they'll be able to help you begin paying back your loan.
If you're thinking about setting up a temporary arrangement, check out my article on this here.
Good luck
Money Nerd
References
CONC 5.2A Creditworthiness assessment