P&J Debt Collection – Should You Pay? 2022
For free and impartial money advice and guidance, visit MoneyHelper, to help you make the most of your money.
Have you been contacted by P&J Debt Collection to pay an outstanding invoice? Whether you recognise the bill or not, this is the post for you. We cover all you need to know about P&J Consumer Debt Services and what to do when you receive one of their scary letters.
Beating Debt Collectors
There are several ways to deal with debt collectors and improve your finances.
Choosing the right way to tackle your debt could save you time and money, but the wrong one could cause even more harm.
It's always best to find out about all your options from a professional before you take action.
Fill out the 5 step form to get started.
What is P&J Debt Collection?
P&J Consumer Debt Services, also known as P&J Debt Collection, is a debt collection company based in Hemel Hempstead but serving the whole of the UK. They chase debtors on behalf of businesses and get them to pay with a self-acclaimed high success rate. The company has been in operation since 1980 and is fully authorised and regulated by the Financial Conduct Authority.
Unlike many debt collection agencies that work across different industries, P&J Debt Collection works exclusively in one industry.
Are you struggling with debt?
Affordable repayments
Reduce pressure from people you owe
Stop interest and charges from soaring
Get started
Who does P&J Debt Collection work for?
P&J is a debt collection agency that only chases debts on behalf of medical practitioners and medical businesses. They go after patients who haven't settled an outstanding invoice for a medical service. Therefore they work exclusively for private medical companies, such as plastic surgeons.
They use a business model where the private hospital doesn't pay anything upfront. The hospital will only have to pay P&J Debt Collection once they successfully recover some or all of the money.
Are P&J Debt Collection also bailiffs?
P&J are not bailiffs. They only chase debts at the start of the recovery process, whereas bailiffs are used as a last resort after a court order has been issued. Therefore, they shouldn't come to your home or make threats of taking your possessions over the phone.
If they do pretend to be bailiffs or have similar legal powers, you should report their behaviour to the Ombudsman Service. They could be fined!
So, how does P&J Debt Collection recover debts?
P&J Debt Collection will trace you and your contact information. It's likely they will be able to get this information from the private hospital or doctor. They will then email, call, or text asking you to pay in full.
It's likely they will ask you to get in touch if you aren't able to afford the debt. There might be payment plan options to make repaying affordable.
They will also send intimidating letters. More on this shortly. Keep reading!
P&J Debt Collection reviews
P&J Debt Collection has limited online reviews. On Trustpilot, they received a negative review from a client referencing the company's lack of communication and supposed lost records, which are preventing the client from pursuing court action.
P&J Debt Collection then replied to this review by suggesting the client wasn't willing to pay. It all looks a bit messy and unprofessional from the outside.
Feeling like Chandler?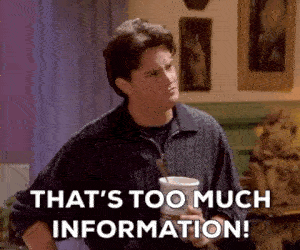 Is all this information starting to feel overwhelming? Don't panic! There's plenty of help available. You can get started below.
Have you received a P&J Debt Collection letter?
As mentioned earlier, P&J might send a letter to your home address. This letter will ask you to pay just like any calls you receive. But it may threaten legal action against you if you don't pay by a deadline they have set.
When a letter states this, it is known as a Letter Before Action. But will you really be taken to court for failing to pay?
Will P&J Debt Collection take you to court?
It's impossible to know whether P&J's client will pursue court action for the debt. Sometimes they might not, but you won't be able to tell. P&J may still make legal threats when their client doesn't want litigation. And that's because it's an effective worry tactic that encourages debtors to pay.
If you are taken to court, the claimant could ask the judge to issue a court order which makes you legally responsible to clear the debt. Ignoring a court order can lead to debt enforcement action, which could come in the form of (expensive!) bailiffs.
Can you ignore P&J Debt Collection?
Contrary to stories you might read online, ignoring a debt collection agency is risky. A small number of people might ignore a debt collection company and never have to pay, but you could be taken to court.
Does that mean you have to pay P&J Debt Collection?
Not ignoring them isn't the same as paying P&J. There are ways to react to P&J communications without having to pay immediately.
You could of course pay the debt if you recognise it as yours and want to get rid of it. This would also stop it from harming your credit score any further.
But what else could you do?
First, check if the P&J debt can be enforced
A lot of UK debts can become legally unenforceable after five or six years, depending on location. This would mean the debt cannot be subject to litigation. And without a judge able to tell you to pay, there is never an obligation to pay.
The debt that P&J are chasing you for might have already become too old to be recovered. You should check if this is the case, and if it is, tell P&J you won't be paying and ask their client to wipe the debt instead.
It's still enforceable? Here's your next step
Your debt might be still enforceable, but you still won't have to pay straight away unless you wish to. Instead, you could ask P&J Debt Collection to prove you owe the debt in a letter.
They must then send you evidence of the debt, such as a copy of the agreement you signed with the private hospital or clinic. Until this is sent, you don't have to pay. It's an effective way to reply if you want some breathing space or you want P&J to realise they have the wrong person.
Have another debt collection question?
If you have further questions or concerns dealing with P&J Debt Collection, it's worth getting in touch with a debt charity or Citizens Advice. They can provide personalised support. If you're after more generic info, you'll probably find it by starting on our debt info hub.
Are you struggling with debt?
Affordable repayments
Reduce pressure from people you owe
Stop interest and charges from soaring
Get started