Reventus Enforcement Agents Debt – Should You Pay?
For free and impartial money advice and guidance, visit MoneyHelper, to help you make the most of your money.
Debt collectors and bailiffs generally tend to have quite a bad name and it's no different for Reventus Enforcement Agents. Although the argument can be made that we all have to pay our debts, some of the tactics these agencies traditionally employ can be unpleasant.
So much so, that the laws and regulations surrounding bailiffs and debt collectors changed in 2014. Although the leash is now tighter, they can still be very persistent.
But what can and can't they do? We take a look at what to do about Reventus debt collection and what your rights are.
It's not your fault. Complaints to the Financial Ombudsman have risen this year from 830 to 2,006, so it's safe to say that you're not alone.
Deal with your debt today and feel amazing tomorrow.
Don't worry, here's what to do!
You could get rid of Reventus Debt Collection by writing off some of your debt.
There's several debt solutions in the UK, choosing the right one can take years off your debt, but the wrong one can be expensive and drawn-out.
Fill out the 5 step form to get started.
Who is Reventus Enforcement Agents?
Reventus Limited, also known as Reventus Enforcement, is an enforcement agency serving the South East of England, as well as the rest of the country, from their head office in Hertfordshire.
The company was previously known as Anthony Quinn Certificated Bailiffs Limited from 2003 until 2011.
As an enforcement agent, they're what was previously known as bailiffs. We'll use both terms in this article, as the latter is still commonly used.
They specialise in recovering debts, meaning they'll act on behalf of other companies to recover unpaid amounts. Despite the change in the law in recent years, they still have considerable power when it comes to recovering money.
If you're looking for their address, according to companies house, it's Suites 3 & 4 63-67 Athenaeum Place, Muswell Hill, London, England, N10 3HL. For the Reventus phone number, you can call 0330 122 1221.
If you're looking for Reventus debt collection Twitter, you're sadly out of luck. They don't have a social media presence.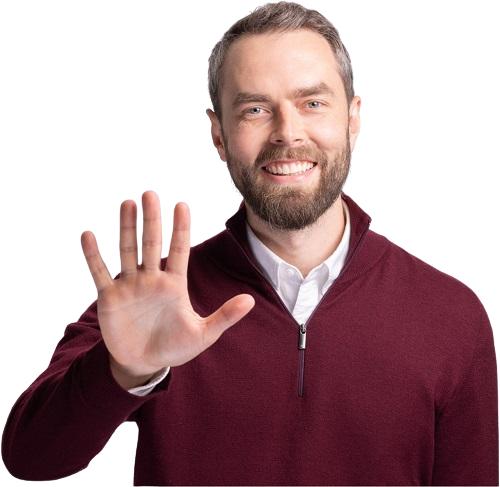 Are you struggling with debt?
Affordable repayments
Reduce pressure from people you owe
Stop interest and charges from soaring
Get started
Why are they contacting me?
If you've received a letter from Reventus Enforcement Agents, you might be confused and anxious. It's never nice getting a forceful message saying that you owe money.
So why are Reventus getting in touch with you? After all, you've probably never had dealings with them in the past.
As an enforcement agent, Reventus collect money on behalf of other companies. So, if you owe money to a company and have been ignoring letters and calls from them, they may pass it over to a company like Reventus.
Usually, you'll have ignored a 'final notice' letter, which means the bailiffs can get involved.
It's also possible that Reventus have bought the debt from someone else. So, the original creditor sells the debt for a fraction of its worth, and Reventus then make money by collecting the full amount, often by any means possible.
Are they a legitimate debt collector?
It's right to be cautious of any letter you receive from a company such as Reventus. There are always people out there who will try and scam the vulnerable, demanding money for a debt that never existed. So what about Reventus themselves?
Well, you can rest assured that Reventus is a real company. On Companies House, Reventus Limited is registered under company number 04714602. They're also members of the British Parking Association, the Institute of Revenues Rating and Valuation, and Civil Enforcement Association (CIVEA).
These memberships are important, particularly the CIVEA one. It means they have to follow certain rules and guidelines when dealing with your case. It also means they're a legitimate enforcement agent.
What are Reventus reviews like?
So, what do other people who have dealt with Reventus have to say about the company? Well, amongst bailiffs, they have a reasonably good reputation. Various industry bodies give them a good rating when it comes to their practice.
As for customers, as you might expect, things aren't quite so glowing. On Google, they have a rating of 2.3 out of 5. On Trustpilot, they average 3.2 out of 5. When looking for Reventus reviews, there are also several forum posts about bad experiences dealing with the enforcement agents.
Who do Reventus collect for?
One question that's often asked is who Reventus collect debts for. The company serves the whole of the UK, meaning that all kinds of businesses use them to recover money. Essentially, any company could use Reventus to recover money for them.
However, there are certain types of debt that they specialise in. According to their website, these are the services they offer:
As you can see, that's quite a broad range of things they collect for. When you look at the online reviews, many are about Council Tax and parking tickets.
Feeling like Chandler?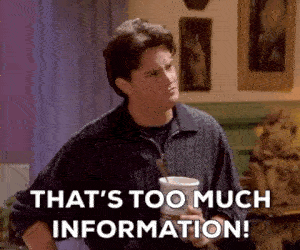 Is all this information starting to feel overwhelming? Don't panic! There's plenty of help available. You can get started below.
What's the difference between a debt collector and an enforcement agent?
Another common issue is whether Reventus is a debt collection agent or an enforcement agent, and what the difference is. There are some similarities between the two, as well as some significant differences. Here's what you need to know about each:
Enforcement agents. Previously known as bailiffs, these organisations have legal powers to collect a debt.

There are all kinds of debts they can collect, many of which are mandated by the law, such as CCJs and Council Tax. They can visit your home and reclaim your property.

Debt collectors. Debt collectors work on behalf of creditors (other companies). They rarely have more powers than the original creditor. They can visit your home, but they have no powers of enforcement.
As you can see, enforcement agents generally have more powers than debt collectors. There are some significant differences, as we'll see.
What powers do Reventus have?
There are certain legal powers that bailiffs have when it comes to debt collection. Thankfully, this means that you have certain rights and protections when interacting with them.
The most important thing to know is that bailiffs like Reventus have the power to visit your home to reclaim debts. If the court has permitted it, they can also take certain belongings to cover the cost of your debt. If you don't let them in or agree to pay them, they can even take items from outside your home, such as your car.
However, it's important to note that they can only take things like cash and 'luxury' items. This includes things like TVs, jewellery, antiques and games consoles.
Depending on the type of debt and how long you've refused to pay it, Reventus may be able to force entry into your house. They can only do this as a last resort, and can only use reasonable force to do so. In the following instances, they can't enter your home:
If you're a vulnerable person, or only those under age 16 are in
By barging or forcing their way past you
Before 6am or after 9pm
Though any opening other than your door.
Usually, they will only attempt entry for things like unpaid criminal fines, stamp duty or income tax.
Should I let Reventus onto my property?
In most circumstances, you do not have to let a bailiff enter your home. Although they might try and pressure you or tell you otherwise, they can only force entry if they have the relevant paperwork. Essentially, if you don't have unpaid tax debts or magistrates court fines, they can't force their way in.
Even if they do have the right paperwork, they won't be able to break down your door. They will usually employ a locksmith to gain entry.
So, what should you do if you get a visit from a Reventus enforcement agent? The first thing is not to panic. They should have given your written notice of their arrival. When they turn up, you'll want to get proof of who they are, such as an ID or certificate. You'll also need proof that they're from Reventus, in addition to details of what you owe. Finally, they must have the necessary paperwork.
You don't have to let them in to view these documents. Instead, you can ask for them through the door. Make sure to double-check all of the details. Unless they have the legal document showing they can force entry, you can ask them to leave. Tell them that you'll contact head office or use the Reventus pay online service.
It's worth noting that even if you do get rid of them first time, they will probably keep visiting until you settle the matter.
Do I have to pay Reventus?
We are all responsible for paying our debts eventually. However, there are certain circumstances when you might not have to pay Reventus.
You should check to make sure that any documents you receive from them are accurate. For example, they may have the wrong details on, be for another person, or be for a debt you don't actually owe. Compare their letter with your own records to make sure they match up.
Similarly, if the debt is an old one, you might not have to pay it. Certain types of debt that is over six years old might be what's known as statute-barred. This means they're not legally enforceable anymore.
A debt is statute-barred if neither party has acknowledged it or made a payment on it in at least six years. So if the creditor hasn't contacted you or issued a CCJ in that time and you haven't paid, it could be statute-barred.
What happens if I can't pay?
If you're in financial difficulty and can't afford to pay the entire amount upfront, the original creditor might settle for a payment agreement. This means you'll make regular payments of a set amount until the debt is clear.
If you refuse to pay, however, things could escalate. As well as a CCJ and visit from the bailiffs, the creditor could petition you for bankruptcy. This would mean you have to sell off your assets to cover the cost of your debt. It also has a lasting impact on your future ability to get credit.
If the matter goes to court, you might have to defend why you can't and won't pay your debt. If you continually refuse without good reason, you could face time in jail. However, this only happens in the most extreme circumstances.
What to do if you've been contacted by Reventus
So, if you receive a letter from Reventus debt collection, what should you do? Below, we've outlined some of the steps you should take:
Be active
Don't ignore Reventus. They're not going to just go away or leave you to it. They will try and enter your home and recover property. Instead, you should gather all the information you can about the issue. Doing so will make things a lot easier in the long-run.
Contact them
You'll want to be on the front foot when dealing with them. So, make sure to reach out to them. You might want to ask the original creditor to provide proof of your debt if they haven't already. Legally, they have to show evidence and a clear breakdown of what you owe and from when. If they can't, the debt isn't enforceable.
Pay them
If you have the funds to make a payment and they have proof of your debt, you will need to pay it. As mentioned, you can either pay the full amount or try and come up with a payment plan that suits everyone involved.
Getting help dealing with Reventus Debt Collection
If you're having difficulties with your debt, there are several places you can turn to for help. Below, we've outlined some of the best places to go for help and advice about debt:
National Debtline. With this free service, you can find resources developed specifically for those who are in debt. They also have a phone service and web chat.
Citizens Advice. This valuable resource has a dedicated debt and money section. If you want in-person advice, they also have local branches.
Debt advice. Again, for in-person advice, you can find local organisations that provide free advice about debt. A quick internet search should show the ones nearest to you.
Step Change. With this debt charity, you can get advice about your situation either on the phone, online, or in-person.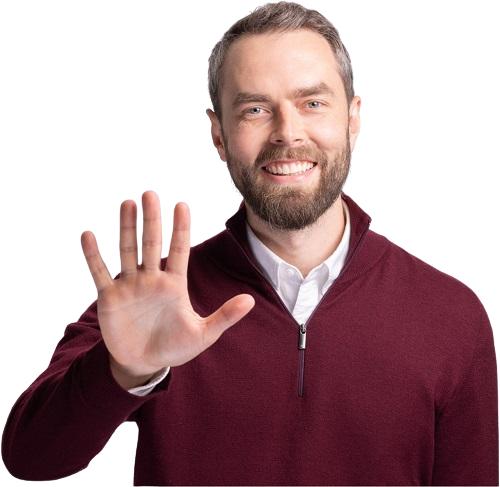 Are you struggling with debt?
Affordable repayments
Reduce pressure from people you owe
Stop interest and charges from soaring
Get started
References
CONC 7.3 Treatment of customers in default or arrears (including repossessions): lenders, owners and debt collectors