Fredrickson International Debt Collectors (Fredpay) – Must You Pay?
For free & impartial money advice you can visit MoneyHelper. We work with The Debt Advice Service who provide information about your options. This isn't a full fact-find, some debt solutions may not be suitable in all circumstances, ongoing fees might apply & your credit rating may be affected.
For free & impartial money advice you can visit MoneyHelper. We work with The Debt Advice Service who provide information about your options. This isn't a full fact-find, some debt solutions may not be suitable in all circumstances, ongoing fees might apply & your credit rating may be affected.
Featured in...
Receiving a surprise letter from Fredrickson International Debt Collectors (Fredpay) can be a bit scary. You might wonder if you really have to pay them.
Don't worry, you're not on your own. Every month, more than 170,000 people come to our website to find answers about debt.
In this article, we'll help you understand:
 Who Fredrickson International Debt Collectors are, and why they might be contacting you.
 If you really do owe money to Fredpay.
 What it means when a debt collection company "buys" a debt.
 How to check if your debt is really yours and if it is still valid.
 What you can do if the debt is real and you have to deal with it.
Remember, it's important not to ignore this. But it's also important to know your rights and options. We're here to help you make sense of it all. So, let's get started.
Beating Fredrickson International Debt Collectors
You could get rid of Fredrickson International debt collectors by writing off some of your unaffordable debt.
There are several debt solutions in the UK, choosing the right one could write off some of your unaffordable debt, but the wrong one may be expensive and drawn out.
Fill out the 5 step form to get started.
What is Fredpay?
Fredrickson International Ltd, also known as Fredpay, is a debt collection company that specialises in personal debts. They are a part of the Lowell Group, which is recognised as one of the most successful debt collection and debt purchase organisations in the United Kingdom. Fredrickson International focuses on the southern region of the country, whereas the Lowell Group is more concerned with the collection of debts in the northern region.
They also collect debts on behalf of companies such as Utility Warehouse, Capital One, O2, Littlewoods, and others.
There is a good chance that Fredrickson debt collectors are contacting you by phone or letter because they think you owe money to them. Because the original debt will not be to Fredrickson International, you may not recognise the name.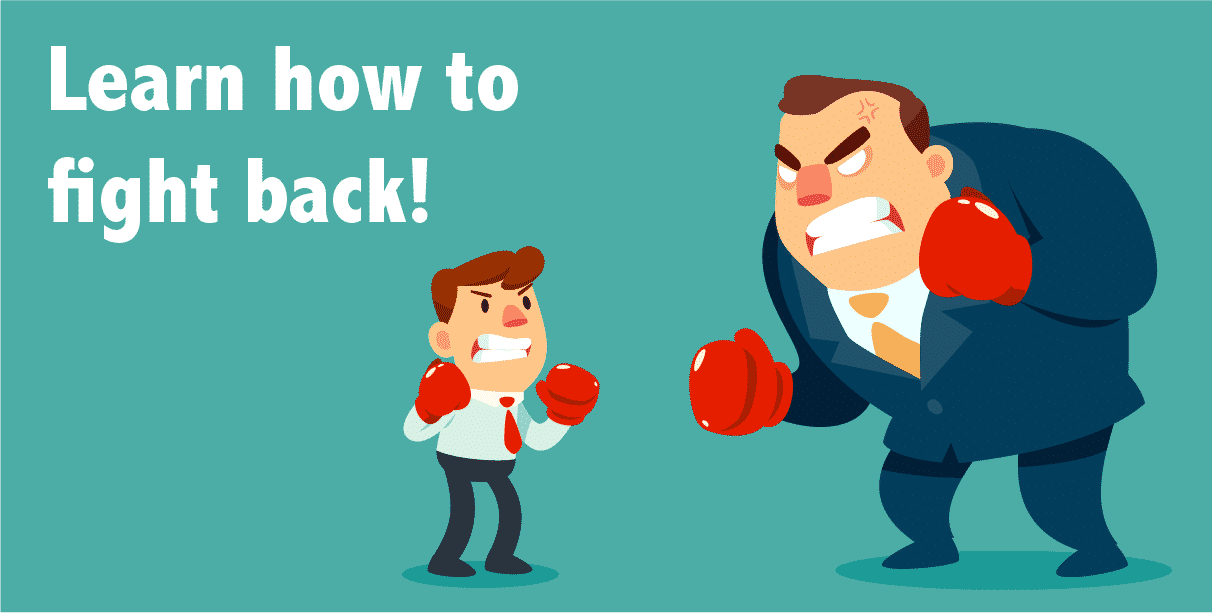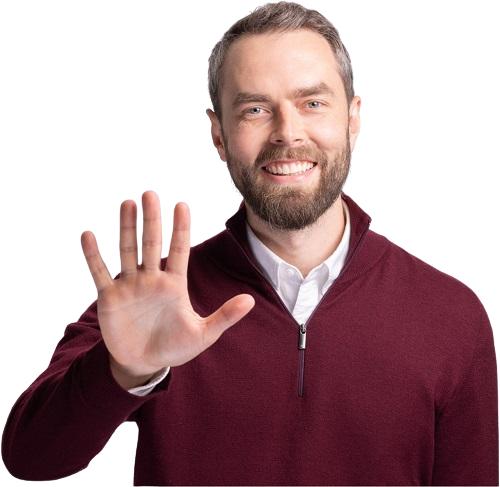 Could you write off some Fredrickson International debt?
Affordable repayments
Reduce Pressure from people you owe
One simple monthly payment
Get started
Why are FredPay Debt Collection contacting me?
For debt collectors or debt buyers like Fredpay, it's no surprise that this is a lucrative business.  Companies like these can buy debts that haven't been paid for only one-fifth of what they are worth. Debt collectors buy debt from a creditor and then make a sizable profit when the debtor pays them back in full.
If you have received a debt letter from Fredpay, there is a good chance they bought your debt off a creditor and are now chasing the money from you themselves. That's why you may have not heard of Fredpay until now.
See my most popular post on how to get a refund. 
Is FredPay legit?
Yes, FredPay or Fredrickson International Limited is a legitimate debt collection agency that is authorised and regulated by the Financial Conduct Authority (FCA). They are also a member of the Credit Services Association (CSA).
Fredpay is the name for the online account management activities of Fredrickson International. This is a fairly small company but with a sizeable business share. They operate in the UK for a range of clients including the major banks and government departments including the HMRC. They claim to have 30,000 clients signed up to manage their debts using the Fredpay online services. The company is regulated by the FCA and has membership with the Credit Services Association. The business is successful with an annual turnover exceeding £10 million.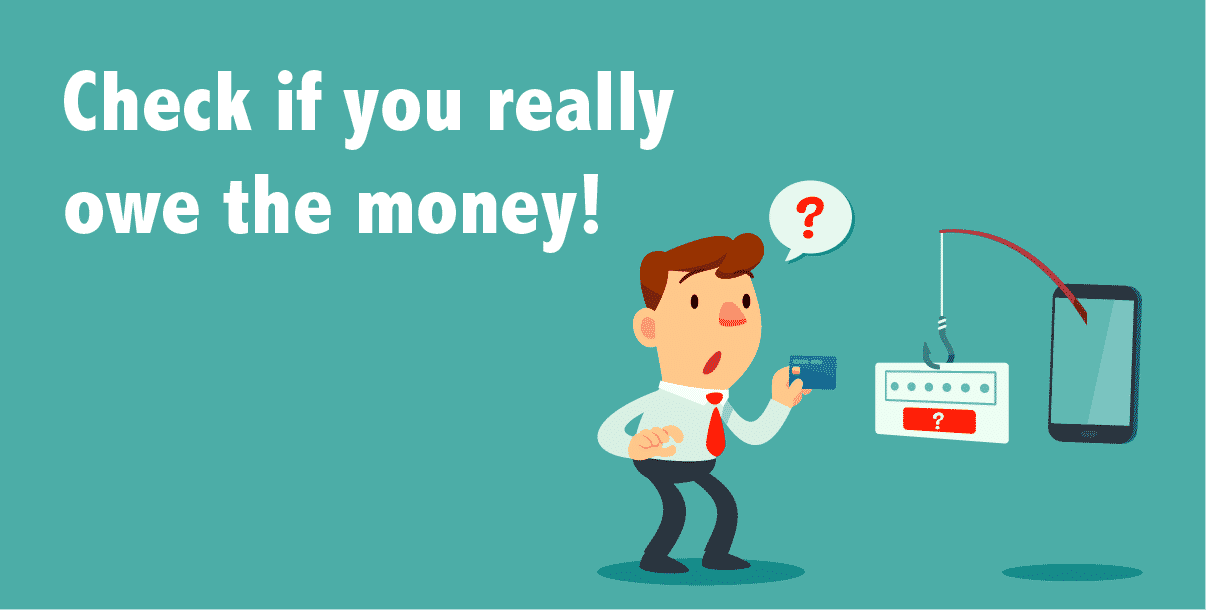 What does it mean for a Debt Collection company like Fredrickson International Ltd to "Buy" a Debt?
Traditional lenders that you may have taken out a loan from specialise in giving out loans but they do not specialise in retrieving loan repayments.
If they run into a debtor that's having trouble making his/her repayments, then recovering their money from them isn't really something they excel at.
Due to this, their loan repayments get "stuck" and lenders often feel like their money is lost.
Rather than spend time, money and resources on attempting to get you to pay up, lenders often prefer to "sell" the debt to a debt collection agency.
The debt is sold to the agency often for a lower price than what the actual amount was. This is still worth it to the lender in exchange for all the resources and time he/she would have had to put in to recover their money from you.
Once the debt is "sold" to a debt collection agency, they become the sole owner of your debt. This means that you're liable to make repayments to them now.
The debt collection agency would now use its resources to recover the money you owe towards the debt.
Do I really owe money to Fredrickson International Ltd?
After first being contacted by any debt collection agency, your first task is to locate where the debt comes from, i.e. which company you owed and how much the debt is. Don't be surprised if the amount that Fredpay are requesting is more. The debt may have accrued interest and other charges. This shows how avoiding or ignoring debt can cause it to snowball into bigger debt.
Once you have this key information, it's time to write a letter to Fredpay asking them to provide you with proof that you owe the debt, such as a signed agreement. If Fredpay do not send you this proof, you do not have to pay them anything. In fact, you could even request a refund from Fredpay.
But how do you ask for proof in your letter? It's simple – just use my prove the debt template to save you time.
Is my debt statute-barred?
The Statute of Limitations Act included some legislation for unsecured debts.
If it has been 6 years – or 5 years in Scotland – since you last paid towards your unsecured debts and you have not written to your creditor about your debt during this time, it is statute-barred.
This means that the debt is not enforceable. It still technically exists, and you still technically owe the money, but there is no legal way for you to be forced to pay or for the debt to be enforced.
Keep in mind that not all debts become statute-barred!
Any HMRC debts, for example, will stay enforceable for decades. Any debt that had a County Court Judgement (CCJ) attached to it during the 5 or 6-year window it will be enforceable for the duration of the CCJ. 
If your debt is statute-barred, you can use my free letter template to write to Fredrickson International and explain the situation.
If you are unsure about the status of your debt, you can contact a debt charity for some advice. Their advisors will be able to look at the debt in question, determine its status, and advise you on your next steps.
Ok, so the debt is legit and enforceable; what should I do?
If Fredpay replies to your letter supplying proof of the debt, the easiest debt solution is to pay it off before it escalates. You can do this in one go to get them off your back as quickly as possible.
But not everyone can afford to pay their debts, and if that's you, you can contact Fredpay to ask if they offer payment plans.
Fredpay must offer you a few affordable repayment plans. Keep in mind that it's much cheaper for them to get you on a plan – no matter how low the payments – than it is for them to carry on chasing you.
Could FredPay Debt Collection really ruin my life?
You would hope that Fredpay will try to collect your debt by following the correct processes and procedures, but this is not always the case for debt collection agencies. Some of these businesses resort to applying pressure, harassment and even bullying to try to get you to pay.
Some debtors of Fredpay have stated they believe the company does not always follow legal practices. Many debtors dealing with Fredpay complain about trouble trying to sleep and worry about answering their phone or door in case Fredpay agents are trying to discuss the debt and apply pressure. Statistics reveal that more than 50% of people dealing with debt have considered suicide, which is only made worse by unprofessional debt collection agencies.
Will Fredrickson International Affect My Credit Score?
Yes, debt collectors can affect your credit score.
Once you have missed a few payments or defaulted on an account with your original creditor – which negatively impacts your credit score, too – and your debt is sold to collectors, it will appear as a second collection account on your credit report and the original entry may be marked as 'sold' which doesn't look good!
 If they don't add a second entry to your credit file, the entry for your original debt can be changed to add the debt collection company's information. 
These collection accounts will negatively impact your credit. They are visible for 6 years and will impact your ability to get credit or use some credit products during this time.
This is because companies use your credit file to see if you are a 'high-risk' customer – someone who might have difficulty paying their bills on time. If you have a CCJ, you have had such trouble paying back your debt that someone had to go to court about it.
Understandably, companies are going to be reluctant to give you credit!
After 6 years, it is no longer visible on your credit report and you should find it easier to get credit again.
You also need to be aware that any debt solutions that you use will also be visible on your credit file for 6 years, and your credit score may be affected. However, once these 6 years are over, your debt solution will no longer be visible, and you may find it easier to get credit again.
What are the regulations they need to follow?
There are hundreds of debt collection groups operating in the UK, but not all of them adopt fair and legal practices to collect debt. So the FCA took over from the Office of Fair Trading who stepped in to outline many guidelines that these agencies must follow. This means Fredpay have to:
The information that they provide to debtors must be easy to understand and never misleading.
They must treat all debtors fairly by not using coercive or aggressive practices. They must never be deceitful or use improper debt collection processes.
They should be considerate towards those who are struggling to pay their debt.
They should account for individual circumstances and situations when discussing monthly repayments.
If you believe that Fredpay has not acted accordingly and may have used tactics that are judged to be unlawful, you can report them to the relevant authorities. Just remember to keep any evidence to support your complaint about Fredpay.
What will they do?
The first step in defending yourself from debt collection agencies like Fredpay is to know how the likes of Fredpay operate, how they may try to comminate with you, and other common debt collection tactics.
They are on a bonus
The workers of Fredpay who call you to discuss your debt are usually working on minimum wage. Their job is to get you to agree to a payment plan so they can start getting a return on the debt that Fredpay bought. What you probably weren't aware of is that the people calling are often on some sort of incentive scheme where they are paid a bonus on the debt repayment plans they agree to throughout the month. Ultimately, they want you to agree on a payment plan to get paid more each month.
They may use automated calls
Some debtors understandably start to ignore communications from debt agencies. They worry about paying and think they can bury the problem by avoiding it. However, if this happens, the likes of Fredpay may start using technology to stay in touch. They could employ automated call software to call your mobile or landline at set times. If you do decide to pick up, there may not be a human on the other end – or it could be silent.
If you have started to receive a lot of automated calls, or debt calls in general, start to keep a record of each time it happens. You might need this evidence if you make a complaint to the Financial Ombudsman Service.
I outline this process below.
They could try bad cop and good cop
Fredpay and many other debt collection companies have been known to employ a tactic called "bad cop, good cop". It is exactly like you are imagining. First of all, you will get a call from a Fredpay worker who is not empathetic to your situation and may well be rude or aggressive. Your next communication – especially if you call them – may be with a completely different type of person who is overly nice, calm and polite before asking you to commit to a payment plan. This technique has been created to eventually get you to agree – and it is hard for you to stand up against.
They may try to talk about your financial situation with someone else
One illegal action that Fredpay may try is to speak with someone else about your debt. This could happen if the debtor's family member or spouse answers the phone instead. Or if they are calling you at work, a colleague answers the phone.
This is called third-party disclosure, and is a tactic that breaches multiple laws, including those set by the FCA.
They may lie and be deceitful
Some debt collection groups go about their work as if the law doesn't apply to them, and they can disregard debt collection legislation. The result is they use nasty tactics and illegal ways to get money from you. Some of them even go as far as to pretend to be court enforcement officers (bailiffs) and threaten to remove your goods.
This is lying and one of many unlawful debt-collection tactics!
If this happens to you when dealing with Fredpay, you could phone the police while they are at your door.
How do I make a complaint against Fredpay?
If you think that Fredrickson International has been unreasonable or behaved inappropriately, you can make a complaint. You can also make a complaint if you feel that they have broken any of the Financial Conduct Authority's (FCA) guidelines.
Make your first complaint to Fredrickson International so that they have the chance to sort out the issue themselves. If you feel that they have not taken your complaint seriously enough or have not addressed your issue properly, you can escalate matters.
You can make any secondary complaint to the Financial Ombudsman Service (FOS). They will investigate and, if your complaint is upheld, Fredrickson International may be fined. You could even be owed compensation.
How can I get my debt written off?
If you can't afford to pay your Fredrickson international debts, you are not alone!
Unfortunately, there is lots of bad advice given out to people struggling to pay off their debts.
This is a terrible idea!
If you are worried about making your debt repayments, you might have heard of ways to write off some of your debt.
You might be able to use a debt solution to write off some of your unsecured debts.
There are several different debt solutions available in the UK, so I recommend speaking to a debt charity as soon as possible. Their advisors will be able to look at your finances in detail and help you work out which debt solution will work best for you.
There are several groups that offer these financial advisory services for free:
Individual Voluntary Arrangement (IVA)
One way to get your debt cleared is to use an IVA.
An IVA is a formal agreement between you and your creditors. You agree to pay a monthly sum that is distributed amongst your debts, and your creditors agree not to contact you during your IVA.
IVAs typically last for 5 or 6 years, and any outstanding debt is wiped off when it ends.
Keep in mind that IVAs are not suitable for everyone. You need to owe several thousand pounds to more than one creditor to be eligible. You also need to demonstrate that you have some disposable income every month.
Trust Deed
IVAs are not available in Scotland. Instead, you will need to opt for a Trust Deed.
Trust Deeds work in the same way as an IVA – you pay an agreed sum each month that is shared amongst your creditors, they can't contact you, and any leftover debt at the end of your Trust Deed term is written off.
Debt Relief Order (DRO)
A DRO is a good option for those facing financial hardship with no assets and little income.
For 12 months, you make no payments, but your creditors freeze your interest and don't contact you.
If your finances haven't improved during this year, you may be able to write off your unsecured debts.
Bankruptcy
If you have debts but no realistic possibility of ever paying them off, you may need to declare bankruptcy.
Bankruptcy has an unfair stigma attached to it as it may be your only way of getting a financial fresh start. That said, it is a serious financial situation that should not be taken lightly.
Sequestration
Sequestration is the Scottish version of bankruptcy.
If you have little income and no valuable assets, you may be able to apply for a minimal asset process bankruptcy (MAP). A MAP is a quicker, cheaper, and more straightforward version of sequestration, so worth considering.
Debt Management Plan (DMP)
A DMP is an informal debt solution that lets you pay off your debts via a single monthly payment.
Because it is informal, it is not legally binding, so you are not tied into a DMP for a minimum number of payments.
More about Fredpay
Who are Fredrickson International (Fredpay) Debt Collectors?
Fredrickson Debt Collectors are part of the Lowell Group – a huge company that tries to recover debt. Debt collection agencies who buy your debt from the original lender that you borrowed it from. This can be the case if you haven't made the repayments that you committed to. If Fredpay is getting in contact with you, it's likely that you owe them money. Read what to do if you can't pay back your loan.
Are Fredrickson International (Fredpay) Debt Collectors Credible?
Fredpay are a registered company and most importantly are authorised and regulated by the Financial Conduct Authority (FCA). The FCA have very strict rules, so it's safe to say that they are legit. That being said, Fredrickson debt collectors do use techniques to get the money from you as soon as possible – this might not be in your best interest, so proceed with caution and read the rest of this article for some guidance.
What does the debt collection process look like?
Fredpay will try to take payment over the phone if they can get hold of you. Otherwise, you can do it online. First, check out their budget calculator to ensure that your repayment is affordable, it's no use making a payment only to go into more debt! This budget calculator will help you work out affordable monthly payments to begin paying back the debt you owe.
Next check out the payment options page. Here you can enter your Fredpay reference number that you likely received over the phone or on the letters that they have been sending you. Make sure you note down the reference number of your payment, so next time they call, you can tell them that you've already paid (it may take some time for this payment to be reflected on your account).
Fredrickson International Debt Recovery Contact Details
Company Name: 
Fredrickson International Ltd
Other Names:
Fredpay, Fredrickson International Debt Recovery, Lowell Group
Address:
PO Box 260, Weybridge, Surrey KT13 0YH
Contact Number:
0345 839 6261
Email:
enquiries@lowellgroup.co.uk
Website:
www.fredpay.com 
Opening hours:
Monday – Thursday: 8:00 am – 8:00 pm
Friday: 8:00 am – 9:00 pm
Saturday: 8:00 am – 4:00 pm
Keep Up To Date With Your Debts
It's easy to lose track of debts, especially since the debt collection industry isn't exactly transparent.
One important thing to look out for is your debts being passed to other collectors.
Sometimes, a debt collector will deem a particular debt not worth chasing, and they may sell the debt to another agency. It's surprisingly common.
The story above is a great example where PRA Group Inc. decided a debt was no longer worth their time, so they sold it to Moorcroft Debt Recovery.
Two of the biggest names in the industry are Lowell UK and Cabot Finance, so they're the ones you are most likely to see if it does happen to you.
I'd suggest you keep a keen eye out in your post and email for any indication that your debt has been transferred.
It's easy to miss, especially if you've been used to seeing messages from one specific collector. 
Where can I get professional advice?
If you are dealing with Fredrickson International, I recommend speaking to a debt charity.
There are several charities and organisations in the UK that offer free debt counselling services, free financial advice, and free legal services. Their advisors will be able to walk you through your options and find the best solution for you.
FAQs
Who owns Fredrickson International Limited?
Fredrickson International Limited is owned by Metis Bidco Limited which took them over in December 2019. However, Fredrickson International Limited is no longer trading.
Are Fredrickson International Limited financially regulated?
Fredrickson International Limited is regulated and authorised by the FCA. The Fredpay registration number was 730425. However, they are no longer trading.
Do HMRC use Fredrickson International Limited?
Fredrickson International Limited does not collect debts on behalf of HMRC as the company is no longer trading.
Does Fredrickson International Limited buy debt?
Fredrickson International Limited does not buy debt as it has ceased trading.
What happens if you ignore debt collectors?
Fredrickson International Limited buys debt from companies that have been unable to collect from you. They buy the debt for a few pence on the pound and then aim to collect a fraction of the full amount to make a profit.
Can Fredrickson International Limited take you to court?
Fredrickson International could go to court to try and recoup the debt by getting a court order on it. They would need to prove to that you owe the debt to get the court order. If successful, you would be forced to pay, and it would become available on your credit score.
Can you go to jail for debt collections?
Fredrickson International Limited can take you to court in order to claim the money owed. If you have been taken to court you will have received a County Court Judgement letter.
What happens if I ignore a CCJ?
Enforcement agents can come knocking and take your possessions or demand payment. They cannot send you to jail.
Can Fredrickson International Limited issue a warrant?
No, they cannot issue a warrant because they are not the law. They can however get a CCJ for the debt and use enforcement agents to get the money you owe, if they go to court first.
Are Fredrickson International Limited bailiffs?
Fredrickson International is not a team of bailiffs and they cannot themselves repossess your items. With a CCJ, they can employ bailiffs to do this for them.
Can Fredrickson International Limited come to your house?
Fredrickson International workers have no legal rights to enter your home even with a CCJ. Only an enforcement agent has this power.
Can Fredrickson International Limited force entry?
Fredrickson International cannot use force to enter your property even with a CCJ. Enforcement agents may use controlled force to enter if needed. But they will try to avoid this.
Will Fredrickson International Limited give up?
Fredrickson International can exhaust their debt collection options for as long as they like, but they may give up if the debt becomes statute barred (six years old).
Can a debt be too old to collect?
Yes, statute barred debts cannot be legally enforced. Although this means the debt still exists, it also means Fredpay cannot get a CCJ for the debt and you can never be forced to make a payment.
How long can you legally be chased for debt?
You can be
chased
for the debt until it becomes statute barred (which mostly means for six years but can change). However, if your debt receives a CCJ at any point, the Limitation Act of 1980 doesn't apply and you could be indefinitely chased to pay.
Are debts ever written off?
Yes, but statute barred debts are not written-off debts. They still exist on paper and you still owe the money. You just don't have to pay.
How do I contact Fredrickson International Limited?
Fredrickson International Limited wrote to everyone that it was dealing with when it ceased trading. Anyone who thinks that they should have had that letter but didn't, or that has questions, can email them.
How do I pay Fredrickson International Limited?
Fredrickson International Limited has ceased trading so you no longer need to pay them.
Are you struggling with unaffordable debt?
Affordable repayments
Reduce pressure from people you owe
Lower monthly repayments
Get started
References
CONC 7.3 Treatment of customers in default or arrears (including repossessions): lenders, owners and debt collectors