Are Chandlers Bailiffs Debt Collectors chasing you about a debt you owe? Are you struggling to repay the debt ? Is this not debt you owe, but you are being chased about it anyway? Are the agency threatening you with court action or a home visit? If any of these apply to your situation, read on, as you may find some useful information to help you deal with your situation.
It's not your fault. Complaints to the Financial Ombudsman have risen this year from 830 to 2,006, so it's safe to say that you're not alone.
Deal with your debt today and feel amazing tomorrow.
Why are Chandlers Bailiffs Debt Collectors on your case about the debt?
You probably haven't heard of Chandlers Bailiffs Debt Collectors before, and as such, you may be wondering why they are contacting you. The truth is that you don't owe the debt directly to Chandlers Bailiffs Debt Collectors, but as a debt collector, they chase it on behalf of another company. For instance, you may have an old credit card you have failed to pay or a bank loan, and debt collection companies purchase your debt from the original creditor, at a fraction of the price.
There are different types of debt collection agencies that you may receive contact from. There are the independent debt collectors, as well as sole traders. The business model means that they buy the debt at a much lower cost than the overall face value, and they start to make a profit when you begin making payments. If you don't make any payments, they are, in effect, losing money – and as a business, this is obviously the last thing the want to happen.
Read what to do if you can't pay back your debt.
Don't worry, here's what to do!
You could get rid of debt collectors by writing off your debt. I've put together a 4 question debt calculator which will tell you if you're eligible: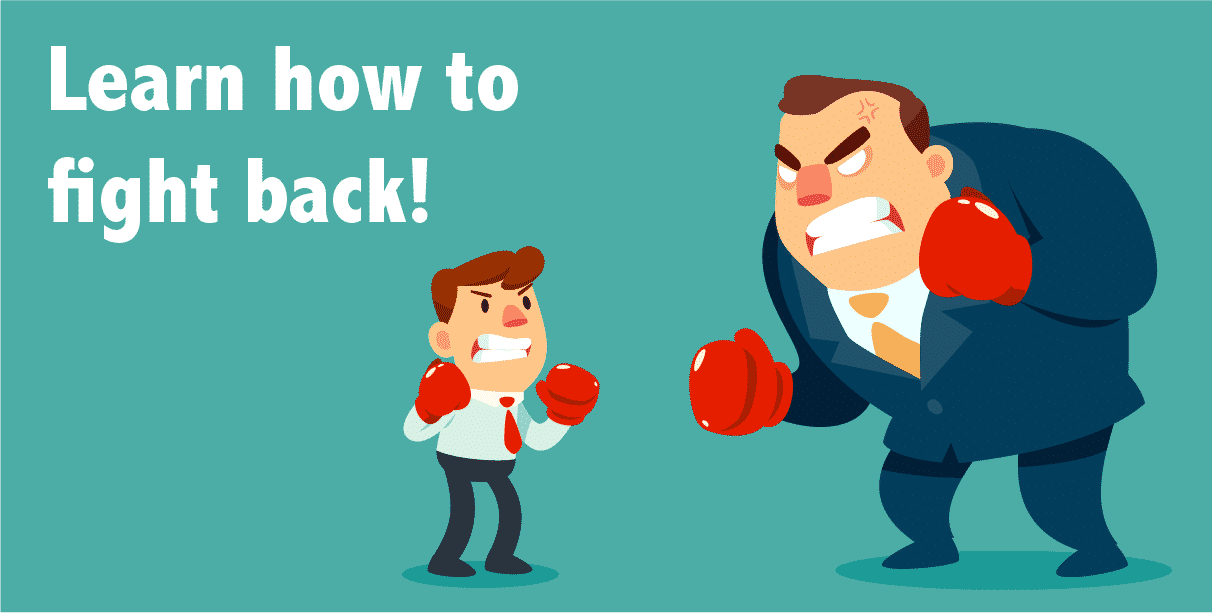 Is this your debt?
If you are unfamiliar with the debt, you should establish its origin, before you start to make payments. You may recognise it, but the value might be significantly higher than you remember, and this is probably because they have added charges and interest. It is important to check before you start paying.
You can start by writing to Chandlers Bailiffs Debt Collectors and ask them to send you a copy of the original credit agreement. If they say they cannot provide this, or they refuse to provide it, you do not need to make payments. Only pay debt that is confirmed to be yours.
Find your best debt solution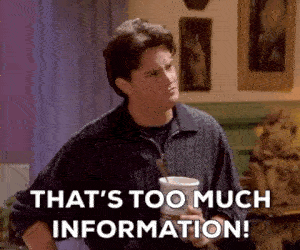 Is all this information starting to feel overwhelming? Don't panic! I've put together a 4 question debt calculator so you can quickly and easily find the best solution for you. Answer the four questions now.
Are you unable to pay?
If the debt belongs to you, you need to pay it back, and the best thing to do is pay it all of, or enter into a payment arrangement with Chandlers Bailiffs Debt Collectors. As debt collectors purchase the debt at a small fraction of the face value, they will often be willing to accept a partial payment and close the account. It is worth negotiating this with them to get them off your back, if nothing else.
Debt collectors can ruin your life
Debt collectors can cause great troubles to your life, through the tactics they use to try and recover the debt. These include trying to pressure you into paying when you can't afford it. They may even call you frequently to harass you into paying. These are all common tactics, but you don't need to put up with them.
It is upsetting being contacted by debt collectors like Chandlers Bailiffs Debt Collectors, especially if you are unable to afford to pay them.Any harassment, bullying etc by debt collectors should be taken seriously. The debt support trust, reported that almost 50% people who struggle with debt at some point will contemplate suicide. Those with debt problems are already in a difficult situation and having to try and deal with constant forms of contact from debt collectors can, understandably, exasperate the situation for debtors. As such, the government have had to step in to take action against debt collection agencies, and as such there are now new, tougher laws in place.
Chandlers Bailiffs Debt Collectors – what the law says
A set of guidelines has been published by The Office for Fair Trading (OFT, 2012) with reference to debt collection agencies, and what they can and can't do. According to the law, these are some of the responsibilities of Chandlers Bailiffs Debt Collectors and other debt collection agencies:
Treating debtors fairly and not using any aggressive practices, or deceit to try and get the debtor to make payments.
Ensure transparency and provide clear and consistent information at all times.
Understand the difficult which the debtor is under and show empathy towards them.
Take time to understand the debtors situation, before taking action to deal with them.
If Chandlers Bailiffs Debt Collectors are not adhered to the guidelines, you may have a case for reporting them to the OFT, and they may be able to remove their license, if necessary.
If you wish to make a complaint about Chandlers Bailiffs Debt Collectors, you can use this online complaint form.
In some cases debt collectors pretend that they come from an external agency when they are actually a business arm of the company you owe money. This is deceit, which they are not permitted to use, although they may say that it is somewhere on the small print.
How do Chandlers Bailiffs Debt Collectors operate?
When you understand how debt collection agencies work, it can put you in a much better position to be able to deal with them properly.
They get paid when you pay
For debt collectors like Chandlers Bailiffs Debt Collectors, you are their bread and butter. If you don't pay the debt they have purchased, they are going to lose money. They are determined to get something from you, and they will try every trick in the book to get it. Whether that is contacting you consistently throughout the debt, or speaking to a member of your family about the debt, they will try everything to arrange a payment. It is not within their interests to put you down as 'no payment.'
You need to be strong and determined when dealing with debt collectors like Chandlers Bailiffs Debt Collectors. Most of the threats they make are empty, but now that you understand why they keep hounding you for payments, you'll have a clearer impression of what makes them so determined.
They use call technology
The temptation to just ignore the calls can be overwhelming, but you can guarantee that they will just come back for more. Ignoring them won't mean the situation will just go away, and in some cases, they will use technology which will phone you consistently until you pick up. It is much better for your own state of mind if you just pick up the phone and discuss your situation with the debt collectors.
Although they can chase you for the payment, they can't harass you, and if you feel that their behaviour is against the OFT guidelines, you can report them to the Financial Ombudsman. They will deal with the situation on your behalf.
You can contact the Financial Ombudsman by phone on 0800 023 4567 or 0300 123 9123.
Changing tactics
Debt collectors like Chandlers Bailiffs Debt Collectors may start by being friendly, in the hope that this will make you more comfortable to pay. The fact is though, if you do not look like you are going to make payments, they may completely change their tactics. For instance, they may become abusive. Of course, this isn't true of all agents, but some are under pressure to make targets. Although you should not take the attitude personally, neither should you just put up with it. If you are struggling to deal with debt collection agents, and their behaviour is becoming sinister, you have every right to report them. You may be in debt, but you are not there to take abuse.
It can be difficult to stand up to this behaviour, and this is the reason they use these tactics. But again, you it is important to stay strong. Don't be forced into making payments you can't afford. If the situation is worrying you, you can report them to the OFT using this online complaint form.
Can they talk to third parties?
Another tactic which is often used it to speak to third parties about the debt. For instance, if they can't get hold of you, they may try your work number and speak to a colleague instead. Of course, this is humiliating, and it is illegal, and a breach of OFT guidelines and privacy laws. If Chandlers Bailiffs Debt Collectors speak to anyone else about your debt, you should report them to the Financial Ombudsman.
The Financial Ombudsman is available to speak to on 0800 023 4567 or 0300 123 9123
Entering your premises
Some debt collection agencies may even stoop as far as to say that they will visit your premises, but you should not feel scared about this, as they do not have permission to do this. This is a tactic which is designed to put the fear into you, so that you pay up or make an arrangement to pay. It can, of course, be distressing, and you should not take threats like this lightly.
You should never give debt collectors permission to visit your premises, and if you feel under threat, you should contact the police and they will deal with the situation on your behalf.
How to handle debt collectors
It is not pleasant to have to deal with debt collectors like Chandlers Bailiffs Debt Collectors, especially as they can be relentless in the behaviour. The important thing here is not to let them get to you. If you feel under threat, there is plenty of help and support out there to protect you from adverse behaviour.
In some cases, debt collectors can cause mental health problems for debtors, due to their relentless and persistent behaviour. It can be difficult to stand up to this, but it is important that you do. You need to get out of debt, but you should to this in the best way possible to suit your circumstances. There is always a way to deal with your debt issues.
Getting out of debt
There is nothing positive about being in debt, it can be highly stressful and can cause a great deal of worry. This is why it is so important to get help if you are in debt. There are lots of options when it comes to getting support and advice on your debt issues, including commercial debt management companies, who will charge you for the service, and those who offer a free service. These are some organisations you might want to consider for free debt advice.
Citizens Advice Bureau (CAB) – a well-known organisation who provide free debt advice and support, and will help you take control of your finances.
Christians Against Poverty (CAP) provide free debt help and support people in getting out of debt.
StepChange provides free online debt advice and help customers manage their finances in a more controlled way.
Enter into an IVA
You might want to write off your debt by entering into an Individual Voluntary Arrangement (IVA). With an IVA, you reach a formal agreement with debt collectors, which means paying an amount you can offer, either as a one-off sum or in monthly installments. The rest can be written off, usually after five years. The IVA process must be carried out by an insolvency practitioner.
Find a local licenced IVA insolvency practitioner here.
Another option you may want to consider is a Debt Relief Order (DRO). This is only available if you are left with £50 or less each month after paying your household expenses and you don't own your home or other assets worth over £1000.
To apply for a DRO you will need to go through an authorised debt advisor. You can find a list of authorised debt advisors here.
Warnings for Debt Collectors
There have been many warnings from professional bodies, and the government about the behaviour of debt collectors, as well as new regulations. Despite this though, there are still debt collection companies who behave in a way which makes debtors feel harassed and threatened. If this is happening to you, there is help at hand. You must pay your debt, but you should not take any abuse. If debt collectors are bullying or hassling you, you can report them to the Financial Ombudsman, who will deal with this behaviour on your behalf. If they are found to have been acting in a way which goes against the legislation, they may lose their licence.