Are Collectica Bailiffs Debt Collectors contacting you about an outstanding debt? Are you worried about how to pay your debt? Read our article to find out a bit more about what you can do if you are being chased about your debt.
It's not your fault. Complaints to the Financial Ombudsman have risen this year from 830 to 2,006, so it's safe to say that you're not alone.
Deal with your debt today and feel amazing tomorrow.
Who are Collectica Bailiffs Debt Collectors?
Collectica are a specialist debt collection company who work with the public sector as well as government agencies. This means that they will often be the place that chases up unpaid penalties that have been awarded within a court, such as unpaid road fines, warrant orders, housing benefits and also unpaid rent too.
Don't worry, here's what to do!
You could get rid of debt collectors by writing off some of your debt.
There's 7 debt solutions in the UK, choosing the right one can take years off your debt, but the wrong one can be expensive and drawn-out.
Start our calculator to find your best debt solution: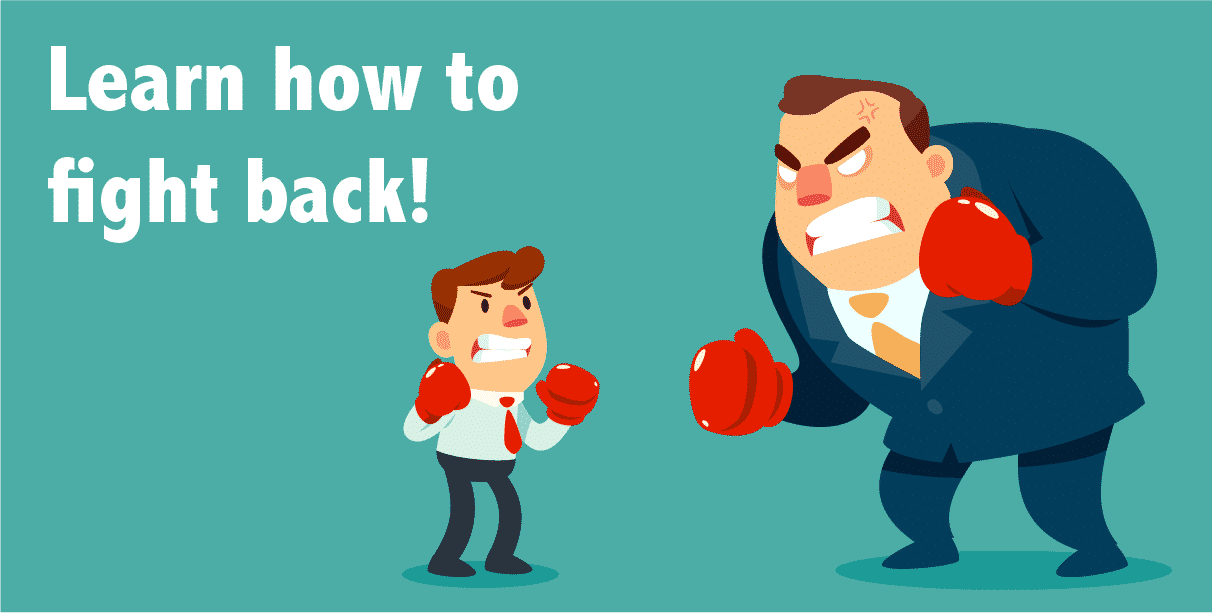 Collectica Bailiffs Debt Collectors keep contacting me, what do I do?
As with other debt collection agencies, Collectica Bailiffs Debt Collectors have one aim and that is to get you to pay back the money you owe. They buy the debt off another organisation you owe the original debt to at a fraction of the price, and only make money back when you start making payments.
If the debt collectors are on your case, you should try to make an arrangement to pay the money back. Even better, pay the balance of a partial payment to clear it off. Do not ignore the debt, as it will just get worse and it may get to a point where you can't afford to pay anything at all.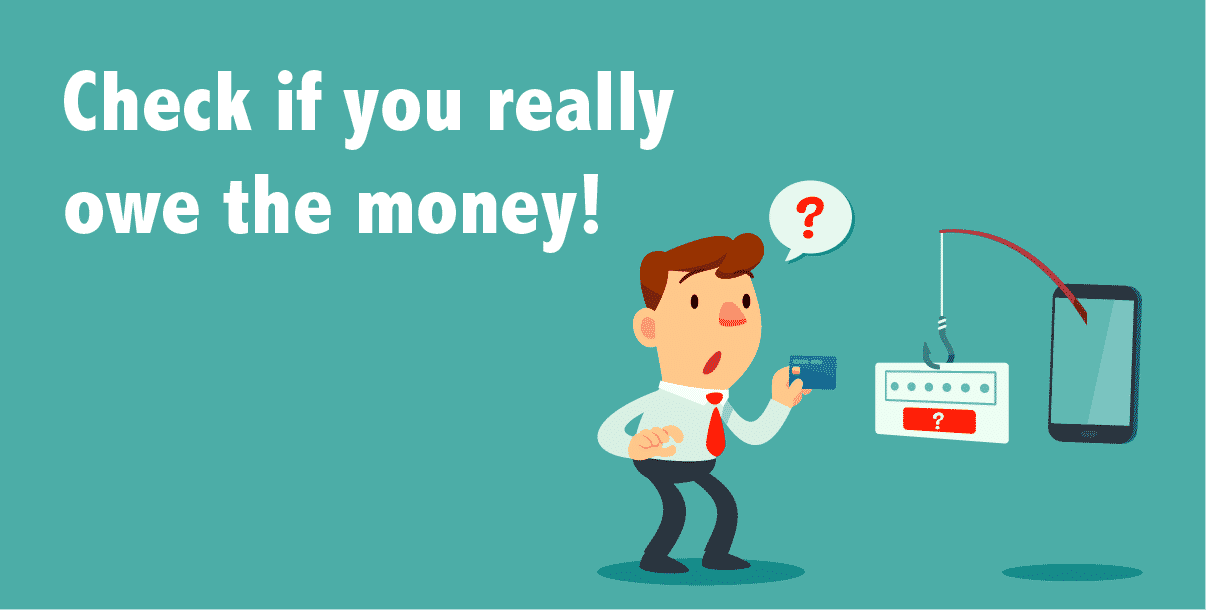 How do you know if the debt is really yours?
You should write to Collectica Bailiffs Debt Collectors and demand a copy of your original credit agreement. If they are unable to provide this you have no obligation to make any payment to them.
See my most popular post on how to get a refund.
Feeling like Chandler?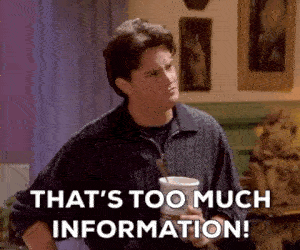 Is all this information starting to feel overwhelming? Don't panic! I've put together a 4 question calculator so you can quickly and easily find the best debt solution for you.
Answer the four questions now.
I can't pay back the money!
If you owe then quite simply, you need to pay it back. It is advisable to make an arrangement with Collectica Bailiffs Debt Collectors to pay back the amount you owe, or at least make a partial payment. If you can't afford either of those options, you can set up a repayment plan.
Are debt collectors making your life a misery?
There is no doubt about it, being in debt is not fun! If debt collectors, such as Collectica Bailiffs Debt Collectors are on your case about an outstanding debt, you are probably feeling stressed/frustrated and maybe even worried.
Debt collectors are doing a job, and that is to collect the money you owe. However, they are not there to make your life a misery, and they should not be doing so. If you are being harassed, or feel stressed and interrogated by debt collectors, you can get help and advice. This is irresponsible and unreasonable behaviour, and there are laws against behaving in this way.
What the law says
There is legislation which has been published by The Office for Fair Trading (OFT, 2012) which states that debt collectors, such as Collectica Bailiffs Debt Collectors must act fairly and lawfully. The law states that they should.
Be fair in their treatment of debtors.
Make sure they are transparent and honest with the information they produce.
Understand the difficulties debtors face, and have empathy towards their circumstances.
If you feel that Collectica Bailiffs Debt Collectors are not following the legislation, you can make a complaint to them directly.
If you want to complain to the bailiff company you can use our free letter template which outlines exactly what you should say.
If this fails to resolve this situation, complain to the Financial Ombudsman.
It is also worth bearing in mind that debt collectors often pretend that they are part of an external organisation, when they are working as part of the organisation you owe the money too.
Why are Collectica Bailiffs Debt Collectors contacting you so much?
If the debt collectors are phoning you constantly, you may be at your wits end. These are some reasons why debt collectors like Collectica Bailiffs Debt Collectors never seem to give up!
You pay, they get paid
The Collectica Bailiffs Debt Collectors only make a profit when you pay the money back and the agents can make bonuses depending on how much they bring in. This is why they may 'hound' you for their money back. They need this to survive, so they will keep contacting you until you make payment.
Regardless of this, they should take your circumstances into account. If you can't pay for whatever reason, or you want to make payments at a later date, they need to take this into consideration.
You are ignoring them
It may seem like the best option is to just ignore them, but this is actually the worst thing you can do. If you ignore them, they will just keep trying until they get you – and relentlessly in some cases. It is better to speak to them and make arrangements to pay back the outstanding balance.
If debt collectors are breaching the guidelines, you can make a complaint. You have the right to report them to the Financial Ombudsman.
You can do this by calling 0800 023 4567 or 0300 123 9123
Nice to nasty
You may find that debt collection agents will suddenly switch from being super nice to you, to being angry and annoyed, in what feels like 10 seconds. The reason for this is that they are not getting what they want, which is really immediate payment. Debt collectors don't even really want you to set up a payment plan, unless you are making a payment on the same day. As many set up these arrangements, and don't stick to them – so they are very weary of this.
If you are finding it difficult to stand up to debt collection agencies, it is within your rights to report them to the OFT and you can do this by using this online complaint form.
They spoke to someone else about your debt
Debt collectors do not have any right to speak to others about your debt, even your nearest and dearest. They should not, at any time, talk to anyone else about the money you owe, and if they do, they are breaking privacy laws, as well as others.
If they have done this, you can report them to Financial Ombudsman on 0800 023 4567 or 0300 123 9123
Would they lie to you?
We like to think that most people are honest with us, but when it comes to debt collectors, this often isn't true. They want their money, and they may threaten to come to your home to take your assets. Do not let them into your home, and report them to the police if you feel under threat.
They don't have any right to enter your home, regardless of what you owe them.
Stress and debt
It is difficult not to let debt collectors like Collectica Bailiffs Debt Collectors get under your skin, especially when they are contacting you profusely. However, the best thing to do is deal with it end on, without letting it stress you out. Getting harassed and annoyed won't help your circumstances and it won't change the debt you owe.
Do you need help with your debt?
If you are in debt and need some help, you are definitely not alone. There are millions of people in the UK with debt issues, and there is also a lot of help available for debtors. There is the choice of commercial debt management companies who charge you to use their services, and there is also free not-for-profit companies, which should be your first port of call. These are a few of the organisations who can offer help and guidance through difficult times.
Citizens Advice Bureau (CAB) free help and support in getting out of debt.
Christians Against Poverty (CAP) help and guidance around debt issues and how you can get out of debt.
StepChange provides free online debt advice and helps people get out of debt.
You can write off your debt
If you have a lot of debt, and not much option for paying it back, you can enter into an Individual Voluntary Arrangement (IVA). This is a formal agreement where you pay back some of your debt, with the rest written off. This comes with its own risks though. If you are in an IVA, you won't be able to take out any credit for around five years. It should be used with caution.
You can find an IVA insolvency practitioner here.
You may also want to think about a Debt Relief Order (DRO). It is only applicable to those who have only £50 left after paying essential bills.
You can apply for a DRO through authorised debt advisors. This is a list of authorised debt advisors.
What you need to know
Although it is your responsibility to pay back your debt, debt collectors have no right to use abusive behaviour or to harass you. If they do this, you can make a complaint and in some cases, they may even lose their licence because of their behaviour. You are not there as a punching back for debt collectors!
More about Collectica
Are Collectica Debt Collectors Legit?
Working within the government, it is easy to come to the conclusion that Collectica are an entirely legit company, something that is also reflected in the fact that they are a part of the Credit Services Association and the Civil Enforcement Association.
What does Collectica Debt Collectors Do?
The first part of the process when it comes to debt recovery through Collectica will often be the receipt of a notice. This notice is to let the debtor know that there is an amount to be paid, and will advise on how the rest of the process is likely to look. Much like many other debt collection agencies out there, it is also likely that Collectica will contact you via the phone, if you do not respond to their notice.
What does Collectica Debt Collection Process look like?
The homepage for Collectica seems relatively well designed and modern, giving you all the information that you are going to need to know. There is also the opportunity to make a payment online through their payment portal. This could be an one off payment in full for the amount that you owe, or perhaps a smaller payment that makes up a payment plan. There is also a FAQ section within the website, which will answer some of the questions that you may have, as well as give you more information about the service that you can expect to receive and of course the payment and collection process.
Summary
It seems that Collectica is just another debt collection agency, albeit one that deals with an entirely different form of debt. Their collection process and payments work much the same as any of the others out there, however, their debtors and of course the clients that they work with do vary.
FAQs
Who owns Collectica Limited?
Collectica Limited is part of Marston (Holdings) Limited, which is ultimately owned by Free Flow Topco Limited, a private limited company.
Are Collectica Limited financially regulated?
Collectica Limited is not regulated by the Financial Conduct Authority. However, they adhere to the Civil Enforcement Association (CIVEA) Codes of Practice.
Do HMRC use Collectica Limited?
Collectica Limited specialises in collecting public sector and government debts. However, they do not act on behalf of HMRC and should not be contacting you about money that you owe to HMRC.
Does Collectica Limited buy debt?
Collectica Limited does not buy debt. They collect debts on behalf of local authorities and the government, but those debts remain owned by those local authorities and government departments.
What happens if you ignore debt collectors?
If it not a good idea to ignore debt collectors, as they may end up sending someone to your door to collect the money. They could also apply for a CCJ if you fail to speak to them. It is always a good idea to speak to debt collectors, even if you can't pay.
Can Collectica Limited take you to court?
Collectica Limited have the ability to take you to court for the money you owe. If they have taken you to court, you will be sent a County Court Judgement.
Can you go to jail for debt collections?
You will not be sent to jail for debts you have with debt collection agencies.
What happens if I ignore a CCJ?
Ignoring a CCJ is not a good idea. If you ignore them, they will continue to try and contact you about the debt. This may result in bailiffs being sent to your door. It is always better to speak to them, even if you can't pay the full amount yet.
Can Collectica Limited issue a warrant?
Collectica Limited will not issue you with a warrant or get you sent to prison for outstanding debt. They could, however, request a CCJ, which means you pay end up with bailiffs at your door. Bailiffs can remove some of your goods, in order to pay off the debt.
Are Collectica Limited bailiffs?
Collectica Limited are not bailiffs. However, they have the right to request a CCJ, which could result in bailiffs being sent to your door. This does not just happen without warning though, they will write to you to inform you of their intentions.
Can Collectica Limited come to your house?
Collectica Limited may come to your house if they are not having any luck in tracking you down. You do not have to let them in, but they may resort to sending bailiffs to try and recover the debt.
Can Collectica Limited force entry?
Collectica Limited will not be able to force entry into your home. However, they may request a County Court Judgement, which may cause you to have bailiffs at your door.
Will Collectica Limited give up?
Collectica Limited won't stop chasing you for the debt. They have paid for it, so if they fail to recover it, they are losing money. Ultimately, they could be chasing you for as long as 6 years.
Can a debt be too old to collect?
There is the Limitation Act 1980, which means that debt collectors have a maximum of 6 years to keep chasing you about the debt. This 6 years counts from the last payment you made, or the last time you spoke to the debt collectors about the debt.
How long can you legally be chased for debt?
You may be chased for up to 6 years about your debt. However, if you have had a County Court Judgment raised against you, the Limitation Act does not apply, so they can chase you for as long as they wish.
Are debts ever written off?
Debts collectors are only likely to write off your debt if they are no longer legally allowed to chase you. This is typically six years since you last made a payment or last acknowledged the debt.
How do I contact Collectica Limited?
Collectica Limited can be contacted by phone. They do not have a freephone number but their phone number is charged at local rates. You can also contact them via email by using a contact form on their website.
How do I pay Collectica Limited?
You can make card payments to Collectica Limited by phone or online. You can also make bank transfers or pay by standing order. Postal orders, cheques and bank drafts can be sent by post, or you can pay via an allpay card.
References
Schedule 12, Tribunals, Courts and Enforcements Act, 2007
Part 1, Regulation 10, Certification of enforcement agents, 2014.