Collectica – Do You Have to Pay? 2022
For free and impartial money advice and guidance, visit MoneyHelper, to help you make the most of your money.
It's normal to be nervous if you've received a Collectica Notice of Enforcement or are expecting a visit from Collectica agents. We explain who Colelctica really is and what you can and can't do once they've started chasing your debt.
Beating Debt Collectors
There are several ways to deal with Collectica Debt Collectors and improve your finances.
Choosing the right way to tackle your debt could save you time and money, but the wrong one could cause even more harm.
It's always best to find out about all your options from a professional before you take action.
Fill out the 5 step form to get started.
Who are Collectica Enforcement Services?
Collectica Enforcement Services is a debt enforcement company, now owned by Marston Holdings Ltd. If you have been taken to court over a debt and still haven't paid, you could be contacted by Collectica or Marston Holdings.
This type of company is more commonly known as bailiffs. Their agents are qualified to recover debts and attempt to seize goods from your property if no payment is made. If you want to know more about bailiffs and your rights, why not check out our dedicated bailiff guide?
Are you struggling with debt?
Affordable repayments
Reduce pressure from people you owe
Stop interest and charges from soaring
Get started
Who do Collectica bailiffs work for?
Collectica bailiffs may be recovering debt on behalf of the private or public sector. Some of their previous clients include:
Local authorities
County Court
High Court
Landlords
Commercial businesses
Collectica Notice of Enforcement
When Collectica or Marston Holdings start the debt recovery process, they must send a letter to ask for a payment or agree on a payment plan first.
This letter is called a Notice of Enforcement because if you don't make contact to pay, they are giving you notice that they intend to come to your property. By just sending this letter, Collectica adds a £75 charge to your debt. This fee is fixed in law.
Feeling like Chandler?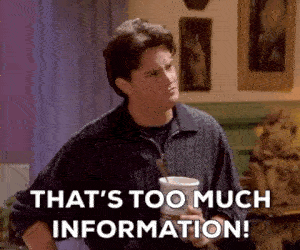 Is all this information starting to feel overwhelming? Don't panic! There's plenty of help available. You can get started below.
Can you ignore a Collectica Notice of Enforcement?
You shouldn't ignore a Notice of Enforcement from Collectica. If you ignore it and they have to pay you a visit, they will add even more expensive fees to your total owed. It's best to start a conversation with them on the contact details given. Even if you can't afford the full amount, make sure you get in touch to discuss payment plan options.
Do you have to pay Collectica?
Because the courts have already decided that you owe the money, you must pay Collectica. If you're struggling to pay the full amount, the bailiffs might accept an initial sum and a payment plan. You can also get support and assistance from a debt charity.
Collectica Visit
The Notice of Enforcement provides you with seven days to get in touch and pay – or make a payment plan. If you don't make contact with Collectica during this period, they can come to your home to enforce the debt.
You don't have to let Collectica agents into your home, but they are allowed to enter your home if the doors are open or unlocked. They cannot climb through windows. You may want to keep your doors locked and communicate with them through an upstairs window rather than opening the door.
The bailiffs will add £235 to your debt for having to come to your home, plus a percentage of the amount owed. They will add this fee again for any further visits they have to make. So you might want to consider dealing with them the first time around.
Are Collectica allowed to visit me?
Enforcement agents like Collectica are usually allowed to visit people and try to recover the debt. However, there are some situations where they aren't allowed to pay a visit.
For example, if the debtor is disabled, elderly or even pregnant then they may not be allowed to come knocking. Further details can be found from Citizens Advice here, and you should inform Collectica before they turn up.
Can bailiffs refuse payment plans?
Bailiffs don't usually refuse payment plans early in the process, as long as you're doing your best to repay within your means. They are not obligated to accept a payment plan if they come to your home. They may choose to repossess items instead and sell them at an auction to clear the debt.
When you enter into a payment plan, you might be asked to sign a Controlled Goods Agreement. This is an agreement that certain valuables you own can be seized if you default on the payment plan. This gives Collectica additional assurance that you'll pay. But don't sign this agreement if you think you'll struggle to meet your repayments.
Collectica bailiffs phone number
The Marston Holdings contact number is 0333 320 1822. Lines are open on weekdays between 8 am and 8 pm. Lines are also open on Saturdays between 8 am and 4 pm.
Take advantage of free debt help
You probably don't want any other debts to materialise into court action and enforcement agents. Get on top of your existing debts and arrears by speaking with a debt charity. Or take a look at our free debt help here.
Are you struggling with debt?
Affordable repayments
Reduce pressure from people you owe
Stop interest and charges from soaring
Get started