Are you dealing with calls or letters from Contstant & Co. Bailiffs Debt Collectors? Are they claiming you have outstanding debt and you don't believe it belongs to you? Are you concerned about the threats regarding possible court action? Are they hassling or abusing you? If these are some of the issues you are facing, or you have other concerns, keep reading, as this article might provide you with all the answers.
It's not your fault. Complaints to the Financial Ombudsman have risen this year from 830 to 2,006, so it's safe to say that you're not alone.
Deal with your debt today and feel amazing tomorrow.
Who are Contstant & Co. Bailiffs?
Contstant & Co offers a variety of data management services, including data collection and nationwide enforcement. The company was established in 1973 and is registered in the UK.
Don't worry, here's what to do!
You could get rid of debt collectors by writing off your debt. I've put together a 4 question debt calculator which will tell you if you're eligible:
Why do Contstant & Co. Bailiffs Debt Collectors continue to contact you?
The debt collection industry is continuing to grow and it's one which is unlikely to ever go out of business. There are a huge amount of people who are dealing with debt problems, and some are unable to pay back any of the debt they owe. If you are dealing with debt issues, it is important to understand how to deal with your situation, and take charge of your financial troubles.
Debt collectors come in many different shapes and sizes, but the way they operate is much the same. They purchase the debt from the company you have ran up the debt with, for instance, a loan or credit card company. The debt is bough at a much lower price than the face value, so it can be a good way for debt collectors to make money. Hence why there are so many! You may think that, if you explain your financial hardships, they will try to help you or feel sorry for you, but this is often not the case. Mostly, they just see it in black and white. You have ran up the debt, so you have a responsibility to pay it back. The Office for Fair Trading (OFT, 2010) said that unfair practices throughout the debt collection industry are extremely common.
Find out where the debt originated
The debt comes from another company, and Contstant & Co. Bailiffs Debt Collectors chase it on their behalf. If you are unfamiliar with the debt, or the original creditor, or you think you have paid it off already, you should request confirmation of the debt. It is important to do this before you start making any payments.
You will be able to get evidence of the debt by writing to Contstant & Co. Bailiffs Debt Collectors and demanding that they provide you with the original credit agreement. If they can't provide this or a copy, you would not be obliged to repay the money.
Find your best debt solution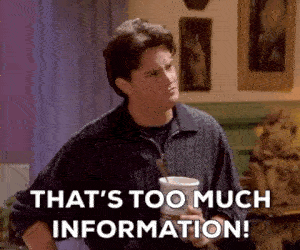 Is all this information starting to feel overwhelming? Don't panic! I've put together a 4 question debt calculator so you can quickly and easily find the best solution for you. Answer the four questions now.
Why do you need to pay?
If you have received confirmation that you are liable for the debt, you should pay it back. If you have the means to, it is best to clear off the debt as quickly as you can. When you do this, you will ensure Contstant & Co. Bailiffs Debt Collectors are off your back. You shouldn't pay if it will put you in a tough financial situation. In this case, it is best to pay via a suitable plan for repayment. You might have the chance to clear the debt with a partial payment.
Debt collectors and how they affect your life
Unfortunately, there are still debt collectors who don't consider their moral obligation when dealing with debtors. They use tactics which can have a detrimental effect on the wellbeing of debtors, including harassment, bullying and threats.
If you have been contacted by Contstant & Co. Bailiffs Debt Collectors, and they are using underhand tactics in an attempt to get you to start making payments, you would be forgiven for feeling overwhelmed. This sort of contact from debt collectors can have a negative effect on your day to day life. It has been reported that debtors have suffered from a range of problems, including anxiety, stress and depression. The debt support trust even reported that a significant number of debtors suffering from debt issues, had even considered suicide. This is shocking and terrifying – in equal measures.
it is no wonder the government had to step in and analyse the way debt collection agencies operate. They looked at irresponsible lending, and the intimidation used by debt collectors.
Contstant & Co. Bailiffs Debt Collectors and the legal obligations
The Office for Fair Trading (OFT, 2012) introduced some guidelines, specifically for the debt collection industry. This is a general summary of the legalities Contstant & Co. Bailiffs Debt Collectors must adhere to:
They should always ensure they treat any debtors fairly, and they should be deceitful, or use any unfair practices
They should ensure transparency in any information they provide, and should not confuse or mislead debtors
They must show consideration towards debtors, who may be suffering with financial issues
They must take the debtors situation into account, before deciding what action to take
If you feel harassed or bullied by Contstant & Co. Bailiffs Debt Collectors, you should not just put up with it. In this case, they are failing to follow the required guidelines and as such, you have the right to make a complaint to the OFT.
It is quick and easy to make a complaint about Contstant & Co. Bailiffs Debt Collectors. All you need to is complete this online complaint form.
You may find that debt collectors will lie about who they are, including being bailiffs, or having the right to take you to court. If they are trying to deceive you in this way, you would have the right to make a complaint against them.
Discover how Contstant & Co. Bailiffs Debt Collectors operate
It can be difficult to deal with debt collectors at the best of times, but even more so when they are harassing you. These are some things you should know about Contstant & Co. Bailiffs Debt Collectors.
They only make money when you pay
As debt collectors like Contstant & Co. Bailiffs Debt Collectors purchase the debt from the original creditor, they need to get your payments in to make any money. If you don't pay up, they will end up losing money. This is why they are so eager to get hold of you and hopefully, get some money from you! The agents might also get a bonus depending on the amount of money they bring in, so that will give you a better understanding of why they are so eager! The last thing the agent wants is to end the call without getting some kind of payment agreement from you.
With this in your mind, you will understand why they can come across as quite threatening at times. You should know that regardless of what Contstant & Co. Bailiffs Debt Collectors tell you, you should not feel forced into paying debt, especially if paying the debt, will leave you in a worse financial situation.
They will not give up
Although it can seem like a good idea to just ignore any calls you receive from Contstant & Co. Bailiffs Debt Collectors, but you can be sure that they won't give up. They don't want to end up losing money on the debt, and they will try everything possible to get hold of you. Unfortunately, this might even include speaking to someone else in your household, if you fail to respond to them.
If they do speak to someone else about the debt, or they are contacting you constantly, this approach would be against the legislation. It is a breach of OFT guidelines and you have the right to report them at the highest level. You can respond to the agent by telling them you will speak directly to the Financial Ombudsman.
You can contact the Financial Ombudsman by phone on 0800 023 4567 or 0300 123 9123
The typical tactics
The tactics employed by the debt collection company will vary, but most will use some kind of tactic to try and get you to respond to them. They may just keep calling you on a loop to try and get a response, or they might bombard you with letters and emails. They could talk to someone else about your debt, as we discussed earlier, or they may even become abusive towards you on the phone. They are not permitted to do any of these things, as they could be described as bullying or harassment. The reason they implement these strategies is so that they grind you down to the point where you pay up to get rid of them. Unfortunately though, these can have a major impact on your life and how you feel day to day. You should definitely not just put up with this behaviour, as they do not have the right to treat you this way.
It is never easy to deal with this kind of behaviour, but the law is on your side. It is vital that you stand up for yourself, and don't let allow them to grind you down. You can report their behaviour to the OFT using this online complaint form.
They have discussed my debt with someone else
As this is your debt, and your debt alone, Contstant & Co. Bailiffs Debt Collectors have no right to speak to anyone else about it, even if it is family member. It is illegal for them to discuss the debt with anyone apart from you, and it breaches both the OFT guidelines and the privacy laws. You should never accept them discussing your debt with anyone else.
If they have done this, you can report them to the Financial Ombudsman on 0800 023 4567 or 0300 123 9123
Typical lies
Debt collectors will often use deceit to try and get their way. Some of the most common acts of deceit are saying that they are calling you from the court, or that they will come to your home to take some of your goods in payment of the debt. They may even use criminal prosecution as a threat to try and get payment from you.
You should not allow them to visit your property, and if they do this anyway, you should ask them to leave. If you feel like you may be in danger, you should always contact the police.
Don't allow them to affect your life
We know that debt collectors such as Contstant & Co. Bailiffs Debt Collectors can be extremely persistent, and even relentless about getting payment. This has, in many cases, led debtors to suffer from mental health issues, and even to consider suicide in some cases. It is difficult to deal with this behaviour, especially if you are not used to it. It is important to get out of debt and to speak to debt collectors and resolve the situation, but you should only ever do this in a way that works for you.
Getting out of debt
If you are concerned about your debt situation, and you would like professional help, there are organisations offering this free of charge. You can get one-to-one support to get out of debt. There are also commercial companies offering the same service, but with a fee attached. You should use the organisations who offer free help first, before considering the commercial options. These are some companies who offer a debt advice service:
Citizens Advice Bureau (CAB) you can get extensive help with your debt problems, and get your finances back on track
Christians Against Poverty (CAP) will provide you with free debt help and support
StepChange provides free online debt advice and help debt get their financial situation back on track
How to write off your debt
You may be able to write off all your debt by entering into an Individual Voluntary Arrangement (IVA). With the IVA, you come to an agreement with your creditors to pay off the debt, by paying a specific amount each month. When five years' or so have passed, any debt still remaining will end up being written off. You will need to use an insolvency practitioner to carry out the IVA process.
Find a local licenced IVA insolvency practitioner here.
Your other choice is a Debt Relief Order (DRO). This will only apply if you have £50 or less left when your household bills have been paid, and you cannot be a homeowner.
You need an authorised debt advisor to apply for a Debt Relief Order. This is a list of authorised debt advisors.
Final Thoughts
We know how bad the debt industry got, and this is why the government had to step in and take charge of the situation. Unfortunately, despite all the new regulations, there are still debt collection agencies who do not follow the guidelines. If you are dealing with any debt collectors who are failing to abide by the necessary regulations, you have the right to make a complaint about their behaviour. If they don't respond in a way you are happy with, you can take your complaint further by contacting the Financial Ombudsman. You need to pay your debt, but you should be able to do so in a controlled way, that doesn't affect your ability to take care of your day to day bills. Debt collectors may lose their licence if they are found to be breaching the regulations.