Everyday Loans Reviews & Refund Info 2022
How to stop paying Everyday Loans and get a refund!
Are you dealing with an unpaid loan debt from Everyday Loans? Were the loan repayments unaffordable? Are you being harassed, threatened or bullied about the debt you owe, and being told you will be taken to court?
If you are having a hard time dealing with Everyday Loans, this article is the perfect way to get the information you need. You may even be able to cancel the loan and receive a refund.
It's not your fault. Complaints to the Financial Ombudsman have risen this year from 830 to 2,006, so it's safe to say that you're not alone.
Deal with your debt today and feel amazing tomorrow.
Don't worry, here's what to do!
There are several debt solutions in the UK that can be used to improve your finances. Choosing the right way to tackle your debt could save you time and money, but the wrong one could cause even more harm.
It's always best to find out about all your options from a professional before you take action.

Fill out the 5 step form to get started.
Who are Everyday Loans?
Everyday Loans is a registered lending provider in the UK. The company offers short-term loans between £1,000 and £50,000 to homeowners and tenants.
The company is trading under Every Day Lending Limited and has a network of more than 70 branches throughout the UK.
Do you know your debt free date?
Affordable repayments with an end date in sight
Reduce pressure from people you owe money to
Stop interest and charges from soaring
Get started
Everyday Loans – understand the law
Debt problem are common in our society, and even worse before the new laws were brought into force. As the lending industry started to topple £2 billion, it was time to take action.
The reason for the high debt was a combination of lenders offering loans to borrowers who could not afford to pay them back, and excessive interest rates.
The Financial Conduct Authority looking into the practices of debt collectors and found that many companies were acting in an unfair way.
Some of the biggest lenders went bust as a consequence of the fines they were issued, including Quickquid and Wonga. When you consider that Wonga received a fine of £220 million, it is not surprising that they went bust as a result.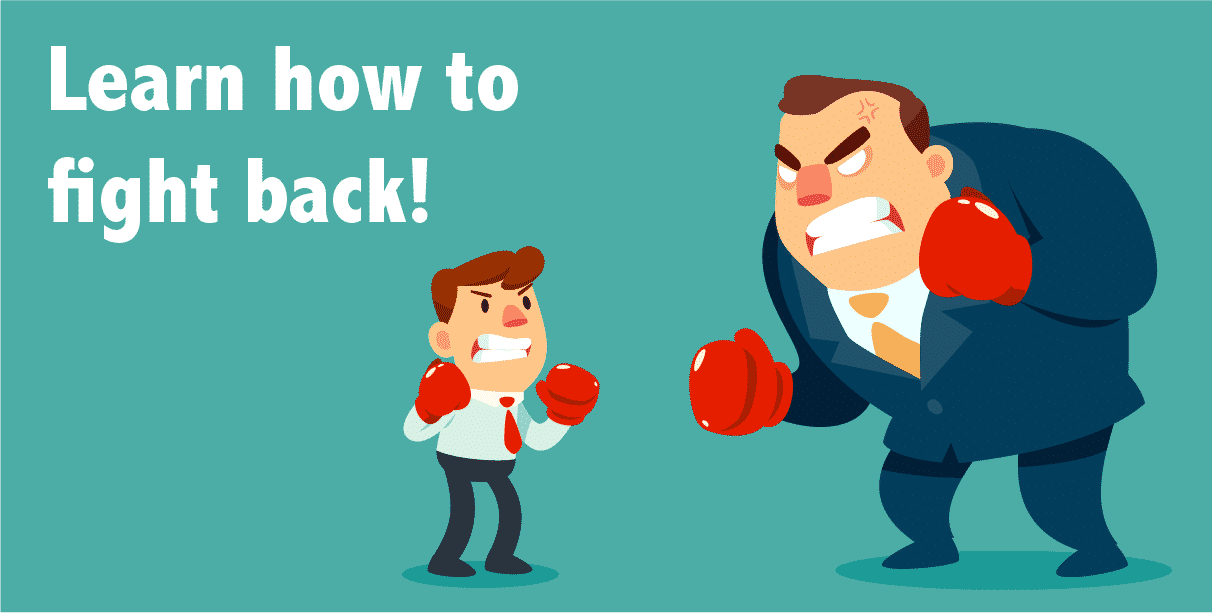 When customers had not been efficiently assesses for their affordability during the application process, they ended up with a refund.
This harsh treatment made a difference, and following the changes, the number of loans feel by over 8 million and lenders also dropped signficantly.
If Everyday Loans did not follow any of the laws below, then you could claim for a refund!
Law #1: the lender must have checked affordability
One of the new laws which is now in place relates to affordability. This has resulted in success for many readers.
With this new law, there must be sufficient affordability assessments carried out by the lender, prior to agreeing to the loan. The lender must find out if the borrower is able to afford the repayments.
According to this law, the repayments must also be found to have been "sustainable". The borrower must have been able to stick to the repayments of the loan, while also still adhering to their regular commitments, such as bills, rent and food.
They should not need to borrow more funds to make the repayments.
To put it simply; the repayments should have been affordable, when all other expenses are taken into account. For instance, rent, bills and food.
If you were unable to keep up with the loan repayments, or you have to take out another loan to be able to make the repayments, you could claim for a refund!
Feeling like Chandler?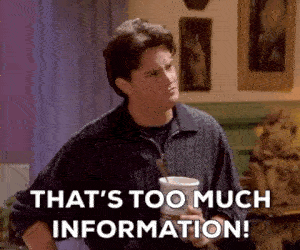 Is all this information starting to feel overwhelming? Don't panic! There's plenty of help available. You can get started below.
Law #2: limits on interest and charges
You may wish to claim this together with law #1, or on its own, depending on which option suits. According to this law, there is now a price cap on interest and charges to help ensure borrowers are not faced with extreme charges. These caps include:
Daily cost cap of 0.8% per day on the amount you have borrowed– including interest and all fees charges.

A £15 cap on default fees – interest may still be charged following a default, but it must not be more than the 0.8% daily rate.

A complete cost cap of 100% – you must not be asked to repay more than 100% of the money you have borrowed.
The limits are relevant to credit agreements with an interest rate of 100& or more, and these must be due to be repaid within one year – either fully or substantially.
There are other laws to be aware of, which were put into place in 2017. The lender now has a responsibility to ensure that their products are featured on a price comparison website, and this must be authorised by the FCA.
In addition, borrowers should always receive a summary of what they have borrowed.
If Everyday Loans are found to be in breach of these laws, and they are trying to charge you more than they are permitted to, the credit agreement would not be forcible. In which case, they cannot make you repay the loan! You would be able to claim money back.
Law #3: new law on the CPA
You will usually need to repay your debt through a Continuous Payment Authority (CPA.) It was previously the case that when a lender used a CPA, they could take money as and when they wished to make up the debt repayment.
They should have been informing debtors before doing this, but as you might expect, many failed to do this. This meant that debtors were left without money at the most unexpected times.
They may not even notice the funds have left their account, until they try to withdraw money or pay a bill!
If you are already struggling to make ends meet, and you suddenly have a payment taken from Everyday Loans, you may not be able to keep up with your essential bills. You could end up putting your home at risk, in the worst case scenario.
The new law around the CPA states that if the payment fails twice, no further requests can be made by the lender to take the funds.
There are also rules relating to the amount of money that can be taken via a CPA. The lender must not take partial payments anymore. If you have insufficient funds to clear the debt, they cannot take any payments at all.
The only exception to this is if you agree that they can take partial payments to clear off the debt. You must have given them explicit permission, or they would be breaking this law!
If Everyday Loans have tried to take money on more than two occasions, or they have taken a partial payment and you have not advised them to do so, they would be in breach of the regulations. You can complain and put in a claim.
What if you can't pay?
If Everyday Loans have acted in a legitimate way, and you have no concerns over their behaviour, but you can't pay the money back, these are some of steps you can take to protect yourself.
When you have a standing order or direct debit already set up, you will be able to cancel these via your bank. This will prevent Everyday Loans from taking payments from your account, and you will have complete control over your account.
It is best to let the lender know of your intentions to cancel your payments, but you are not under any obligation to do this. They cannot take further payments, until you give them permission.
You will still need to pay back the debt, and it is important you deal with it. Some debtors tend to bury their heads, but this doesn't help, as you will be bombarded with calls and letters from the lender.
Speak to Everyday Loans and devise a suitable plan to pay back the debt. No matter what your circumstances, they should always treat you fairly, and be willing to adapt to suit your needs.
These are some of the rules lenders must adhere to:
Provide you with general information on where you can get free independent debt advice
Give you time to devise a suitable repayment plan, using a debt advisor if appropriate
Ensure reasonable time is given to repay the debt, freezing interest and additional charges where possible.
I've written more about what to do if you can't pay back your loan here.
How do you make a claim?
There are many people, just like you, who have been forced into making a complaint about the behaviour of debt collectors.
The Financial Ombudsman has received thousands of complaints, but there are many more that haven't went as far as this. If you are ready to make a complaint about Everyday Loans, you are definitely not alone.
In cases where Everyday Loans have not treated you fairly, you could be entitled to receive a refund, regardless of whether the loan has been paid off within six years.
In this case, you would be entitled to receive a refund on the interest paid, as well as any charges. You could also receive 8% interest on your refunds. As you can imagine, this could result in refunds of £1000s!
I've had 100s of success stories from readers who have followed the simple templates in my guide.
FAQs
Who is everyday loans owned by?
Everyday Loans is owned by Non-Standard Finance PLC established in 2006. They offer unsecured personal loans to customers in the UK.
Can you claim against everyday loans?
Yes. If the loan was unaffordable from the start you might be able to claim against everyday loans following the FCAs attempt to stamp out predatory lending.
Is everyday loans a payday loan?
No. Everyday loans does not offer payday loans and they are not a payday lender. They sell unsecured personal loans from between £1000 and £15000.
Who is the CEO of Everyday Loans?
Jon Wiggins is the CEO of Everyday Loans. He became the CEO in April 2021 after working as a Managing Director since May 2017.
What time do everyday loans pay?
Everyday loans will pay you within 3 working days of your agreement documents being signed.
Do you know your debt free date?
Affordable repayments with an end date in sight
Reduce pressure from people you owe money to
Stop interest and charges from soaring
Get started
References
CONC 5.2A Creditworthiness assessment