Ladder Loans are a debt company in the UK, who may be contacting you about outstanding debt from a loan. If they are contacting you about the debt, you should speak to them and find out a bit more about the loan and where it originated. You might be able to cancel your loan and even obtain a refund.
It's not your fault. Complaints to the Financial Ombudsman have risen this year from 830 to 2,006, so it's safe to say that you're not alone.
Deal with your debt today and feel better tomorrow.
Who are Ladder Loans?
Ladder loans offers personal short-term loans between £400 and £1,500 with a repayment period of up to 12 months. Applications can be done online and found can be paid at the same working day. The company is a registered loan provider in the UK.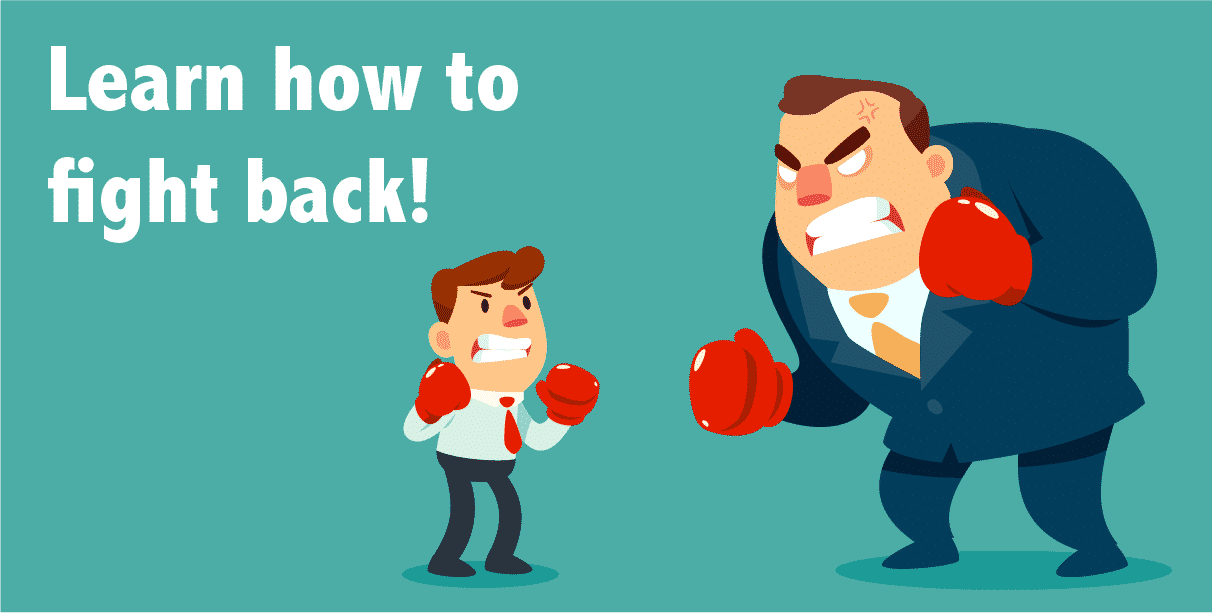 Why do lenders make it so easy?
Lenders want to make money, so they often lend without understanding the borrowers true circumstances – which means they lend to people who can't afford to pay the money back. They will often offer loans which can be approved in seconds, and don't even undertake a credit check. This means they lend to people who will be unlikely to be able to pay the money back – the most vulnerable borrowers.
If Ladder Loans did not follow any of the laws below, then you could claim for a refund!
What does the government do about this lending?
With lenders giving money to those who can't afford it, it is no wonder that so many people find themselves in debt. Thankfully, there has been new legislation which has reduced this type of unhelpful lending, as prior to this, the loan market was worth £2 billion, which was as a result of irresponsible lending.
The Financial Conduct Authority undertook a massive investigation, and this led to a number of well known debt companies being dealt huge fines, including Wonga, Quickquid and The Money Shop. Some debt companies even went bust due to the large fines! Now the industry is far better regulated and the number of lenders has fallen from 240 to 60.
Are you due a refund? Read through the next section in which we look at these new rules in some detail. If Ladder Loans UK is in breach YOU MAY BE DUE A REFUND EVEN IF YOU HAVE PAID OFF THE LOAN.
Read what to do if you can't pay back your debt.
Interest and charges cap
In line with the changes, The Financial Conduct Authority also have a price cap in place to protect borrowers from facing high charges. The caps include:
0.8% per day cost cap on the value of the loan borrowed – includes charges and fees.
Default fees are capped at £15 – default interest is permitted, but it must not be more than original rate of 0.8% per day.
Cost cap at 100% – you should not be asked to pay over 100% of the money you have borrowed.
The limits are relevant for all credit agreements with an interest rate of 100% or more a year and which are either due to be fully or substantially repaid in a year.
These additional regulations have been in force since May 2017.
If Ladder Loans UK is in breach of these regulations and is attempting to charge you more than they should, your credit agreement with them is unenforceable and they will not be able to make you repay the loan.
Find your best debt solution (in 1 minute!)
Is all this information starting to feel overwhelming? Don't panic! I've put together a 4 question debt calculator so you can quickly and easily find the best solution for you. If you're eligible for the new government scheme, you could write off up to 85% of your debt! Answer the four questions now.
If a debt collection company is not authorised, they can't chase you for the outstanding debt. If you want confirmation about the credibility of Ladder Loans UK, there are ways and means to do this.
You can check whether they are authorised by entering the name of the company on this Interim Permission Consumer Credit Register search page. You can also perform a search on the financial services register here. If there is no up to date entry, you don't need to pay the,
If they are operating illegally, the website may have little information on it, or it may be out of date information. These are worth checking to ensure the company is authorised and able to take payments from you.
What if you want to complain about Ladder Loans UK?
You can make a formal complaint about Ladder Loans UK to the Financial Ombudsman, if you believe they are not adhering to the guidelines.
In order to make a complaint, you must have as much information as possible relating to the complaint and their conduct, including emails, letters etc. You should make the complaint directly to Ladder Loans UK in the first instance.
If you are not satisfied with the conclusion of the complaint to Ladder Loans UK , you may want to complainto the financial ombudsman. You can do this via phone on 0800 023 4567 or 0300 123 9123
If you have been treated unfairly by Ladder Loans UK, even if you have paid off the loan, you could be eligible for a refund, including interest you have paid.
If the loan is thought to have been unaffordable it may be removed from your credit file and cancelled.
Write to your lender requesting compensation, in the first instance.
You should receive a response within 8 weeks. If not, speak to the Financial Ombudsman by phone on 0800 023 4567 or 0300 123 9123.
Continuous Payment Authority – what are the new rules?
It is common for loan companies to want you to pay using a Continuous Payment Authority (CPA). This means they can basically take the money from your account, whenever it suits them.
This can cause all sorts of problems as if you are not expecting the payment to come out from Ladder Loans, you could be left in a situation where you can't pay your bills.
The new regulations in place regarding CPA state that if the payment fails twice, they can't try it again.
They are also forbidden to take out partial payments to clear the debt. If the full value is not in the account, they can't take anything.
If they try any of these tactics, they are breaking the law, and you can report them. You can report them to the financial ombudsman on 0800 023 4567 or 0300 123 9123.
I can't afford to repay the loan – what now?
If Ladder Loans UK are contacting you about the outstanding debt and you can't afford to pay it back – there are options available.
If you are already paying them, you should cancel the direct debit. It is worth informing them of this first, so that they don't try to take further action.
You will still owe the money, even if you cancel the direct debit, but instead of running away from the debt, speak to Ladder Loans UK and explain your situation.
They must treat you fairly, and they should be willing to devise a repayment plan that works for you.
Lenders have an obligation to:
Help you find free independent debt advice
Allow you to set up a repayment plan
Giving you time to pay the loan back.
It's a rollover!
Ladder Loans UK may suggest that you roll the loan over, however, this just leads to more interest and charges, so it is not a good idea! Don't be railroaded into taking this option, as it will only benefit them, not you!
Do you need debt help?
These are some organisations who can provide you with completely free debt advice and help.
To trust or not to trust?
It can be difficult to weed out the bad from the good, but not all loan companies are sharks. Some loan companies act within the law, and they are actually hugely beneficial for people facing debt problems. They are not all bad, so shouldn't be tarred with the same brush.
If you find that Ladder Loans UK are in breach of regulations, you can seek help and guidance on how to deal with the,
If you can't pay back your loan do check out my other article here.
Good luck!
References
CONC 5.2A Creditworthiness assessment
Read More…