There is never a good time to have to confront outstanding debts. However, in the wake of current global events, things appear even more difficult. Managing finances during these difficult times can seem like an impossible task. Add in an unexpected debt collection letter, and things become even more complex. However, with a little know-how, you can deal with the situation head-on. With that in mind, we explore what to do if you receive an Arc Legal Assistance debt collection letter.
It's not your fault. Complaints to the Financial Ombudsman have risen this year from 830 to 2,006, so it's safe to say that you're not alone.
Deal with your debt today and feel amazing tomorrow.
Arc Legal Assistance Basics
To kick things off, let's take a look at some of the basics of who we're dealing with. It helps to know how companies operate, as well as what you can expect when you're contacted by them. Below, we've outlined all the essential info you need:
Who is Arc Legal Assistance?
Arc Legal assistance is a legal company that deals specifically with insurance. They work with a variety of organisations, including insurers, intermediaries, and financial institutions to broker legal advice and case handling. Along with their own panel of solicitors, they also work with external legal professionals.
They provide a wide variety of legal services, including family, motor, and commercial law. Arc also works with businesses to provide insurance policies across a wide variety of niches. The company has been operating since 2003.
Arc Legal Assistance's Colchester address is The Gatehouse, Lodge Park, Lodge Lane, Colchester, CO4 5NE. There are also several Arc Legal Assistance contact methods, including phoning them on 0344 770 9000, as well as emailing at [email protected].
For those looking for the Arc Legal Assistance claim form, you can find it on their website.
Don't worry, here's what to do!
You could get rid of debt collectors by writing off your debt. I've put together a 4 question debt calculator which will tell you if you're eligible:
Are they a real company?
If you've received a letter from Arc Legal Assistance, you might be wondering who they are. There is a possibility you've had contact with them before when agreeing an insurance policy, although people often don't pay attention to the names of companies acting in this capacity. So are they a legitimate company?
You're right to be cautious when it comes to debt collection letters. However, you can breathe easy that Arc is indeed real. They're registered with Companies House under the company number 04672894. They're also authorised and regulated by the Financial Conduct Authority (FCA), where their reference number is 305958.
According to the company's website, they're also part of the AmTrust Financial Services group, an international company that specialises in insurance.
What are Arc Legal Assistance reviews like?
It's always worth checking out what other customers think about dealing with a company like Arc Legal Assistance. However, a quick internet search shows up some concerning and surprising results.
On Trustpilot, the company scores 2.4 stars out of 5, from a total of 72 reviews. Over 70% of reviews give them a 'bad' rating. Many mention the fact that insurance claims handled by the company rarely pay out, and that the customer service leaves a lot to be desired.
It's a similar story on Google reviews. The company has an overall rating of 1.6 stars out of 5, from a total of 22 reviews. Again, customers cite the lack of paying out, as well as being hounded for money. Clearly, not an ideal company to have to deal with.
Find your best debt solution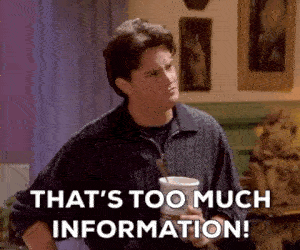 Is all this information starting to feel overwhelming? Don't panic! I've put together a 4 question debt calculator so you can quickly and easily find the best solution for you. Answer the four questions now.
Why are they contacting me?
There could be several reasons why Arc Legal are reaching out to you. You may have made an insurance claim that they're dealing with, for example. However, there is a possibility that you owe them money and they're trying to collect the debt.
This debt could be related to an insurance claim, or potentially for other legal services the firm has provided for you. In some instances, they may refer your case directly to another debt collection agency, which will mention the name of Arc Legal Assistance on the letter.
There is also the possibility that they have sold your debt to another collection company. If this happens, you will then owe money to the collection agency rather than directly to Arc Legal Assistance.
What to do if you get a letter from Arc Legal Assistance about debt collection
So, if you've received a letter from Arc Legal Assistance claiming that you owe them money, what should you do? It's a question with a few possible answers, as it depends on the exact situation you're dealing with. However, the steps below may help you deal with the situation promptly.
Don't ignore it
Many people ask whether they should ignore letters from Arc Legal Assistance asking for money. However, it's not a particularly helpful course of action. Whenever it comes to debt collection, you'll find that ignoring matters only tends to make things worse.
Whether it's the original creditor or a debt collection agency, reclaiming debt requires persistence. As such, if you simply throw your letter from Arc away, they'll keep trying. This can mean that they write even more forceful letters, start adding charges to your account, and/or start calling you on the phone.
In the worst-case scenario, ignoring demands for debt repayment can mean that they take legal action against you. And, as a law firm, this is the last thing you want from Arc Legal Assistance. Thankfully, they do have a debt advice service if you are struggling.
Get your details in order
Whenever you're trying to deal with complicated financial matters, having all the information to hand makes things a lot easier. So, whether it's an insurance policy that isn't paying out or a debt that's being chased, you'll need to have the relevant documents to reference.
Start by finding the original agreement, policy, or contract. From there, you can start unpicking the details. Finding your relevant bank statements and receipts can also be incredibly useful. Remember, you should also write down any actions you take regarding the debt, such as who you speak to about it and when.
Check the status of the debt
If you're being chased about an outstanding amount of money you owe, there are a few things you should check before you actually pay it. In some circumstances, your debt might not be enforceable, meaning you possibly don't need to make the payment straight away (or at all).
The first thing to check is how old the debt is. If you've received a letter out of the blue about an old debt with Arc Legal Assistance, figure out when you last heard about it. If it's been over six years since you made a payment or had any contact about it, the debt enforcement period might have expired. These statute-barred debts are no longer legally enforceable, although they can remain on your record.
You should also check whether the original creditor can produce proof about your debt. If it's not statute–barred, you can write to them asking for this evidence, and they have to provide it. If they're unable to provide this proof, they cannot legally enforce the debt.
Should I pay them?
Everyone needs to settle what they owe eventually. However, whether or not you should pay Arc Legal Assistance straight away depends on a few factors. Firstly, you should confirm that you definitely owe the amount they say you do. Check the full details and proof that they have to determine if this is the case. In some instances, debt collectors do get the wrong person.
The second consideration is what your current financial status is like. If you can't pay a lump sum all at once, there might be some alternative steps you can take, as we'll explore in more detail further down.
Your rights and their powers
Whenever you're dealing with a debt collection agency, it's important to know where you stand from a legal perspective. There has been a lot of negative press about how such companies have operated in the past, meaning regulations are thankfully tighter than ever.
What rights do I have?
Let's start by looking at the rights you have when it comes to debt collection agencies. The Financial Conduct Authority (FCA) outlines a whole range of rules and regulations that give you certain rights. This includes things like:
You can ask them to stop calling. If you request to deal with them in writing, they have to comply with this request. The same goes if you ask them to only call at certain times.
They can't phone your friends, work, or family. The privacy of your case means that they can only deal with you. However, you can give them permission to speak with others if you prefer.
They can't lie to you. They have to be honest about the status of your debt and what will happen with it. Similarly, they can't make inaccurate claims about the powers they have.
They can't charge you excessively. Although interest and fees can be added to your debt, this can only happen in accordance with the original contract.
What actions can debt collectors take?
Although there are plenty of restrictions on what debt collectors can't do, there are some actions they can take:
Visit your home. With prior written notice, a representative from a debt collector can visit your property. However, they cannot force their way in or take anything from inside or outside your house. All they can do is ask you to pay, and they have to leave if you ask them to.
Apply for a CCJ. A County Court Judgement is essentially the courts forcing you to pay what you owe. A debt collection agency can apply to have one of these taken out against you.
Add interest and charges. As mentioned, these fees can only be added based on the terms of your original agreement.
What happens if I can't pay?
If you can't or refuse to pay your debt, there may be fairly serious consequences, particularly if you don't reach out to the creditor or collection agency dealing with your case. The longer it goes on, and the more you refuse, the worse things are likely to get. Here are some of the actions that might happen:
You get a CCJ. Not only does this force you to pay back your debt by a specific date, but it also impacts your credit report for years to come.
The bailiffs are sent round. If you still don't pay after the CCJ, the court can appoint bailiffs to come and seize your belongings from inside and outside your home.
You're made bankrupt. Again, if the bailiffs can't recover enough, the creditor can request bankruptcy. If this happens, you'll have to sell off any assets you have.
You have to appear in court. If your case is brought to court and you can't provide a valid reason for your refusal to pay, you could face a spell in jail.
Getting help with debt
Clearly, the consequences for not paying your debt are significant. So, if you're struggling to make payments and aren't sure where to turn, here are some options:
Options for debt management
Depending on your current situation and the nature of your debt, you could try several avenues:
An IVA. Individual voluntary arrangements can be set up by a legal professional. They mean that you pay a set amount for around 60 months, with everything left over being written off.
A DMP. With a debt management plan, you can either extend the repayment period on your debts or freeze the interest rate. This can make your monthly repayments more manageable.
A consolidation loan. With a debt consolidation loan, one loan repayment replaces all of your outstanding debt payments, making things easier to manage.
Getting support
As well as financial options, there are also places you can turn for support and advice about handling your finances. Some of the most useful ones include:
All of these options give you the chance to speak to people who specialise in helping people manage their debt and find the right solutions.