You Might Not Have to Pay Birketts Debt Collectors!
Are Birketts Debt Collectors hassling you about outstanding debt? Are you worried about money you owe, but are unable to repay? Do you not recognise the debt you are being asked to pay back? Are the debt company resorting to threatening you with legal action? If any of these sound familiar, and you want to find out more, this article will give you more information on what to do next. You might not need to pay them back!
Who are Birketts Debt Collectors?
Around for over 150 years, Birketts are a UK based law firm that provides a range of services to a range of clients, not only in the UK but also internationally too. There are four different branches based throughout the East of England, which is where Birketts are based. One of the services that their legal team are known to offer is debt collection.
Don't worry, here's what to do!
You could get rid of debt collectors by writing off your debt. I've put together a 4 question debt calculator which will tell you if you're eligible:
Are Birketts Debt Collectors Legit?
As a legal firm, it comes as somewhat of a surprise that Birketts are not part of the FCA, however, they do feature on their exempt list and are authorised to deal with financial aspects of their business. It is important to remember that any company, whether they are a part of the FCA or not, who is chasing you for debt payments, may not need to be paid straight away, instead it may make more sense to wait and work through the process instead.
What does Birketts Debt Collectors Do?
There is very little information on the Birkett website that relates to their debt collection service, more so, just that they offer it. However, it looks likely that they offer a more standard approach to debt collection, such as the type that you are used to seeing from a range of companies. It is also likely that they will work with a range of clients, which in turn would mean that they work with a range of types of debt.
Find your best debt solution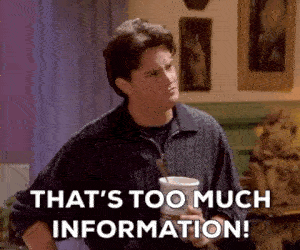 Is all this information starting to feel overwhelming? Don't panic! I've put together a 4 question debt calculator so you can quickly and easily find the best solution for you. Answer the four questions now.
What does Birketts Debt Collection Process look like?
Again, there is little information on the website that relates to their debt collection process. This would lead us to believe that their debt collection process would be a standard one. Perhaps with the majority of the communication, and then payment collection, made via telephone calls and perhaps payment plans, rather than an online portal that debtors can use to make payments.
Why are Birketts Debt Collectors contacting you?
The debt collection business is big. In fact, it is huge and companies are making a lot of money by chasing those with debt to make payments. There are different types of debt collection companies, including Birketts Debt Collectors. There are those who are independent, others who work as a part of the credit company you owe the original debt too, and individual sole trader debt collectors. They may be different, and have a variety of approaches, but their main premise for existing is to make sure you pay the money back that you owe, and they will often do anything to get there.
The business model used by independent debt collection agencies and sole traders is that they buy the debt from the original credit company at a fraction of the total value of the debt. This enables them to make a profit on the rest. The issue here is that if they don't get any payments from you, they have bought the debt for nothing, and have ended up losing money. However, if they do get payments, they can make a tidy profit. Hence why they employ so many underhand tactics to try to get you to pay up. If Birketts Debt Collectors are using a range of ways to try to get the money from you, they are not the only ones, as this sort of behaviour is rife. The Office for Fair Trading (OFT, 2010) even admitted that poor practices like this "appear to be widespread".
Is it your debt?
First thing's first – is this your debt. If you don't recognise the debt, or you are questioning the amount you are being charged, the best thing to do is get confirmation that it is your debt, and that the value is correct. It is important to remember that the cost may be much higher than you remember, as there are likely to be charges and interest added, so it may look a little over inflated!
Speak to Birketts Debt Collectors and ask that they send you a copy of the original credit agreement. They should have no problem providing this for you, but if they do, you are not under any obligation to pay them back.
What if you can pay, but don't want to?
Of course, if you owe the money, it is your debt and you need to pay it. The best way to do this is to clear the full amount, if you can realistically afford to. It is not enough just to say that you don't want to pay it. If you are going to leave yourself out of pocket by paying debt, you might just want to set up a repayment plan with Birketts Debt Collectors. You should never pay if it will leave you unable to pay back your essential bills, such as rent or mortgage.
How debt collectors can affect you?
The tactics employed by debt collectors can be questionable, and some may even be against the law. The typical acts include pressurising you into paying when you can't afford it, making frequent phone calls to the point of harassment, and even in some cases, threatening court action or to enter your home.
If you are being constantly contacted by Birketts Debt Collectors, it is understandable that this would start to take its tole on your life, not to mention your emotions. In some cases, people have ended up suffering from a mental illness due to being harassed by debt collectors, and some even contemplate suicide. Debt problems can be devastating, but even more so if you are being constantly hounded about them. One good thing is that the law regarding this has changed, and there is now more protection than ever for debtors.
Birketts Debt Collectors and the legalities
The Office for Fair Trading (OFT, 2012) published a set of guidelines which were applicable to the debt collection business. In summary, these changes mean that Birketts Debt Collectors should:
Always treat debtors fairly and without using any aggressive practices. They should ensure fairness and be transparent.
Never confuse or mislead debtors. Any information provided should always be truthful and concise.
Show consideration towards debtors and the issues they are facing, and be empathetic towards them.
Take the debtors circumstances into account, before determining what to do.
If you feel threatened or intimidated by Birketts Debt Collectors, you have the right to report them to the OFT. In worst case scenario, they may decide to remove their license, meaning they will no longer be able to operate.
To make a complaint about Birketts Debt Collectors, you can use this online complaint form.
Make sure you know that the debt collection company is legitimate before you hand over any money. Some companies pretend to be authorised when, in fact, they have no legal right to be chasing you for payment.
Birketts Debt Collectors and how they operate
There are certain reasons why Birketts Debt Collectors and other debt collectors do what they do, and when you understand this, you are in a better position to be able to deal with them. This includes:
Working on bonuses
Agents at Birketts Debt Collectors will have incentives, which mean that the more payments they manage to secure, the more they will get in bonuses. They will have set targets for how much they are expected to bring in, and this is why they will do anything in their power to get payments from you. If they are resorting to underhand tactics, this is down to the fact that they are desperate to get you to pay up!
You should stand up to any threats from agents at Birketts Debt Collectors. They have no right to tell you that they will visit your home, or that they will remove your possessions. These threats are empty, and although you need to repay the debt, you don't need to put up with any abuse or underhand tactics.
Using automated call technology
Although the temptation of ignoring calls from Birketts Debt Collectors can be hard to resist, this is not the best option as they will just keep contacting you, especially if they have automated technology in place. In this case, they may end up calling you around the clock to try and drive you to frustration. This is a tactic employed by many debt collection companies!
If the calls are becoming excessive, you have the right to make a complaint. You can speak to the Financial Ombudsman, as this is a breach of OFT guidelines. Tell the agent that you will be reporting them, and they will take care of the situation on your behalf.
You can contact the Financial Ombudsman by phone on 0800 023 4567 or 0300 123 9123
Threatening behaviour
Unfortunately, debt collection companies often think they are above the law, and that they can do anything to enforce the payments. They may start off conversations by being friendly and empathetic, but this may change when they realise you don't have the funds to pay back the debt. If they become abusive or threatening in any way, you have the right to report them. No one should have to put up with this behaviour. It is unacceptable and can be highly distressing. Threatening and abusive behaviour can be obvious, but it can also be more subtle. For example, if they are phoning you at all hours of the day, this is a form of harassment, and should not just be accepted.
Although it can be difficult to deal with this behaviour, you should stand up for yourself. If you are struggling, the OFT are there to protect you. Report them to the OFT using this online complaint form.
Are they permitted to talk to third parties?
Debt collection agents may feel that it is appropriate to talk to someone else about your debt, if they can't reach you. This is not permitted, even if it is a family member. They have no right to discuss your debt with anyone but yourself, and if they do, this is illegal and goes against privacy laws. It is even worse if they discuss the debt with one of your colleague's. No one should know about your debt, apart from those you choose to share it with.
You can report such behaviour to the Financial Ombudsman on 0800 023 4567 or 0300 123 9123
Entering your premises
It is not unknown for debt collectors to tell some lies by saying they will enter your property, either to have a chat with you about the money you owe, or indeed, to remove some of your possessions. You should know that they do not have permission to do this, and if they do threaten you, they could be breaking the law.
Under no circumstances should you allow debt collectors into your home. If they are persistent in this respect, and threaten to enter your property regardless, you can contact the police, who will deal with the situation on your behalf.
Debt collectors and stress
Debt collectors like Birketts Debt Collectors can be relentless in the pursuit for the recovery of the debt, and this behaviour may cause you to feel stressed and upset – it may even lead to suicidal thoughts. Although it takes courage, it is imperative that you stand up for yourself in this case. You are not there to take any threats or to be made to feel embarrassed about your situation. If Birketts Debt Collectors are making you feel this way, you should know that there is help out there, regardless of how bad your situation may seem.
What help is available?
If you are facing debt issues, it is important that you utilise the help that is available for, as a lot of this is free. There are not-for-profit agencies who will provide one-to-one support and help with getting out of debt, and there are commercial debt management companies who will charge you to offer debt support. Obviously the free support is worth trying first, and in many cases, it is just as good or better than the paid services. These are some of the debt agencies you might want to consider, who offer free guidance and support.
Citizens Advice Bureau (CAB) not only do CAB provide debt advice and support, they also offer a range of help with other issues, and best of all, they do this for free. The staff here are experienced and qualified.
Christians Against Poverty (CAP) free debt help and advice for those who need it. Get your finances back in order by using this organisation.
StepChange provide free online debt advice and help people take control of their debt.
Can you write off your debt?
There is one way to write off your debt, and that is by entering into an Individual Voluntary Arrangement (IVA). As a formal agreement you reach with debt collectors, you decide on an amount you can afford to pay as a one-off sum or as monthly payments and you will be able to write off the rest of the debt, after a defined period of usually five years. The IVA process must be carried out by an insolvency practitioner.
Find a local licenced IVA insolvency practitioner here.
Another option is a Debt Relief Order (DRO). In order to qualify for this, you must have £50 or less each month after you have paid your household expenses, and you must not be a homeowner or have other assets worth over £1000.
If you wish to apply for a DRO you will be required to use an authorised debt advisor. You can find a list of authorised debt advisors here.
Fighting back!
Although the situation with debt collectors has changed, and there are far more guidelines by the government to protect borrowers, there are still those who don't follow these guidelines and who cause unnecessary stress to those in a stressful situation. You can fight back though! Although you cannot just refuse to pay the debt, you can reach an agreement with the debt collectors to pay back the debt at a reasonable speed to suit your own situation. You do not and should not put up with any harassment. If they do this, report them to the Financial Ombudsman, and in the worse cases, they may even lose their licence.
To conclude
There is not a lot of information about Birketts Debt Collectors and how the operate, so it is difficult to know exactly what to expect when they contact you. However, they should operate within the legal boundaries, and if they don't, there is help out there to support you and help you deal with the situation.