Are you being hassled by Bowden McKenzie Debt Collectors about a debt you have not paid back? Do you have debt that you are not able to repay? Maybe you feel that you don't owe the money, or you remember paying it back? Are they talking about the potential of court action regarding the outstanding debt? If this sounds familiar or you are facing similar problems with Bowden McKenzie Debt Collectors, this article will help you find a solution.
It's not your fault. Complaints to the Financial Ombudsman have risen this year from 830 to 2,006, so it's safe to say that you're not alone.
Deal with your debt today and feel amazing tomorrow.
Who are Bowden McKenzie?
Bob Upton Limited were incorporated in July 2008 and are controlled by Robert Upton whole is the sole employee. They are
Bowdon McKenzie Limited are a debt collection agency, although they are not certificated enforcement agents so they only have limited powers. They are based in Altrincham, Greater Manchester.
They were incorporated in April 2009 and they are owned by Excell Audits Limited, a company owned by John Worsley and Gregory Wilson. Excell Audits Limited are authorised and regulated by the Financial Conduct Authority.
John Worsley, the controlling director of Excell Audits Limited, also has directorships with the Flairford group of companies. This group were active in helping people deal with their PPI mis-selling claims. He is also a director of Prodech Ltd.
Also Known As:
Bowden McKenzie Limited
Bowden McKenzie Ltd
Bowden McKenzie Group
Bowden McKenzie Bailiffs
Bowden McKenzie Debt Collectors
Bowden McKenzie Debt Collection
Bowden McKenzie Agency
Don't worry, here's what to do!
You could get rid of debt collectors by writing off your debt. I've put together a 4 question debt calculator which will tell you if you're eligible:
Why are Bowden McKenzie Debt Collectors contacting you about the debt?
Debt problems are widespread and as such, the debt collection industry is massive. You can find debt collectors like Bowden McKenzie Debt Collectors working as independent debt collectors, and sometimes even as sole traders. In other cases, they may work together with the original credit company. They wear different hats, but work in the same way.
All of these debt collection companies buy the debt from banks, credit card companies etc, or whoever you ran up the original debt with. It is win-win, as the company get rid of the debt and get some payment, and the debt collection company can make a good profit. They don't have a lot of morals when it comes to trying to get the payment though, they will use every tactic at their disposable to encourage you to pay up. Regardless of your situation, they are not particularly interested in hearing why you can't pay. They just believe that you ran up the debt and therefore, you need to pay it, they don't show much empathy in most cases. The underhand tactics they use are not uncommon. There are too many debt collection companies operating in this manner.
What if you don't owe the money?
Are you unfamiliar with the debt and don't think you owe it? The first thing to ask them where the debt has came from i.e. the original creditor and the total value of the debt, broken down into the debt, charges and interest, where appropriate. You may not recognise the value due to the additional charges, and in this case, you should definitely get evidence and confirmation related to the debt.
You may write to Bowden McKenzie Debt Collectors and ask them to send a copy of your original credit agreement. If they cannot provide this, you will not be under any obligation to make any payments to them.
Find your best debt solution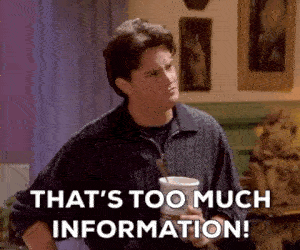 Is all this information starting to feel overwhelming? Don't panic! I've put together a 4 question debt calculator so you can quickly and easily find the best solution for you. Answer the four questions now.
Can you just ignore the debt?
If you get confirmation of the debt, and you do in fact owe the money, you should make arrangements to pay it back. This is the most obvious and sensible option. If you cannot pay the full amount, or if doing so would mean you can't pay your rent/mortgage or other important payments, you can reach an arrangement with Bowden McKenzie Debt Collectors to repay the debt at a rate to suit your circumstances.
The effect of debt collectors on your life
Debt collectors will often go too far when chasing payment for outstanding debt, and they will often resort to bullying and threatening behaviour to try and collect the money. Actions such as calling on an hourly basis may seem harmless, but this is actually harassment and it is not permitted.
If you are being pursued by Bowden McKenzie Debt Collectors it could have a detrimental effect on your life, even leading to poor mental health in some cases. The debt support trust reported that as many as half of the people with debt problems, will consider suicide. This is obviously devastating for those on the receiving end, and unfortunately, it seems to be quite a common issue these days. The government were even called in to try and tackle the poor behaviour of debt collectors and deal with the situation. This is something they took seriously, and as such as the situation was greatly improved.
Bowden McKenzie Debt Collectors and the law
The Office for Fair Trading (OFT, 2012) published guidelines which were based around the debt collection business. These are some of the legal requirements of Bowden McKenzie Debt Collectors:
Ensure debtors are treated fairly and do not use any aggressive practices in order to get payment. This include bullying, deceit etc.
Maintain transparency and ensure debtors are provided with clear and concise information, without misleading them.
Ensure debtors are treated with consideration and help is offered to those who are experiencing difficulty
Take the individual circumstances of the debtors' into account before determining what action to take
If you feel intimidated by Bowden McKenzie Debt Collectors or they are failing to adhere to the law in any other way, you would have the right to report them to the OFT. In some cases, they may remove their license, if they deem this to be appropriate.
Some debt collectors will go as low as to say that they are part of a company working externally to the creditor, when they are actually working as part of the company you have the original debt with. They do this, as they think you will be more likely to pay up. It is deceit though, which goes against the legislation which is in place for debt collectors.
More information on how Bowden McKenzie Debt Collectors operates
If you have never had to deal with debt collectors before, you probably won't know much about them, or indeed, why they do what they do! These are some thing you may want to be aware of.
You pay – they get paid
Bowden McKenzie Debt Collectors buy the debt from the original creditor, which means if they fail to get any payment, they have lost the money they spent.
This is why they can be so persistent with trying to reach you to get the payment from you. In addition, the agents will probably receive bonuses for the payments they collect, and this will encourage them to try and get payments. They don't want to come off the phone without at least an arrangement in place, and this can usually lead them to intimidating and destructive behaviour, which can be difficult to deal with!
The point to remember with this is that you need to be in a position to deal with any negative behaviour from Bowden McKenzie Debt Collectors. The threats are basically empty, so you will be able to deal with them without getting annoyed or impatient. If you are not able to afford to pay the debt, don't do so, especially if it will leave you in a bad situation.
Technology is their friend
Although it may be tempting just to ignore the calls from Bowden McKenzie Debt Collectors, it may not been this simple. This is because there are so many debt collection agencies who use automated call technology to try and call you as often as every half hour until you get annoyed and just answer the call. They may even use the calls to try and intimidate you, so there might not even be anyone at the other end.
If they are behaving in this way, you should make notes on the details of the calls. Behaviour like this is breaching the OFT guidelines. You will be able to report the behaviour to the Financial Ombudsman.
Why the sudden change?
Some debt collection agents will change their attitude, as soon as they realise that you are not able to pay up! They are likely to start off with a friendly attitude, but this could take a dark twist when you say you are not financial able to make payments to the debt. Such harassing behaviour may include abuse or just being 'off' with you. Although you owe the debt, the debt collection agents do not have any right to treat you in an unfair or bullying manner. It is important that you don't just let them do this, as it can have extremely bad effects on your mental wellbeing. All they want to do is break you down, to the point that you pay them something – even if this leaves you in a dire situation.
They may even discuss your debt with other people
It is not unheard of for debt collection agents to discuss debt with other people. If you don't answer the call, they may speak to whoever does, and in some cases, this could even be a colleague at your workplace. As you would expect, this is not permitted and it is a breach of OFT guidelines, together with other privacy laws.
If this is the sort of thing the debt collectors are doing to you, you should think about reporting them to the Financial Ombudsman, who you can reach on 0800 023 4567 or 0300 123 9123
Why all the lies?
If you are unable to find any other way of getting payment from you, debt collectors may believe they are above the law and they may resort to some other nasty tactics to try and ensure you make payment. In some cases, they have been known to say that they are operating as a bailiff and that they plan to visit your home to take some of your possessions away. They may even go as far as to threaten you with criminal prosecution.
You should never permit them to come to your home and if they do, you should not give them access into your home. If you feel that they are threatening you or you are concerned about what they may to, you should not hesitate to contact the police. This kind of behaviour is completely unacceptable.
Is it getting too much?
We know, through plenty of evidence and cases, that debt collectors such as Bowden McKenzie Debt Collectors can be relentless and the behaviour they exhibit could cause mental ill-health and in some cases, even suicide. It is by no means easy to deal with contact by Bowden McKenzie Debt Collectors, you need to find an inner strength, which is not always easy to do. However, there is always help out there, if you need it. It is important to sort out your debt problems, but you should do this in a controlled way, which won't leave you unable to pay your essential bills.
How to get debt help
If you are finding it difficult to cope with your debt, you should know that there is plenty of help out there. You can find agencies who provide a one-to-one support service which is completely cost free. You will also find commercial debt management companies who will charge you for the service. It makes sense to use the free services first. Some of the organisations that offer free advice, include:
Citizens Advice Bureau (CAB) who provide debt help and will give you extensive advice on how to deal with your debt, in a way which works with your situation
Christians Against Poverty (CAP) offer free debt help when you need it
StepChange provides free online debt advice and will help you deal with your finances in the best way possible
You can write off some debt
You may not be aware of this, but it is possible to clear your debt by writing off a huge chunk of it. This involves entering into an Individual Voluntary Arrangement (IVA). An IVA is a formal agreement which is reached with the debt collectors, were you agree to pay a specific amount, either as a one-off sum or as monthly payments, depending on your situation. The rest of the debt would then be written off after around five years. This process would need to be carried out by an insolvency practitioner.
You may also want to consider a Debt Relief Order (DRO). There are restrictions on this, as you can only apply for it if you are left with £50 or less each month after taking care of your household expenses. You cannot be a homeowner or have assets which are worth more than £1000.
To Summarise
There have been all kinds of warnings from professional bodies, as well as government guidelines put into place to try and combat this poor behaviour. Regardless though, some debt collectors take it upon themselves to make up their own rules when it comes to their treatment of debtors, and this can cause real damage – if left unchecked. You will be able to fight back against this behaviour, especially if you get some help from the organisations we have discussed in this article. You do not have the right just to stop paying, buy you will be able to reduce the amount you are required to repay and ensure the repayments are spread over a period of time which suits your circumstances. If you want to stop their bullying and harassment, you can report them to the Financial Ombudsman, and they could even lose their licence.
FAQs
Do you have the right to just ignore debt collectors?
You should never ignore Bowden McKenzie, regardless of your situation. It will make your life much easier if you just speak to them, and come to an arrangement to pay back the debt.
Will Bowden McKenzie take you to court?
They may be able to start court action against you, and this would end with you receiving a CCJ, which affects your credit rating. You can avoid this action by speaking to them.
Will you end up in jail because of your debt?
You cannot be sent to jail on account of your debt.
Will Bowden McKenzie issue a warrant?
They will not issue a warrant. The most they will be permitted to do is request a CCJ, and this may result in bailiffs turning up at your property.
Are Bowden McKenzie bailiffs?
Bowden McKenzie may get a CCJ which could end up with bailiffs at your door, depending on whether you will be able to arrange to pay it back. However, you would usually receive a number of warnings before this would occur.
Will Bowden McKenzie force entry?
They do not have any legal powers to force entry into your property. They may instruct bailiffs to visit your home though.
Can the debt ever become too old?
A debt may become too old. There is a maximum of 6 years permitted for chasing a debt. This is from either the last payment or the last time you discussed the debt with them.
Can debts ever be written off?
You can get the debts written off – or at least some of them by entering into an IVA.
References
CONC 7.3 Treatment of customers in default or arrears (including repossessions): lenders, owners and debt collectors