Debt collectors don't have the best reputation. With all sorts of stories of strongly-worded letters, daily phone calls, and even rude representatives turning up on people's doorsteps, we all know someone who has had to deal with a debt collection agency. Even though legislation surrounding debt collectors changed a few years ago to make sure that they didn't overstep the mark, agencies like CDUK debt collection can still cause undue stress. We take a look at CDUK debt collection and offer up a solution in dealing with them.
It's not your fault. Complaints to the Financial Ombudsman have risen this year from 830 to 2,006, so it's safe to say that you're not alone.
Deal with your debt today and feel amazing tomorrow.
CDUK debt collection – the basics
If you've received a letter, or any other form of correspondence, from CDUK debt collection, you may be feeling a bit worried and upset. Debt collectors don't necessarily approach their clients in a gentle or mild-mannered way. Once you know the basics about CDUK debt collection, things will become a lot clearer.
Who are they?
The first thing you may be wondering if you've received a letter from CDUK debt collection is who they might be. After all, it's doubtful you would have had any dealings with them in the past. Knowing who they are will get you on the right path to coming to a solution with them.
CDUK debt collection, or Claims Direct UK, are a debt collection agency. CDUK debt collection is, in fact, one of the trading names of the Slater & Gordon Group, who claim on their website to be one of the UK's leading consumer law firms with lawyers based locally around the country. They have over 1,200 staff and more than 15 different offices around the UK.
Before being acquired by the Slater & Gordon Group, CDUK debt collection was bought by the law firm Russell Jones & Walker, after CDUK debt collection went into administration back in 2002.
Don't worry, here's what to do!
You could get rid of debt collectors by writing off some of your debt.
There's 7 debt solutions in the UK, choosing the right one can take years off your debt, but the wrong one can be expensive and drawn-out.
Start our calculator to find your best debt solution:
Why are they getting in touch?
CDUK debt collection will have reached out to you with regards to a debt that you owe. Debt collection agencies collect overdue or unpaid amounts on behalf of other companies.
Debt collection agencies collect debts for many different industries and companies. CDUK debt collection is no different. Their clients have included Ikano, Very.co.uk, Warehouse and some Barclaycard divisions too. They have also been reported to deal with work injury and traffic accident claims.
The best way of finding out why they are getting in touch is to carefully read through the letter they sent you. The original creditor's information will be clearly stated.
Are they legitimate?
We've all heard horror stories about people scamming others with fake debts, so it's a good idea to be wary and consider if CDUK debt collection is indeed a legitimate company.
One of the best ways of finding out if a company is trustworthy and legitimate is checking to see if they have a page on the Companies House website. CDUK debt collection themselves don't have their own page, but their parent company, Slater & Gordon, do.
You'll see that they have a company number of 07931918 and a registered office address of 58 Mosley Street, Manchester, England, M2 3HZ. You can also call them on 0330 107 5042, or contact them via their website using their online form. The letter that they sent should also have additional contact information.
Feeling like Chandler?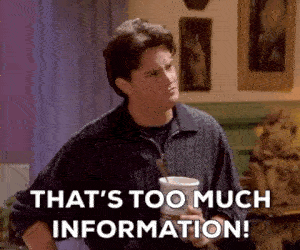 Is all this information starting to feel overwhelming? Don't panic! I've put together a 4 question calculator so you can quickly and easily find the best debt solution for you.
Answer the four questions now.
Next steps
Now we have some basic information about CDUK debt collection, we can take you through the next steps in dealing with them.
Getting information
As soon as you get any sort of correspondence from CDUK, you should go through what they say very carefully and find out the original creditor. Once you know this, you should look for any additional correspondence that they might have sent to you, and cross-reference the amounts. If there are any errors, you may not have to pay them.
Prove the debt
If you are still uncertain as to whether you owe the amount that CDUK debt collection say you do, you can ask them to prove the debt. They will then be obliged to respond with a full breakdown of the debt that you might owe.
To do this, you should send them a 'Prove the Debt' letter – you can find some good templates for that in our article on prove the debt letters.
Don't ignore them
You may think that by not responding to them, they will simply go away and leave you alone. This is not the case when it comes to debt collectors. They are infamous for continuing to send letters, make several phone calls a day sometimes, and even have representatives visit your home. This just adds more stress, so it is best to reach out to them as soon as you receive their letter.
FAQs
Below, we go through some of the more commonly asked questions about CDUK debt collection and answer some additional questions about debt collectors in general too.
Should I pay them?
If you are certain that the debt is yours, and you have the necessary funds to pay them in full, you should do so. As soon as you do, you will stop receiving letters and calls from CDUK debt collection.
Can they visit my home?
Yes. Though it is quite rare for debt collection agencies to send representatives to customers' homes, it can happen. They have to state clearly in their correspondence that they will be visiting you however, giving you several days' notice.
What happens if I can't pay CDUK debt collection?
Anyone's financial circumstances can change at the drop of the hat, so it's not the end of the world if you can't quite pay them in full. Make sure you get in touch with CDUK debt collection as soon as possible if this is the case. They may agree to a repayment schedule where you pay back the debt in instalments. If you are looking for further advice, there are several services and charities available. These include:
Can I make a complaint?
If you think that CDUK debt collection has behaved in an unprofessional manner, you can make a complaint about them. Start off by emailing or writing to them directly with the nature of your complaint. If they don't respond to this, you can escalate the complaint to the Financial Service Ombudsman.