CDS Debt Collectors – Should You Really Have To Pay?
For free and impartial money advice and guidance, visit MoneyHelper, to help you make the most of your money.
You Might Not Have to Pay CDS Debt Collectors!
Are CDS Debt Collectors hassling you about a debt you have failed to pay back? Are they calling you relentlessly? Are you fed up with their behaviour? Maybe you don't believe you even owe the debt, and are confused as to why they are contacting you? If any of these sound familiar, it is time to deal with your situation. Read this article, as it should help you understand what to do next! You might not need to pay them back!
It's not your fault. Complaints to the Financial Ombudsman have risen this year from 830 to 2,006, so it's safe to say that you're not alone.
Deal with your debt today and feel amazing tomorrow.
Beating Debt Collectors
There are several ways to deal with debt collectors and improve your finances.
Choosing the right way to tackle your debt could save you time and money, but the wrong one could cause even more harm.
It's always best to find out about all your options from a professional before you take action.
Fill out the 5 step form to get started.
Who are CDS Debt Collectors?
Whilst CDS are based in Leicester, the work that they do is throughout the entire world. In fact, their debt collection service is available in over 14 different languages. CDS, or Corporate Debt Solutions as their full name states are dedicated to working with their clients in order to recover corporate debt. This means that they need to take a particular approach to the way that they handle debt and how it is collected.
Are you struggling with debt?
Affordable repayments
Reduce pressure from people you owe
Stop interest and charges from soaring
Get started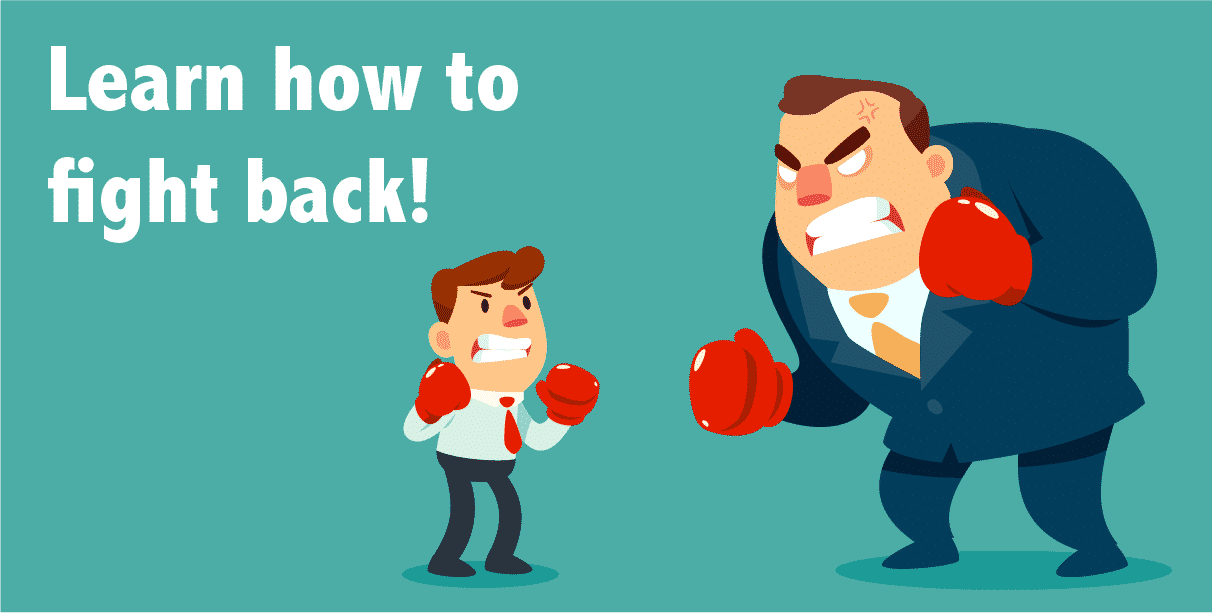 Are CDS Debt Collectors a legitimate company?
CDS have been nominated for a number of industry led awards during their time of operation, which may lead you to believe that they are a fully legit company. However, as with any debt collection agency, it may not be in your best interests to make any requested payments straight-away, instead holding off agreeing to a payment plan or one-off payment.
See my most popular post on how to get a refund.
What does CDS Debt Collectors Do?
As we have mentioned, CDS is a company that deals with corporate debt, which means that they do not work with consumers. This means that they work with a different variety of clients and they also offer a variety of services at the same time too. They do, however, collect and manage debt, much like any other companies out there.
What does CDS Debt Collection Process look like?
There is little information online to cover the debt collection process for CDS, and there is no mention of secure payments or how to arrange payment plans. Therefore, it is hard to see what their debt collection process may look like. However, chances are that it is similar to other debt collection processes.
Why do CDS Debt Collectors keep contacting you?
If you are dealing with relentless calls or messages from CDS Debt Collectors and you have no clue who they are, you are probably wondering what they want! Most debt collectors won't go into too much detail about the nature of the contact, until you speak to them directly. They may just leave a phone number and request that you contact them. If they are contacting you, you owe money to another organisation and CDS Debt Collectors are chasing it on their behalf. (they may even try to hide their true identity – see below)
The way debt collectors work is that they buy debt from another company, who you have the original debt with. For instance, you may have taken out a credit card and failed to make payments to it, and the credit card company will often go to a debt collector to chase it. This is primarily because they are getting no where with reaching out to you, and they may not have the time or resources to keep chasing it. Debt collectors make money when they collect payments towards the debt. They do not really want to hear about your financial situation, no matter how bad it may be. They want the payments for the debt, otherwise they're ultimately losing money.
Feeling like Chandler?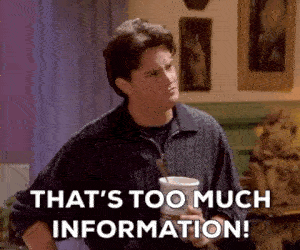 Is all this information starting to feel overwhelming? Don't panic! There's plenty of help available. You can get started below.
Is this really your debt?
Although you may not recognise CDS Debt Collectors, you should recognise the original credit company you had the credit with. However, if you are questioning the debt in any way, you have the right to make sure that this is your debt, and that it is the correct amount. The value is probably different to what you remember, if you do recognise the debt, as there will usually be charges and interest added.
If you want evidence about the debt, you can write to CDS Debt Collectors and request that they send you a copy of the original credit agreement. If they can't provide this, or they refuse to do so, you would not be under any obligation to pay them.
Follow my 'prove it' guide with letter templates and get them to prove that you owe the money.
What to do if you can pay?
If the debt is yours, you should make every attempt to pay it back. It is obviously better if you can just clear the debt completely, as this will get CDS Debt Collectors off your back, and give you less hassle in your day to day life. However, this is not always possible, especially if the value of the debt is high. In this case, you can set up an arrangement to pay the debt at a rate that works for you.
Are debt collectors affecting your day to day life?
No one wants to be hounded by anyone, day in and out, and particularly not a debt collection agency! If you are facing the wrath of debt collection agencies who are deliberately pressurising you and attempting to bully you into paying the debt, it could be affecting your mental health.
This continuous contact by CDS Debt Collectors may lead you to feel distressed and depressed. You may even consider suicide. The debt support trust reported a worrying statistic that as many as half the people who are facing debt problems, will consider suicide at some point. This is staggering and obviously extremely worrying. Debt collection agencies don't seem to care about the difficulties debtors are facing. They don't want to try and help, they just want the payment. As a consequence of the poor behaviour reflected by debt collectors, the government were called upon to take action, and this is something they did which has changed the guidelines.
CDS Debt Collectors and what the law tells us
The Office for Fair Trading (OFT, 2012) had to put guidelines in place for debt collectors, which gave greater protection for borrowers suffering from debt problems. According to these guidelines, debt collectors must:
Ensure debtors are treated fairly, without using any aggressive behaviour.
Be transparent about the debt, including breakdowns of what is owed
Show consideration towards towards debtors, and the difficulties they face.
Ensure the debtors circumstances are taken into account, before determining the most appropriate action to take to deal with the situation.
You do not need to accept any intimidation by debt collectors such as CDS Debt Collectors. If they are failing to follow the correct guidelines, you would have the right to report them to the OFT, and they may have their license removed.
To make a complaint about CDS Debt Collectors, you can use this online complaint form.
There are debt collectors who will go as far as to lie about who they are. They may say they are working as a separate company, when they are actually a part of the original credit company. They somehow believe that this will make it more likely that you pay up!
How do CDS Debt Collectors really operate?
If you are unfamiliar with CDS Debt Collectors, you would be forgiven for being confused about what they do and why they do it! These are some things you should know about how debt collectors work.
They may receive a bonus
It is common for debt collection agents to receive incentives based on how much money they bring in. They will usually have targets to meet, and if they fail to achieve these, they will not be eligible for their bonuses. This will go some way to explaining why they can be so persistent about the debt. They will go to every length possible to get you to pay up! The last thing they want is to have to say goodbye to their bonuses.
This should give you a bit more information about CDS Debt Collectors and why they are so determined to get payment from you. It is by no means easy to put up with this kind of negative behaviour from debt collectors, however, as long as you are armed with as much knowledge as possible, you will be in a good position to cope!
Automated technology is common for calls
There are so many debtors who just ignore the calls from debt collectors that they have decided to get smart by implementing call technology. This technology is used to try and wear you down, so that you get fed up and just answer the call. If your phone seems to be ringing off the hook with calls from the debt collector, it is highly likely that call technology is in place. They may not even respond when you finally do pick up the call! It is used to try and intimate you, and is unfortunately, a common tactic.
You do not need to put up with behaviour like this. If you are experiencing a high volume of calls from CDS Debt Collectors or any other debt collectors for that matter, they would be breaching the guidelines set out by the OFT. You have every right to inform the agent that you intend to report them!
You can speak to the Financial Ombudsman by phone on 0800 023 4567 or 0300 123 9123.
Polite to abusive
The phone calls you receive from CDS Debt Collectors can end up becoming quite confusing. They may start off by being friendly, and helpful, but that is until they realise you are unable to pay back the debt. When this happens, they may start to become abusive towards you. They may start to bombard you with letters and calls or threaten you with court action. They change their attitude like this as they want you to get fed up and frustrated, so that you just pay the debt, whether you can afford it or not! This can obviously be difficult to deal with and it has been known to cause many debtors to feel stressed and depressed. You should know that, regardless of your situation, you do not need to put up with such behaviour from debt collectors.
It may not be easy to stand up to this kind of behaviour, but it is important to stay strong. You know the reasons for the contact, and what rights you have. You should never put up with abuse from debt collectors and if you are facing this, you can report it to the OFT using this online complaint form.
They have discussed my debt with others
What if the debt collectors have went as far as to discuss your debt with others?
If they have spoken to other people about your debt, they are in breach of the OFT guidelines, and privacy laws. They do not have any right to contact others or speak to anyone else about your debt. They should always make sure they are speaking to the correct person, before they start discussing the debt. If they have discussed it with others, you have the right to report them.
You can report them to the Financial Ombudsman on 0800 023 4567 or 0300 123 9123
Are lies common?
Unfortunately, the answer is yes, lies are common amongst debt collectors. If they are struggling to get you to pay your debt, they may pretend that they are a bailiff who plans to take your possessions, or that they are calling you from the court. These lies are designed to try and get you to stress and worry, so you take action with your account.
You don't have any obligation to allow them to come to your home, and even if they pursue this, you can still refuse them. If they won't listen, and they continue threatening you, you may report them to the police.
Dealing with the stress
The relentless behaviour of debt collectors like CDS Debt Collectors is enough to drive you crazy, and it can cause a great deal of stress. You need to stand up for yourself in this case, and realise that they do not have any right to treat you unfairly. No matter how bad your debt issues may be, there is always a way to get help. There are no debt issues which are unsolvable, there is always a way out.
Read on to find out more about getting help with your debt.
Debt help when you need it
If you are in debt and need help, there are many options available to you. You can either speak to a not-for-profit organisation, who will provide you with valuable advice for free, or there are also commercial debt management companies, who will charge you for the support. You should try the free organisations first and these are some of the most popular options:
Citizens Advice Bureau (CAB) – highly skilled experts who will offer you advice on getting out of debt. They can also provide advice on other day to day issues you may be facing.
Christians Against Poverty (CAP) – provide free debt help and advice, whenever you need it.
StepChange provides free online debt advice and helps people take back control of their finances.
Is an IVA worthwhile?
There is the option of entering into an IVA (Individual Voluntary Arrangement), which is a formal agreement you reach to pay your creditors a specific amount each month. After a certain amount of time, you would be able to right off your debt. You should seek professional advice if you are considering an IVA, as this can seriously affect your ability to get credit in the future.
I've put together a 5 question form so you can get started in finding out whether an IVA might work for you.

Answer the five questions now.
Final thoughts
There have been so many warnings from professionals and the government about the behaviour of debt collectors, but unfortunately, this isn't enough of a deterrent for many of them. You don't need to put up with the behaviour of debt collectors though, and we hope this article has opened your eyes to what rights you have! You should not refuse to pay the debt but you can pay it back in a suitable way to suit your circumstances, such as a repayment plan. You have the right to report any negative behaviour, such as bullying and harassment to the Financial Ombudsman. If it is deemed necessary, they could even lose their license as a result of their behaviour.
Summary
There is not much information on the CDS page that can help you to understand how they approach debt collection and work with their clients and debtors. However, it is important to remember that they work with corporate debt, which is an entirely seperate part of debt management to any other approaches that can be taken.
References
CONC 7.3 Treatment of customers in default or arrears (including repossessions): lenders, owners and debt collectors
CONC 7.9 Contact with customers
Are you struggling with debt?
Affordable repayments
Reduce pressure from people you owe
Stop interest and charges from soaring
Get started