Who are Chafes Solicitors Debt Collection?
Chafes Hague Lambert Solicitors debt collection is a legal firm with offices in Knutsford, New Mills, Urmston, and Wilmslow.
The firm has four partners specialising in residential conveyancing, trusts & estates, commercial, and family law.
They are also a debt recovery company for many commercial businesses.
It's not your fault. Complaints to the Financial Ombudsman have risen this year from 830 to 2,006, so it's safe to say that you're not alone.
Deal with your debt today and feel amazing tomorrow.
Are Chafes Solicitors a Scam?
We all receive a lot of scam letters in the post, so it's reasonable to question whether these solicitors are legitimate.
But Chafes Solicitors Debt Collection are not a scam. They are regulated by the Solicitors Regulation Authority as a legal entity.
So if you've received phone calls or letter from Chafes, do not ignore them. They won't go away.
Don't worry, here's what to do!
You could get rid of debt collectors by writing off your debt. I've put together a 4 question debt calculator which will tell you if you're eligible:
Why are Chafes Solicitors Calling Me?
Chafes Solicitors work on behalf of a range of clients to recover unpaid debt. This might be a credit card agency to chase missed payments, a phone company to recover unpaid phone bills, or even a tradesperson recovering an unpaid invoice.
Their initial letters will state the amount owed and how to get in touch with them to pay it back.
Although it's best not to ignore these letters, it's also not a good idea to immediately pay the debt without doing your own due diligence first to make sure you owe the debt and the amount is correct.
We'll go over the steps you should take later in the guide.
Should I Ignore Letters from Chafes Solicitors?
It's never a good idea to ignore calls or letters from Chafes Hague Lambert Solicitors. Even if you dispute the debt, you should still get in touch to communicate this to them.
If you refuse to make any contact, Chafes Solicitors may escalate your case to court, which could end up negatively impacting your credit score.
Instead, get in touch with the firm as soon as possible to let them know you've received their letter and you're looking into the claims of debt. Never admit to owing the debt before doing your own due diligence.
Once the solicitors have been informed, they should give you reasonable time to sort out your options without escalating your case further.
Find your best debt solution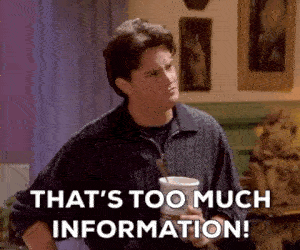 Is all this information starting to feel overwhelming? Don't panic! I've put together a 4 question debt calculator so you can quickly and easily find the best solution for you. Answer the four questions now.
How Do I Stop Chafes Solicitors from Contacting Me Altogether?
Unfortunately, there is no way to stop them from contacting you completely. Since they are working on behalf of a creditor client, they have the right to call or write to you to attempt to recover the debt.
Having said that, they are not legally allowed to harass you. So if you're receiving multiple calls a week or perhaps every day, you are within your right to make a complaint against Chafes Solicitors for harassment.
Can Chafes Solicitors Come to My Home?
They do also have the right to send agents to your door to make contact. However, this is usually only done if they can't reach you by phone or post.
The best way to avoid agents coming to your door is to respond promptly to Chafes Solicitors and let them know you've received their correspondence and you'll be in touch soon after exploring your debt options.
It's also important to note that these 'agents' are not bailiffs. They have no right to enter your home without permission and must leave your property if told to do so.
What Legal Action Can Chafes Solicitors Take?
Chafes are debt collection solicitors, so there are several legal steps they can take to recover the debt from you.
But remember, they are a for-profit company. Meaning they will make every effort to reach an agreement with you to pay back the debt before escalating to courts.
Here are the steps they will take if you refuse to pay the debt they claim you owe:
1. Attempt to contact you directly
First, you'll receive a letter stating you owe debt and payment options. They may also call your home if they have a number on record and you don't respond to the letter. They may send several letters if they don't get a response.
It's best to contact them at this point to avoid further steps being taken. Again, never admit to owing the debt, but advise them you are looking at your options and need time to make arrangements.
2. Send field agents
If you ignore the initial calls and letters, Chafe solicitors may come to your home to make contact with you. If they do, simply ask them to leave your property and tell them you will be in touch either by phone or post.
Never agree to pay the debt with the agents and it's best to not invite them into your home.
3. Issue a County Court Judgement
A County Court Judgement will legally compel you to pay back the debt if approved. This is usually done in monthly payments.
If you receive a County Court Judgement first with no prior correspondence, you can apply to have it cancelled (known as "setting aside" the judgement).
However, this can be a complicated process, so you may need your own solicitor which can be expensive. Your local Citizens Advice may also be able to give you advice.
4. Send bailiffs
If no payments are made after the County Court Judgement is issued, bailiffs will be sent to seize property to pay off the debt.
Unlike Chafe agents, these bailiffs can enter your property and seize goods without your permission. If you won't let them in, they may call the police to mediate.
If bailiffs do visit your property, make sure they present you with ID and the proper paperwork.
5. Apply for an Attachment of Earnings Order
An Attachment of Earnings Order recovers debt in monthly instalments from your wages before they are given to you. This will go on until the debt is paid in full along with any additional fees.
6. Apply for a Charging Order
This is unusual and most court cases chasing debt won't progress to this stage. However, a Charging Order will secure your debt against your home. If payments are not made, your home can then be repossessed to pay back the money owed.
This is only done if the debt is significant and there are many other steps Chafes Solicitors need to take before getting to this step.
What Do I Do if Chafes Solicitors Are Harassing Me?
If you believe the firm is harassing you, you are within your right to make a formal complaint.
Several things constitute harassment:
Using legal action as a threat (for example, threatening to take you to court if they don't plan on doing this)
Suggesting you take on more debt (for example, suggesting you take out a high-interest loan and giving the money to their client)
Sending bailiffs without a warrant (you'll receive a court order well before bailiffs are sent, so always ask for ID and paperwork if they do show up)
Attempting to recover debt managed by an IVA (once your debt is managed by an IVA, they cannot legally chase you for it – more on this later)
Calling at unreasonable hours (such as late in the evening)
Calling you at work (or talking to your boss or colleagues about your debt)
Pressuring you without giving you time to find solutions (you should get at least two weeks once you've told them you need time to explore your options)
Lodge a Complaint Against Chafes Debt Collection
Here is the contact information for the different offices of Chafes Debt Collection:
Chafes Solicitors Knutsford Office
131 King Street, Knutsford, Cheshire. WA16 6EJ
T: 01565 652 411
Chafes Solicitors New Mills Office
21-23 Union Road, New Mills, High Peak. SK22 3EL
T: 01663 743344
Chafes Solicitors Urmston Office
2-4 Primrose Avenue, Urmston, Manchester. M41 0TY
T: 0161 747 7321
Chafes Solicitors Wilmslow Office
22 Church Street, Wilmslow,
Cheshire, SK9 1AU
T: 01625 531676
You also have the power to involve the FCA if you're unhappy with how your case is handled.
Keep in mind that if your complaint is thrown out, some solicitors firms will charge you a fee for bringing the complaint against them. So ensure you have solid evidence to back up your claim if you escalate it to the FCA.
Simple Steps to Deal with Chafes Solicitors
When you receive the dreaded letter or call from Chafes Solicitors Debt Collection, there are a couple of steps you need to take before even considering sending them any money:
1. Respond to their letter
It's best to either write to or call them as soon as possible to recognise that you've received their letter.
Do not admit to owing the debt, but let them know you are looking into their claims and will be in touch within the next 2-3 weeks.
This will stop them escalating your case further in the meantime, and gives you some breathing space to figure out your next steps without getting more calls or letters from them.
2. Check whether the debt is yours
Whenever you receive a letter claiming you owe money, always take the time to check if the claim is legitimate.
You can use reputable credit report agencies such as Credit Karma to check if the debt is yours. If it is, it will show up on your credit report.
2. Ask them to prove the debt
Even if the debt is showing up on your credit report, it's still a good idea to ask the debt collection firm to prove the debt.
The only acceptable proof is the original credit agreement you signed with the creditor. If they can't show you the original signed agreement, they have no proof that the debt is yours and can't chase you for it.
3. Check if the debt is Statute Barred
How old is the debt? If it's been more than six years since you made the last payment (or took on the debt if you've never made a payment), the debt is Statute Barred and they cannot take you to court. In this case – don't pay the debt!
This is another reason why it's important to never admit to owing the debt. If you do this in writing, the statute barred limitations restart and they can legally chase you to pay the money owed.
Find out more about Statute Barred Debt here.
What Do I Do if I Can't Afford to Pay Chafes Solicitors?
The most important thing to remember is you should never pay debt if it means putting yourself into even more debt.
If you simply can't afford to pay the money you owe, there are a couple of options available to you:
1. Agree on a payment plan or reduction
If you can't afford to pay the debt in a lump sum, you can ask Chafes Solicitors to agree to a monthly payment plan.
Alternatively, if you tell them you can't afford to pay the full amount, they may agree to a lower lump sum if paid upfront.
You may find Chafes Solicitors are not willing to agree to an affordable payment plan or reduced amount. If this is the case, you have other options available to you.
2. Apply for an IVA
An Individual Voluntary Arrangement (IVA) bundles all of your debts from different lenders into one monthly payment.
You need to have more than one debt and you also need to have more than £6,000 in total debts to qualify.
If an IVA sounds like it might be a good option, here is a guide to learn more.
Looking for more debt management options?
If you want to learn more about the different options for reducing your debt, check out our debt management guide which gives more detail on the different routes you can take.