When you're having a tough time of things financially, the last thing you need is a debt collection letter. However, unfortunately, it's often during these times when they're most common. Thankfully, with a bit of knowledge, you can deal with the situation effectively and minimise the consequences. With that in mind, we take a look at how to deal with Charles Anderson debt collections.
It's not your fault. Complaints to the Financial Ombudsman have risen this year from 830 to 2,006, so it's safe to say that you're not alone.
Deal with your debt today and feel amazing tomorrow.
Who are Charles Anderson?
Charles Anderson probably isn't a name that you recognise. It's very unlikely that you'll have dealt with them before unless you've had previous debts that the company has dealt with. They're a debt collection firm based in Glasgow. As such, you might have contact or receive a visit from Charles Anderson Sheriff Officers.
A Sheriff Officer is effectively someone who can recover debts for creditors. They're based in Scotland, and they have a range of legal powers when it comes to reclaiming money.
According to the Creditor Details website, Charles Anderson has a registered address of MERCAT Building, 26 Gallowgate, Glasgow, G1 5AG, United Kingdom. Their telephone number is 0141 274 5001.
Don't worry, here's what to do!
You could get rid of debt collectors by writing off your debt. I've put together a 4 question debt calculator which will tell you if you're eligible:
Why are they contacting me?
There are several reasons why a debt collection agency might contact you. The most common reason is that a creditor has failed to reclaim money you owe them, and has passed the handling of the debt over to Charles Anderson. They are tasked with recovering the money for the original company, and then take a percentage of the amount recovered.
In some instances, the debt collection agency will purchase the debt itself. They pay a small fraction of what it's worth and then try as hard as possible to recover it from you. This way, both the agency and the original creditor make money.
So, if you've received a letter from Charles Anderson Sheriff Officers, it's highly likely that you owe money to another company. In their letter, they should let you know the amount you owe and when you need to repay it by.
Are they legitimate?
It does seem like Charles Anderson is a real debt collection agency. They have a registered address and telephone number on the Creditor Details website. There are also several reviews and forum threads about the company.
Unfortunately, we were unable to find any further information about the company. They don't have a website, and there are no records on Companies House under this name.
Despite the lack of available, you shouldn't assume that they're not legitimate. In fact, quite the opposite. Several local councils have listed them as a debt collection agency they use, meaning they can (and probably will) continue to chase you for your outstanding debts. If you receive a letter from Charles Anderson debt collection, you should take it seriously.
Find your best debt solution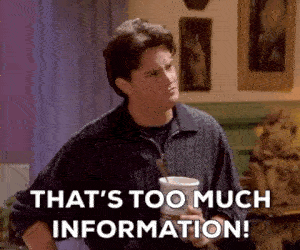 Is all this information starting to feel overwhelming? Don't panic! I've put together a 4 question debt calculator so you can quickly and easily find the best solution for you. Answer the four questions now.
Can I stop home visits from Charles Anderson Sheriff Officers?
Both debt collection agencies and Sheriff Officers can pay a visit to your home. However, there are differences in the powers that each has.
Initially, debt collection agents have the same powers as the original creditors. For example, they can come to your home to ask you to pay your debts. However, they can't enter your home without your permission and must leave when asked.
Sheriff Officers are usually appointed by the courts. This means they can visit your home and make an attempt to recover property to cover the costs of your debts. However, before they do so, they must issue you a 'Charge to Pay' or 'Charge for Payment' document.
Once you receive that document, you have 14 days to act before they can visit your home. During this time, you can contact the original creditor or Charles Anderson to arrange payment of some kind. In doing so, you can stop a home visit.
Who does Charles Anderson collect for?
There isn't a whole lot of information about Charles Anderson. However, one of the most relevant pieces we could find relates to a Freedom of Information request to North Lanarkshire Council. Here, the Council confirm that they use Charles Anderson (Sheriff Officers) as their debt collection agency.
As such, it's fair to assume that this is the type of debt they specialise in collecting. So, if you have unpaid Council Tax arrears, it could mean that you receive a letter from Charles Anderson chasing it. Of course, there could be other companies they collect for, but this was the only evidence we could find.
Should I pay Charles Anderson debt collectors?
Although ultimately we all have to pay our debts at some point, the circumstances surrounding a letter from Charles Anderson can vary greatly. As such, there are often options available to you if you're struggling with debt.
It can be incredibly stressful receiving a letter or call from a debt collection agency. You might feel like the best thing to do is to just pay the amount they say you owe. You might end up paying too much or finding yourself in even greater financial trouble. However, your best bet is not to panic and to take the time to figure out your best steps.
Remember, there are always options available to you, and we'll explore some of these in more detail further down. There are also organisations such as Citizens Advice and Step Change who can help you deal with your debt.
Should I ignore letters from Charles Anderson?
One option you shouldn't take is ignoring letters from Charles Anderson. It can be tempting to think that doing so will make the matter go away. However, in reality, all that will happen is that they'll escalate their efforts.
The first letter you get will probably state that Charles Anderson is now collecting the debt on behalf of the original creditor. It may have the amount you owe, plus any extras they've added, as well as a date you need to pay by.
If you ignore this letter, they'll probably continue writing to you, as well as adding interest and fees. They may also try contacting you via phone. If they want to arrange a visit to your home, they have to give you at least seven days' notice. If you ignore this, they will still come to your home.
What legal powers does Charles Anderson have?
All debt collection agencies in the UK are regulated and licensed by the Financial Conduct Authority (FCA). These means they have to follow certain guidelines, but it also means that they have some legal powers.
If they're acting in a capacity as a debt collection agency, their powers are limited. They can contact you and visit your home, but they can't force you to make payment or take your property. However, if they're acting as Sheriff Officers (called bailiffs in England), they have been appointed by the court and have some extra powers:
Use reasonable force to enter your home. If the court has ordered them to reclaim cost, they may be able to force a door or break a lock on a window.
Take goods from inside or outside your home. However, there are a lot of restrictions on what they take. However, things like vehicles can be taken, even if they're stored in a garage.
As well as these powers, they can also escalate the matters through the courts, which could mean you face a court hearing and even up to three months in jail if you refuse to pay.
What rights do I have?
Although Charles Anderson Sheriff Officers have a lot of legal power, you also have rights. The FCA rules and regulations mean that there are certain things that they can't do. This includes:
Harass you. They can't continually write to you or call, especially at uncopiable times. They also can't call your place of work without your permission. If you outline your contact preferences, they have to follow that.
Trick you. They can't pretend they have powers that they don't, and they can't trick you into paying them. They also can't force you to take out another loan to pay them back or try and confuse you with legal language.
Invade your privacy. Sheriff Officers cannot speak to anyone else about your debts without your permission. This includes family members, neighbours, friends, and co-workers.
If you are contesting a debt, they're not allowed to continue contacting you until the matter has been resolved.
How should I deal with Charles Anderson debt collectors?
So, what's your best course of action when it comes to dealing with Charles Anderson? Thankfully, there are some tried and tested methods you can employ to make the process as pain-free as possible. Here are some of the steps you might want to take:
Don't ignore them
The first thing you need to do is refrain from ignoring them. As soon as you get a letter from Charles Anderson, you should take the time to prepare everything you'll need to deal with the case.
First, you should gather any evidence you have relating to the alleged debt. This can be things like agreements, contracts, receipts and bank statements. Next, you'll want to check how long it's been since you last heard from them.
You also want to check that the debt is indeed yours. Does someone else's name appear on the document? Or do they have a slightly wrong address or details for you? Before you reach out to them, you need to be informed.
Prove the debt
Once you've gathered any information you can, your next step is to get Charles Anderson to prove the debt. Legally, the creditor has to be able to prove what you owe, when the debt was incurred, as well as many other details.
You can send them a 'prove the debt' letter. Essentially, this outlines some of the FCA regulations surrounding how companies have to have evidence that you owe them money. You can usually find templates for these letters online.
You shouldn't hand-sign this letter, as they could potentially use your signature against you at a later date. While they respond, you can do some other prep for the next stages.
Check if it's statute-barred
In Scotland, there is a limit on the amount of time some debts can be legally enforced against you. The Limitations Act of 1980 outlines the laws on this. However, usually, the following criteria need to all apply to your debt:
The original creditor hasn't applied for a County Court Judgement (CCJ) against you.
No one whose name is on the debt has made a payment on the debt in the last five years.
Neither you nor the creditor has acknowledged the debt in writing for the last five years.
If all of these apply, the debt might be considered as statute-barred. Essentially, this means the creditor has no legal standing to reclaim the debt. However, it's worth noting that things like mortgage payments and benefit overpayments can never be statute-barred. For Council Tax debts, they're not statute-barred for 20 years.
Arrange a payment
If the creditor can prove that you owe the debt, you will most likely have to pay it. However, if you don't have the funds to pay the full amount upfront, you might be able to arrange a payment plan. Usually, this means you pay a fixed amount each month until the debt is cleared. However, it's worth noting that creditors aren't obliged to settle for such a means of payment.
Other debt management options
If you're struggling to make payments or the creditor refuses a payment plan, there are several other options available:
Scottish Trust Deed. With this method, you agree to pay a fixed amount each month. After a fixed period of time, any outstanding debts are written off. However, you need to have more than £5,000 of debt and must be able to meet monthly payments. Similarly, if you have property or assets, these can be sold to cover the cost of the debt.
Debt consolidation loan. This is essentially one big loan that is used to pay off all your debts at once. The monthly payments are then lower than they would be if you were to pay each one separately.
Debt arrangement scheme. With this method, you agree with all of your creditors that you'll pay one monthly payment. This is then split evenly between creditors.