Close Credit Management Debt Collectors (or CCM Debt Collectors as they are often known) is a debt collecting company and feature in the The Debt Buyers and Sellers Group, as well as consumer finance forms. They are a debt collection company, and they usually chase debt on behalf of another organisation.
You may not recognise them, as they are not the original creditor, but they will usually be chasing debt on behalf of a bank, credit card company etc.
Read what to do if you can't pay back your debt.
If Close Credit Management are contacting you about the debt, you should speak to them, but don't be forced into making payments which will leave you without funds for day to day expenses. They will try to get a payment from you, no matter what that may be, but they should make sure you are in a position to pay it first. Do not be forced into making payment you can't afford.
See my most popular post on how to get a refund.
Who are Close Credit Management Debt Collectors?
Close Credit Management was founded in 1971 and specialises in debt collecting on behalf of small and medium businesses. The company also provides adjustment services on claims as well as other insurance related services in the UK.
Find your best debt solution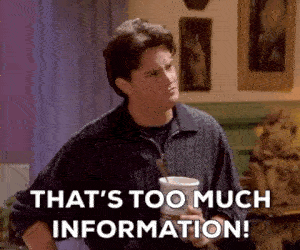 Is all this information starting to feel overwhelming? Don't panic! I've put together a 4 question debt calculator so you can quickly and easily find the best solution for you. Answer the four questions now.
What to do about your debt from Close Credit Management CCM Debt Collectors
The first thing to do is check that the debt is yours, especially if you don't recognise it all or the original lender. If in doubt, ask for confirmation.
If you are able to, the best option is to pay it back right away or at least, a partial payment or set up a payment plan.
In case this is not a viable solution and you have no alternative, you can enter into a debt management plan or IVA, where you will be able to right off some of your debt.
An IVA should be a last resort though, as you will be unable to get credit for up to five years, so it does come with its consequences, even though it can be very helpful.
Close Credit Management Contact Details
Name: Close Credit Management
Also Known As: CCM Debt Collectors
Address: 2 Jessops Riverside, 800 Brightside Lane, Sheffield S9 2RX
Telephone: 0114 242 6628
Fax: 0114 256 1793
Email: [user]@closecm.co.uk
Website: www.closecreditmanagement.com
Extra Data: Seems to have styled themselves CCM Debt Collectors quite recently.
Close Credit Management (CCM Debt Collectors) and the Truth About Your Debt
Assuming that you are having to deal with Close Credit Management (CCM Debt Collectors) then perhaps you may be reassured that a lot of the things that they are doing to harass you are questionable or are close to being so. The debt collecting agencies or DCAs appear under little or no obligation, it seems, to do anything about improving their conduct until they are ordered to do so by the Office of Fair Trading.
Remember to always insist on dealing with these debt purchasing companies in writing. Do not give them your phone number if at all possible. The problem is that during the first call they make they'll say they are calling from the bank and therefore make you feel more obliged to become complicit in what they say. Your uncertainty is important to them, so they wish to create as much confusion as possible: here is where Close Credit Management will have the best result for them. When they get hold of your personal details they will use this to pester you and even to scare you. You can use the law to prevent this but most people just don't know what to do and it is clear these debt collecting companies will use this to their own benefit. Bodies such as the Consumer Credit Counselling Service or the Citizen's Advice Bureau (CAB) give a good service although often they are stretched to capacity and there are times when their advice may be lacking in detail.
There are several excellent consumer finance forums on the internet where you're able to read all about the tactics and ruses involving Close Credit Management and the various methods that they use. Notice that some of these debt collection companies specialise in some kinds of activity while others choose different lines according to their strengths. The end result is always misery for a lot of people. The debt collecting agencies are sometimes members of trade organizations and prefer to think of themselves as respectable businessmen.
So ask Close Credit Management for a copy of the original contract when you took out your loan or credit card.
Why Close Credit Management are chasing you
Close Credit Management don't make any profit back until you pay, and as they have bought the debt, they don't want to lose out. This is why they will chase you, they want you to make payments! This can be stressful and annoying, but the best way to deal with it is to sort out the money you owe. The sooner you deal with your debt, the sooner it will be paid – and of course, the quicker they will be off your back!