Debts are a part of our day-to-day life. With so much going on around us, it can be really easy for these simple debts to slip through the cracks, and go unnoticed. Unfortunately, this results in a letter, or a series of letters, from a debt recovery company like Concilia Debt Recovery, demanding that the money be repaid. It is really stressful and upsetting, but it can be resolved with a bit of forward planning and a cool head. We go into what to do if you have received a letter from a debt collection agency like Concilia Debt Recovery, and cover a few of the more frequent queries with regards to debt collection in general.
Concilia Debt Recovery
There are all sorts of different debt collection agencies out there nowadays, all representing different companies and collecting outstanding debts from all over the place. When it comes to the company we mentioned earlier, Concilia Debt Recovery, it is a little bit more confusing.
From various forum posts regarding other people who have been at the receiving end of debt collection letters from Concilia Debt Recovery, it appears as if Concilia Debt Recovery are not a legitimate company, nor do they officially exist. Many people have reported that they are the debt collection arm of United Utilities, and have reported receiving letters from Concilia Debt Recovery acting on behalf of United Utilities.
Feeling like Chandler?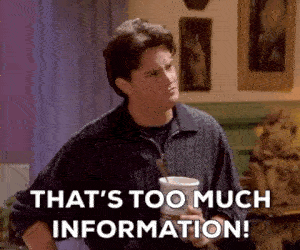 Is all this information starting to feel overwhelming? Don't panic! I've put together a 4 question calculator so you can quickly and easily find the best debt solution for you.
Answer the four questions now.
Debt recovery agencies
Debt collection agencies like Concilia Debt Recovery often use quite forceful methods to get a response from the person who owes the debt. This can involve multiple letters, phone calls, and occasionally home visits. With prior planning, you'll be able to avoid a visit from a debt collector, but there are a few things to keep in mind that will help you avoid this.
Legitimacy
The first thing to be sure of is whether the company who have sent you the letter are a legitimate company. Often companies who are formal and legitimate will have a Companies House page that lets you know their company number, the year they were incorporated, their registered office address and even some of the staff members who might work there.
Alarm bells might ring if you search for Concilia Debt Recovery on the Companies House search engine, as you'll see that they don't have an official page attributed to them. Another site you can look at is the Financial Conduct Authority (the FCA).
Many debt recovery companies will be formally recognised by the FCA, legitimising them further. As with the Companies House proof of evidence, Concilia Debt Recovery does not appear on the FCA website either. So there are lots of red flags when it comes to Concilia Debt Recovery.
Clients
Companies will use debt collection agencies to get unpaid fees for them if you have fallen behind on them. There are companies who collect debts for specific clients, but others who specialise in things like parking debts, for instance.
The letter that you receive from Concilia Debt Recovery will tell you straight away who they are collecting on behalf of. According to numerous blog posts, Concilia Debt Recovery collects solely for United Utilities, and act as the debt collection arm for them and them alone.
Evidence from forum and blog posts confirms other people's discoveries that Concilia Debt Recovery are one with United Utilities. If you fear that you have fallen behind on your payments to United Utilities, it would be worth checking up and making sure.
Payment
If you've managed to confirm that you owe the debt to Concilia Debt Recovery and their parent company United Utilities, and you are able to pay the debt in full, then you should pay them. This will immediately stop them from sending you more letters or calling up your home regarding the outstanding debt that is owed.
If you are not able to pay the full amount in one go, you should contact Concilia Debt Recovery as soon as you possibly can. The sooner you contact them to explain your situation and why you might not be able to pay in full, the more likely they will be understanding. In this sort of situation, you may be able to arrange some sort of repayment scheme where you pay back a set amount each month.
Next steps
No-one wants to get a letter saying that they owe money. But unfortunately, it can happen to all of us. Especially during these uncertain times, when our thoughts are elsewhere, we can easily forget about all-important payments. This often results in letters from companies like Concilia Debt Recovery, demanding repayment. So what should you do? Here's a quick guide to your next steps.
Follow my 'prove it' guide with letter templates and get them to prove that you owe the money.
Keep a diary
Note down the dates and times of the letters and the phone calls that Concilia Debt Recovery make. This way, if there are any mistakes or anything confusing further down the line, you have plenty of proof about your proceedings. It's also worth noting down the names of all the people you speak to on the phone too, so you have further proof.
Gather the information
Carefully read all the information on the letter they have written to you, and cross-reference it with as much correspondence and information you possibly can. If they've made the slightest mistake, this means you won't have to pay the debt. By checking the amounts on previous correspondence, you can also find out whether they've added any interest too.
Final thoughts
That should cover any questions or queries that you might have if you have received a letter from Concilia Debt Recovery. The best thing you can do is gather as much information as you can regarding your situation, and to keep in touch with Concilia Debt Recovery every step of the way.
By following both these pieces of advice, you can avoid getting a house visit from Concilia Debt Recovery. If you feel like Concilia Debt Recovery have overstepped the mark, you have every right to make a complaint about them. Get in touch with them directly with your complaint, and if they don't respond, you will have every right to get in touch with the Financial Ombudsman Service.