No-one likes getting a debt collection letter through the door. The language that debt collectors use in their correspondence is often quite forceful, and on top of that, they can be really persistent. So much so, that the law and legislation surrounding debt collectors was changed in 2014. With a bit of forward planning and a cool head though, it is actually possible to beat them at their own game.
We take a deep dive into how to deal with Debt & Revenue Services, offering up a guide on how to deal with them. We'll also go through some commonly asked questions about Debt & Revenue Services, and debt collectors in General too.
It's not your fault. Complaints to the Financial Ombudsman have risen this year from 830 to 2,006, so it's safe to say that you're not alone.
Deal with your debt today and feel amazing tomorrow.
Who is Debt & Revenue Services?
The first question you might ask yourself when you get the letter from Debt & Revenue Services is who are they? After all, it's unlikely you would have had dealings with them in the past.
Debt & Revenue Services are a debt collection agency, and claim on their website to be a division of Ardent Credit Services Ltd. Ardent Credit Services are also a debt collection agency themselves, but use Debt & Revenue Services as their trading name.
Don't worry, here's what to do!
You could get rid of debt collectors by writing off some of your debt.
There's 7 debt solutions in the UK, choosing the right one can take years off your debt, but the wrong one can be expensive and drawn-out.
Start our calculator to find your best debt solution:
Are they a legitimate company?
In this day and age, we all get spam emails and letters, so it's quite normal to feel a bit suspicious about getting a letter from a strange company asking for a sum of money you probably didn't even think you owed.
How can you be sure that Debt & Revenue Services are also a real and legitimate company?
Well, we're here to tell you that Debt & Revenue Services are indeed a real company. Their parent company, Ardent Credit Services, are registered on Companies House. This means that they are very much a legitimate company.
Their company number is 04691960, and their registered office address is 1st Floor, Enterprise House, Moorgate Point, Moorgate Road, Knowsley Industrial Park, Merseyside, United Kingdom, L33 7XQ. They are also authorised and regulated by the Financial Conduct Authority, under the number 695106. This means they are able to collect debts due under consumer credit and consumer hire agreements.
Why are they getting in touch?
You might think that Debt & Revenue Services have gotten in touch with you by mistake. It's not as if you would have had dealings with them in the past, after all.
Unfortunately, debt collectors rarely send out these letters in error. They often work on behalf of a company who themselves have failed to manage to recoup the debts that you might owe.
Feeling like Chandler?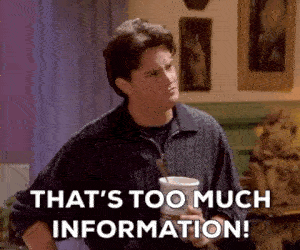 Is all this information starting to feel overwhelming? Don't panic! I've put together a 4 question calculator so you can quickly and easily find the best debt solution for you.
Answer the four questions now.
Who do they collect debts for?
Debt collection agencies either offer their services to a variety of different industries or specialise in just one sphere. This can make things confusing when you are trying to come to a solution with them.
The company that Debt & Revenue Services are collecting debts for will be clearly stated on the letter or other correspondence that they send to you.
A quick internet search reveals that people have been contacted by Debt & Revenue Services because of accounts linked to Vodafone, Talk Talk and eBay. They may, however, collect for things like parking fines, unpaid utility bills and council tax bills.
Debt & Revenue Services – next steps
So that's some basic information about Debt & Revenue Services. But what are your next steps? We take you through a guide in how to deal with them, and how you may even be able to beat them at their own game.
Contact them
You should contact them directly as soon as you can. This will immediately put you on the front foot, as it shows initiative. You can contact them by writing to their registered office address, or you can call them on 0151 545 1500, Monday to Friday between 8am and 7pm or Saturday between 9am and 2pm. They also have an online contact form that you can find here.
Don't ignore them
It may be tempting to ignore Debt & Revenue Services' letters and calls, as you may believe that this will make them go away. By ignoring them, they will merely step up their contact with you, so make sure you get in touch with them as soon as possible.
Prove the debt
If you don't believe that the debt is yours, you can ask them to prove the debt. This is a sure-fire way to see exactly what you owe, as well as finding out if Debt & Revenue Services have added any costs to your debt.
Have a look at some 'Prove the Debt' letter templates, and then send it to their registered office address.
Gather information
Once you've found out who the original creditor is from reading the letter they sent you, you should start gathering as much information as you can find. Go through all the correspondence you can find, and compare the amounts. If they have made any mistakes, you may not have to pay Debt & Revenue Services.
FAQs
Below, we take you through some frequently-asked questions about Debt & Revenue Services, as well as answer some more general questions about debt collectors.
Should I pay Debt & Revenue Services?
If you have confirmed that the debt is definitely yours, and you have the funds available to settle it in full, you should pay them. This will stop them from sending any further letters or making any more calls to your home.
Can they send someone to my house?
It is quite rare that a debt collection agency will send a representative to your home. However, it has been reported to have happened in the past. If you continue to ignore the letters and calls from Debt & Revenue Services, they could end up sending agents to your door. They don't have the power to enter your property, though.
Can the debt expire?
Yes. In some cases, if the debt has not been acknowledged for a period of six years, it may become what is commonly known as statute-barred. This means that it is no longer enforceable and you do not have to pay them.
Can I make a complaint?
If you think that Debt & Revenue Services have treated you unfairly, or that they have breached the FCA guidelines, then you can make a complaint. Get in touch with them first and foremost, and if they don't respond, you can escalate matters to the Financial Ombudsman Service.