Debt collectors have a pretty bad reputation. They're notoriously persistent, sending letters and calling your home until you respond to them. They can also come across as being quite blunt and forceful too. In fact, the legislation surrounding debt collectors was changed a few years ago to keep them on a slightly tighter leash. Despite them having to abide by a few more rules, it can still be stressful getting a letter from a debt collection agency like EOS debt collection. We take you through how best to deal with them and answer a few of the more commonly asked questions about debt collectors in general.
It's not your fault. Complaints to the Financial Ombudsman have risen this year from 830 to 2,006, so it's safe to say that you're not alone.
Deal with your debt today and feel amazing tomorrow.
EOS Debt Collection
So you've received a letter from EOS debt collection. While this is often an upsetting and worrying thing to happen, it actually happens quite a lot. We all know someone who has been down a similar path in dealing with a debt collector like EOS debt collection.
We'll give you the basics on EOS debt collection, and go on to how to deal with them.
Who they are
EOS debt collection is a debt collection agency and debt recovery company. They are part of the EOS group, who have over 50 different companies operating across 25 countries.
EOS debt collection collects debts across the UK but also assist in international debt recovery as well. You can find out a bit more on their website here, but it doesn't give too much away.
Don't worry, here's what to do!
You could get rid of debt collectors by writing off some of your debt.
There's 7 debt solutions in the UK, choosing the right one can take years off your debt, but the wrong one can be expensive and drawn-out.
Start our calculator to find your best debt solution:
Why they're getting in touch
Debt collection agencies like EOS debt collection are contracted by other companies to collect overdue payments and debts from customers. Some debt collection agencies specialise in certain industries, whereas others are more general in who they provide services to.
In the instance of EOS debt collection, they collect debts for a variety of different companies, but with a focus on some of the major banks. Their clients include Halifax, Bank of Scotland and PayPal.
'Old' or 'bad' debts
You may be wondering why EOS debt collection are getting in touch, especially if you don't have accounts with any of the above clients they service. Another service they offer is buying 'old' or 'bad' debts.
These are debts that the original creditor no longer has the time or energy to collect, and so they are sold off to companies like EOS debt collection. So instead of owing the original creditor that you have had an account with, you now owe EOS debt collection outright.
In these cases, they may well add interest and costs to these 'bad' debts too, so the amount you owe may be far more than the original debt.
If you're still uncertain about whether you owe the debt, you can send them a 'Prove the Debt' letter. This implores them to tell you all the details about the debt in writing. You can find a good template for a 'Prove the Debt' letter here.
Feeling like Chandler?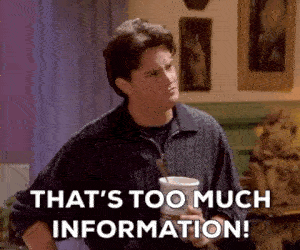 Is all this information starting to feel overwhelming? Don't panic! I've put together a 4 question calculator so you can quickly and easily find the best debt solution for you.
Answer the four questions now.
Next steps
Now we know who they are, and why they might be getting in touch, we will take you through the next steps in what to do when dealing with EOS debt collection.
Are they legitimate?
You should always be suspicious of any company asking you for an amount of money. It's likely you wouldn't have had dealings with them in the past, and you may not even realise that you owed them any money in the first place.
One of the best ways of checking if the company is trustworthy is seeing whether they have a Companies House page. All legitimate and trustworthy companies in the UK will have one set up, and you can find out staff history and their official registered office addresses here.
EOS debt collection does indeed have a Companies House page (that you can find here). This means that you should take their letter seriously.
EOS debt collection has a company number of 01070670, and their registered office address is 2, Birchwood Office Park, Crab Lane, Fearnhead, Warrington, Cheshire, England, WA2 0XS. You can also write to them at this address.
Are there other ways of contacting them?
You can write to them at their registered office address, as shown above, or should you wish to contact them by telephone, you can call them at +44 1925 816 626.
You can also email EOS debt collection at [email protected]. They even have an online contact form you can use to get in touch with them, which you can find here.
Do you owe the amount they say you owe?
You may be a little confused at suddenly getting a letter from EOS debt collection about an amount of money you may not even know you owed. You also probably haven't had any dealings with EOS debt collection in the past.
The letter should state who they are collecting the debt on behalf of. If it is a company you recognise, go through your records and find all the correspondence you can from this company. You should find evidence of the debt on these letters, and you should compare the amounts on each one. If there are any discrepancies, you may not have to pay the debt.
You can also get them to prove the debt, with a 'Prove the Debt letter'. You can find templates for a 'Prove the Debt' letter here.
FAQs
Below, we go through some of the more frequently asked questions about EOS debt collection and debt collectors in general.
Should I pay them?
Yes. If you have the necessary funds, and you are sure the debt is yours, you should pay them as soon as you can. This will stop them from sending any further letters or making any further phone calls to your home.
What happens if I ignore them?
You may think that ignoring EOS debt collection will make them leave you alone. Debt collectors are renowned for their persistence, however, and ignoring them will just encourage them to chase you with more vigour.
Can I complain about EOS debt collection?
Yes. If you believe that EOS debt collection has behaved in a dishonest or disrespectful manner, you can make a complaint about them. Start off by getting in touch with them directly. If they ignore your complaint, you will be able to escalate things to the Financial Ombudsman Service.