Are Euler Hermes Debt Collectors hassling you about your debt? Are you struggling to repay the debt? You may even be asked to pay debt that you don't owe! If you are being threatened or told you will be taken to court, or any of these questions apply to you, this article is a great read for you. We will explain how to deal with your debt and you never know, you might not need to pay them back!
It's not your fault. Complaints to the Financial Ombudsman have risen this year from 830 to 2,006, so it's safe to say that you're not alone.
Deal with your debt today and feel amazing tomorrow.
Who are Euler Hermes Debt Collectors?
A global company, Euler Hermes do much more than simply collect debit. They also are specialist in trade credit insurance, which has in turn, introduced them into offering debt collection as a part of their services. In the past year alone, they state that they have provided debt collection throughout 130 countries and been able to secure over 250,000 repayments for this debt.
Don't worry, here's what to do!
You could get rid of debt collectors by writing off some of your debt.
There's 7 debt solutions in the UK, choosing the right one can take years off your debt, but the wrong one can be expensive and drawn-out.
Start our calculator to find your best debt solution:
Are Euler Hermes Debt Collectors Legit?
As they work throughout the globe, and have many dealings in the world of insurance, it comes as no supriset that Euler Hermes are seen as a legit company that can be trusted.
What does Euler Hermes Debt Collectors Do?
Euler Hermes take a relatively standard approach to debt colleciton, especially when you consider that this is only a small part of their company and the services that they provide. They do not have much information on their website about their debt collection process, or what to expect if you were a client or in fact if you were a debtor too.
Feeling like Chandler?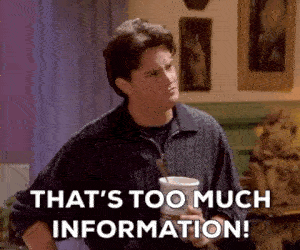 Is all this information starting to feel overwhelming? Don't panic! I've put together a 4 question calculator so you can quickly and easily find the best debt solution for you.
Answer the four questions now.
What does Euler Hermes Debt Collection Process look like?
The debt collection process is relatively vague when it comes to this company. There are no online payment portals, there are no how to make payment sections of the website that can be easily seen. It seems, that in order to make any repayments on debt that they may have been instructed to work on, the old-fashioned approach is going to work best.
Summary
As you already know, debt collection is not the main part of Euler Hermes' business and therefore, their debt collection process may not look as professional as some of the others out there.