Are Experto Credite Debt Collectors hassling you? Are you unable to pay them back? Do you not believe you owe the debt? Are they threatening court action on you? If all or any of these sound familiar, it might be worth taking a read through this article to get some expert help and advice.
It's not your fault. Complaints to the Financial Ombudsman have risen this year from 830 to 2,006, so it's safe to say that you're not alone.
Deal with your debt today and feel amazing tomorrow.
Who are Experto Credite Debt Collectors?
Experto Credite is a debt collecting company registered in the UK. However, the company has filed for voluntary liquidation and is no longer acting as a debt collector.
Don't worry, here's what to do!
You could get rid of debt collectors by writing off your debt. I've put together a 4 question debt calculator which will tell you if you're eligible:
Why you are being contacted by Experto Credite Debt Collectors?
There is no doubt about it, the debt collection industry is big business, and debt collectors like Experto Credite Debt Collectors are rife. There are different types of debt collectors. There are the independent ones, others who are part of the credit company you owe the original debt too, such as a bank or credit card company, and there are even sole traders who act as debt collectors.
The way the business operates is that the independent agencies and sole traders will purchase the debt for a fraction of the price, and they will make a profit if they start collecting the money. They believe that you ran up the debt, so you should pay it. There is nothing in-between, they don't consider circumstances, thoughts or feelings! They are not interested in hearing about your personal situation, they just want you to pay up – and the quicker, the better! Poor practices are widespread, according to The Office for Fair Trading. If you are being harassed by debt collectors, you don't need to put up with it.
Do you really owe the money?
The first thing you should do is find out if this debt is really yours. Debt collectors can make mistakes when chasing debt, so if you don't recognise it, you should definitely check before making any payments. It may be that the value of the debt looks much higher than you believe it to be, and this could be due to interest and charges.
If you do not recognise the debt or you have some queries about it, you can write to Experto Credite Debt Collectors and require a copy of the original credit agreement. If you owe the debt, and it is correct, there should be no problem with getting this information. If there is, you may want to think twice about paying it.
Find your best debt solution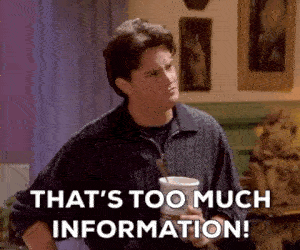 Is all this information starting to feel overwhelming? Don't panic! I've put together a 4 question debt calculator so you can quickly and easily find the best solution for you. Answer the four questions now.
Can pay but won't pay?
If you owe the money then of course, it makes sense to just pay it, but this isn't always possible. If you can pay, but you don't want to, this is understandable, and it's how most people feel, but if you owe it, you need to pay it.
You should not pay debt to the detriment of your rent/mortgage or other essential bills, but instead, you can set up a repayment plan with Experto Credite Debt Collectors. You may even be able to just make a partial payment.
The main thing is to take steps to pay back your debt.
Are debt collectors ruining your life?
Debt collectors often use strange tactics to try and get hold of the debt, and some of these can even be quite distressing. They may use tactics which are not in-keeping with the law, and this might include doing things which could be seen as bulling or harassment, including frequent phone calls and threats.
There is no doubt that being pursued by debt collectors, such as Experto Credite Debt Collectors can be stressful, and can have a devastating effect on your emotional wellbeing. It is important to stay strong though, as many of the threats they make are empty. There are studies which suggest that people who suffer from debt problems often feel overwhelmed and can even end up having suicidal thoughts. The government had been called upon to start acting against debt collectors and their behaviour. Although the interventions have not eliminated the problem, they have made a big difference, and debt collection agencies now have to follow strict deadlines.
Experto Credite Debt Collectors and the law
There has been guidelines published by the The Office for Fair Trading (OFT, 2012) which are designed to protect debtors from debt collectors. Debt collectors like Experto Credite Debt Collectors should do the following, according to this legislation, they must:
Be fair with debtors, and treat them in a fair way, without using any aggressive practices.
Ensure information is transparent and clear, without any room for confusion or error.
Be realistic and considerate to the debtor's circumstances.
Act proportionately to the debtor, taking their circumstances into account when determining action.
If Experto Credite Debt Collectors are intimidating you, or generally failing to adhere to the regulations, you can report them to the OFT and in the worst case scenario, they may take their license away.
If you wish to make a complaint about Experto Credite Debt Collectors, you can use this online complaint form.
Make sure the information debt collectors are providing you with is true, ask for clarification if you are concerned.
What you need to know about Experto Credite Debt Collectors operates
The first step in dealing with debt collection agencies is being able to understand what they do, and why they do it!
They work on incentives
One of the main reasons debt collection agents like those from Experto Credite Debt Collectors are so persistent is that they usually get paid bonuses based on how much they get back from debtors, like you. They may have daily, weekly and even monthly targets. With this information in mind, you should be strong and stand up to them. If they try to threaten you, you should know that these threats are usually empty. Regardless, you will still need to pay the debt back, but you should be able to defer this until a time when you are able to afford it.
They use automated technology
Although it is tempting not to answer calls from Experto Credite Debt Collectors, you may find that they persist in contacting you every hour of the day, until you eventually answer. The reason they do this is obviously to get your attention and aggravate you to the point that you have no choice but to pick up. You may also wonder why they have the time to keep calling, and this is because they usually have automated technology implemented.
If the frequency of the calls is getting to you, you may want to contact the Financial Ombudsman to report them, as this could be seen as a breach of the OFT guidelines.
If you wish to make a complaint, the most effective way to do this is contact the Financial Ombudsman by phone on 0800 023 4567 or 0300 123 9123
What to do when they change tactics
Debt collection agents often change tactics, and can sometimes switch from being overly friendly to becoming abusive. This usually happens when they realise you can't make an immediate payment. If they change attitude like this and you feel like they are being abusive, you do not need to put up with it. This may not seem like they are being abusive, but anything that makes you feel under threat or uncomfortable, should not just be accepted. The agent wants to wear you down to the point where you will just make the payment for some peace and quiet.
Although it is difficult to stand up to threatening behaviour, you should definitely aim to do this. Stay strong, and you will soon find that they will stop being abusive towards you. If you are dealing with this behaviour, you can report it to the OFT using this online complaint form. Do not just put up with this, they have no right to make you feel like this.
What to do if they talk to others about your debt
Your debt is private and should not be discussed with other people. If the agents embarrass you by talking to someone else about your debt, without permission, they are breaking OFT guidelines. This behaviour is also against privacy laws. Even if they just speak to a family member about the debt, this is still not permitted, unless you have given permission.
You can report this behaviour to the Financial Ombudsman on 0800 023 4567 or 0300 123 9123.
Can they visit your home?
In some cases, debt collectors feel that they don't need to abide by the law, and they may even threaten to visit your home and remove your belongings, to make up the cost of the debt. They might threaten criminal prosecution, but this is just an empty threat, they cannot do this.
Do not give them permission to visit your home, no matter how much pressure they may try to put on you. If you feel that your safety is under any kind of threat, you should contact the police and they will take the necessary steps to deal with the situation for you.
Don't let them wear you down
Debt collectors like Experto Credite Debt Collectors can be relentless in their pursuit to get the payment, and this can cause a lot of distress, and even lead to poor mental health for some debtors. There is help available though, if you are feeling distressed by debt collectors. You need to get out of debt, but it is important to do it in a way that suits your circumstances. You should not start paying debt until you are sure you can cover your other day to day bills and expenses, especially your rent or mortgage.
Getting help with debt
If you are experiencing high levels of debt, you may need some help. There are not-for-profit agencies who can provide you with free debt help on a one-to-one basis, and there are also commercial debt management companies who charge you a fee for their services. The best place to contact is the organisations who offer a free service, and some of these include:
Citizens Advice Bureau (CAB) who provide free debt advice and help. They also provide help with a range of other day to day issues.
Christians Against Poverty (CAP) also provide free help and advice.
StepChange offer free online debt advice and can help you take charge of your debt, and get back in control.
Would you like to write off your debt?
You can write off your debt by entering into an Individual Voluntary Arrangement (IVA). With this formal agreement, you will pay the debt collectors as much as you can afford, usually as a one-off sum or as monthly payments. The rest of the debt will usually be completely written off, usually five years. If you want to enter into an IVA, it will need to be carrited out by an insolvency practitioner.
Find a local licenced IVA insolvency practitioner here.
Another option is a Debt Relief Order (DRO). You can only do this if you have £50 or less left each month after you have pay your household bills and expenses. You must also not own your home or have any assets which are worth over £1000.
To apply for a DRO, you need to go through an authorised debt advisor. You can find a list of authorised debt advisors here.
To conclude
There have been many warnings from professional bodies, as well as detailed government guidelines, and other measures to reduce the level of harassment by debt collecting agencies. Some of the behaviour could be described as atrocious, and has led to debtors feeling suicidal in some cases. You can fight back though, especially if you get some help from the agencies discussed in this article. It's not as simple as refusing to pay, as you can't just get rid of debt collection agencies, but you can reduce your payments, and spread your them over a period of time that works for you. You can stop the harassment from debt collectors by informing the Financial Ombudsman of their antics. They may even lose their licence for this behaviour.
Experto Credite Contact Details:
Company Name: Experto Credite Limited
Other Names: Experto Credite, Credit Management Consultants
Address:
Windrush House
24 Portman Road
Reading
Berkshire
RG30 1EA
Phone: 01344 403 260, 0118 956 9127
Website: www.expertocredite.com
Email: [email protected]
Numbers they call from:
03332001540
01216078652
08445765734
References
CONC 7.3 Treatment of customers in default or arrears (including repossessions): lenders, owners and debt collectors