If you've received a letter from Fenton Cooper Debt Collection, chances are you're wondering who they are and why they're contacting you. Fenton Cooper is part of a debt collection group who chase unpaid debts, so it's understandable you're suspicious of the unknown name.
If you've received a letter or phone call from Fenton Cooper, this guide will show you the exact steps you need to take to deal with them effectively.
Dealing with debt collectors can be stressful to say the least, but armed with the information in this guide, you should be able to navigate through with minimal stress or delay.
It's not your fault. Complaints to the Financial Ombudsman have risen this year from 830 to 2,006, so it's safe to say that you're not alone.
Deal with your debt today and feel amazing tomorrow.
Who is Fenton Cooper Debt Collection?
Fenton Cooper is a debt collection agency that is under the umbrella of the Tessera Group.
They are also sometimes referred to as 'Rockwell', which is another branch of the Tessera Group.
Their offices are located in Southend-on-Sea in Essex. However, they don't appear to have a dedicated website, which can make it difficult to look them up.
The Tessera Group purchases debts for a significant reduction and then chases the debt owed to make money.
Fenton Cooper is a legitimate debt collection firm and so are regulated by the FCA.
Don't worry, here's what to do!
You could get rid of debt collectors by writing off your debt. I've put together a 4 question debt calculator which will tell you if you're eligible:
Why is Fenton Cooper Contacting Me?
Fenton Cooper may be working on behalf of a third party such as a bank, credit card provider, or lender to recover an outstanding debt.
However, they also purchase debts from different lenders. This means they may be chasing you to pay a debt they now own.
Case Study from Dotty Anne: "I had a business overdraft (lloyds tsb) – this went to a debt collection (fenton cooper) i was a sole trader so am liable for the debt, I wrote asking for charges back but lloyds said they didn't apply to business accounts end of story, i have been paying £25 per month off the debt which now stands at just over £1,200 – the other night i got a call from fenton cooper saying their client (lloyds) had told them that although my payments were up to date it was review time, instead of asking for more money or statement of affairs, they basically offered me 50% discount if i could settle…what seems funny is that this debt is to a bank, most of the debt is charges and they, without any negotiation, offer to cut the debt in half – does this not seem strange?"
In this case, it's likely that Fenton Cooper Debt Collection purchased the debt from Lloyds TSB and so had the authority to cut the amount owed in half in order to make a profit.
Should I Ignore Letters from Fenton Cooper?
It's never a good idea to ignore debt collection letters. If you do owe the debt, it can seriously hurt your credit score and affect future purchases and lending.
Also, if you continue to ignore Fenton Cooper, they could take you to court to retrieve the money owed.
This doesn't mean you should immediately pay the debt they claim you owe though. We'll look more at your debt management options later.
Find your best debt solution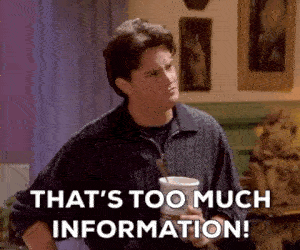 Is all this information starting to feel overwhelming? Don't panic! I've put together a 4 question debt calculator so you can quickly and easily find the best solution for you. Answer the four questions now.
Can Fenton Cooper Take Me to Court?
Although they do have the ability to take you to court, they will first make every attempt to settle the debt with you outside of court. This is the cheapest route for them.
However, if they cannot get in contact with you, there are a few legal steps they can take to retrieve the debt owed:
1. Issue a County Court Judgement
They can apply for a county County Court Judgement which, if approved, will compel you to pay the debt. This usually involved a monthly payment plan.
2. Send bailiffs
If you don't make payments on the County Court Judgements, they can then file for bailiffs to be sent to your home. These will seize assets equivalent to the debt owed.
Learn how to deal with bailiffs here.
3. Further Action
An Attachment of Earnings Order which allows Fenton Cooper to take monthly payments directly from your paycheck each month.
They could also file for a Charging Order instead, which will secure the debt against your property.
How Do I Stop Fenton Cooper from Contacting Me?
There is no way of stopping them from contacting you completely unless you can prove you don't owe the debt they are claiming.
However, you can limit their contact to your preferred method. For example, you can request they don't contact your home phone number to prevent others in your household finding out about the debt.
You'll have to write to or call Fenton Cooper to give them your contact preferences.
Fenton Cooper Contact Information
Post: 5th Floor Maitland House, Southend-on-Sea, Essex, SS1 2JY, United Kingdom
Phone: 01702 444791
Do I Have to Pay Fenton Cooper?
When you receive a letter or call from Fenton Cooper Debt Collection, you should first check the debt is legitimate and in your name. Sometimes, debt collectors get information wrong, and you don't want to pay debt unnecessarily.
1. Do your own check
Maybe you don't recognise the debt and you're unsure whether it's even legitimate. The easiest way to check is to look at your credit report. This will list all outstanding debts in your history. If it's there, it's registered in your name and is legitimate.
2. Request proof from Fenton Cooper
Even if the debt is on your credit report, it's still a good idea to request proof from Fenton Cooper. Proof should be an original document showing the debt or credit agreement that you signed. If they can't produce this, they can't prove the debt.
Here is a great letter template from Gonzo127:
"Dear Sirs,
Account No: XXXXXXXX
You have contacted me regarding the account with the above reference number, which you claim is owed by myself. I would point out that I have no knowledge of any such debt being owed to (insert company name). I am familiar with the CPUTR 2008 and the Office of Fair Trading's Guidance on debt collection, which states that it is unfair to send demands for payment to an individual when it is uncertain that they are the debtor in question.
I would also point out that the OFT say under the Guidance that it is unfair to pursue third parties for payment when they are not liable and in not ceasing collection activity whilst investigating a reasonably queried or disputed debt you are using deceptive and unfair methods. Furthermore ignoring and disregarding claims that debts have been settled or are disputed and continuing to make unjustified demands for payment amounts to physical & psychological harassment.
I would ask that no further contact be made concerning the above account unless you can provide evidence as to my liability for the debt in question and await your written confirmation that this matter is now closed. Otherwise I will have no option but to make a complaint to Trading Standards and also inform the Office Of Fair Trading of your actions.
I look forward to your reply.
Yours faithfully"
3. Is your debt Statute Barred?
In England, lenders have six years to claim debt starting from the last payment you made. After this, any debt is considered statute barred and the courts will no longer get involved.
Remember, you might still get letters requesting you pay the debt owed, but if the debt is statute barred, they no longer have any legal standing to pursue the debt.
Find out more about Statute Barred Debt here.
I Can't Afford to Pay Fenton Cooper, What Do I Do?
So, you've done your own due diligence and the debt is in your name and not statute barred. Should you pay Fenton Cooper immediately?
If you can afford to pay the debt, yes, you do have a responsibility to pay your debt.
However, if you simply can't afford to pay Fenton Cooper, don't panic! You have some options available.
1. Ask for a payment plan
Your first course of action is to arrange an affordable payment plan with Fenton Cooper. Inform them that you can't afford to pay the debt as a lump sum and need to discuss a monthly payment.
When you do this, make sure they don't add any unnecessary fees or additional interest that would make the debt increase.
Also, before you talk to them about a monthly payment, figure out how much you could afford to pay each month without getting into more debt.
If they won't come to an agreement with you, let them know you need some time to explore other options to help you get out of debt.
They should give you some time to figure out a plan without bombarding you with more letters or phone calls.
2. Individual Voluntary Arrangement (IVA)
If your debt is over £6000 and you cannot afford to pay it, you might qualify for an IVA. This is a scheme which freezes all debt and gives you one, low monthly payment. This usually lasts for 60 months.
After this, any remaining debt is written off and you no longer owe it. Most people write off around 60% of their debt using an IVA but it can be as much as 90%.
Find out more about an IVA here.
3. Get a refund on your loan
If your debt is an unpaid loan you took out with a lender, you may be eligible for a refund.
If you cannot afford to pay the loan, it may be classed as 'unaffordable', meaning you can claim a refund.
The amount you get back will depend on the amount of information you gave to the lender and whether they understood you wouldn't be able to afford the repayments.
Find out more about a loan refund here (with free letter templates).
4. Declaring Bankruptcy
There is a negative stigma attached to bankruptcy but in many cases, it's the easiest way to hit the reset button on your finances.
Again, this option isn't right for everyone and it isn't a solution that should be taken lightly. But if you've got substantial debt, this may be worth considering.
Find out more about declaring bankruptcy here.
Need More Debt Management Options?
If none of these options look like the right fit for your circumstances, there are more options available. Head to our in-depth debt management guide which gives more detail on the different routes you can take before you think about paying Fenton Cooper.
References
CONC 7.3 Treatment of customers in default or arrears (including repossessions): lenders, owners and debt collectors