Are Greenhalgh Kerr Debt Collectors hassling you about an outstanding debt? Do you feel that you are unable to repay the debt? Do you not recognise the debt? Are Greenhalgh Kerr Debt Collectors threatening to take you to court? If any of these sound familiar, it is time to read our article below.
It's not your fault. Complaints to the Financial Ombudsman have risen this year from 830 to 2,006, so it's safe to say that you're not alone.
Deal with your debt today and feel amazing tomorrow.
Who are Greenhalgh Kerr Debt Collectors?
Greenhalgh Kerr specialises in professional debt recovery on behalf of clients throughout the UK. The company ranks in the Legal 500 and was founded in 2000.
Don't worry, here's what to do!
You could get rid of debt collectors by writing off your debt. I've put together a 4 question debt calculator which will tell you if you're eligible:
Why are Greenhalgh Kerr Debt Collectors contacting you about outstanding debt?
The debt collection business is massive, and there are different types of debt collectors like Greenhalgh Kerr Debt Collectors. There are debt collectors who are independent businesses, and some that are a part of the credit company. These ones may even hide their identity. There are also debt collectors who work as sole traders. It is difficult to decipher between these different types of debt collectors.
The way the business model works for debt collection agencies like Greenhalgh Kerr Debt Collectors is that they buy the debt for a fraction of the face value of the debt, sometimes as little as 20%, and they make a profit when they collect the payments. This is why they are so desperate to get the payments, as if they don't, not only do they not make money, they actually lose money. There are not too many morals involved in debt collection, unfortunately, and poor practices are more common that we would like to know. Thankfully, there is more protection now for borrowers, so you don't need to just put up with bad practices.
Is this really your debt?
You might not recognise Greenhalgh Kerr Debt Collectors, as they are not the company you had the original debt with, but this doesn't mean you don't have a responsibility to pay it. However, if you don't actually recognise the debt at all or you have already paid it off, you should establish where it came from and find out if you do owe this debt.
You can write to Greenhalgh Kerr Debt Collectors and ask them to provide a copy of the original credit agreement. If they fail to provide this, you do not have to make payments to the debt.
Find your best debt solution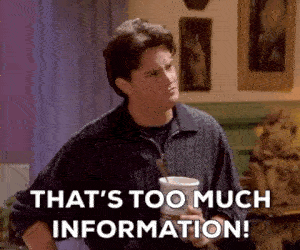 Is all this information starting to feel overwhelming? Don't panic! I've put together a 4 question debt calculator so you can quickly and easily find the best solution for you. Answer the four questions now.
What if you can pay but you don't want to?
If you owe the debt, then you must repay it. You may not want to pay it, but if you can reasonably afford to do it, without it being to the detriment of your other important bills, you should make arrangements to pay it back. If you are not able to pay it all back, you can enter into a repayment plan or make a partial payment. Greenhalgh Kerr Debt Collectors should be willing to come to an agreement with you, based on your own circumstances.
The affect debt collectors have on your life
As we have discussed, debt collection companies only make money when you start making payments to your debt, which is the reason why they use a range of tactics, such a frequent phone calls and threatening behaviour. In most cases, these are empty threats.
If you are being hassled by Greenhalgh Kerr Debt Collectors about an outstanding debt, it could be having a massive negative effect on your daily life. In some cases, it might even lead to suicidal thoughts. The debt support trust, spoke about this by saying that as many as half of people who struggle with debt, will contemplate suicide, and it was also reported that a coroner raised concerns over debt-collection agency's practices, as a result of the suicide of a debt-ridden courier. The report into mental health, as well as the credit industry as a whole (Walker et al, 2012) concluded that: "Debt clients frequently feel humiliated, disconnected and entrapped, with the process of debt collection having a clear impact on people's mental health". The government were called in to help tackle the problems facing debtors, and the irresponsible practices of debt collection agencies.
Greenhalgh Kerr Debt Collectors and what the law tells us
The Office for Fair Trading (OFT, 2012) has a set of guidelines in place for the debt collection business. These are the key points of these guidelines,which apply to Greenhalgh Kerr Debt Collectors and other debt collection agencies. These include:
Treating debtors fairly and without using any aggressive practices. They should not be unfair with any practices they put in place to deal with debt recovery.
Ensuring that all information provided to the debtor is clear, concise and factual.
Being empathetic towards debtors and their circumstances.
Acting proportionately, and considering the circumstances of the debtor before determining how to deal with them.
If Greenhalgh Kerr Debt Collectors are intimidating you, and are failing to follow these guidelines, you may be able to report them to the OFT. In some cases, the OFT will go as far as to revoke their license, if they deem this to be necessary.
If you want to make a complaint about Greenhalgh Kerr Debt Collectors, you can use this online complaint form.
In some cases, debt collectors will act like they are part of an external agency when they are a business arm of the original credit company you owe the debt too. This is against the guidelines, as they are being deceitful, which means you may be able to make a complaint.
What you need to know about Greenhalgh Kerr Debt Collectors
If you know how debt collection agencies operate, you are in a much better position to be able to fight against them. These are some facts which you should know about debt collection agencies.
They get bonuses
Debt collection agencies like Greenhalgh Kerr Debt Collectors buy the debt at a low cost, so they can afford to give agents incentives, if they can recover the debt. In some cases, agents will receive bonuses, which is why they are so determined to get you to pay up. They will do anything in their power so that they don't need to leave the call as 'no payment', and sadly, in some cases, this also leads them to indulge in threatening and intimidating behaviour.
Stand up to any threats you receive from Greenhalgh Kerr Debt Collectors, as most of the time, they are empty threats. They can't do most of the things they say they will be able to! If it is your debt, then you will still need to pay it, and you should come to an arrangement to pay it back.
They use automated call technology
You may be wondering why Greenhalgh Kerr Debt Collectors are contacting you every half an hour, and the answer to this is that they are probably employing automated call technology. With this call technology, they will constantly call you until you eventually answer. They may even go silent when you pick up, and this is because they are trying to intimidate you to get you to answer them.
If you are concerned about the frequency of calls, you can contact the Financial Ombudsman to discuss the situation, as this is a breach of the OFT guidelines. Debt collection agencies do not have the right to call you constantly, even if you owe them money. This behaviour could be reviewed as harassment.
You can contact the Financial Ombudsman by phone on 0800 023 4567 or 0300 123 9123
Dealing with difficult behaviour
It is often the case that debt collection agents, like the ones from Greenhalgh Kerr Debt Collectors, will employ a range of tactics to get you to pay up. They will often start the conversation with a friendly, upbeat demeanour, but this is likely to change when they realise that you do not have the funds to pay your debt. The change in attitude can happen in one phone call, and you may be taken completely unaware by the change. Another common practice by debt collectors is threatening behaviour and sinister letters. The ideal outcome is to wear you down so that you just pay the debt, but you should never pay debt if you can't afford it. Only pay off debt if it will not affect your day to day bills and expenses.
It can be difficult to deal with negative behaviour from debt collection agents, but the key is to stay strong and keep calm. If you find that the behaviour has become any way threatening or harassing, you can report it to the OFT using this online complaint form.
Talking to others about your debt
Unfortunately, some debt collection agents think they have the right to speak to other people about your debt, if you are not picking up the phone. For example, they may discuss your debt with a colleague if they phone your work and someone else answers, or they may speak to a family member if they call your house. They do not have any right to do this though, and it would be seen as illegal behaviour, not to mention a breach of OFT guidelines, and privacy laws.
You should not put up with this behaviour, you should report it to the Financial Ombudsman on 0800 023 4567 or 0300 123 9123.
Threatening behaviour
If debt collection agents are threatening to take you to court over the debt, and to enter your home and remove your possessions, they are being deceitful. They have no right to come to your home and take your assets, so you should never let them gain access, no matter what they say. These sorts of threats are usually just to scare you into making payments. They are not legitimate threats.
If you feel scared though or physically threatened, you can contact the police and inform them of the threats you are receiving and they will take care of it for you. You should never feel under threat in your own home.
Stay strong
We known that debt collectors like Greenhalgh Kerr Debt Collectors can be relentless in their pursuit for payments, and this behaviour can lead some people to experience poor mental health and even contemplate suicide. It is not easy to stand up to Greenhalgh Kerr Debt Collector. It requires strength and courage, which doesn't always come easy to most of us. Help is out there for you though, you don't need to suffer alone. You need to get out of debt, but it has to be done in a way which minimises the pain and suffering you may be experiencing. Help is out there if you want it or need it.
Getting free debt help and advice
Debt help comes in various forms, there is the free debt advice and also the advice and support from commercial debt management companies, who make a profit from you. You should always focus on getting help and support from those who offer free help and advice. These are some of the organisations who can help you.
Citizens Advice Bureau (CAB) offer extensive help and advice in getting out of debt, and should be able to help you stop debt collectors contacting you. Debt collectors should stop harassing you, especially if you are seeking help in getting out of debt.
Christians Against Poverty (CAP) provide free debt help, and will offer you advice and support in managing your finances.
StepChange provides free online debt advice and helps people take charge of their debt.
How to write off your debt
You can write off your debt completely by entering into an Individual Voluntary Arrangement (IVA). With this formal agreement, you make an arrangement to pay the debt collectors an amount which is affordable to you, as a one-off sum or as monthly payments. The rest of the debt can be written off after a period of usually five years. The IVA process must always be carried out by an insolvency practitioner.
Find a local licenced IVA insolvency practitioner here.
Another option is a Debt Relief Order (DRO), but to qualify for this, you must only have £50 or less left each month, after you have taken care of your household expenses. You must not own your home, or have assets over £1,000 to qualify for this.
In order to apply for a DRO, you will be required to go through an authorised debt advisor. You can find a list of authorised debt advisors here.
To conclude
There has been an abundance of warnings to debt collectors from the government and professional bodies, who have advised on the practices they must adhere to. Despite this though, many fail to follow the guidelines. You should not just refuse to make payments, but you should only pay what you can realistically afford. Set up a repayment plan with Greenhalgh Kerr Debt Collectors and spread the payments at a rate that you will be able to comfortably pay, without it affecting your other day to day bills. If they are harassing you to pay more, or you feel bullied or uncomfortable in any way, you can contact the Financial Ombudsman, who in worst case scenarios, may lose their licence.